My 2 Boxes of 91-92 Skybox Series one came in.. Im only 12 packs in and i had to take my first break so many cards LOL. So far its has been Really fun man does this set take me back.. Doing good so far as far doubles are concerned didnt pull any until the 8th pack prob have 20 or so..
Heres a Few Scans of the "Hits"
Base
Centinnial and GQ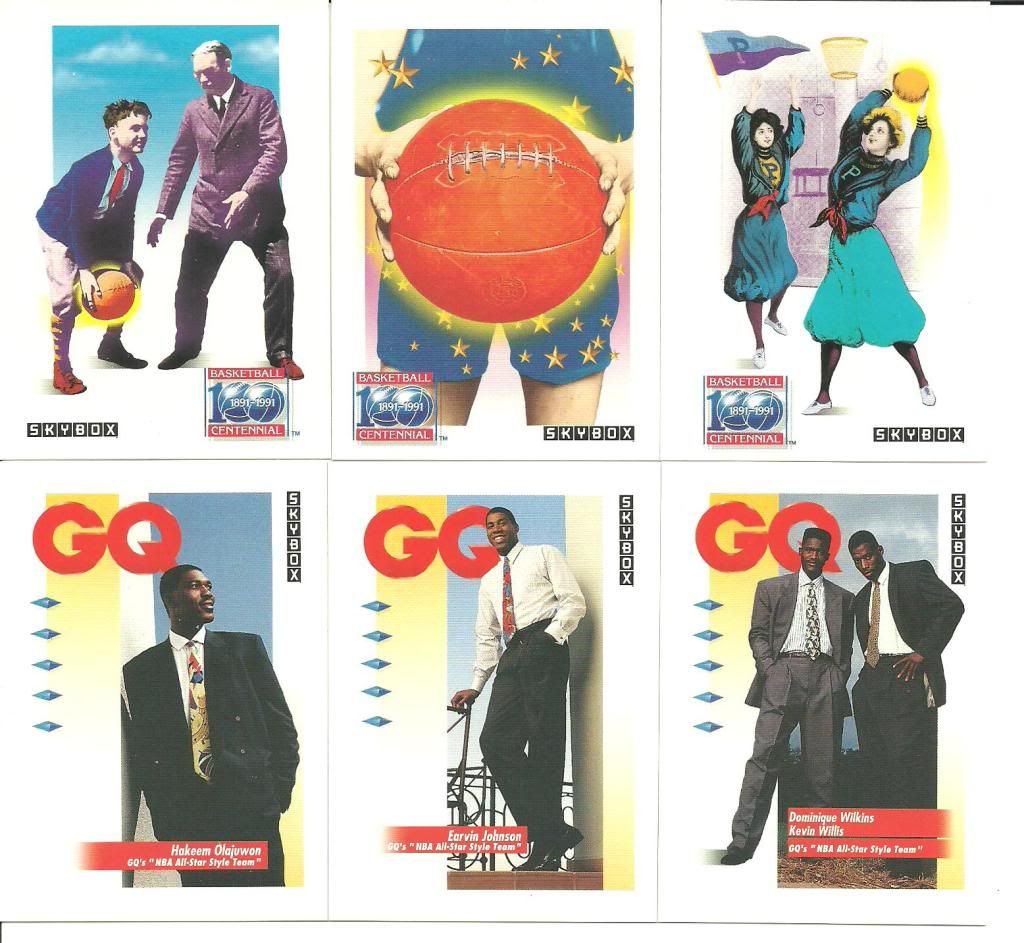 All Stars , Stats, All Rookie and Stay in School
Still Waiting for a few Birds and Will Smith to pop up LOL
Now I just need to find 2 Boxes of Series 2 at a decent price and ill be in Heaven..