Well just got done scanning/taking pictures of all of my pickups today (also 2 DeMarco Signed Items from the GTSM show in Feb.: Jersey and Game ticket)
start off with the 6 cards I got: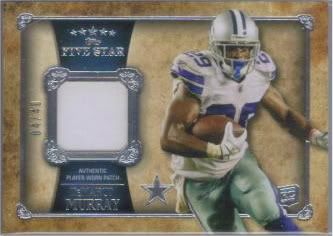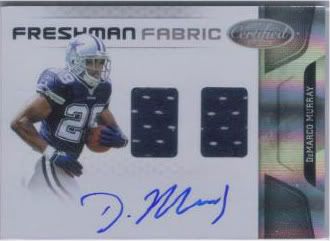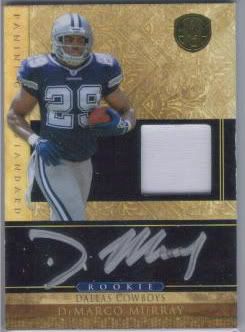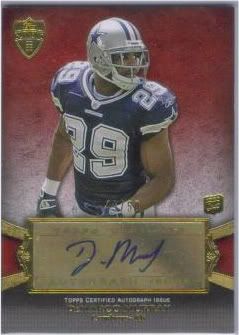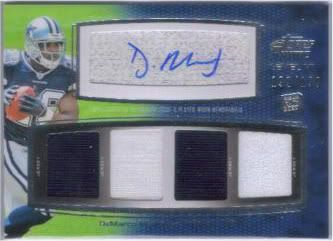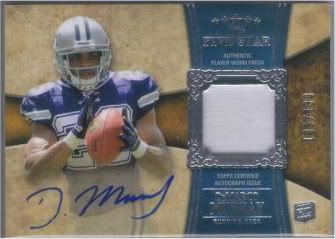 Memorabilia Will be Posted shortly
---
here are the NON DeMarco additions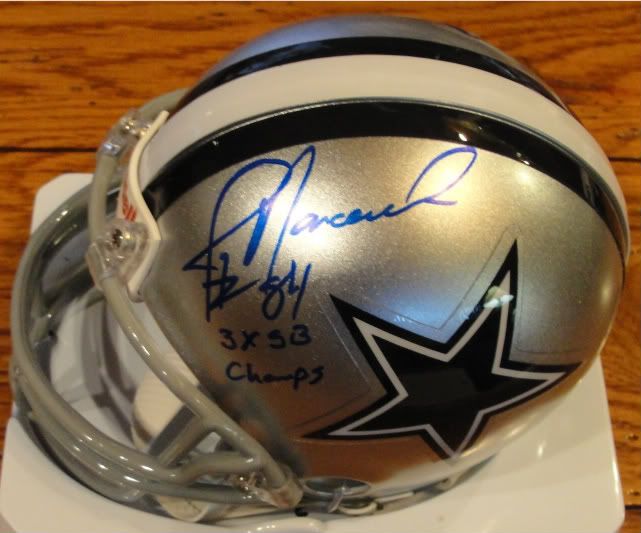 Novacek Mini inscribed 3x SB champ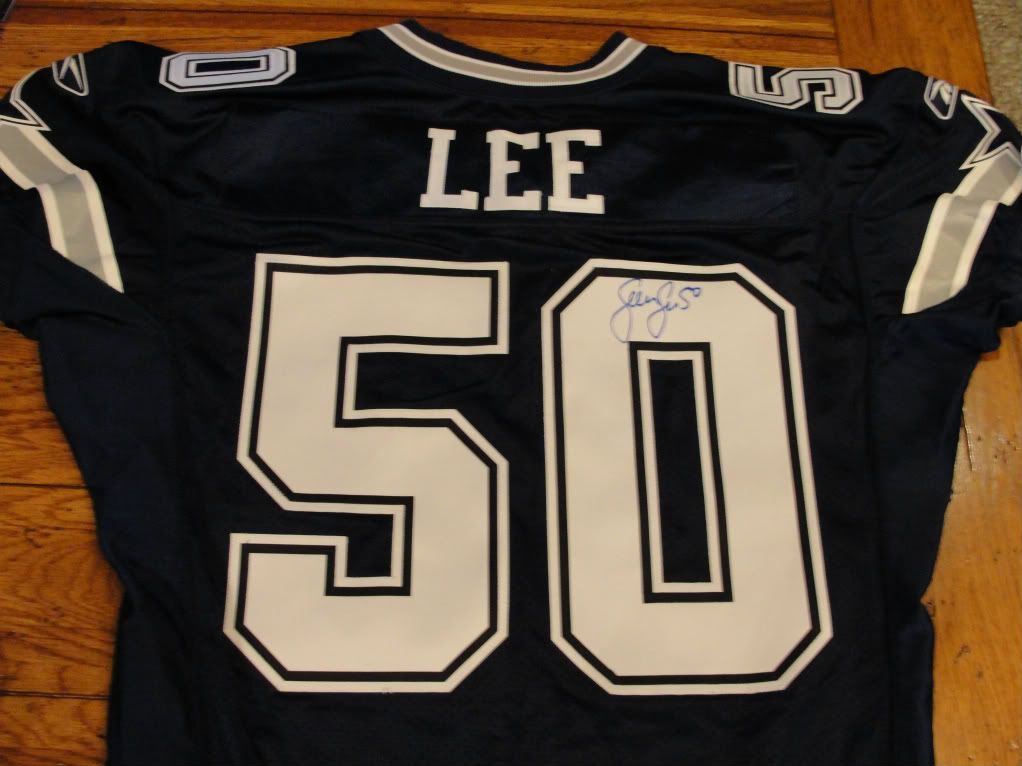 Sean Lee signed jersey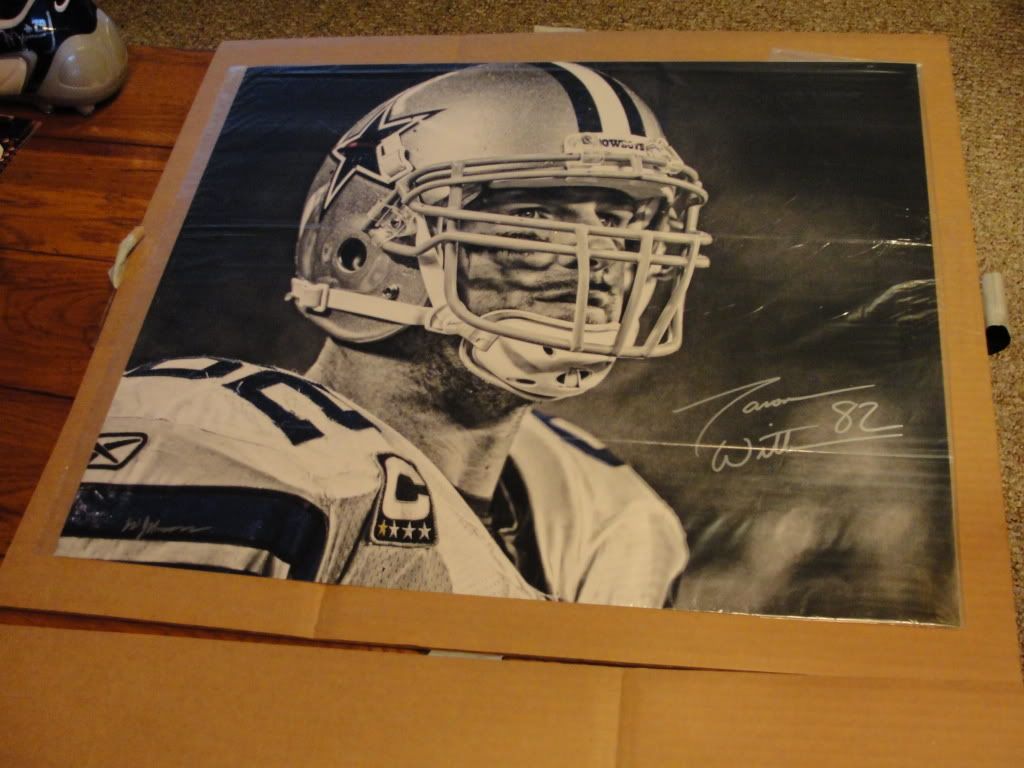 Witten 20x24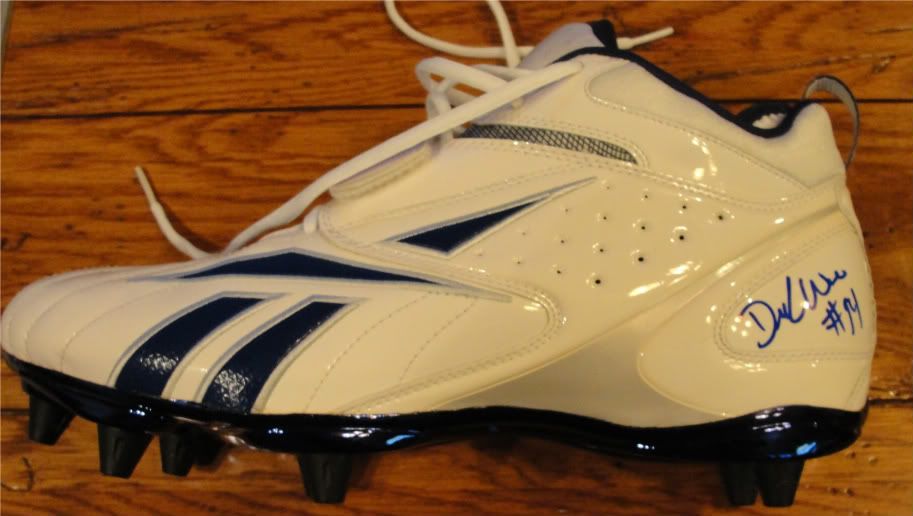 Ware Game Used Cleat
---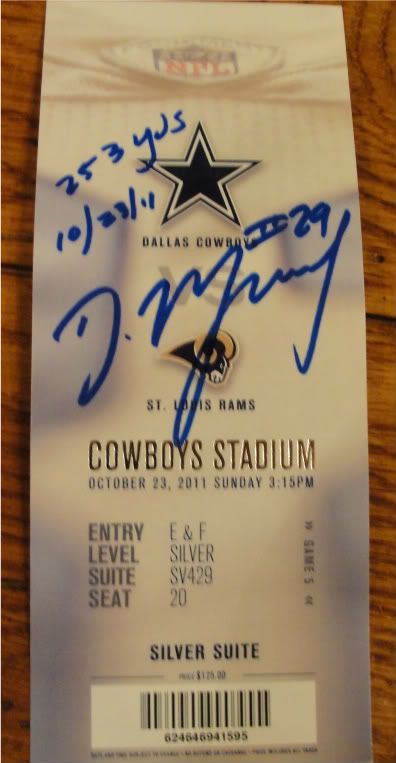 Rams Game Ticket (GTSM)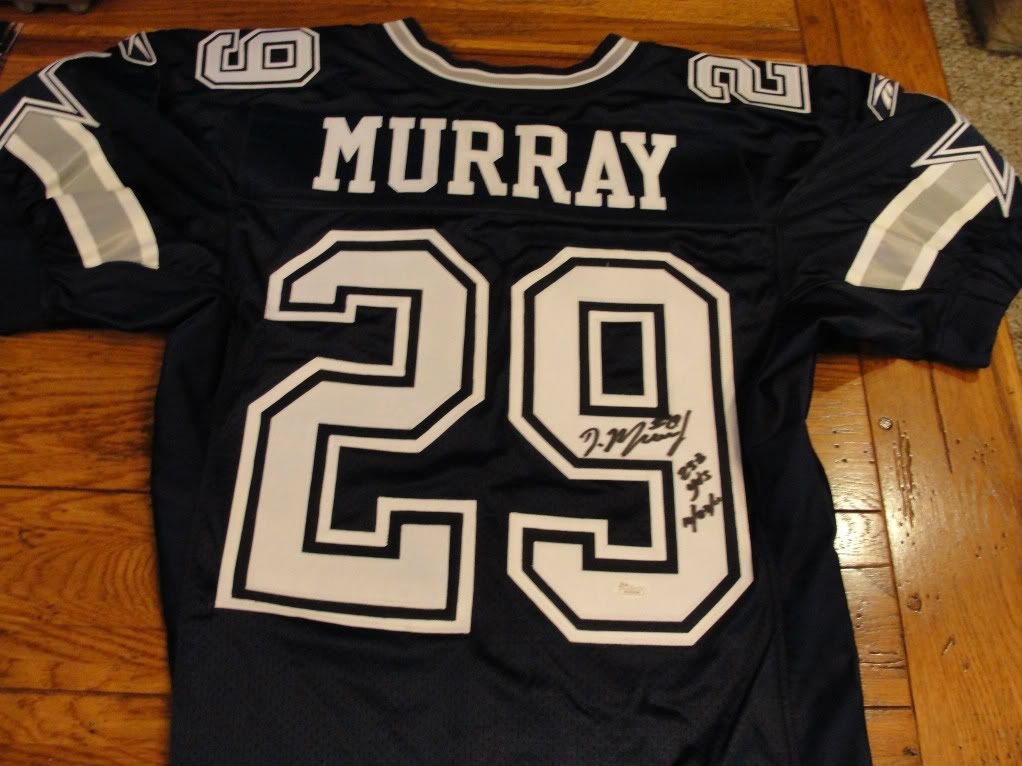 Authentic Jersey Inscribed 253 yds 10-23-11 (GTSM)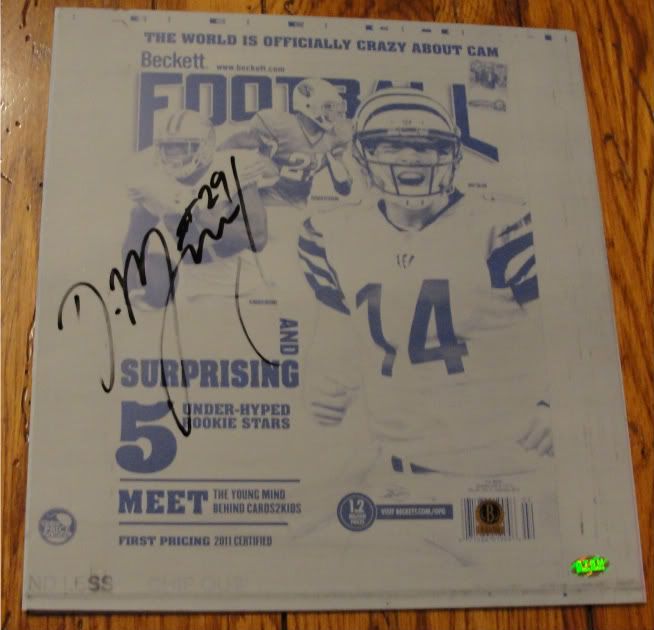 Beckett printing plate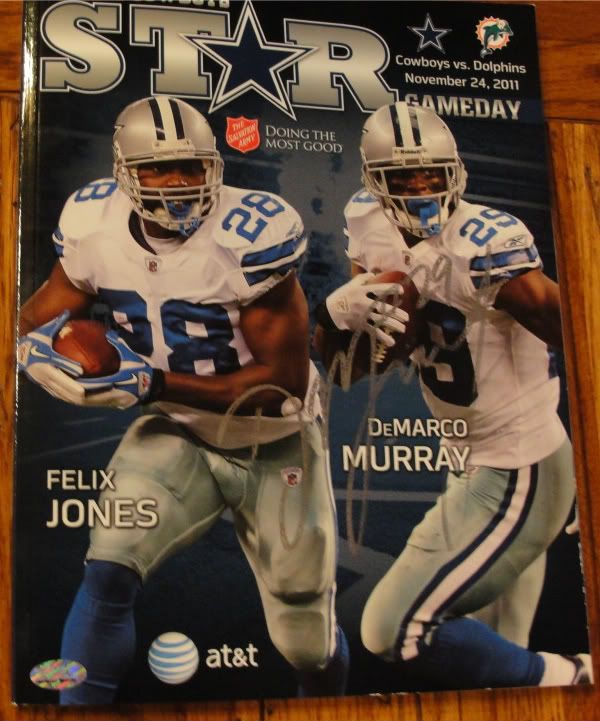 Game Day Program from the game I was at this year.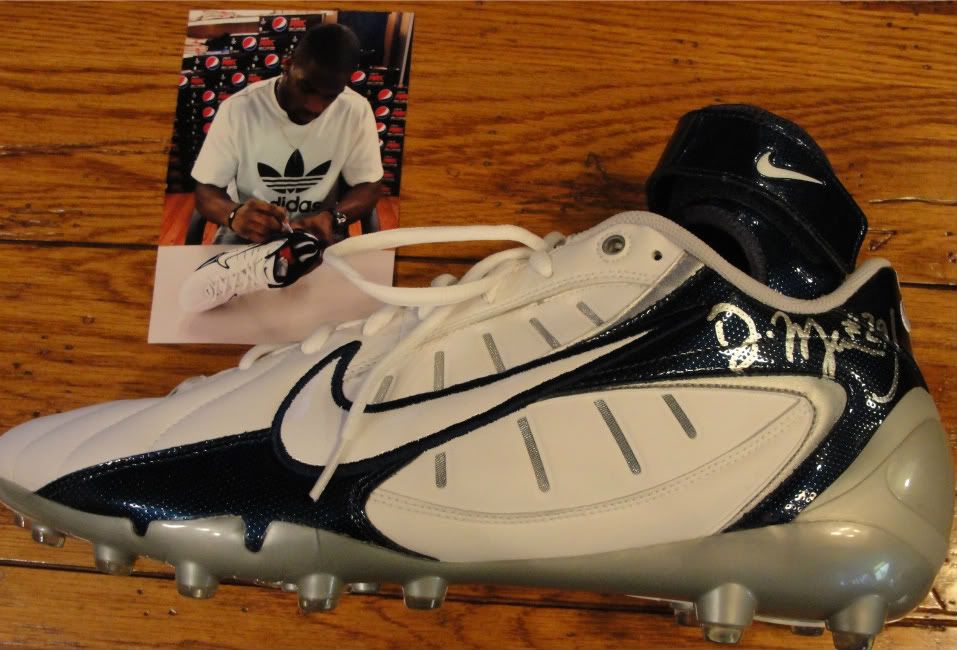 not used or anything, but bought this at Chantilly for $75!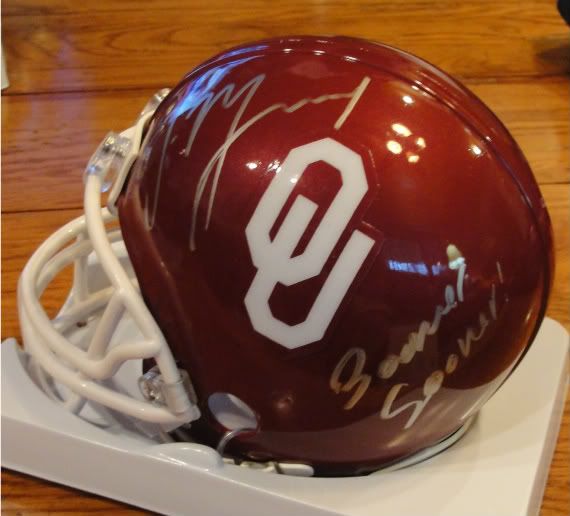 Boomer Sooner inscription
and the football!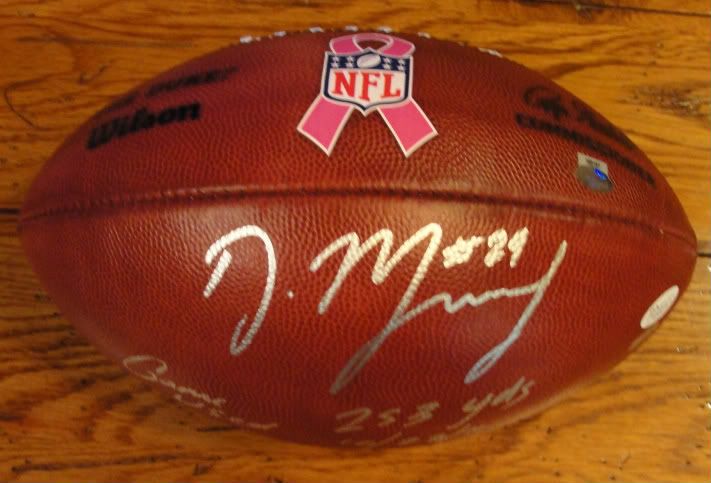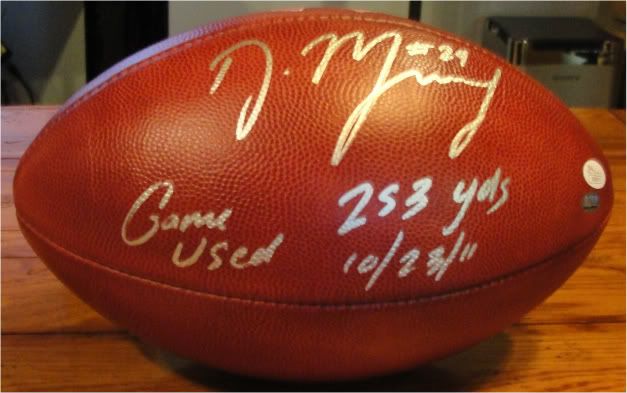 was late to the signing because I was at Chantilly, and got there a few minutes before he left. Was just he and I there so we had a few minute conversation and he was amazed at the ball. Wanted to know where I got it haha