Nice box of Absolute, second one I've bought this year, and no redemptions from either one!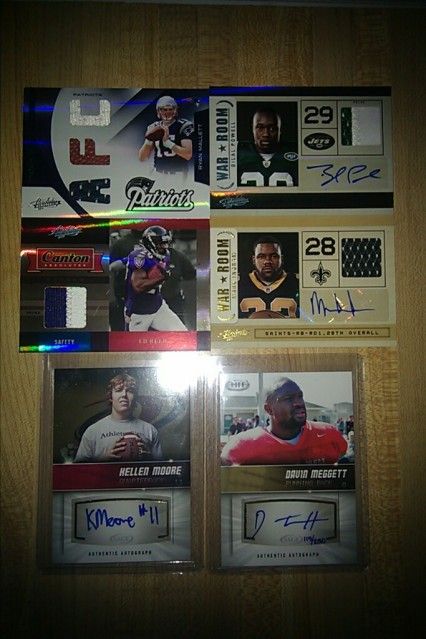 Mallett /99
Powell /25
Reed /25
Ingram 32/49, RPS jersey number, one of one!
Megget /250
Moore no #
Also busted 3 boxes of Big Bang Theory, check out completed listings for Sheldon and the comic store guy.