Thought I'd try to juice up the trading on here a bit with some scans. I've got lots more pretty much all updated in my trading bucket here...
http://s1085.photobucket.com/albums/j440...or%20sell/
In the mean time here are some things in there! Also, if anybody would rather buy than trade, let me know. I don't have all of these marked for sale but would be happy to do so. Incidentally, if anybody ends up spending $30 or more I would throw in a Manny Harris SP Authentic letter auto for free because he's in his M*ch*g%n jersey and it PAINS me to have that card in my collection!
Cedric Maxwell 09-10 Court Kings boxtopper auto 37/75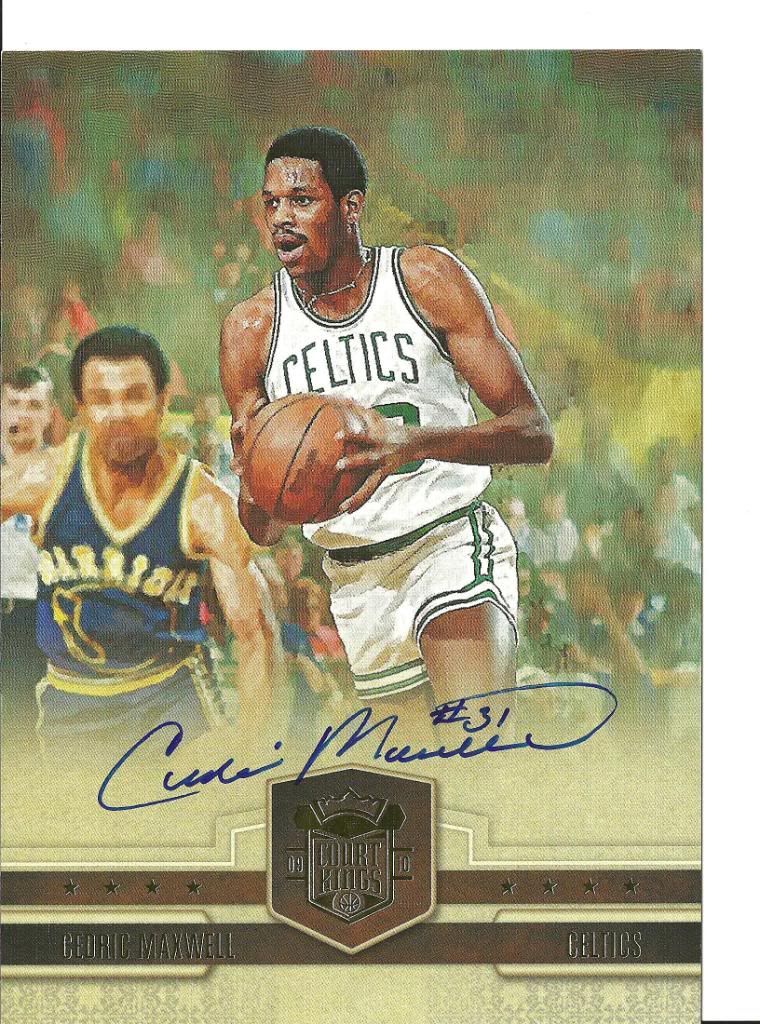 mem/auto combos
MJs!!
GU pieces: The Vince/Iverson is /99, CP3 /249 and Bosh and 'Zo /299
more Gu: the Smith and Parker are /99, Garnett UD Reserve /100 and the Curry is /399 and does have a small tear right by where the GU piece is, pulled it that way unfortunately!
RCs: The Wright is his jersey #ed x-fractor (32/50) and the Noah is the refractor /999
RC autos
inserts: The Vince is the ruby /50 and the LeBron is the 1:144 packs die-cut. Unfortunately it has some edging on the back (scan available if desired) cause it was packaged next to the rough cardboard insert. Idiots.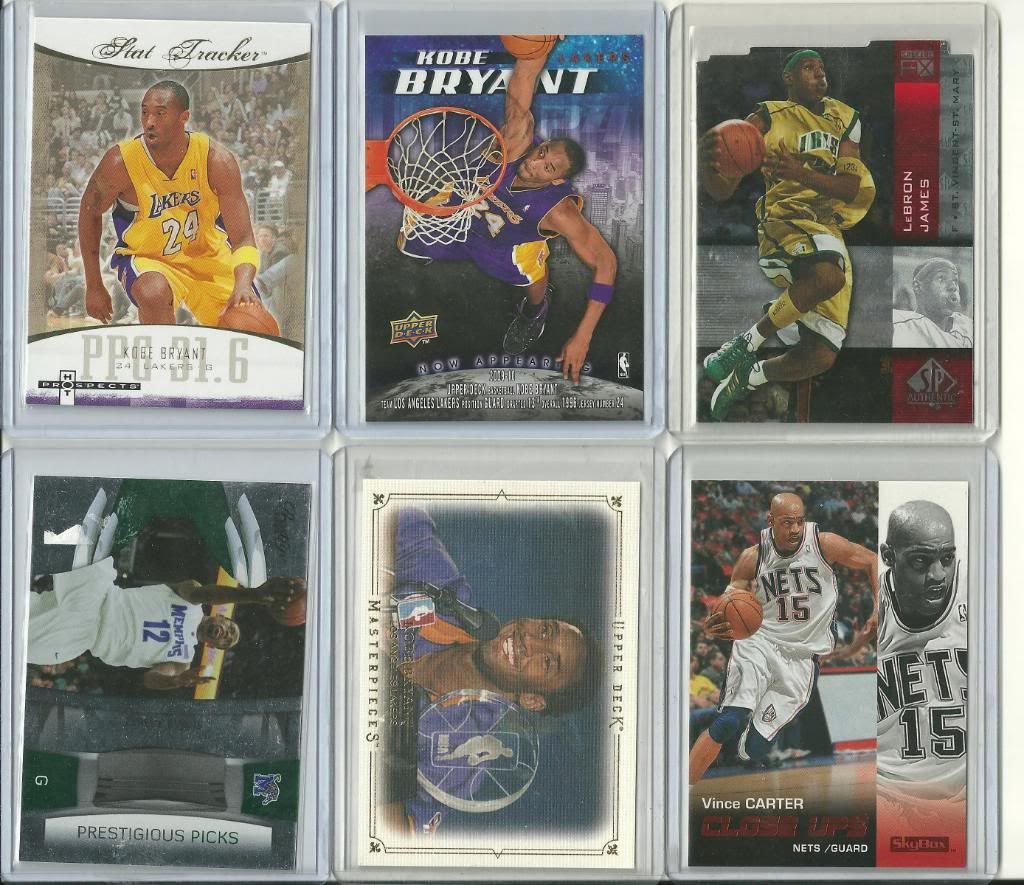 autos: The Westphal and Humphries are /49, Hill and Hibbert /299
and my favorite scan...old school refractors! The T-Mac is a RC and the Reggie Miller Mirror Image has Olajuwon/Battie on the back.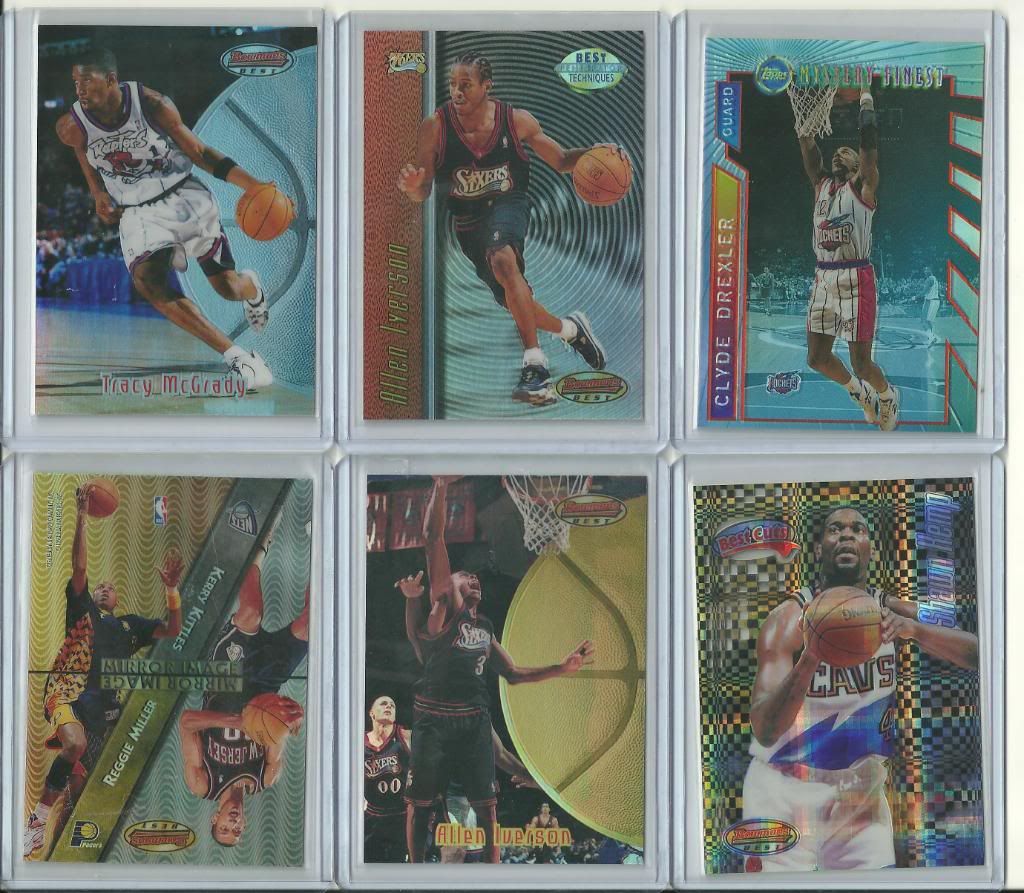 Lots more in the bucket including some Blake Griffins, more GU pieces including Durant and Karl Malone and some nice old schol Shaqs as well (Attn: kc king!) Thanks for looking!