FOR BEING A STUPENDOUS TRADER
I figured with all of the bad trader news out there a good trader should be brought to light. Fast shipping, smooth negotiating overall awesome trader. Drives a hard bargin sometimes
but it's all in the fun of trading.
He threw in this card that I needed
1995-96 Stadium Club Nemeses #N4 P.Bure/M.Richter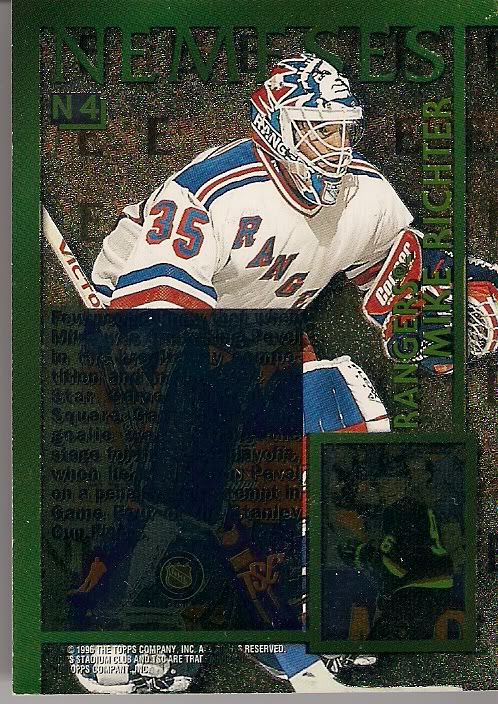 I love the write up on this card:
"Few people knew that when Mike was frustrating Pavel in the breakaway competition and in the 1994 All-Star Game at Madison Square Garden that the goalie was setting the stage for the 1994 playoffs, when he would stop Pavel on a penalty shot attempt in Game Four of the Stanley Cup Finals." <-------See my avatar....
Sorry Tyson!
Now the meat of the trade.....my first graded Richter:
1990-91 Upper Deck #32 French RC Mint 9 (centering 9.5, corners 9, edges 8.5, surface 9.5)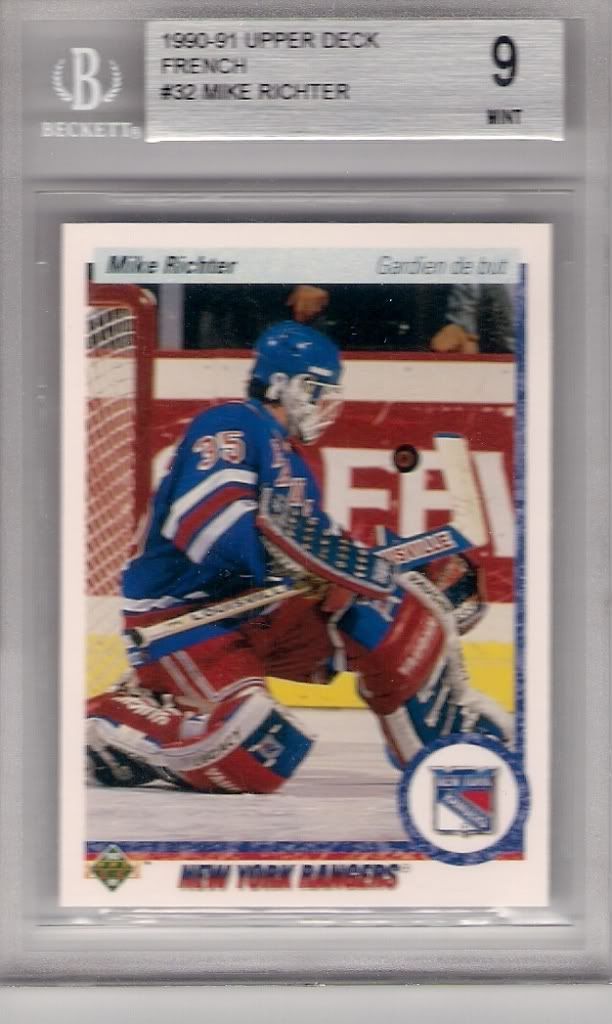 These 2 Richter's put my PC at 400 even! So stoked.
Thanks Tyson! Looking forward to many more trades.
P.S. - Can you add graded cards to your organize?