Here is my first delve into Gold Standard. Pretty sure that I did quite well. Without further ado:
Gold Star Blake Griffin /299
Gold Nuggest Nene /299
Gold Mining Larry Bird /299 PC
Jeff Green /299
Darryl Dawkins /299 PC
Gold Records Karl Malone /299
Demar Derozan Auto /299
Gold Crowns Game-Worn Kevin Durant /249
Gold Rookies redemption #233 Elliot Williams (who?)
Gold Records Hakeem Olajuwon Prime 15/25
and the best two for last
Kobe Bryant 24K Prime auto patch (2 color gold/white looks like the K) 2/24!!!! (Sweet!!!!)
and
Kobe Bryant Gold Crowns autographed game-used also 2/24
Back to back Kobes!!!!!
Great first Gold Standard Box. I will try to get scans as soon as I can, but my printer is not working since I moved it. It was networked and I may need to just USB it. All are for trade that weren't PC'd or the Kobes (they will be for sale, PM me).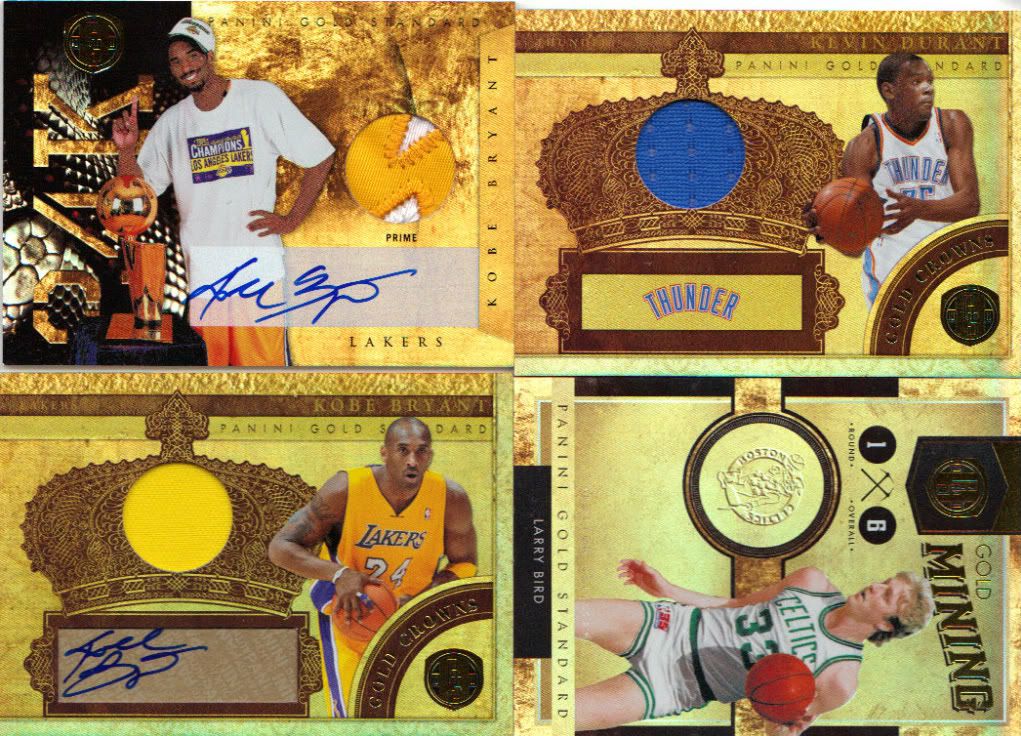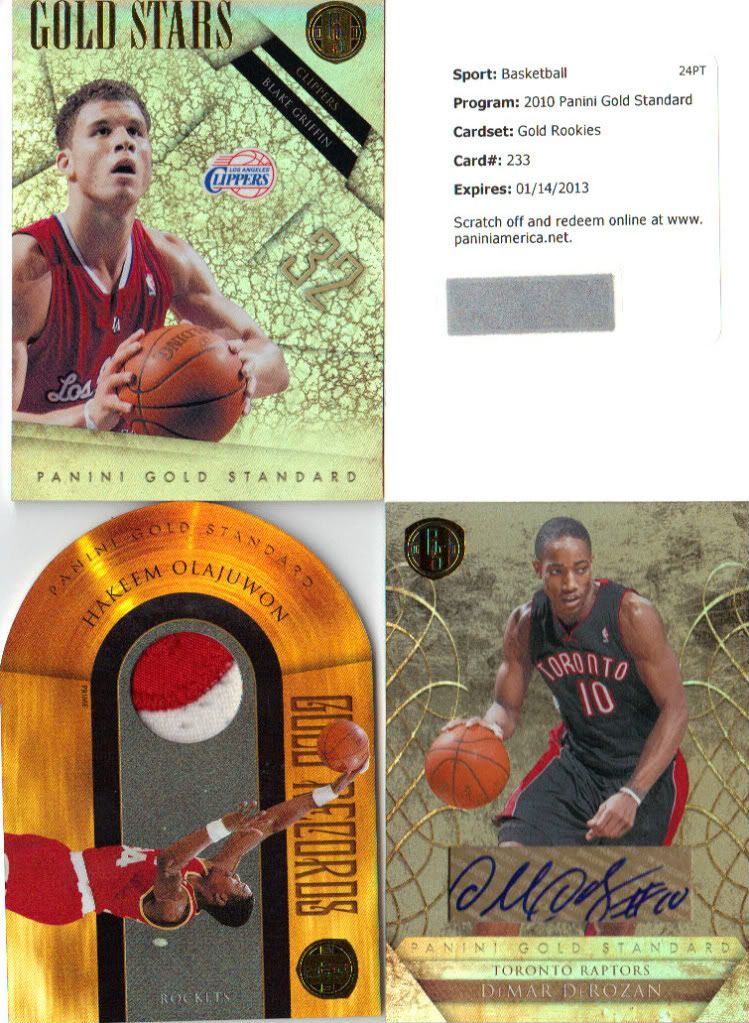 Steve Devers