well you all have seen some of my TTM returns and individually my Stanley Cup Penguins 8x10 auto project. Well here is all of them to date in a grid format.
ORANGE = PENDING
RED = NEED
If anyone can help with any form IP autos it wwould greatly be appreciated. (Picture will be provided for you!!)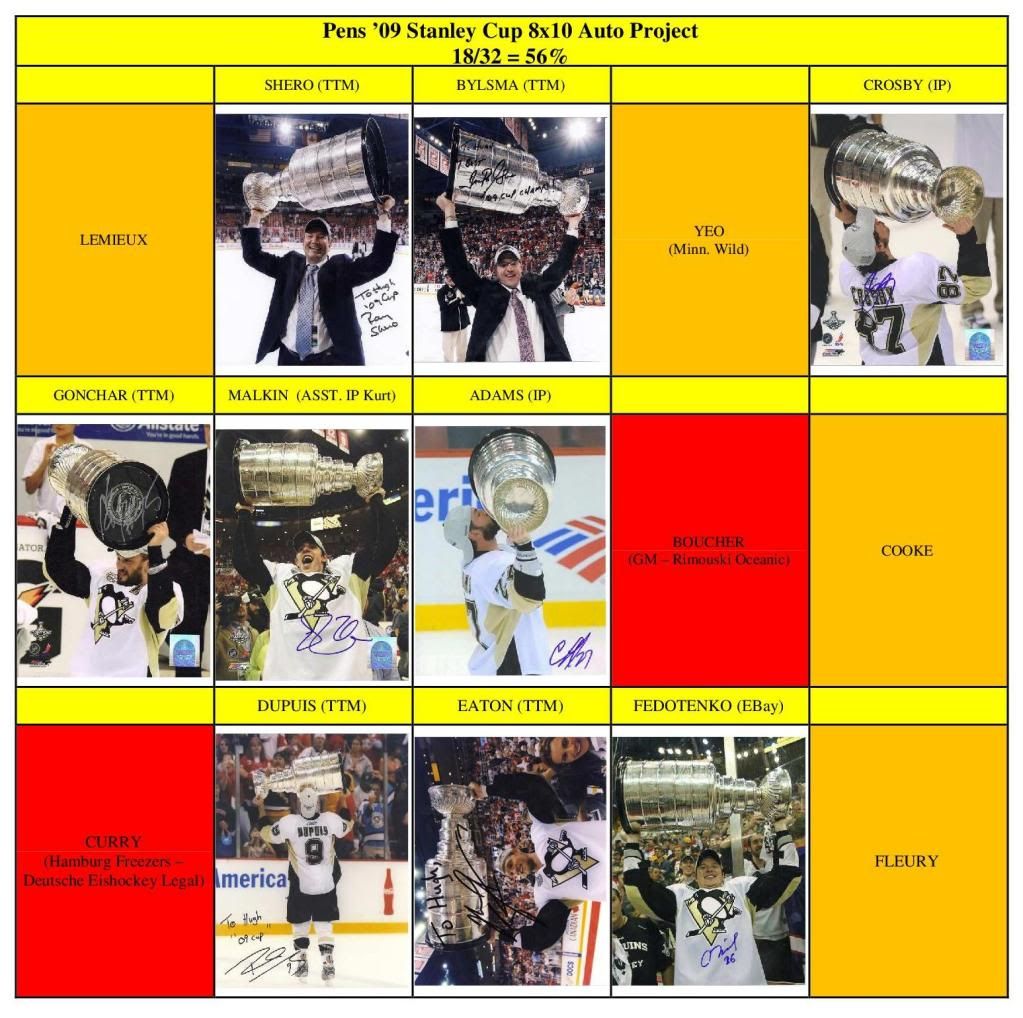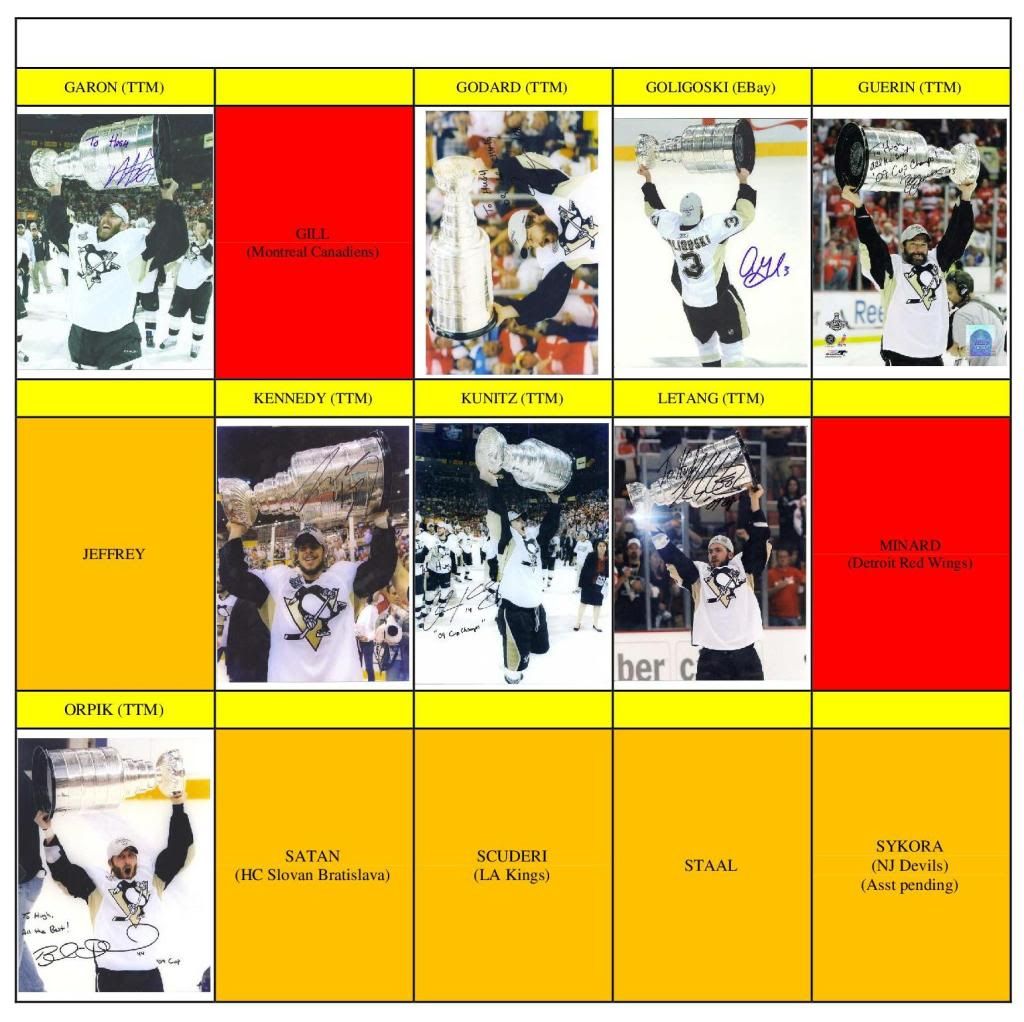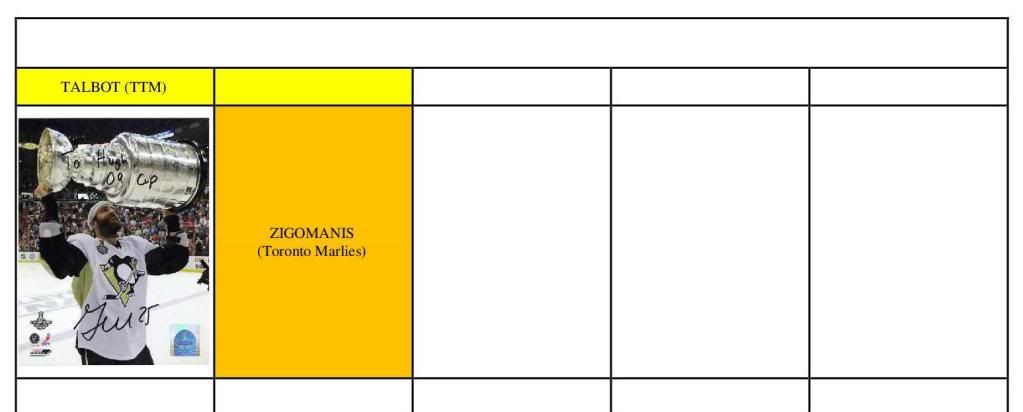 Thanks for the look........Comments always appreciated.