OK, here's the deal ... back in either September or October I pulled a redemption card from 2011 Topps Platinum football for a Darvin Adams base rookie auto.
I waited ... and waited ... and finally got an email that I could request a replacement.
So I did, hoping maybe based on the equivalent book value they'd shoot me, you know, a Kendall Hunter or Titus Young auto — you know, a decent rookie that kind of had an under-the-radar but solid season.
I understand those types of guys may have been a couple of bucks higher on the BV scale, but I was shocked when I received this today: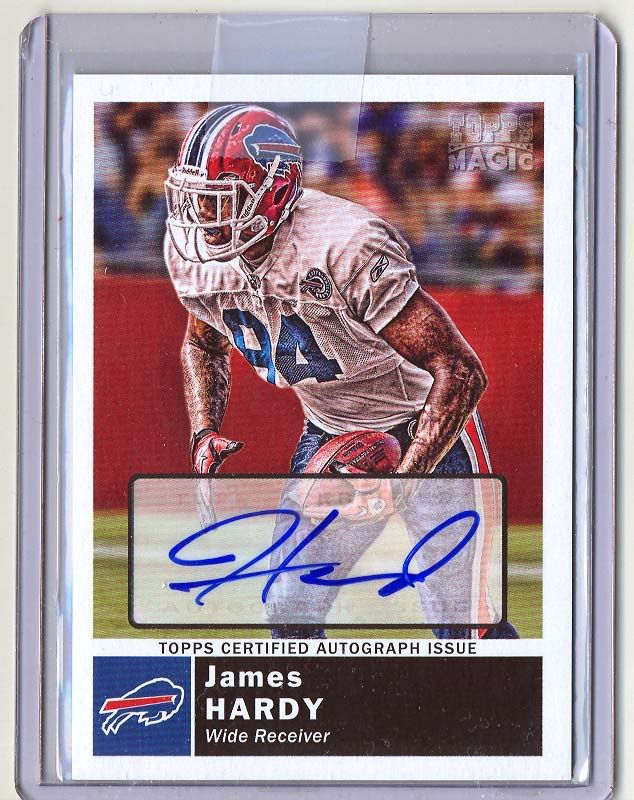 This is the same James Hardy that was released in September ... of 2010 ... before this 2010 Topps Magic beauty ever even came out.
He did not play in 2011.
You think maybe Topps could have sent me a card of somebody who has played in the NFL in the last two years?
Well, at least it's a nice looking card. Enjoy! RJ