Limited Jumbo Prime Letestu /50
Limited Phenoms Joe Vitale RC /299
Limited Stanley Cup Winners Fleury AUTO /99
Limited Stanley Cup Winners Staal /199
Limited Stanley Cup Winners Talbot /199
Mathieu Garon TTM c/o TB Lightning (48 days)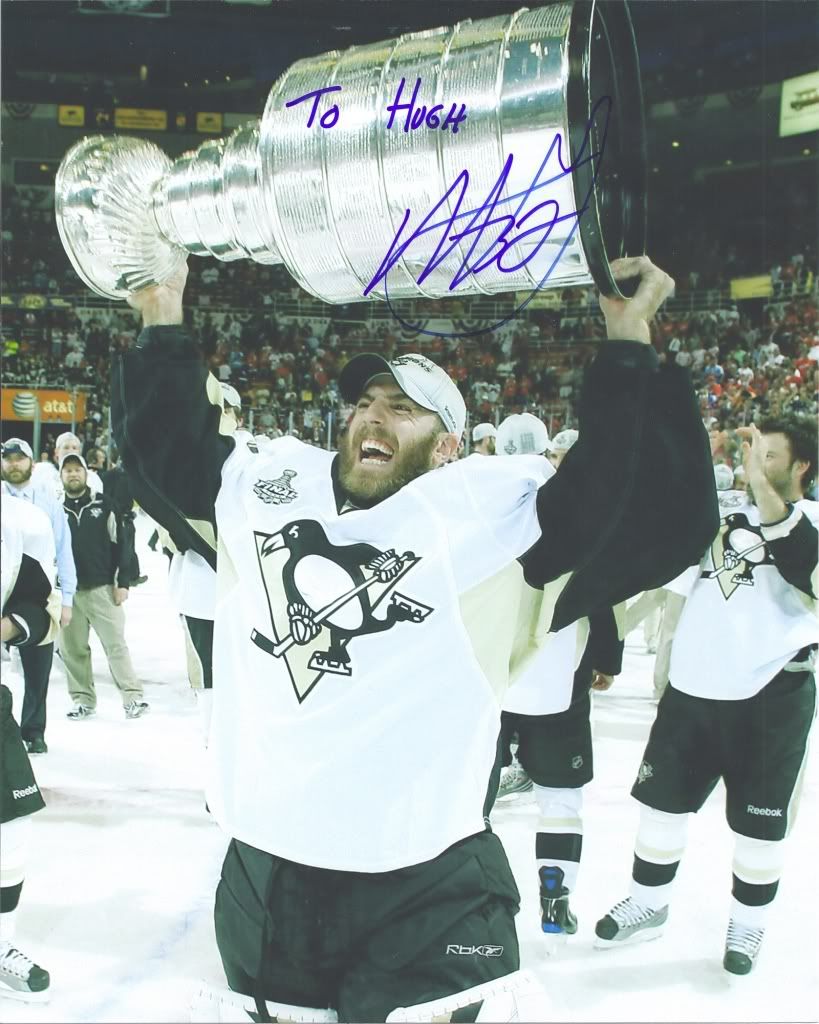 Coach Dan Bylsma "2011 Jack Adams Award Winner"
TTM c/o Penguins (15 days)
This one a HUGE surprise...I sent this to Coach Bylsma for him to sign, I asked him to please leave enough room, as once it was returned I was going to send it to Coach Granato & Reirden to sign as well. However, Look what happened!!!
(He had both of them sign it for me as well!!!)
Disco Dan is such a class act and personable man. He always signs for the fans and will even stop and chat with you for a bit.
THANKS AGAIN COACH!!