I actually bought these boxes roughly 2 weeks apart, from the same shop.
Someone must have told them I like the Chargers :

Vincent Brown - 50/50
Jordan Todman - 84/99
I actually really like these this year:

08/18 - Daniel Thomas' jersey number! OMGL@@KEBAY1of1!!
Really like that they added these extra hits this year :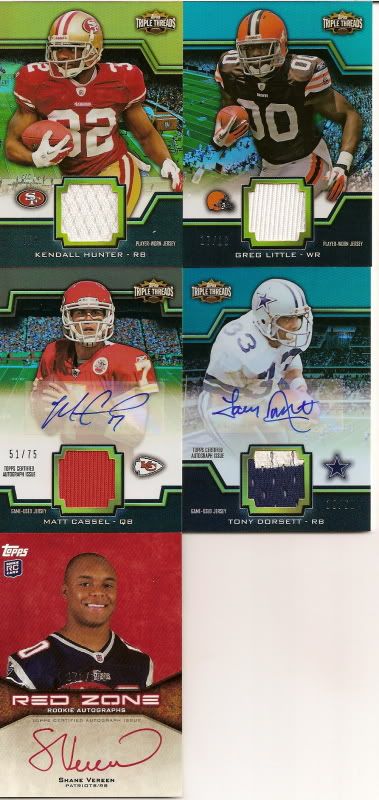 I actually just found the RED ZONE auto stuck to the back of one of the other cards when I started scanning these in!
Kendall Hunter jersey - 4/9
Greg Little jersey - 17/18
Matt Cassell jersey/auot - 51/75
Tony Dorsett jersey/auto - 19/50
Shane Vereen RED ZONE AUTO - 071/100