So, I went to D&A after the card show on Sunday and picked up this box. My feelings were kind of mixed about this product last year, but I wanted to give it a chance. Glad I did :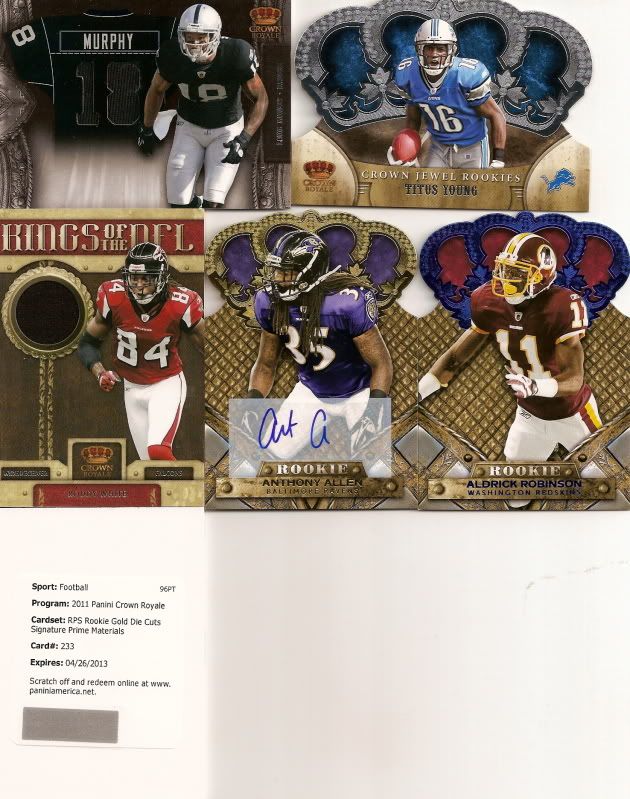 Louis Murphy - 20/50
Roddy White - 067/199
Anthony Allen - 455/499
Aldrick Robinson - 001/100 (OMG-L@@K-EBAY-1OF1-1/1-!!!!!!)LOL!
Finally the Redemption ....Surprise!! A redemption from Panini!!!....is Stevan Ridley...
Sorry, but I nothing is available here..