Ok, I figured I should get a thread going with my collection i am sure there is a certain lady that will like this thread out there.
Here are some Highleights of the PC I cant post all of them since there are to many but here are a few Favs. If you wish to browse the rest here is the link
http://s123.photobucket.com/albums/o317/...Longhorns/
My Fav(Pack Pulled /99)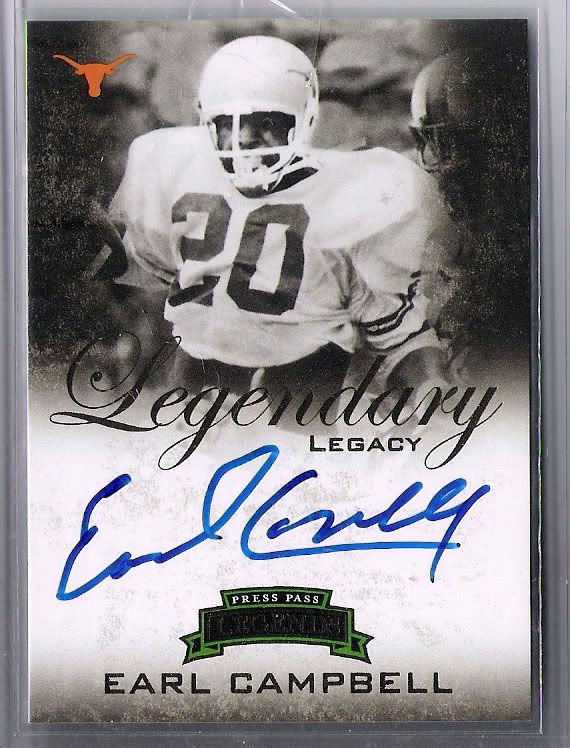 /3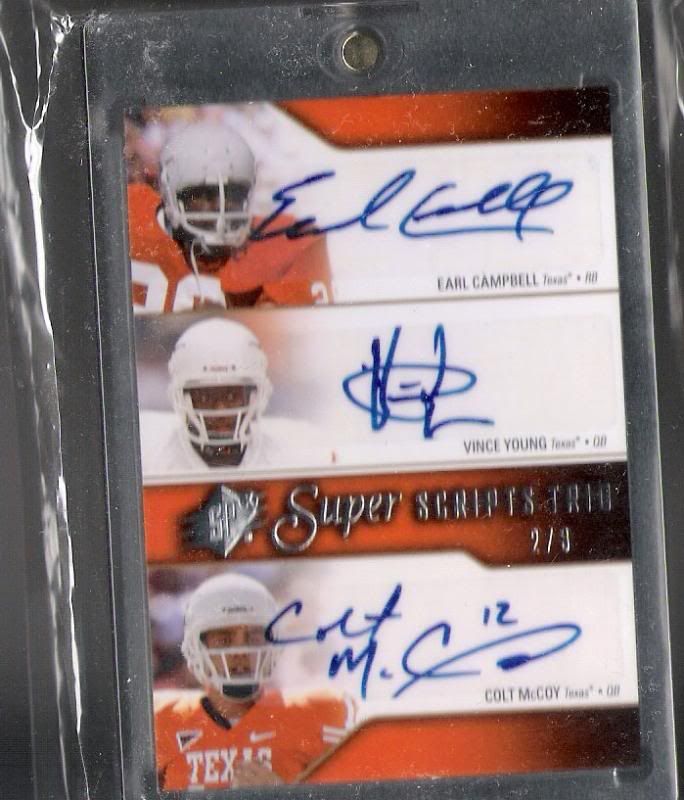 1/11
1/1
1/1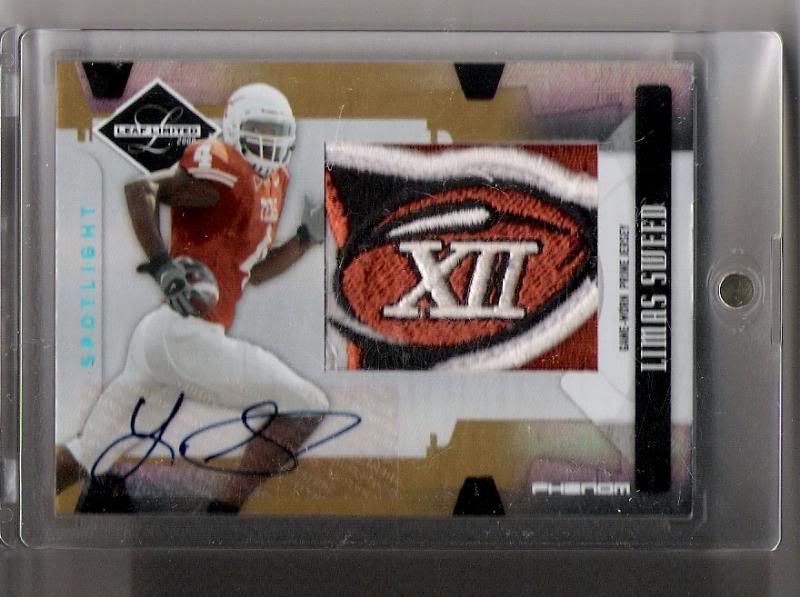 and the UT Rainbow 2008 leaf limited Limas Sweed and Jamaal Charles
---
Here are some Recent additions I need to crop with PS and put in the bucket.