and noticed a few cards that looked familiar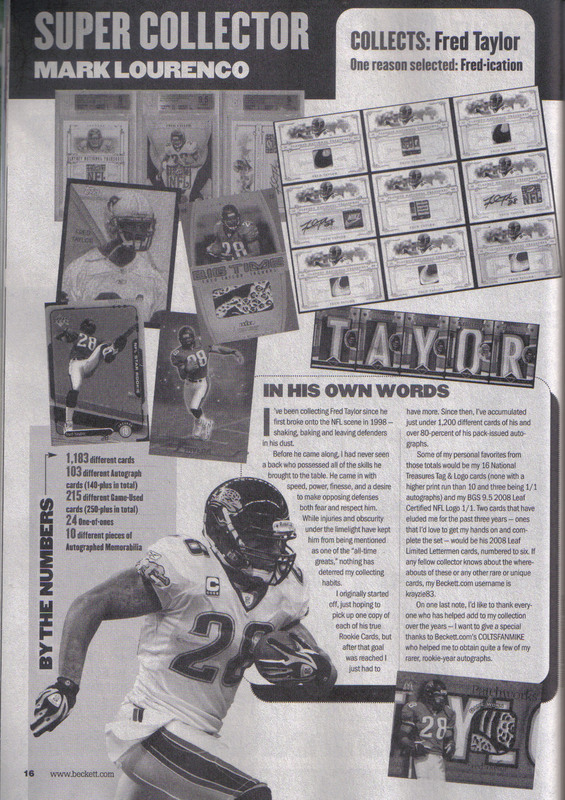 I've added two new 1/1's (pretty selective on which of these I add) since the info Beckett posted..
and completed* (lol with fillers) my Fred Taylor Game Used Lettermen set since then..
Nice to have my collection recognized by my favorite magazine over the past 20+ years! Only thing that would've made it better to me is if a Raider was gracing the cover this month lol. Thank you to everyone who's contributed to my collection throughout the years (both directly & indirectly) and to anyone who helps in the future!
Btw, also had a nice lil pc mail day for another of my favorite players.. Unfortunately, as fitting as it would have been, no Taylors today
..
The Gold is a Refractor (my scanner does it no justice) #'d/25