I will be posting all my pickups here in the future. I have rescanned all of my current collection, resized and oriented them all the same
74 Autos Only 67 are Unique
28 Game Used Only
19 Game Used/Auto Combo
12 1/1's
I only scanned autos and game used individually, base, and refractors are in the sheets.
Sleeves: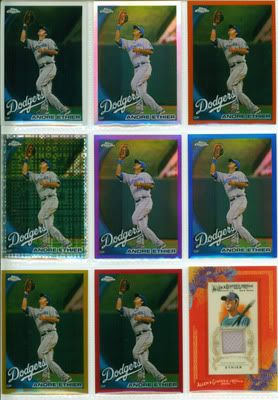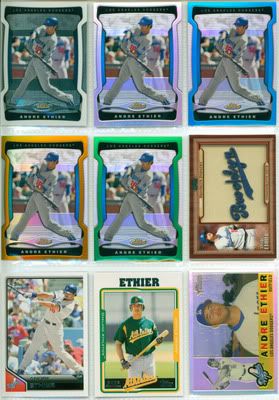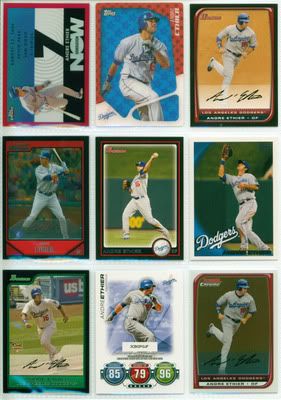 Portrait: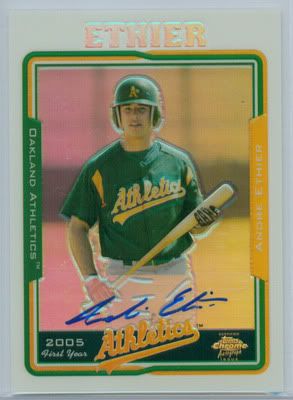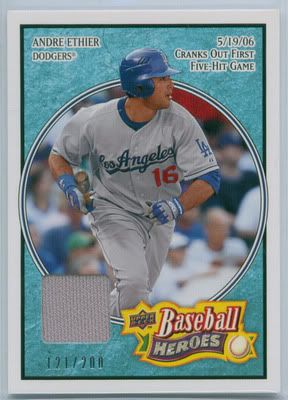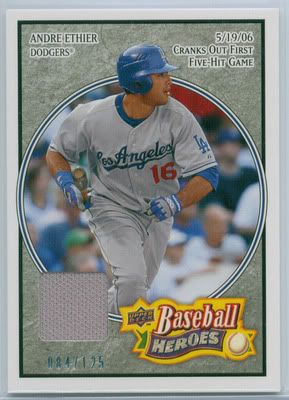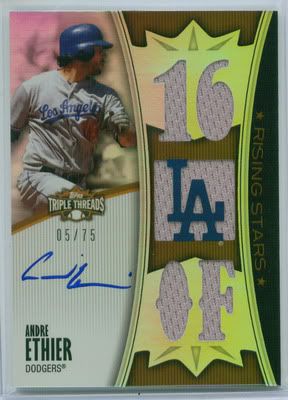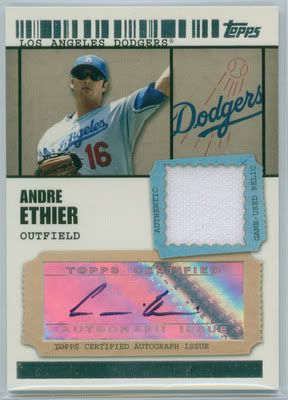 Landscape: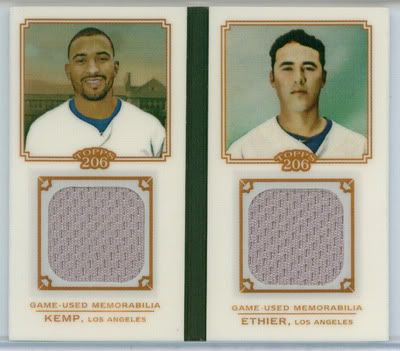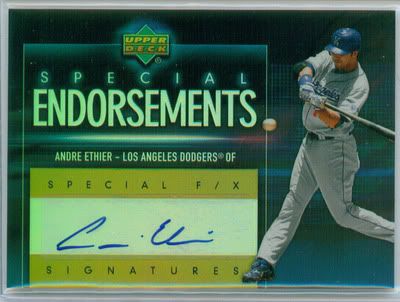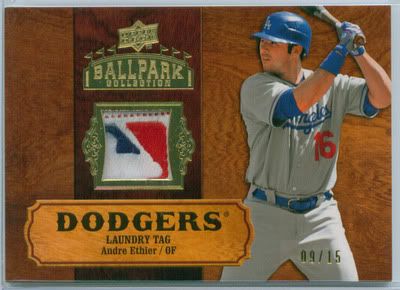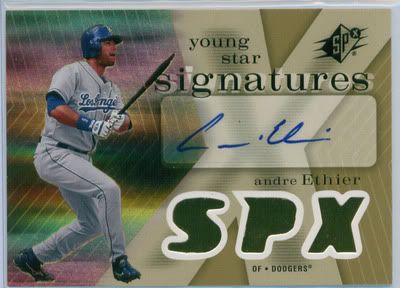 When I make updates I will place the scan in the appropriate orientated section and put the MAILDAY DATE.
I hope you enjoyed my personal collection of Andre Ethier.
I am always accepting new additions this is collection, so if you have it and don't see it on here please let me know so we can work something out.
Thank You,
Alex