Ok, so the box season is winding down - notwithstanding the big boys (Dominion, Cup) which I won't be tapping in to.
Looking back on the box breaks - some real stinkers but some pretty nice pulls along the way. Below are my Top 10, let's see yours in whatever quantity or type.
Honorable mention goes to the Eberle/Subban YG RC's, Skinner Contenders ROY Auto /50, Artifacts Nash Jersey/Patch /25 - Tundra Tandems Jersey Crosby/Ovechkin /75, Tavares Crown Royale Heirs Patch /25, and an SPGU Kadri Significant Numbers Jersey Auto /43.
Here we go:
#10. First UD Patch pull in 4 years
#9. Great Triple jersey of the Oil crew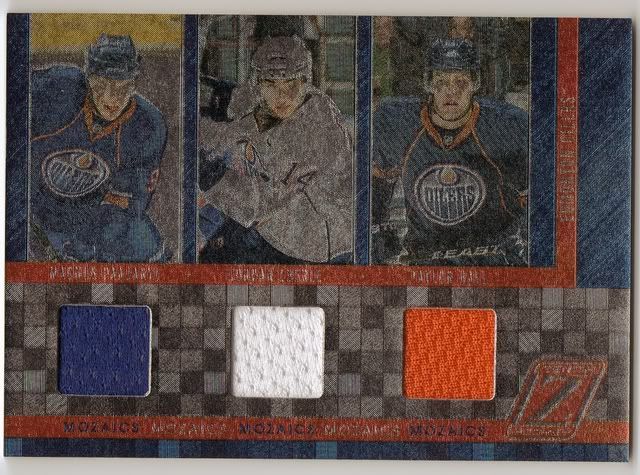 #8. Nice Auto RC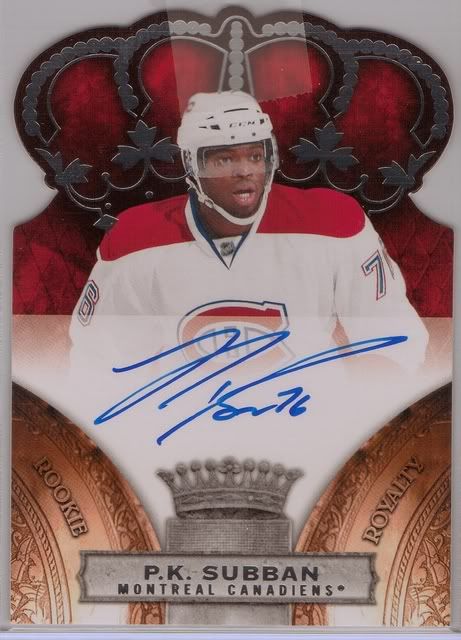 #7. Great Parallel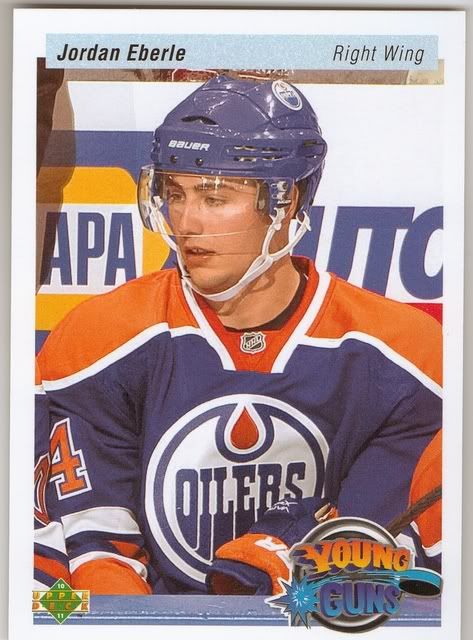 #6. Stud RC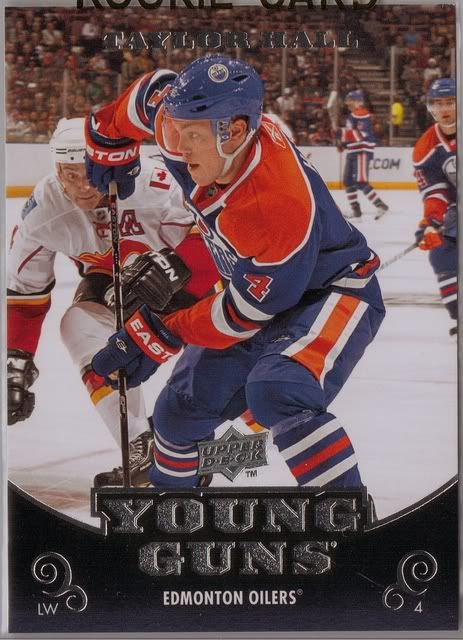 #5. Seguin Zenith Auto RC /199 redemption - no scan, still waiting for the card.
#4. Mario Lemieux Crown Royale Legends Auto /25 redemption, no scan - still waiting for the card.
#3. Great low #/5 Toews Auto
#2. Dual auto of 2 greats - and a 1 of 1
#1. Who else could top this list!