So, we had a trade that i'm convinced he let me have in my favor. I won't say what he got - but I'll show what I got.
Go dogs!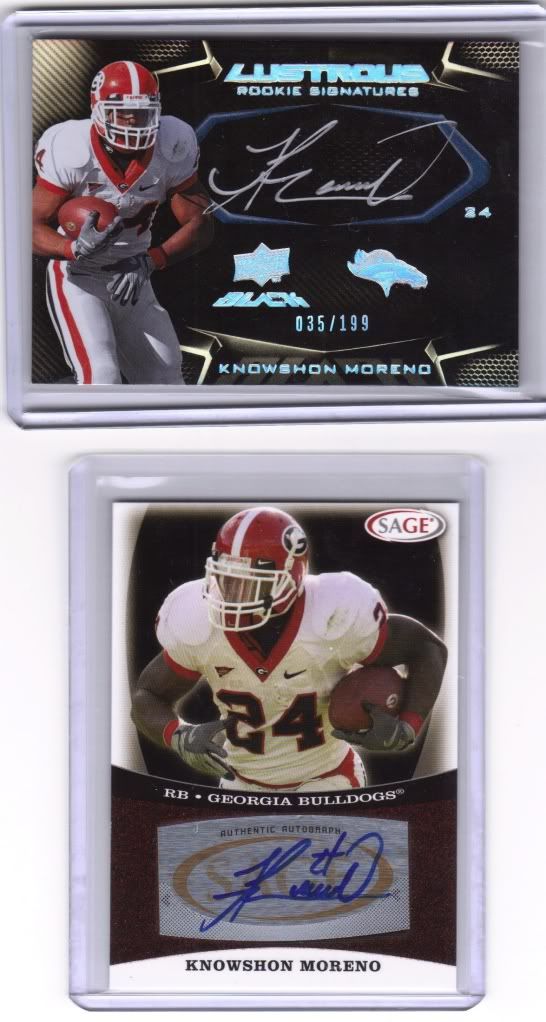 I love them. Both cards are awesome.
Thank you very much, Sergio.
They both fit great in my UGA collegiate PC (...thread to follow).