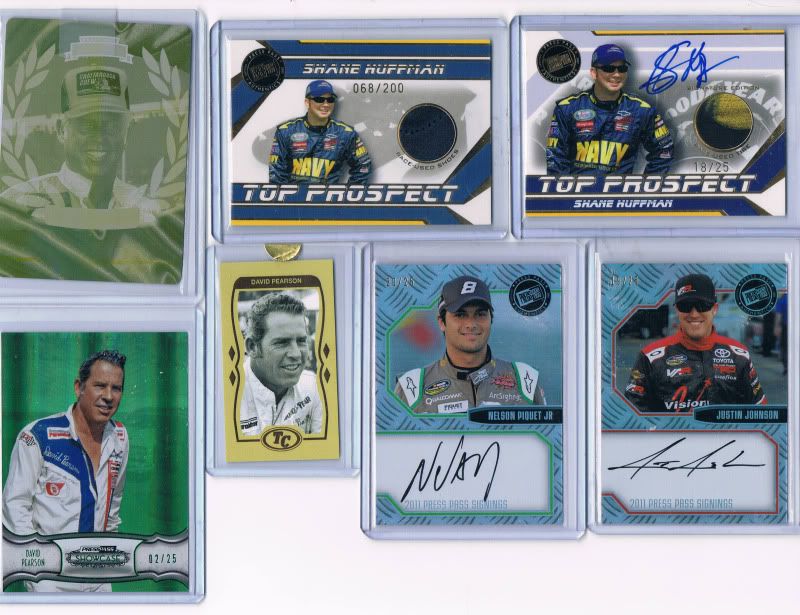 Starting from Right to left. That is the Shane Hufmman Top Prospects autograph tire card /25 this takes my certified want list down to JUST TWO. This came from a guy that collected primarly huffman but switching vices.
The next card is a 68/200 which yall know 68 is the NIMITZ hull number. havent picked up one of these in a while.
The plate is from the towelman himself. Just sent it didnt know he was doing it going to get it signed
bottom left to right
another showcase /25 love the green anyone have the 2/ of pearsons showcase cards
next is a cusom made card. I got sick of seeing it on ebay and the seller never telling what it really was so i bought it . its a nice cusom if thats what it is still not sure.
then my last two stealth autographs I needed so with the huffman i sit on needing just two certifieds.