So I am a huge fan of Taylor Swift and I have a little bit of a celebrity crush on her (much to my girlfriends delight...) so I decided to pick up an cards I could find of her. Unfortunately, seeing as she is a musician and not an athlete, there aren't too many out there. In fact, I have found 3 and I have 2.
Because of this, I want to try to collect autographs and other memorabilia from her. For example, I have this:
I bought this on taylorswift.com when they were released during Christmas time with a copy of Taylor's third album Speak Now and her Christmas album. I would like to try to get an autographed copy of her 1st and 2nd album covers as well.
As for the 2 cards I mentioned here they are: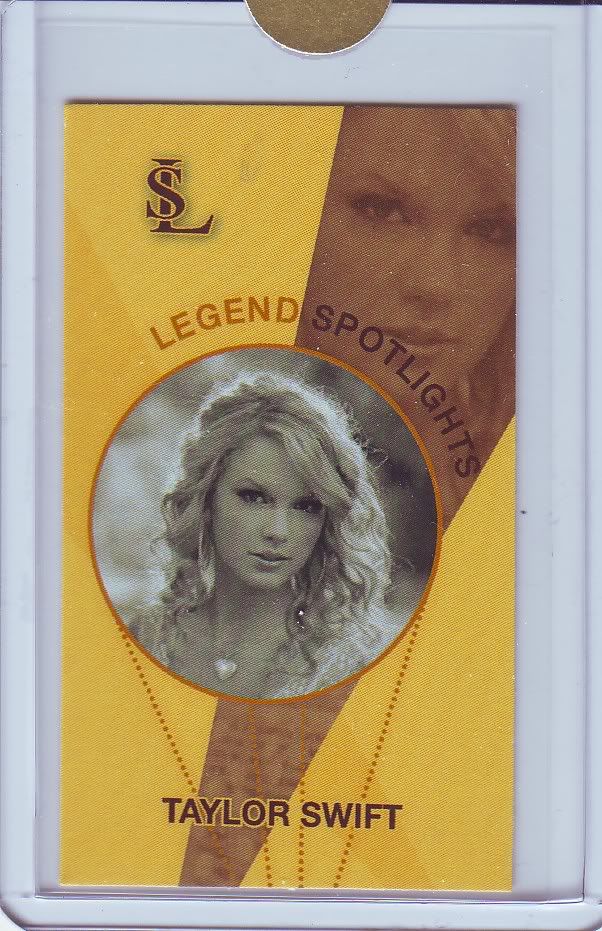 I got this off of eBay. It is a mini and a cool little card. A solid find for this PC.
But here is the pride and joy of my collection so far:
This cut signature has a print run of just 10, making it an SSP. I was elated when I found it and have only ever seen this card with a print run of 41 on eBay. I got it for what I consider a great price.
I'm going to her concert at the Linc on August 6th so I'll upload the tickets to my PC afterward. If anyone sees any T-Swift cards on eBay, PLEASE let me know.
Thanks for the look,
Nick