Ive grabbed a few PC cards and added them to trade.. Im trying to get some sets and wants filled..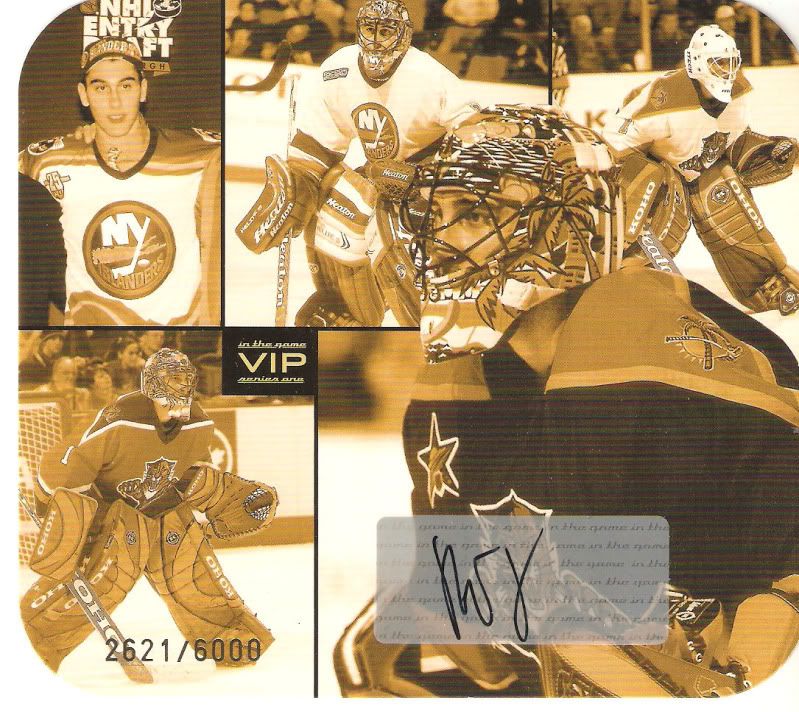 The following 3 are not going to be easily let go of... But I thought Id put them out there for some of the bigger cards Im looking for...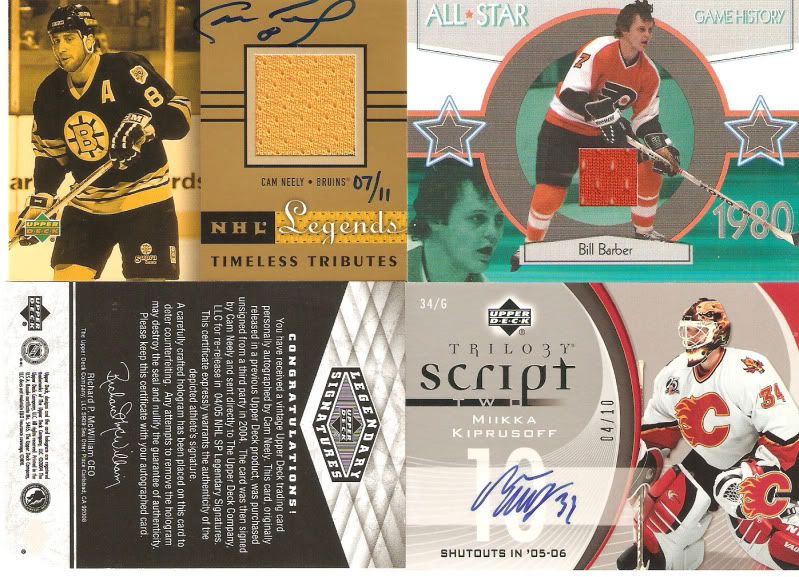 Also have some non sports Autos iv added for trade....Although I cant find the Ozzy in organize to add it to trade...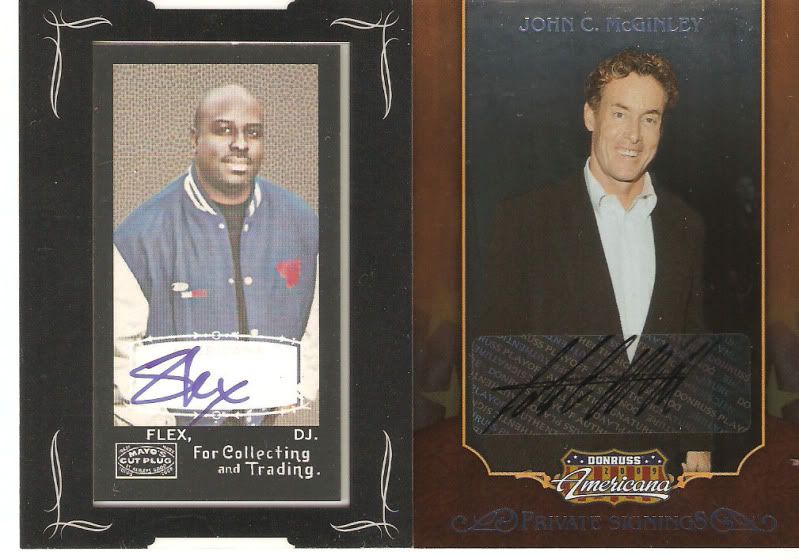 Ill post my set needs in a minute, Also looking for Ryan Miller, Belfour and Unique memorabilia and auto cards.
I only trade through organize and trade by Book Values not Ebay sales.
Lets get some trades made...
---
Ok... Aside from a boat load of 08/09 and 09/10 Champs minis Natural history cards Im also looking to fill some set needs as follows-
95/96 Leaf limited stickside-4,6
96/97 Donruss Painted Warriors- 1
97/98 Be A Player stacking the pads- 5, 8
97/98 Donruss Preferred Color Guard- 1, 3, 5, 6, 9, 16
99/00 Topps Premier Plus Imperial Guard- 1, 2, 3, 6, 7, 8
00/01 Topps Gold Label behind the mask- 2, 5
01/02 Top Shelf Goalie Gear- Hedberg (Blocker and Glove), Theodore (pad), Luongo (pad)
01/02 UD Goalies in Action- 1, 4, 5, 7
02/03 UD Mask Collection- 95, 105, 108, 109, 110, 111, 114
All set needs and Wants are marked in Organize. Miller, Nabokov, Belfour, Bower, Etc... are also marked as wants...