I thought I'd put this up for people to see as a new, hidden collection. Have to say I started collecting this guy after getting the Topps Triple Threads /10 in a trade. I also really like the Bucs patch colors. Not the best reason, but hey...it is what it is. Sorry the scans aren't by product...they just went on the scanner when they came in. I didn't duplicate any scans, so if you see a card twice, I have two of them!! LOL
Okay Texans81, here you go!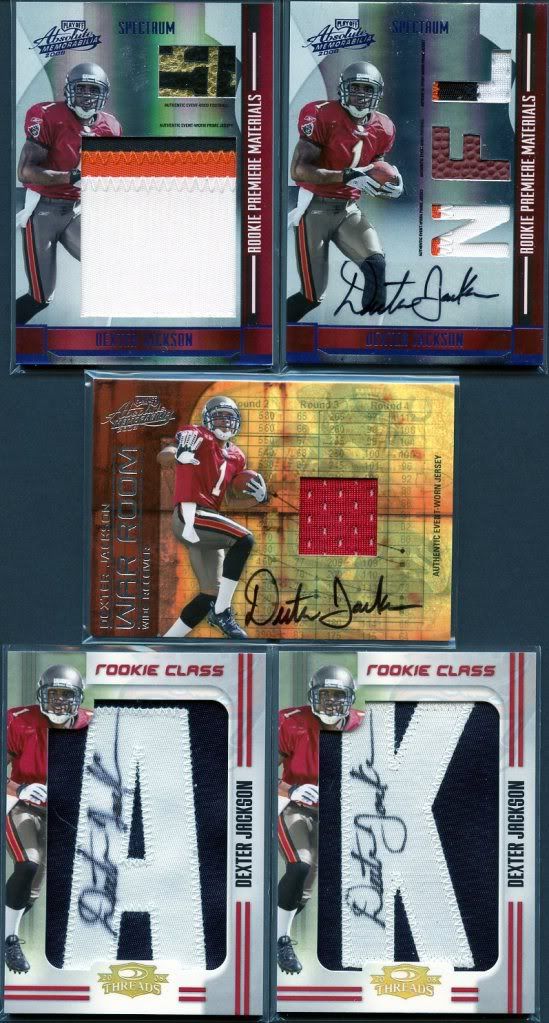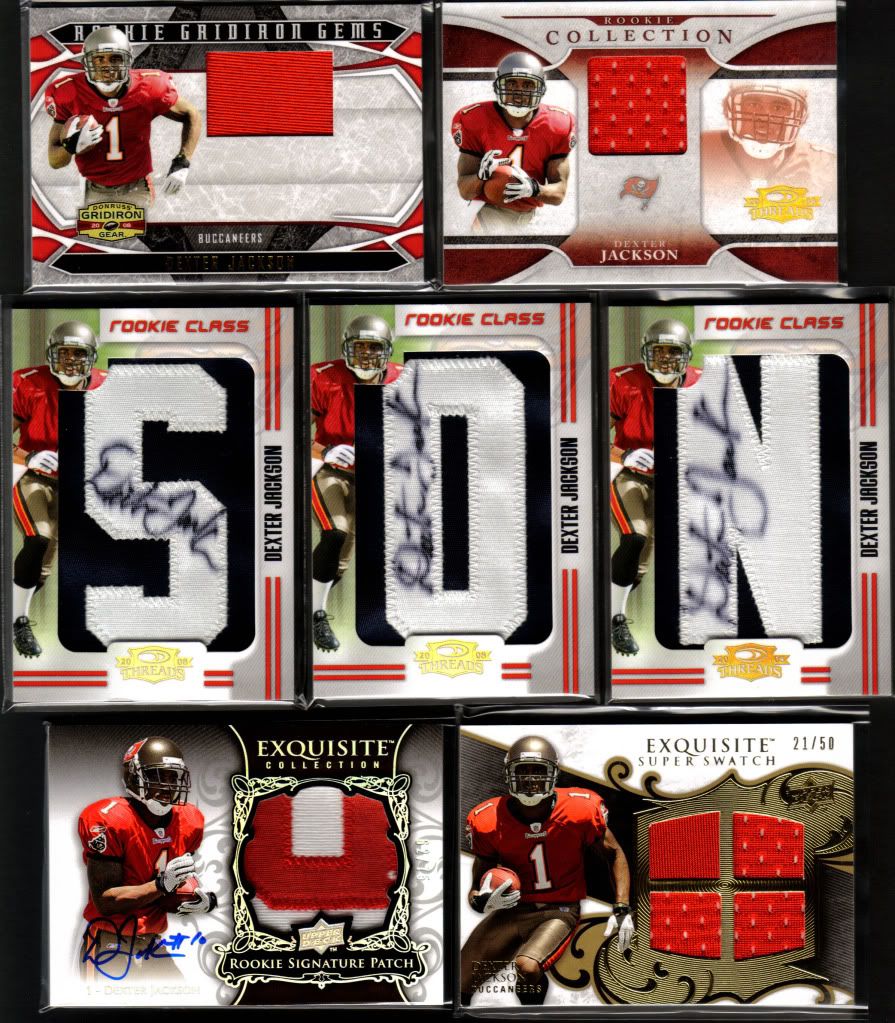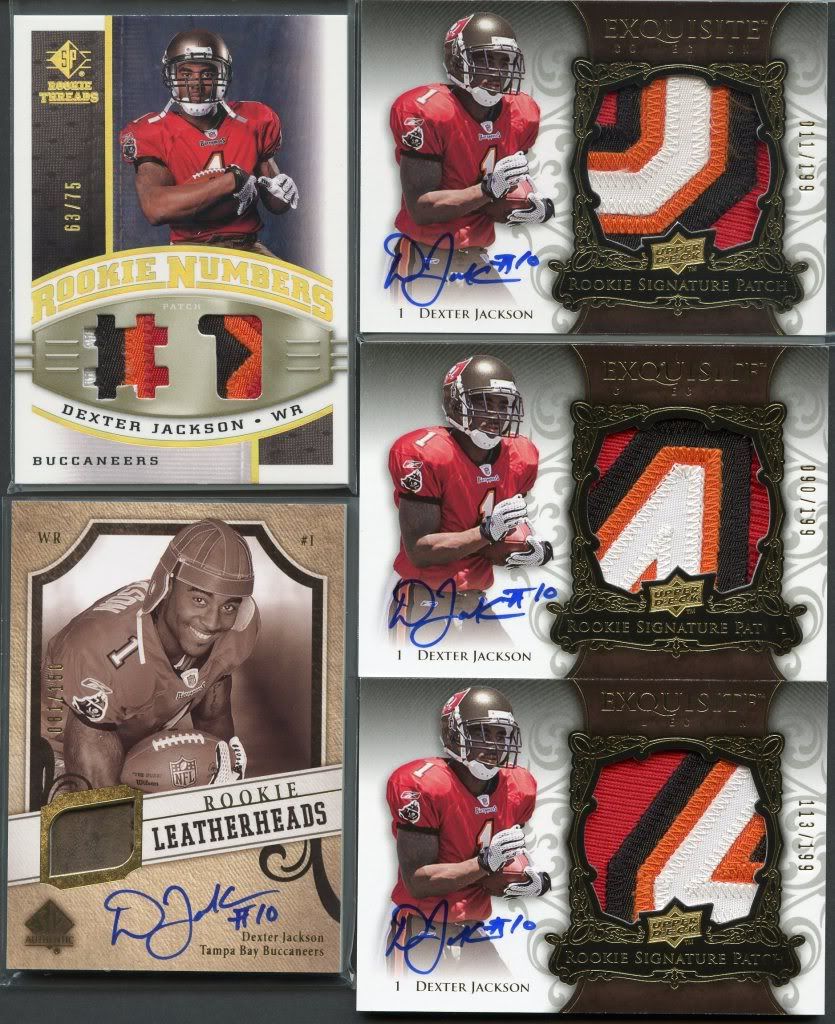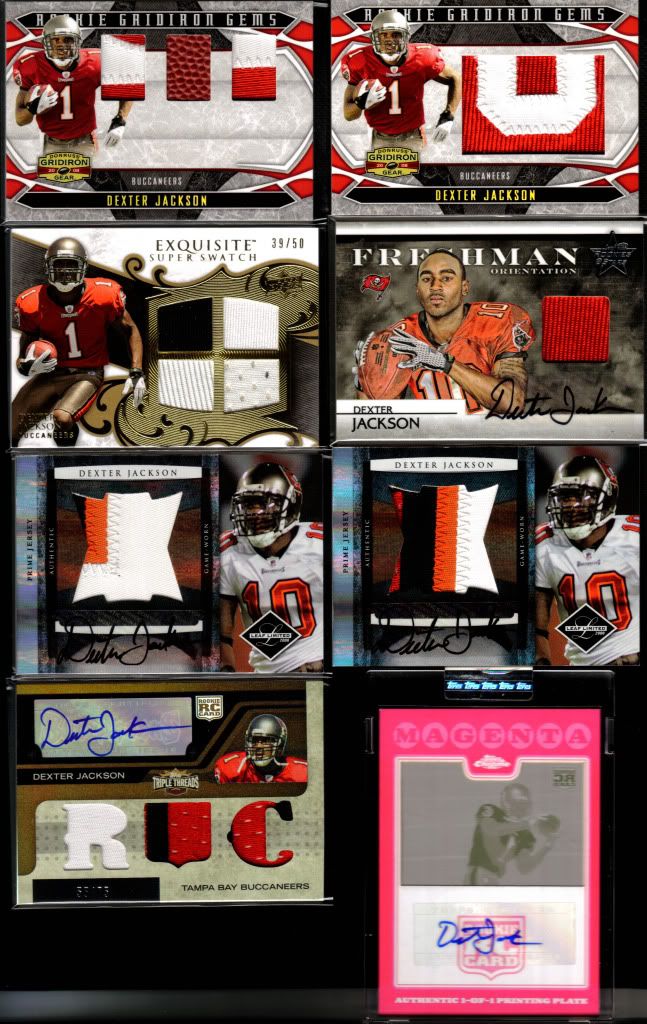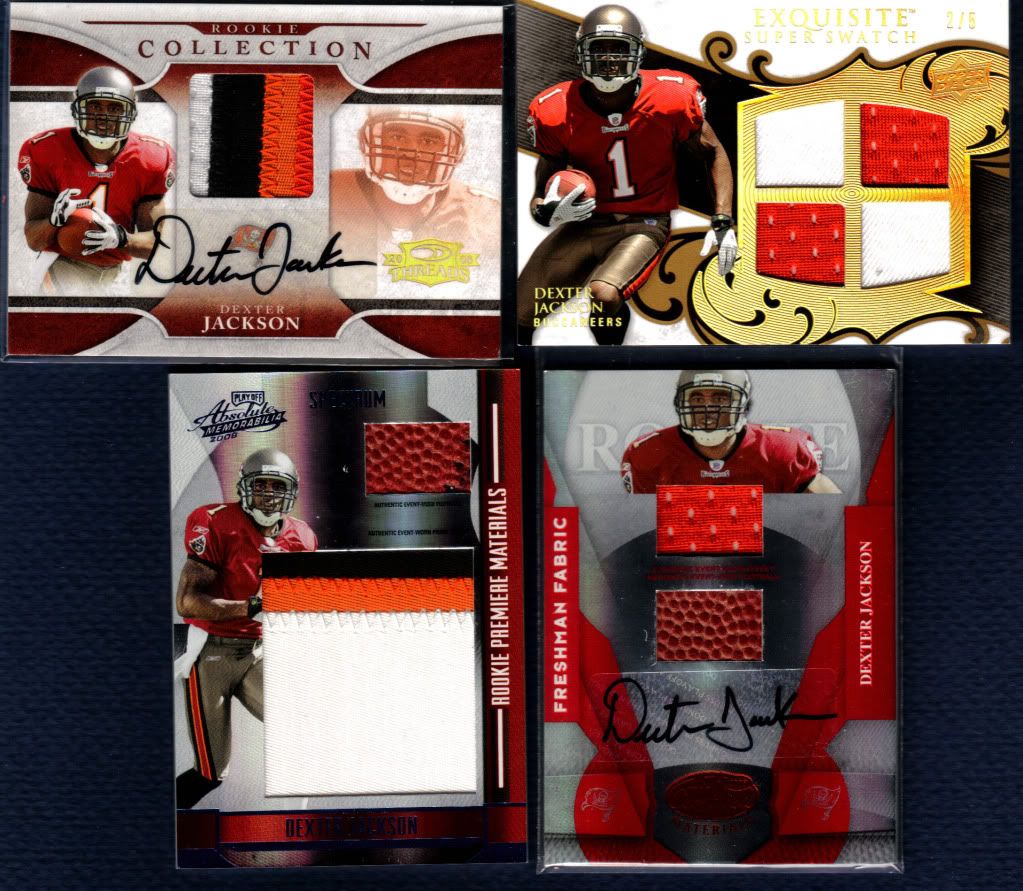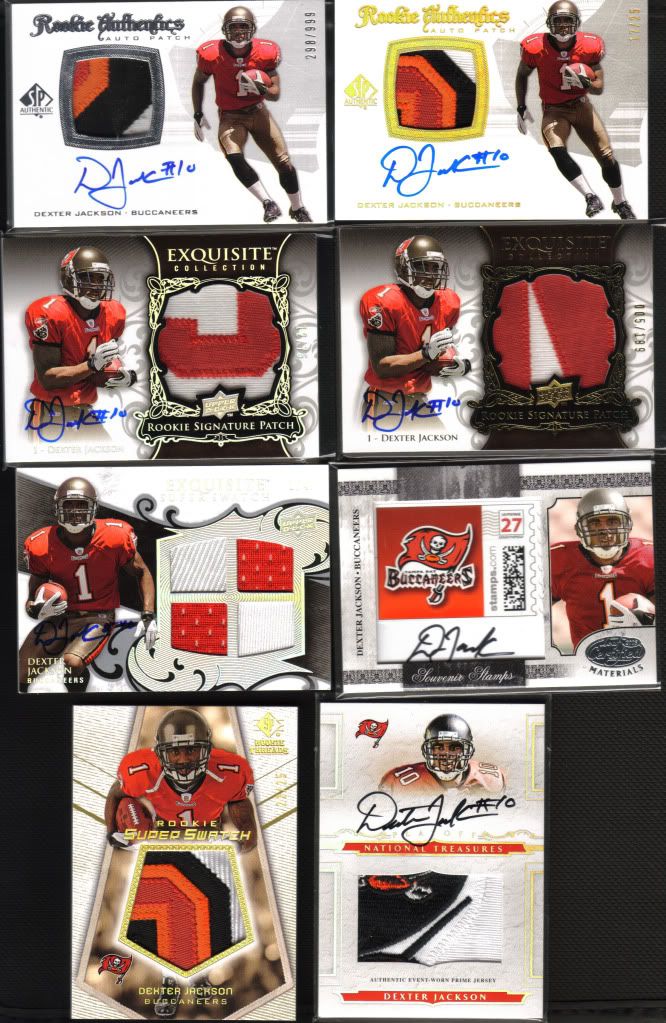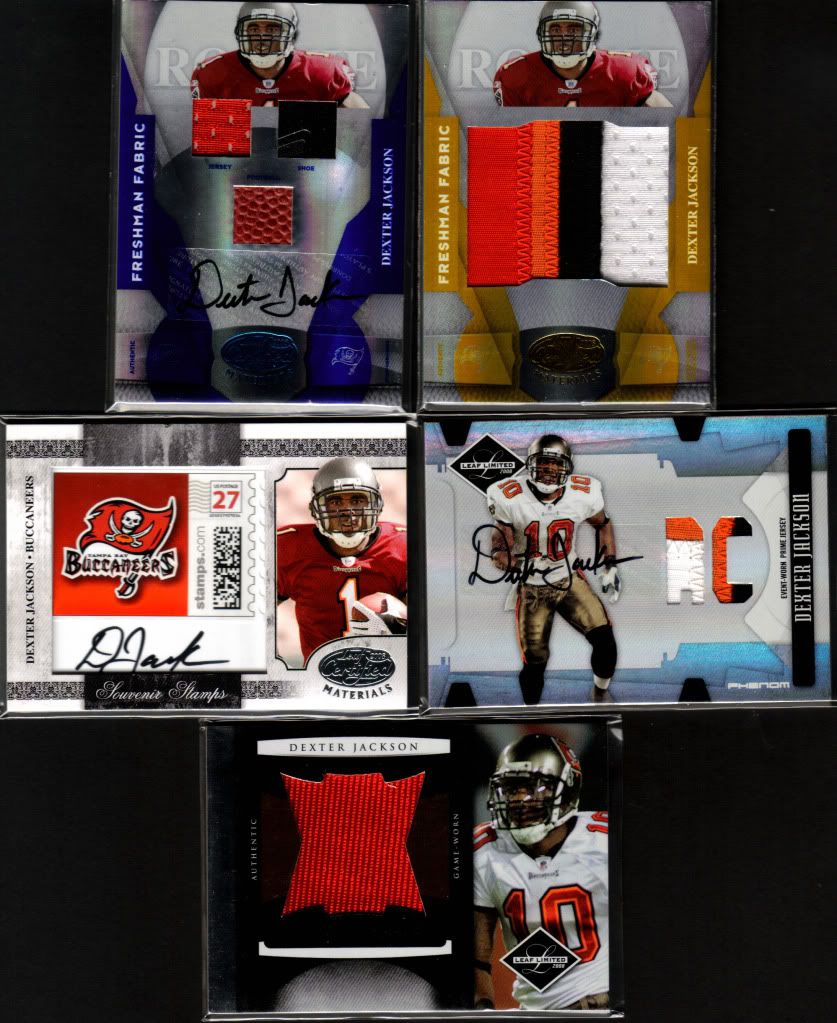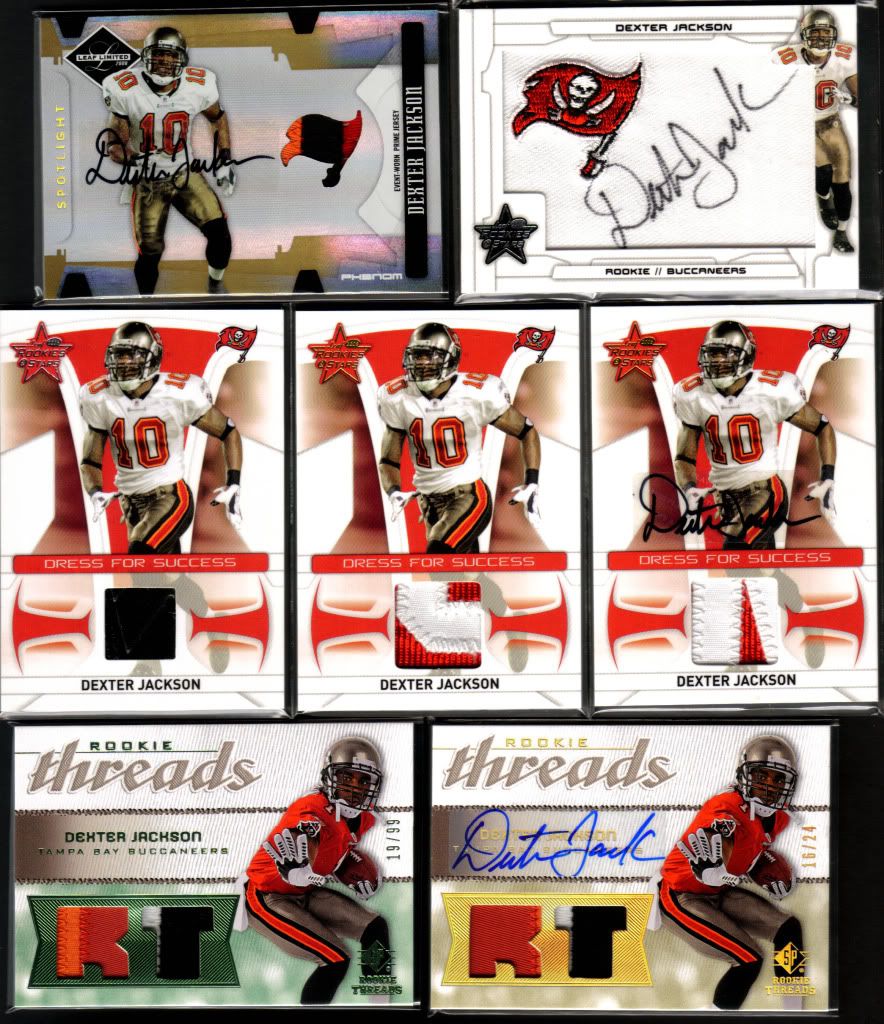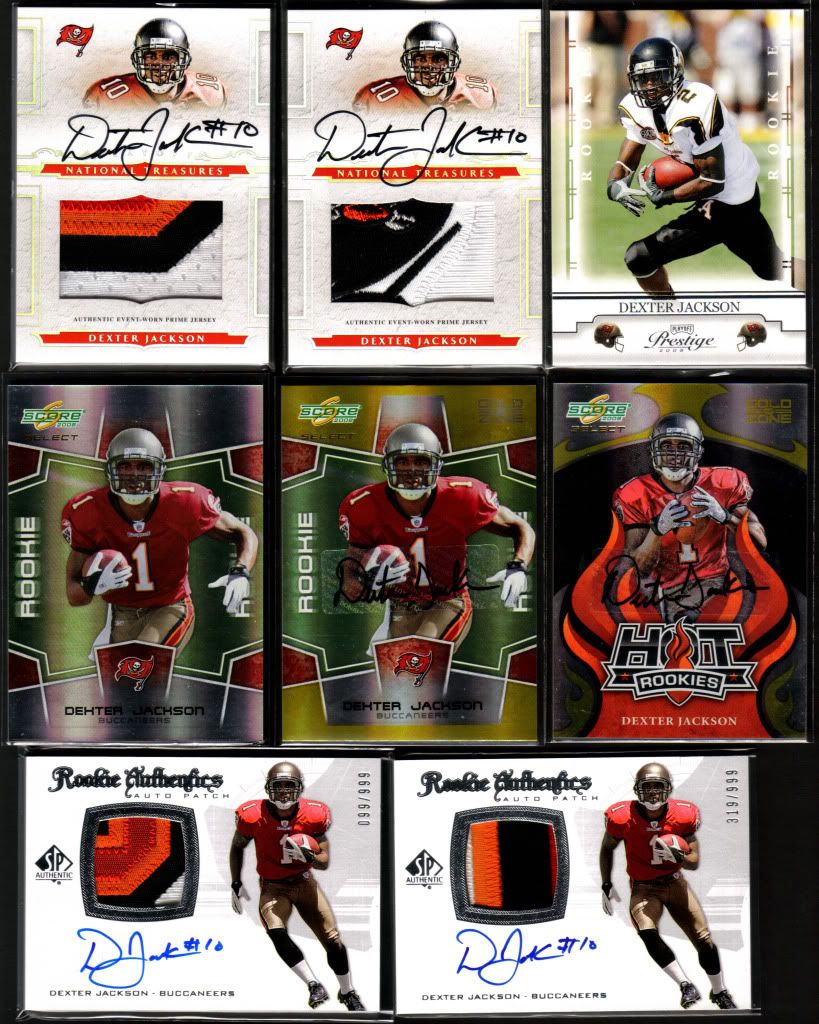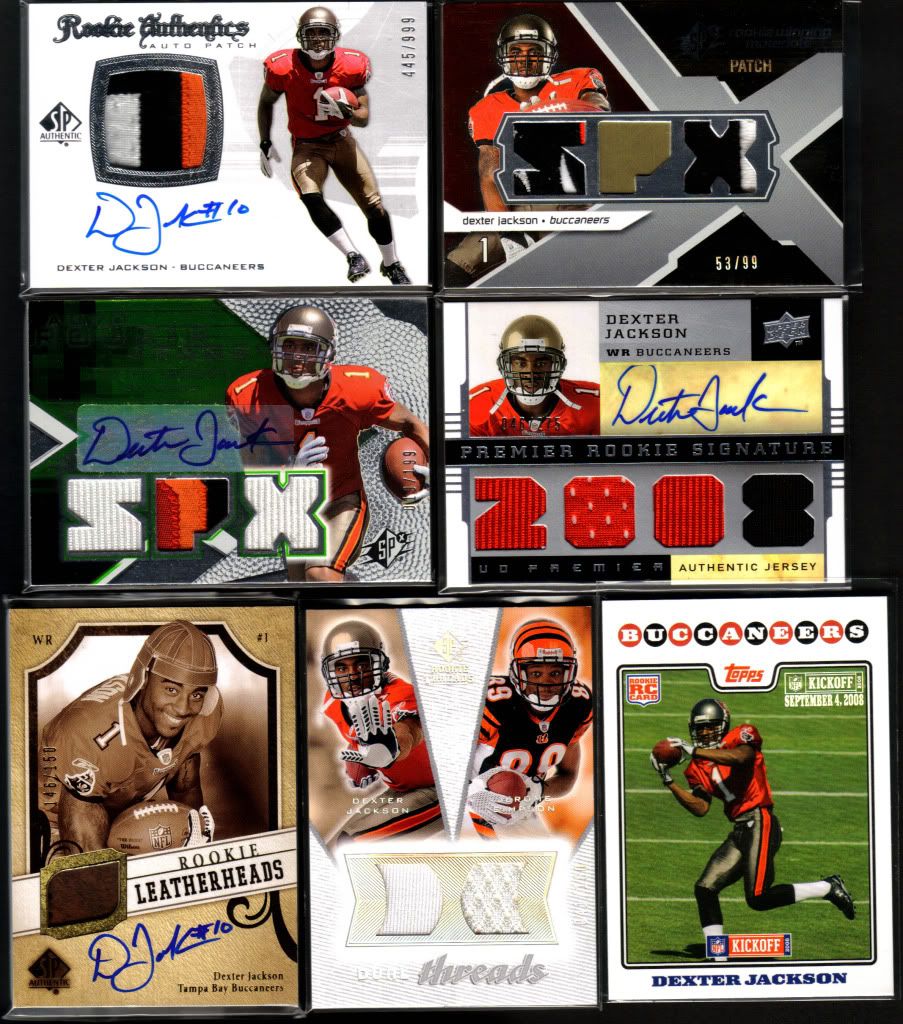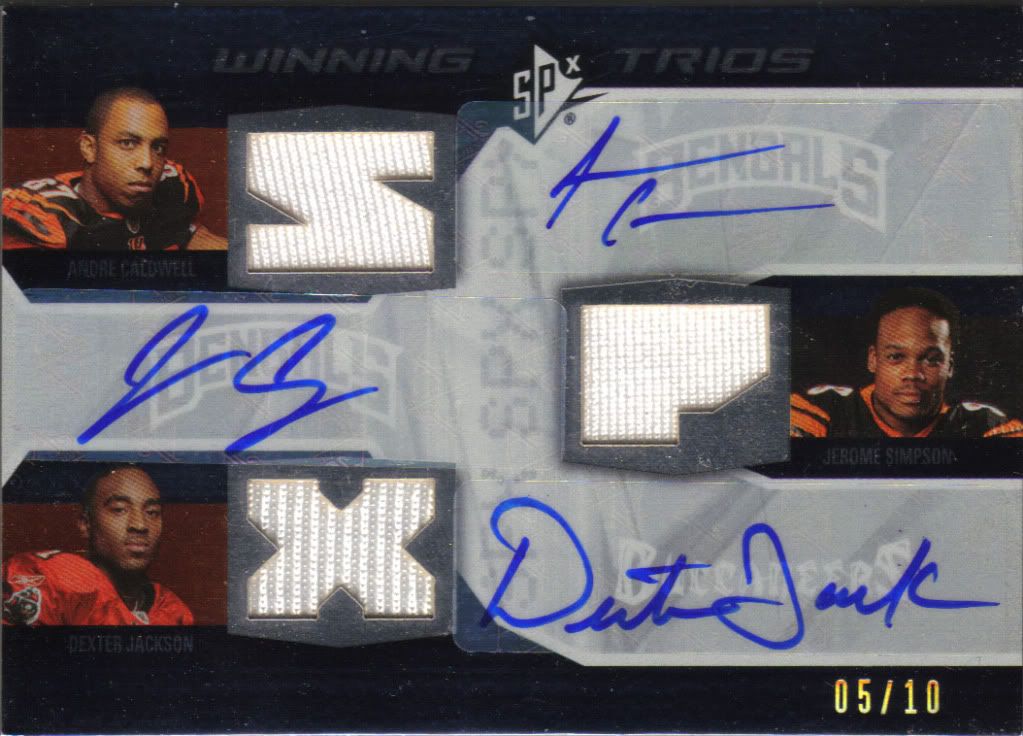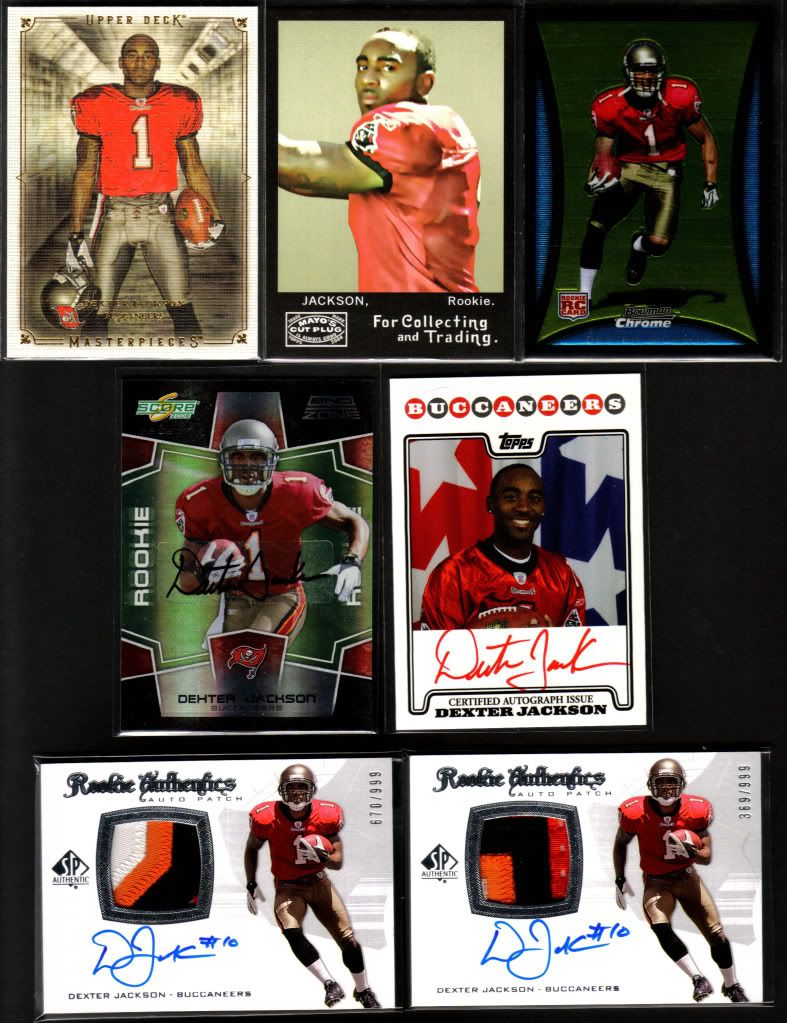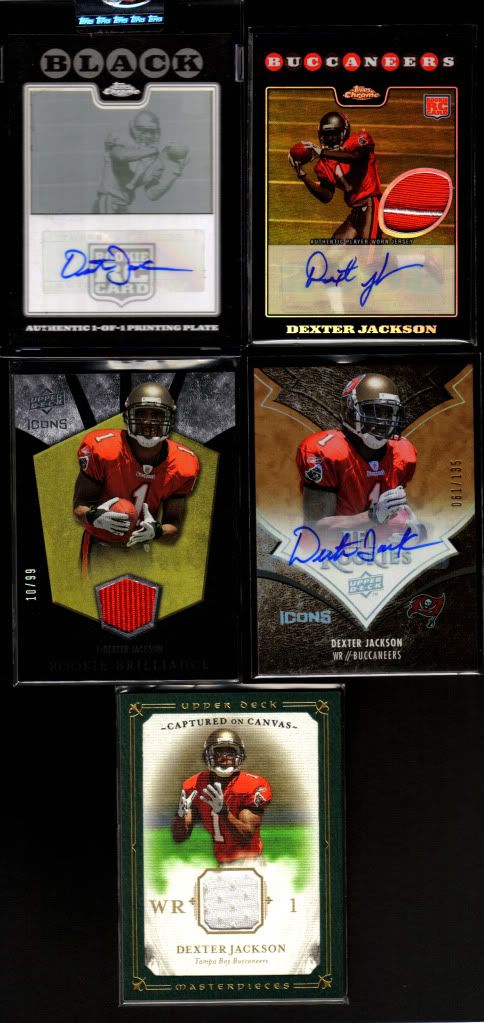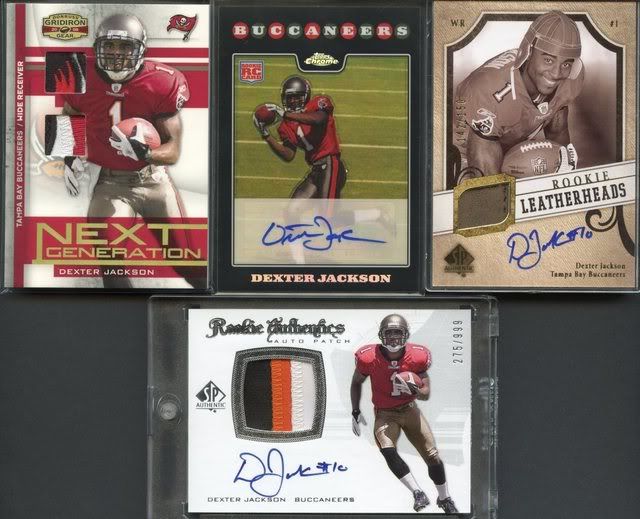 Hope you enjoyed them!