My other thread was so out of date, I'm starting a new one to accommodate my many different PC's. I'm looking to complete rainbows and sets of some of my favorite RB's of my era, LT, Lynch, Steven Jackson, and David Johnson. It'll be slow, mostly trying to add the cards I need through trades rather than spend more money on them, so we'll see where it goes.
I do have a couple set's finished. Need to upload the others, but here's the first:
2007 Topps LaDainian Tomlinson Touchdown Tribute, 1-31. It was tough finding some of these oddly enough, even though they aren't serial numbered.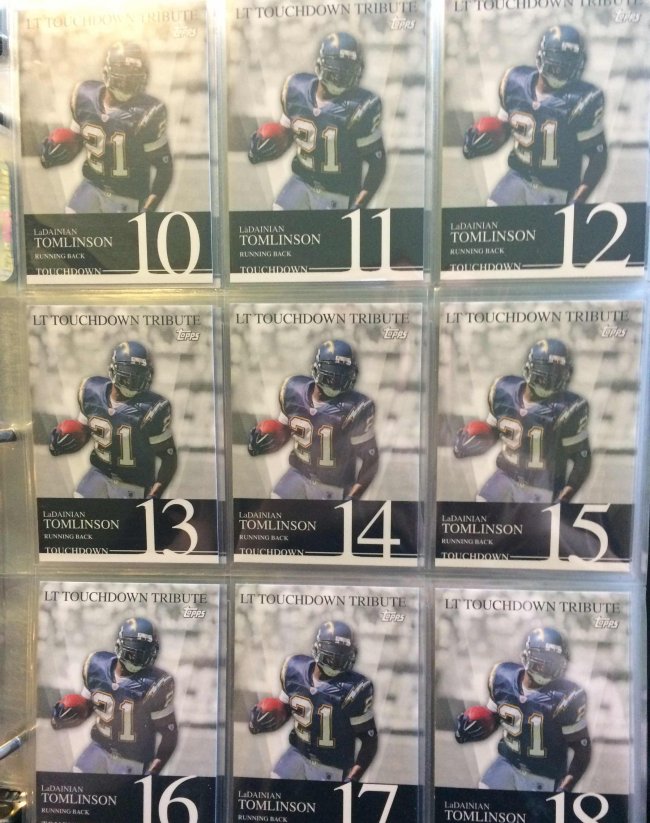 More updates soon!