Hello all!
Updated with a bunch of new HOF additions. Looking for licensed, on-card autos of the following:
- Bryce Harper
- Bo Jackson
- Barry Bonds
- Mark McGwire
- Alex Rodriguez
Also looking for GU bat cards of any HOFers that we don't have an auto or GU of, such as:
- Babe Ruth
- Willie Keeler
- Harry Heilmann
- Mel Ott
- Sam Crawford
- Jackie Robinsom
- Hack Wilson
and most guys whose autos are hard to find and super expensive
And finally, looking for licensed, on-card upgrades of the following HOF:
- Tommy Lasorda
We have an on card auto of Lasorda that we would gladly trade toward our licensed needs. Now, for the goods!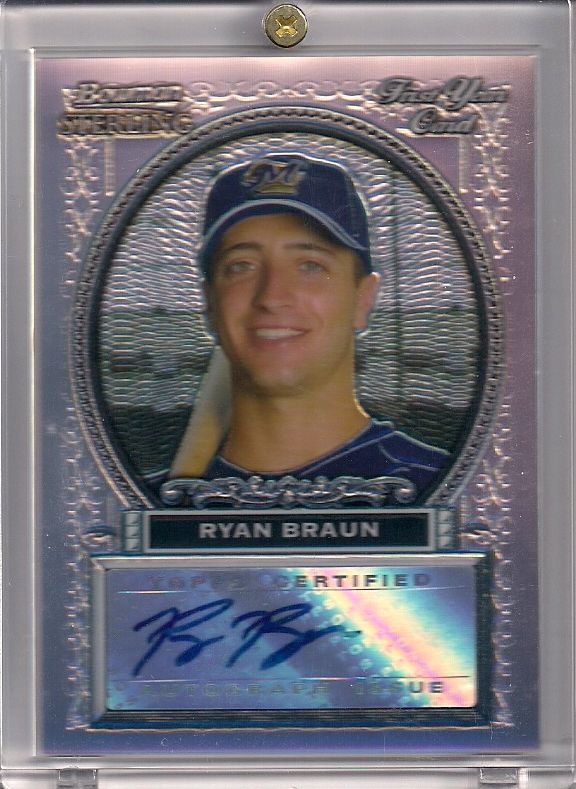 The kid and I are also looking to get one certified auto(sticker, non-licensed, any pack pulled auto) of everyone we saw play for the Brewers and a few of the Brewer greats. Not looking for high end stuff here, mostly the $20 or less range if available, and any uni works. Some guys we need are:
- Cecil Cooper
- Gorman Thomas
- Teddy Higuera
- BJ Surhoff
- Zach Greinke
- J.J Hardy
- Jim Edmonds
- Bill Hall
- Francisco Rodriguez
- John Axford
- Jeremy Jeffress
and too many others to name here
Also would gladly trade the lower end autos for similar value Nolan Ryan or Lucroy base and insert needs!
Open offers work best. Thanks for looking!