Hello Beckett Community!
I haven't posted a break in awhile but I couldn't pass this up. I broke a box of 13-14 Between the Pipes this past weekend. Here are the hits: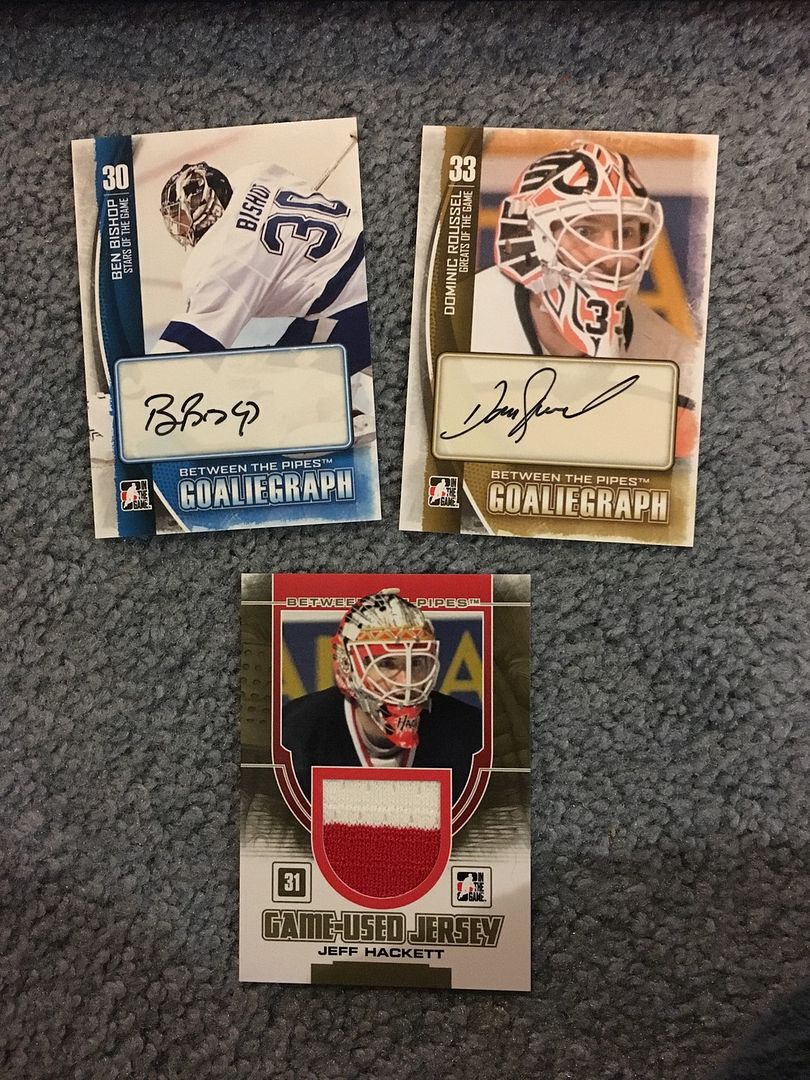 Ben Bishop Auto
Dominic Roussel Auto
Jeff Hackett Gold Jersey /10
And the big hit....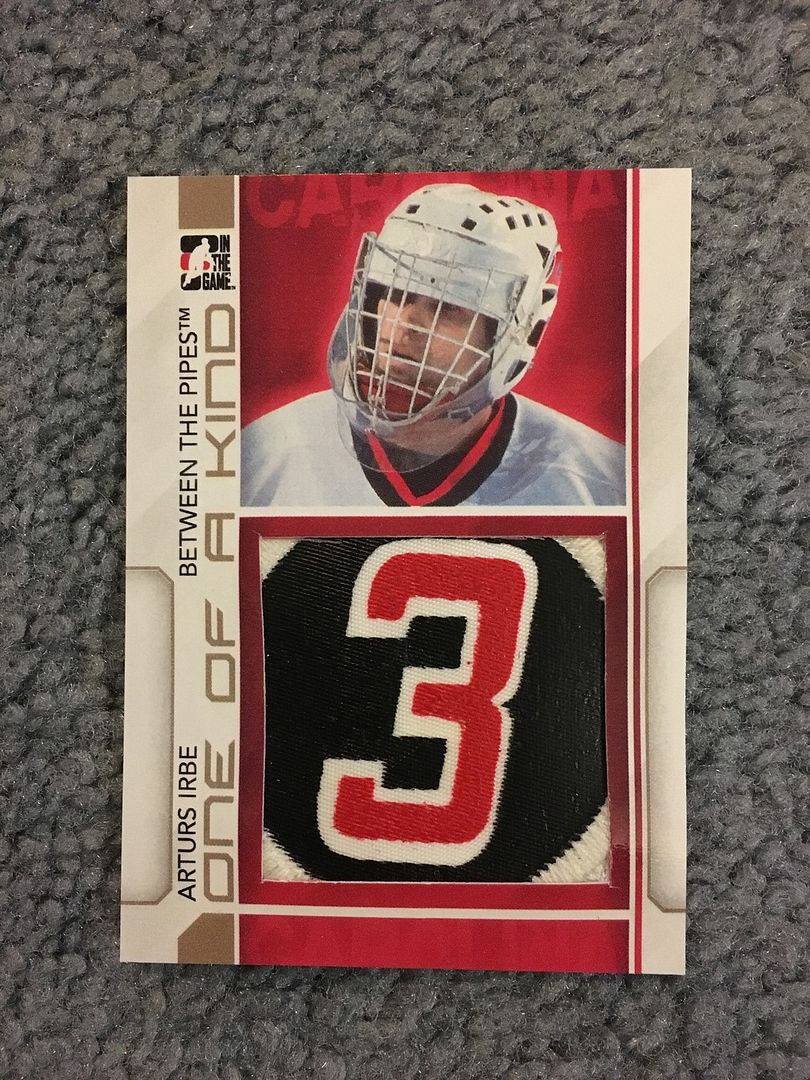 Arturs Irbe Patch 1 of 1
It's popping out of the card. It looks like it's a commemorative patch of some sort.
Sorry for the large pics, I'm still readjusting to photobucket.
Well that's it! I'm probably putting it on the auction site but I wanted to give the traders here first dibs. Looking for Caps!!
-Ashley