Looking at trying to sell some stuff here. All of the below are up for sale via paypal. Feel free to send me a PM with offers. Please consider the cost for shipping in a bubble envelope will be between $2.50-$3.00. All prices are negotiable!
Purple Refractors:
Hunter Pence $3
Edwin Encarnacion $2
Troy Tulowitzki $3
Nelson Cruz $3
Ian Desmond $2
Giancarlo Stanton $3
Felix Hernandez $3
Ryan Braun $2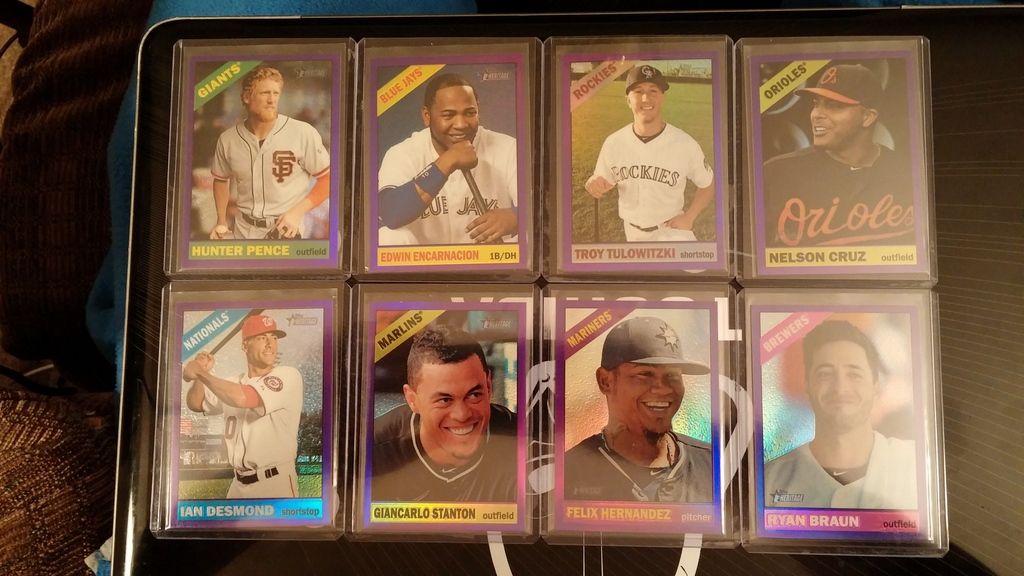 Purple Refractors:
Victor Martinez $2
Adam Jones $2
Chris Sale $2
Ian Desmond $2
James Shields $2
Jacob DeGrom Chrome #/999 $2
Robert Refsnyder Heritage Minors $1
Anthony Rizzo (2013 base) $.50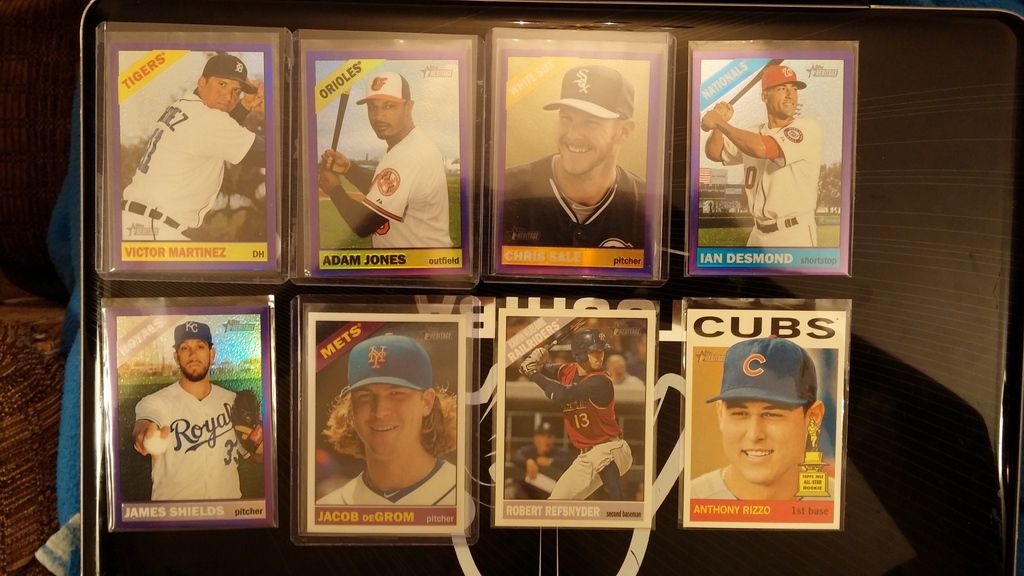 High # and SP:
Jonathan Lucroy $2
Adrian Beltre $2.50
Andrew Miller $1
Joey Gallo $1.50
Ichiro $3
Jimmy Rollins $1.50
Sandy Koufax Flashbacks $.50
Willie Mays Flashbacks $.50
RC's & Team Combos:
Maikel Franco RC/Miguel Alfredo Gonzalez RC $1
James McCann RC/Kyle Ryan RC $1
Dalton Pompey RC/Daniel Norris RC $1
Anthony Ranaudo RC/Rusney Castillo RC $1
Jorge Soler RC/Javier Baez RC $1
Pirates Starling Marte/Josh Harrison/Andrew McCutchen $.50
Royals Alex Gordon/Eric Hosmer $1
Corey Kluber Award Winner $.50
Mets Kevin Plawecki/Noah Syndergaard $2
Then and Now and New Age Performers $.50 each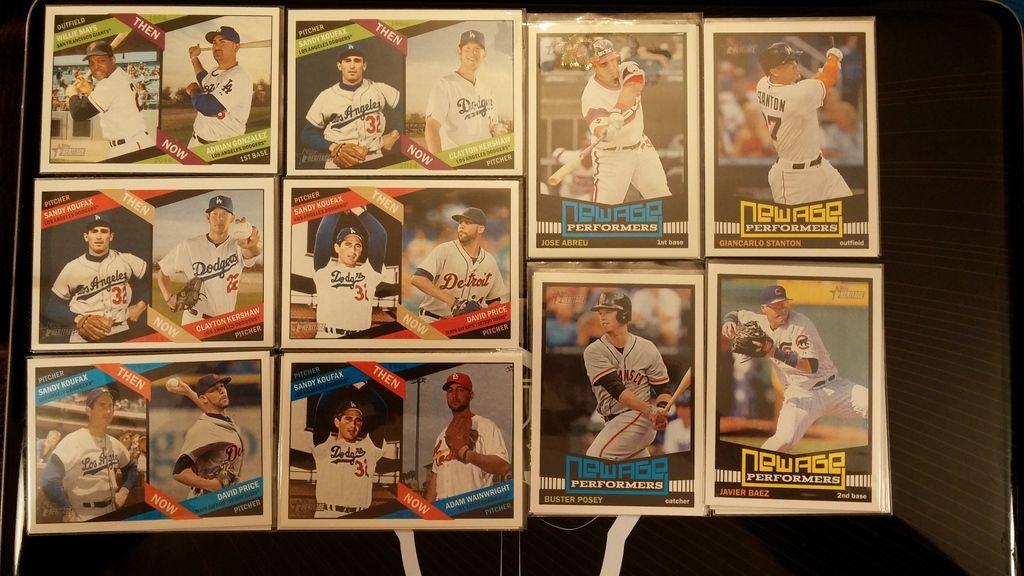 Thanks for looking!