Hello - after an unintentionally long hiatus from trading, I've made my way back by busting two hobby boxes of 2015 Goodwin Champions. I'm usually a Ginter person, but this was a lot of fun too. Some of the more interesting finds are below: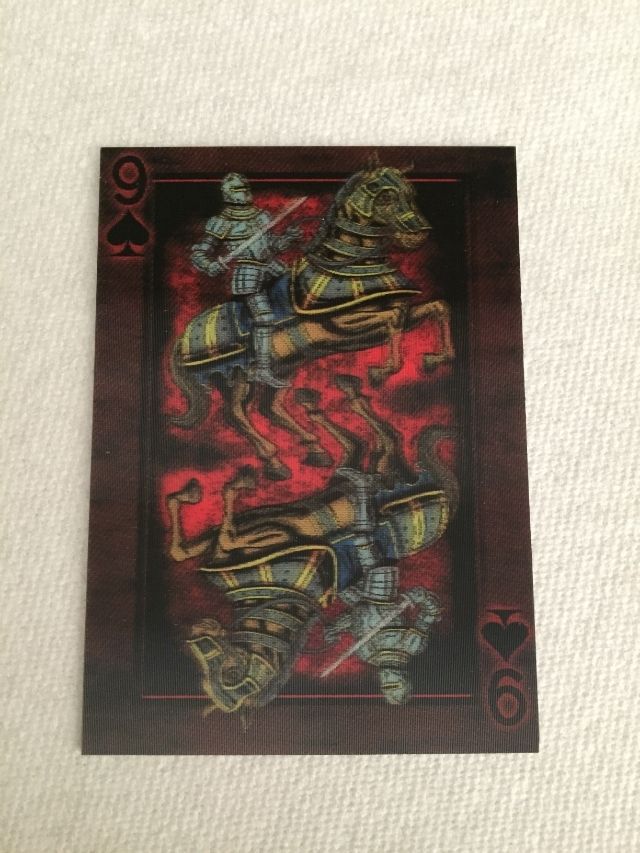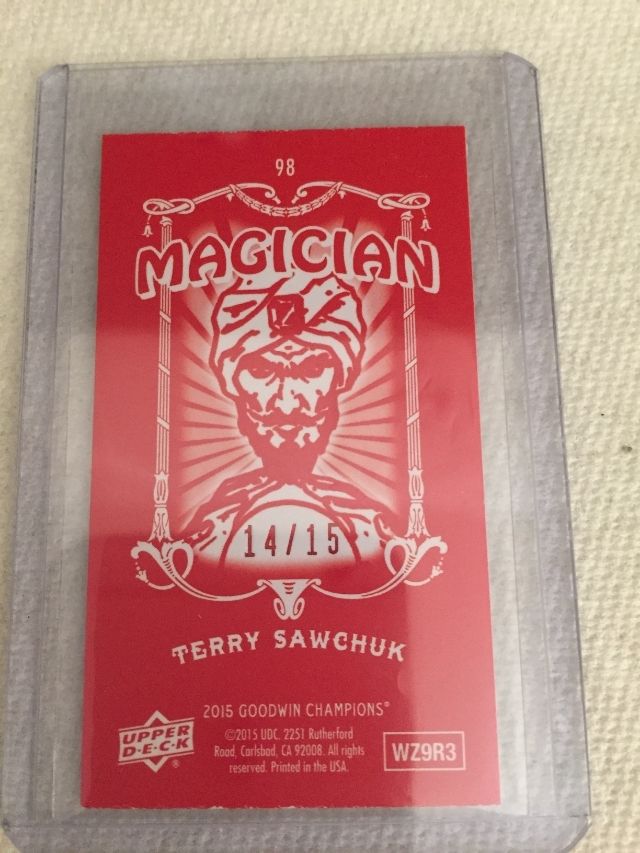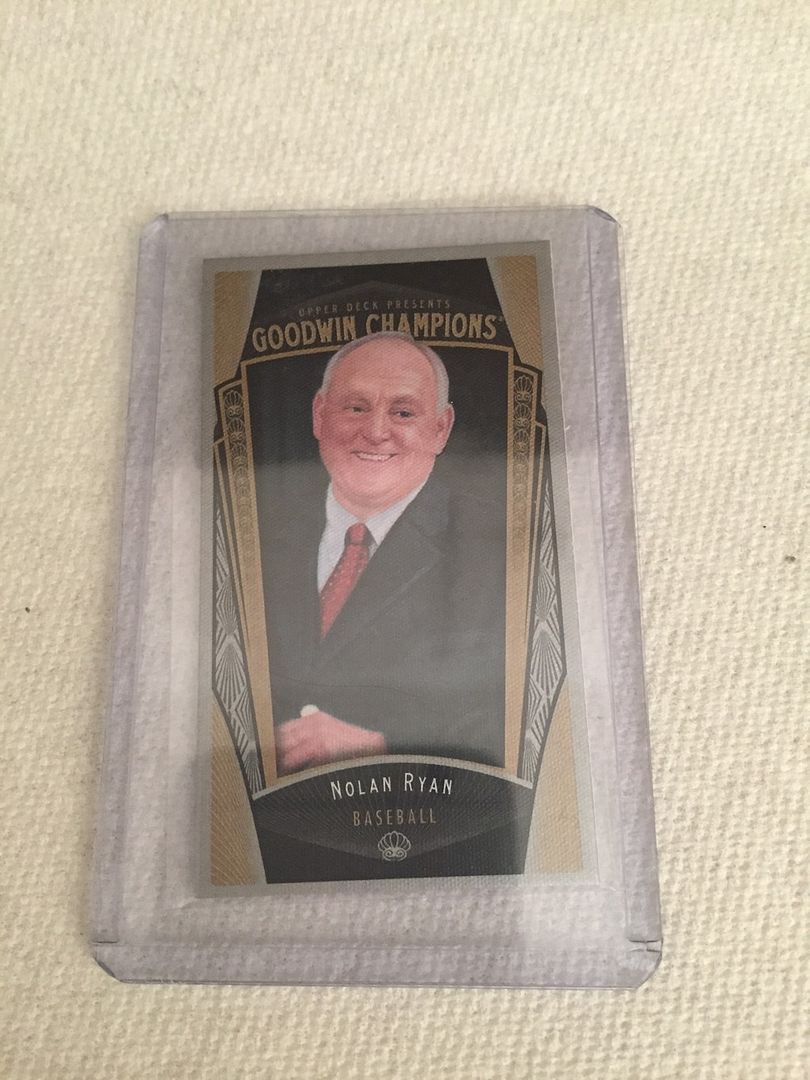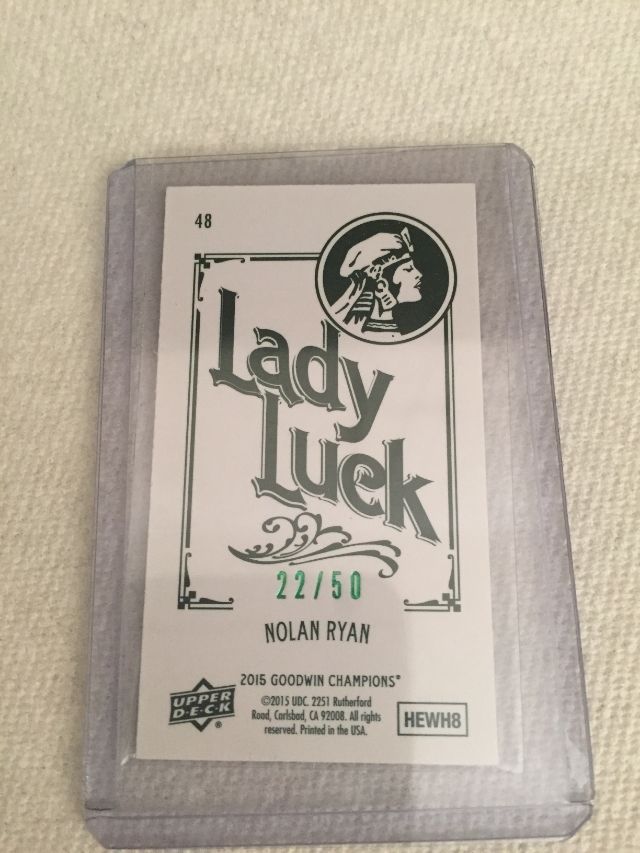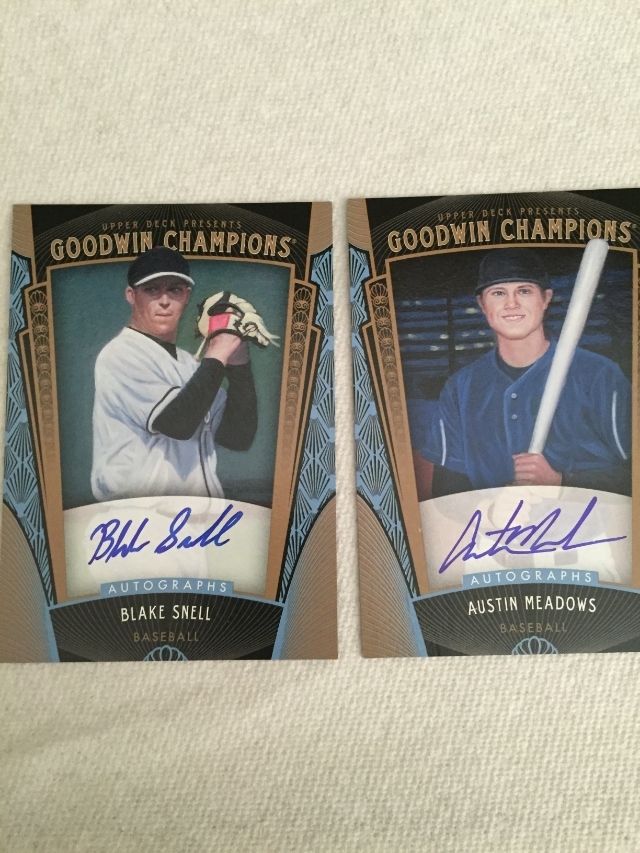 I think these are "canvas" minis: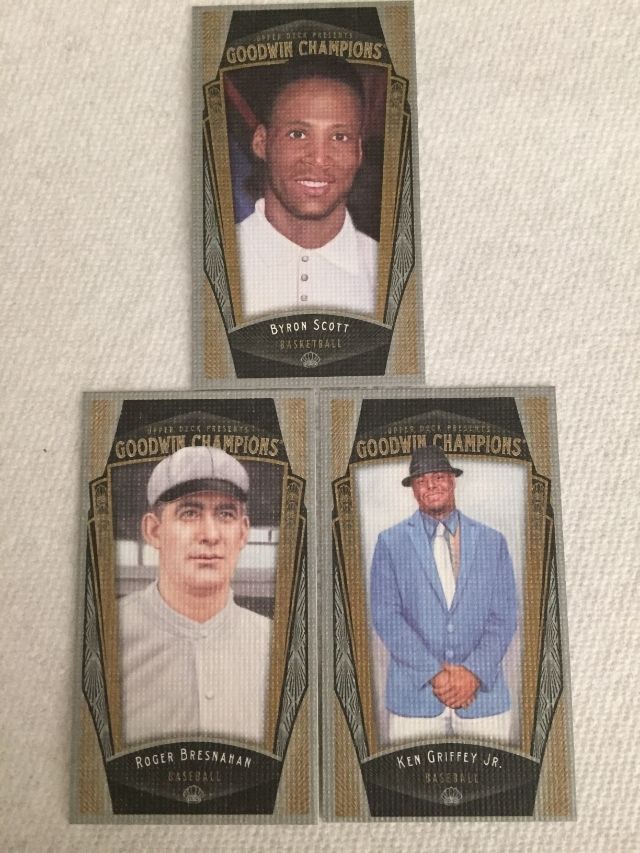 So nice I got him twice: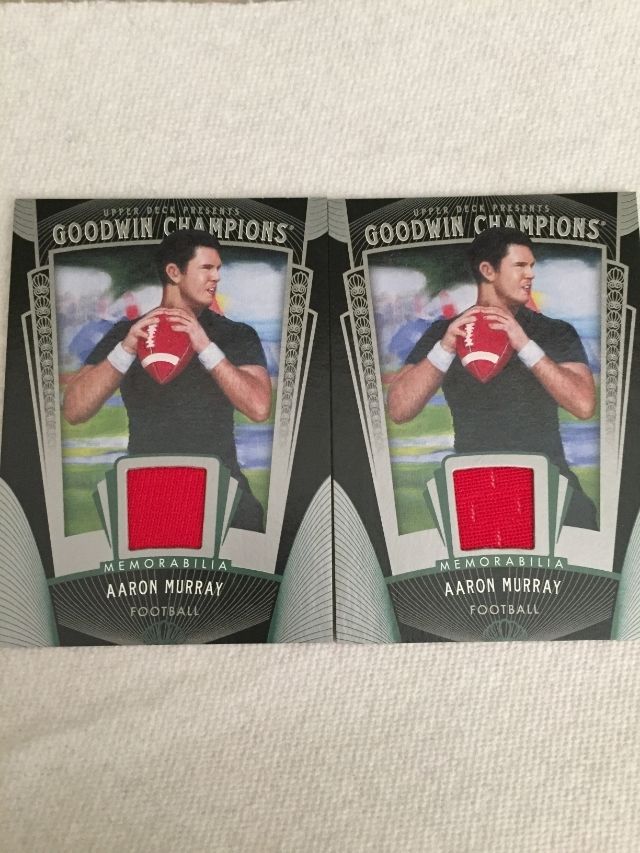 Everything is FT, and I'll be adding more to my org over the weekend. Please send me an offer if you're interested in anything or need some set help!