Going to consolidate into one thread my pictures of what's available. Figured I would put some of my needs up here, as well as some pics of some random cards for trade. I went with a mix of new and old stars and rookies here when I took these. I'm looking for small or big trades. My main goal right now is Kris Bryant colors and variations from 2014 Bowman and 2015 Bowman products. If you have any of these please let me know, I will usually trade above BV for some of them depending on what you want. Also would dig into my Trout and Abreu stash of higher end cards for the right rare Bryant as well! So if you have any Bryant colors give me a look, and of course if you don't see anything you want, just shoot me a message, I may have something stashed away for a fancy card haha.
I also am pursuing prospects, autos, variations and colors - especially low numbered ones of the following guys:
Joc Pederson
Carlos Correa
Yo Tomas
Runsey Castillo
Jorge Soler
Jimmy Paredes
Jose Altuve
Paul Goldschmidt
Dee Gordon
Mark Appel
Kyle Schwarber
Byron Buxton
Wouldn't mind getting a few vintage rookie cards, even in rough shape: Nolan Ryan, Johnny Bench, Rod Carew, Yaz, Tom Seaver, etc.
And last but not least, trying to get to a Mike Trout 2011 Update Red Target Border rookie, as well as the Black Update rookie. These I will go above BV as well as open up some PC items!
So, here are some cards for trade, first of all, these Bryants are available and can package up (above BV for other Bryants I need):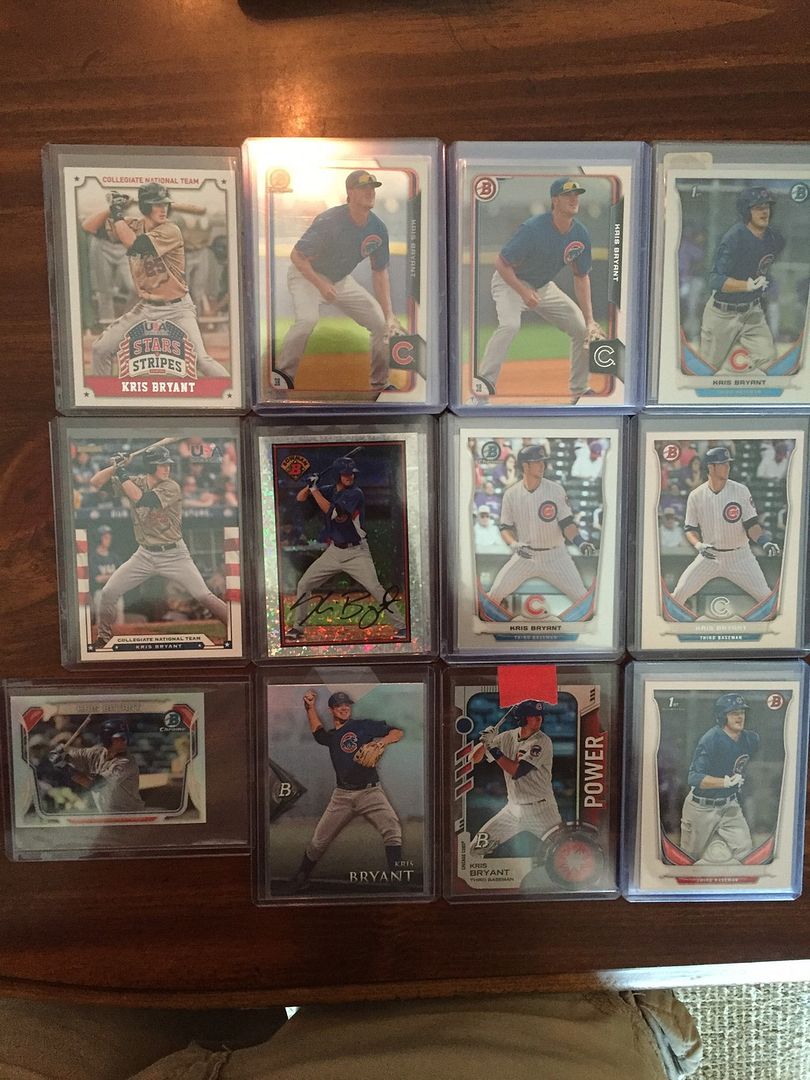 Some "new vintage" lol.....
Cron is a printing plate. Big Papi is a silver press proof: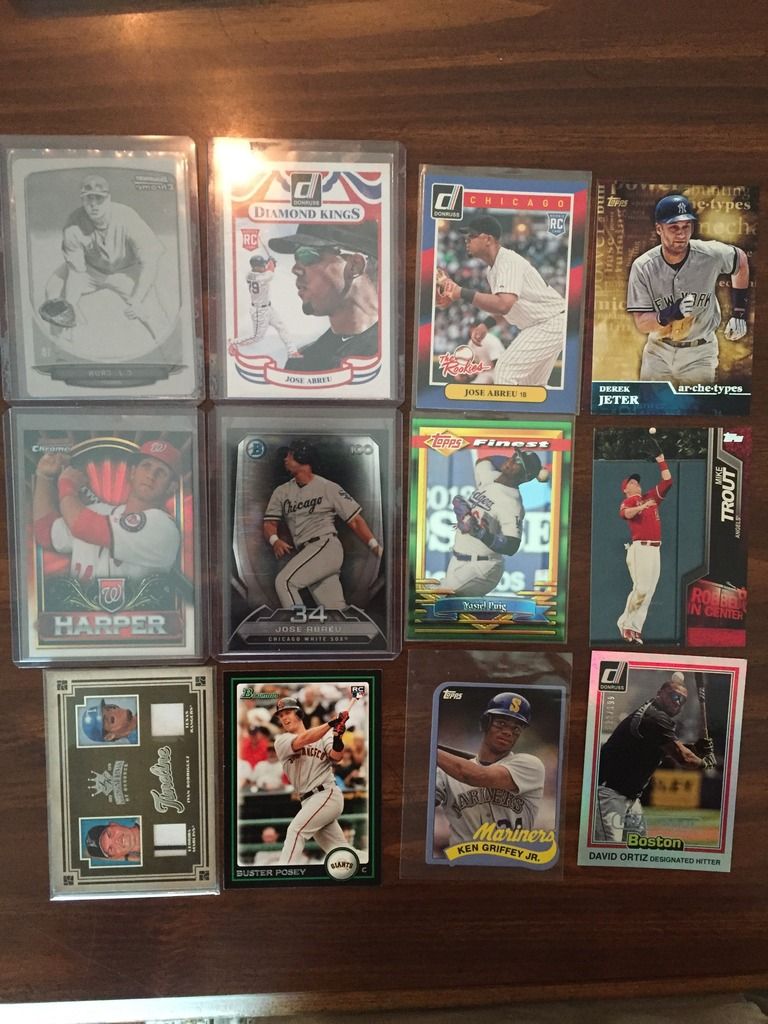 Ryan is silver sig. Ripken is GOLD sig, Heyward is pie in face SP: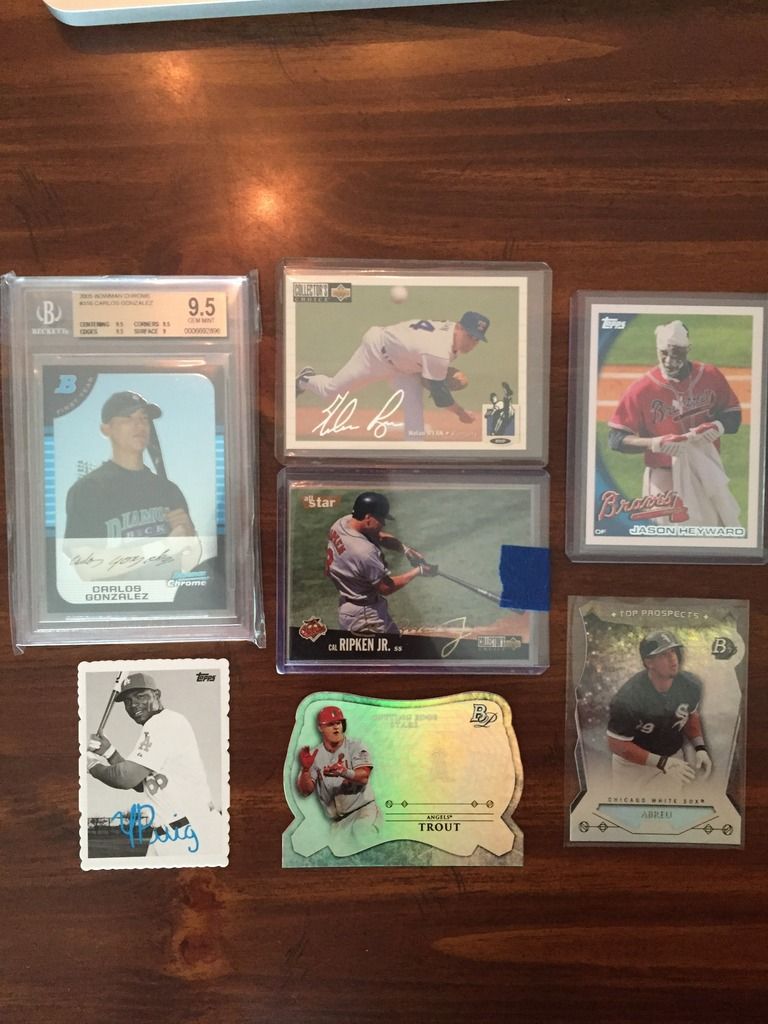 Mateo gold is /99, orange wave, hu is gold /99, featherston and longhi are purple /250:
---
Here are some more i just pulled and added to the org!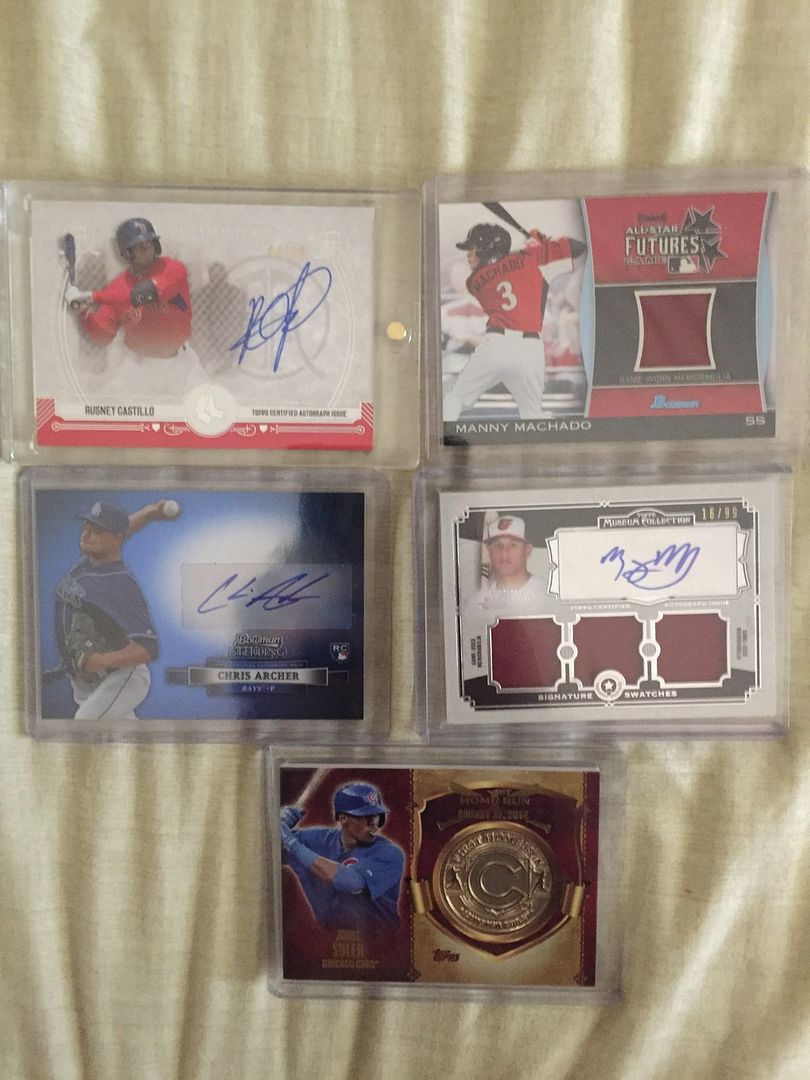 Harper is a blue tint. Abreu donruss is The National stamped.