5/25 Mail, Local Show …. and second biggest Thomas Addition to date!
Picked this guy up at a local antique store….. hehe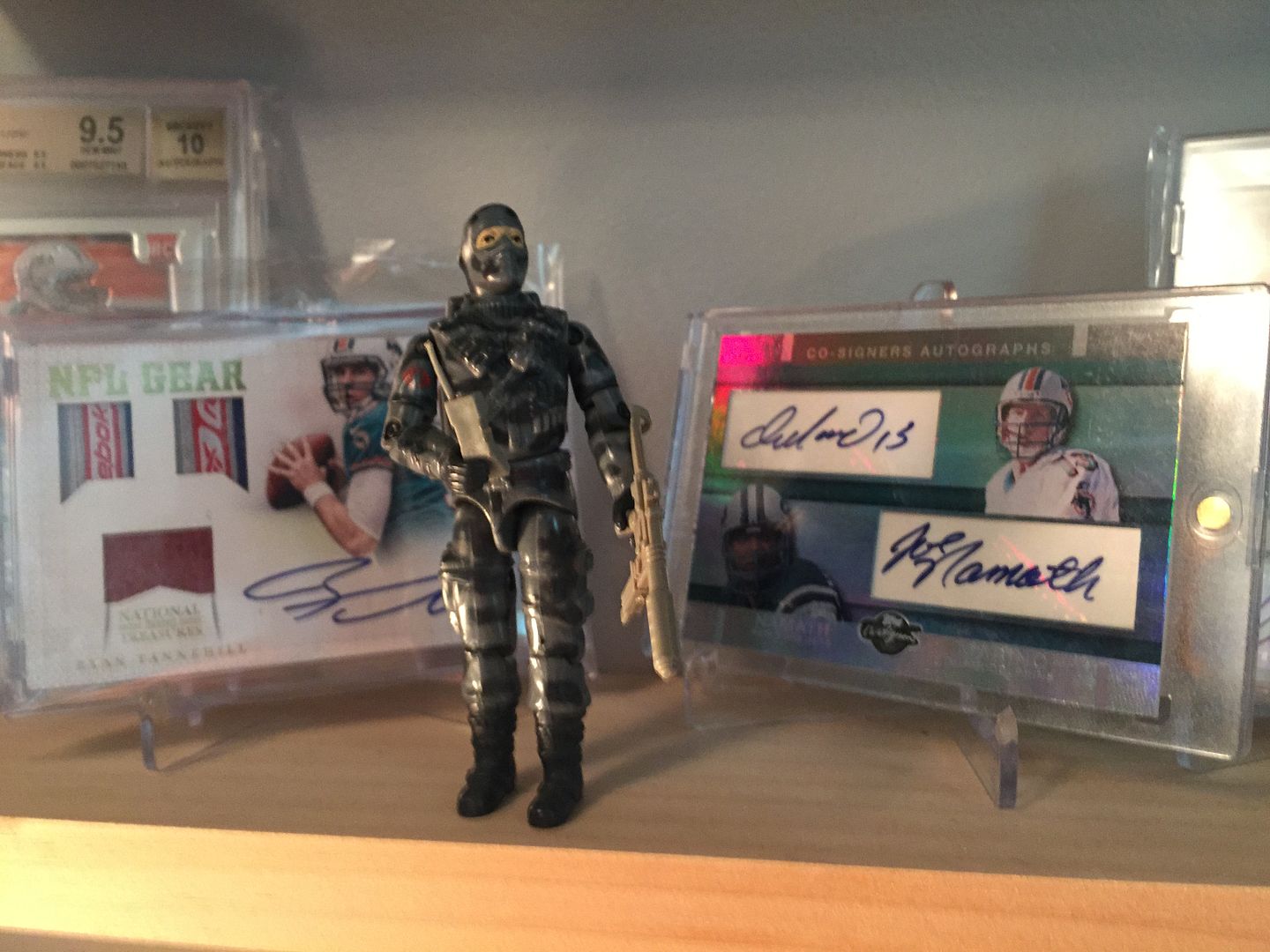 Think this guy will be a beast …. just gotta separate from all the other Colts Wr's …. that and I liked the inscription …..
/200 One of my favorites to watch when I was younger
Don't know if these are real …. LCS owner gave em to me for free …. they were in a collection he bought
Madison
Bokamper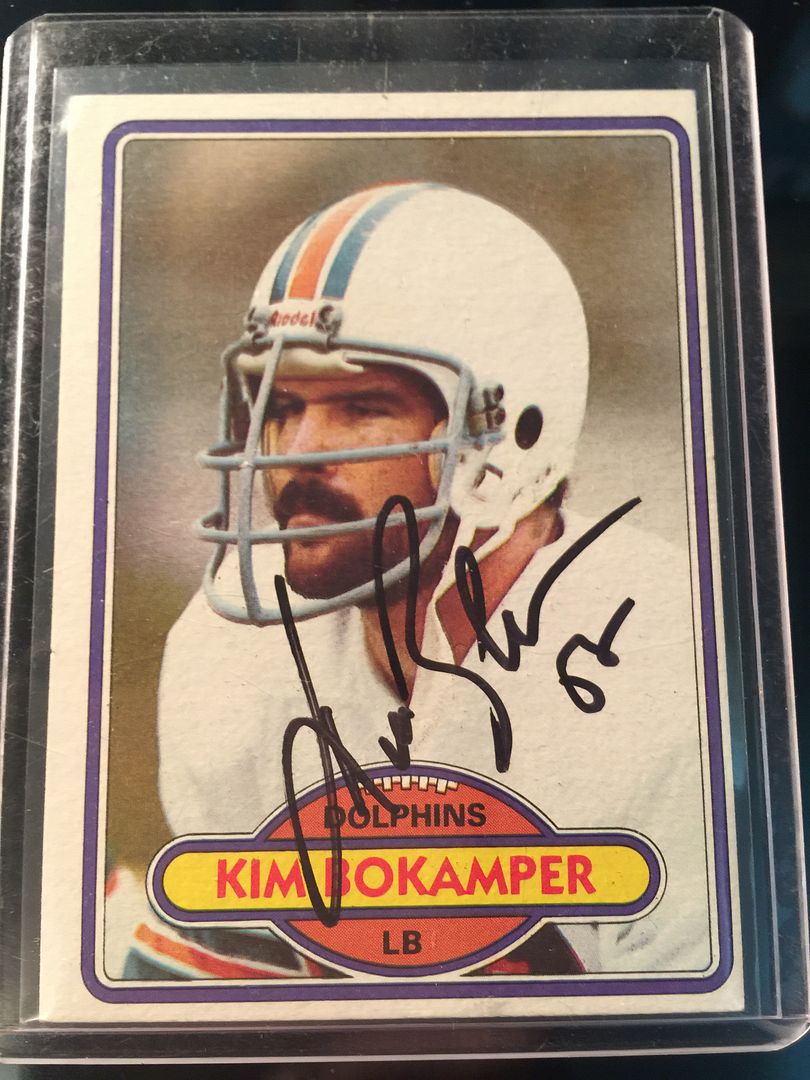 /22 Hartline Cracked ice
24/25 Williams
02/10 Ginn
Landry Glove
/99 Mike G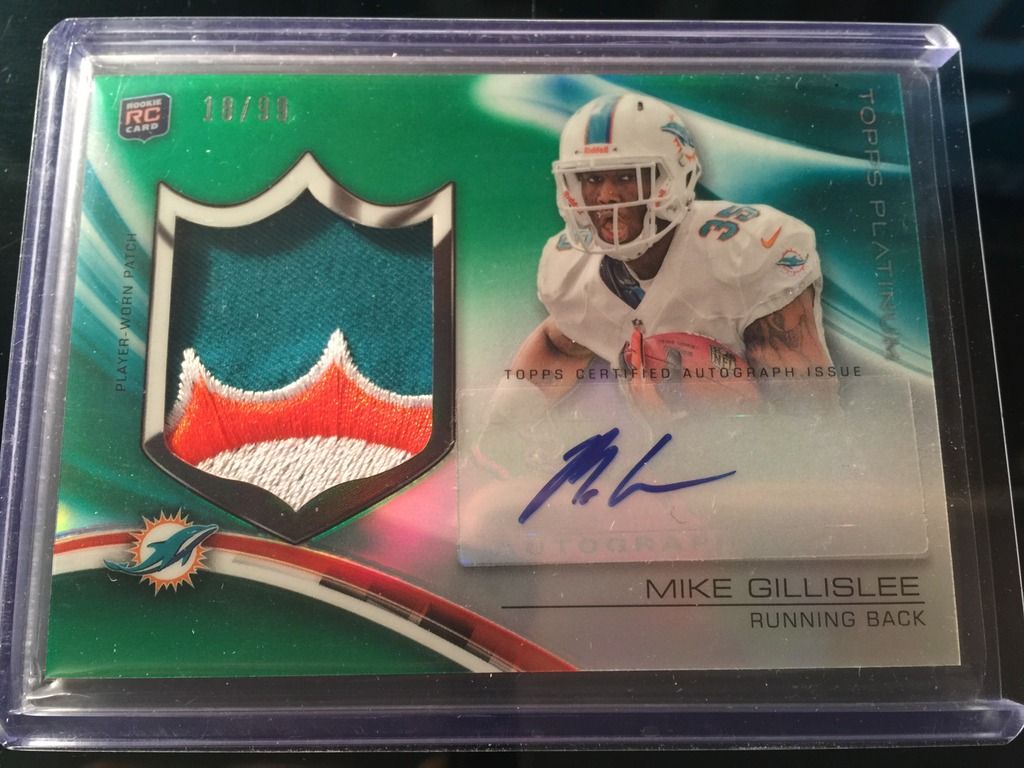 ---
/99 Chrome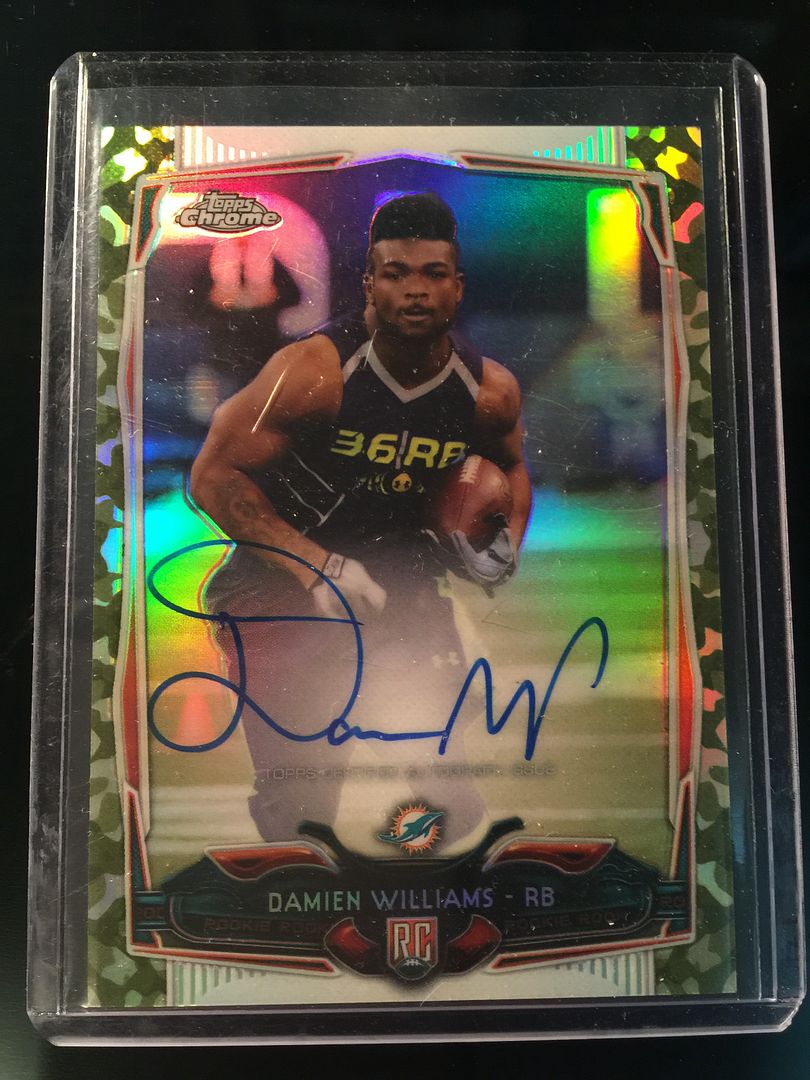 /10 got 3 of these now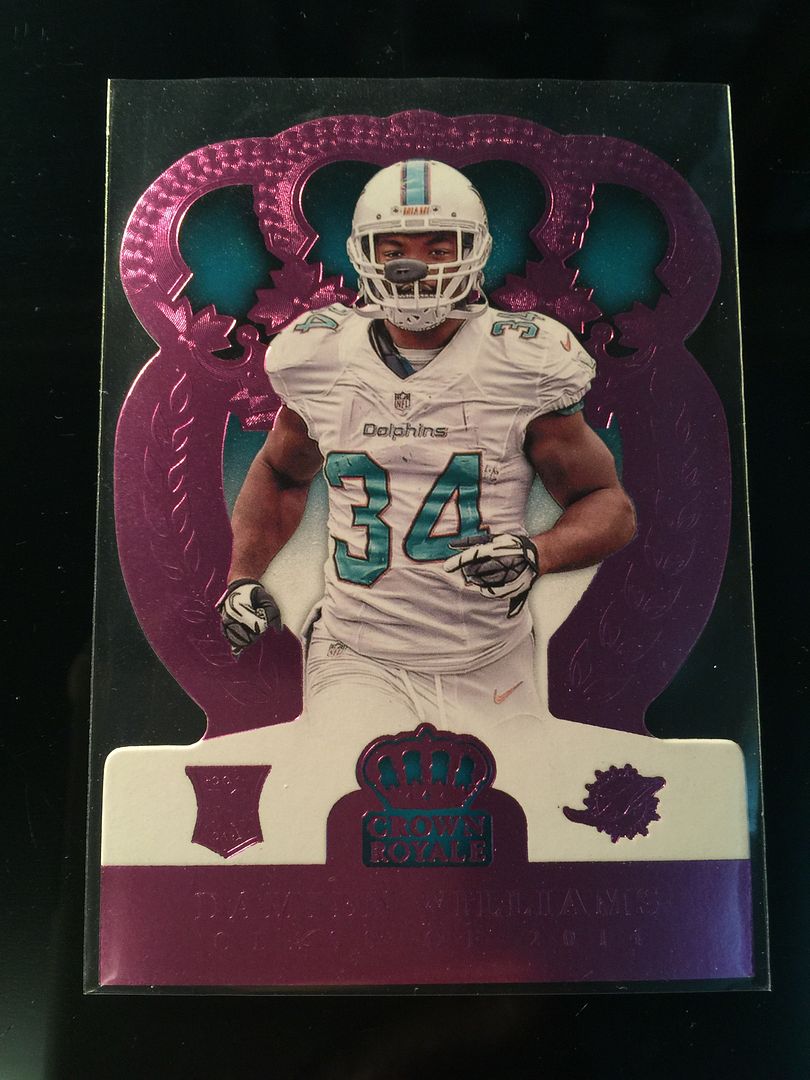 /25 Pink Chrome Mini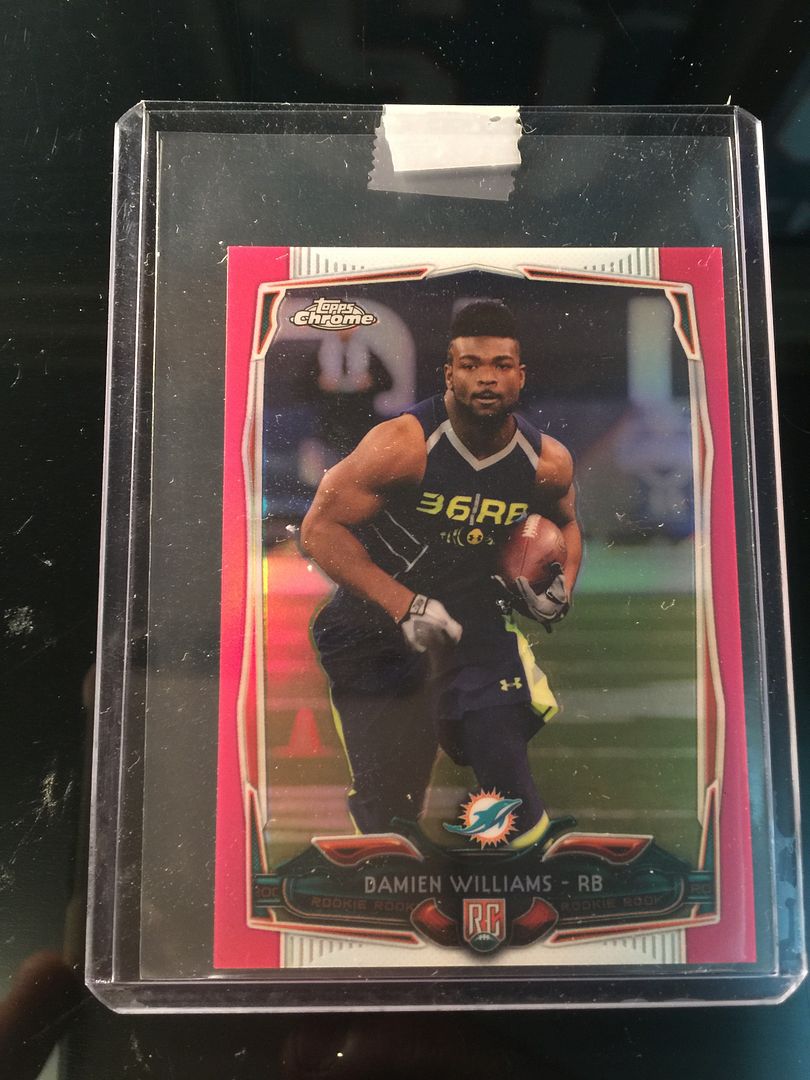 5/5 Nike Logo
Thomas PC
Wasn't lying ….lol had to get a second one of these…. for some reason there is a different panini sticker … otherwise identical in every way…. they probably ran out of one kind of sticker and used another ….. any one have any clue?
8.5 x 11 thomas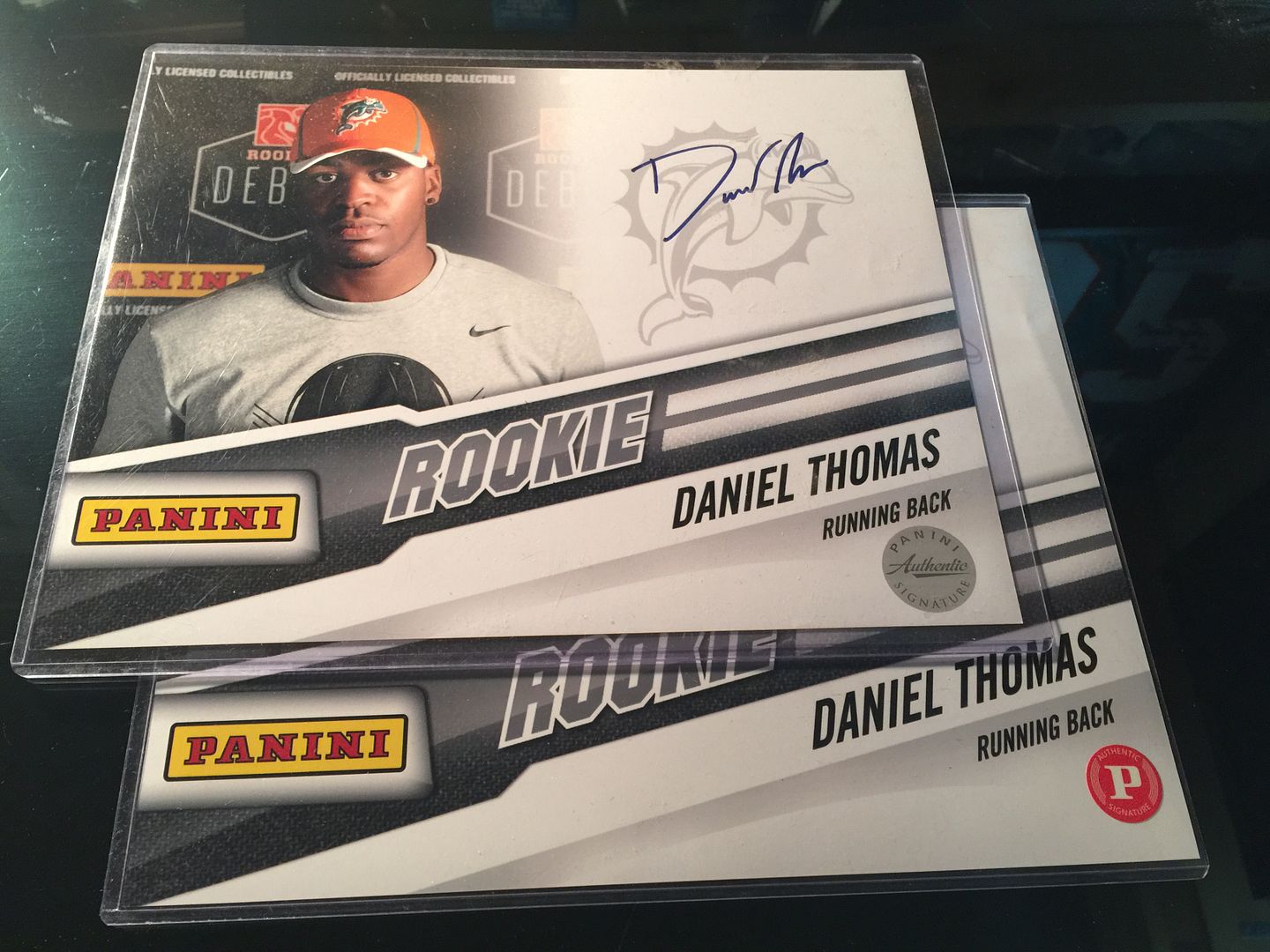 /25
/10
24/25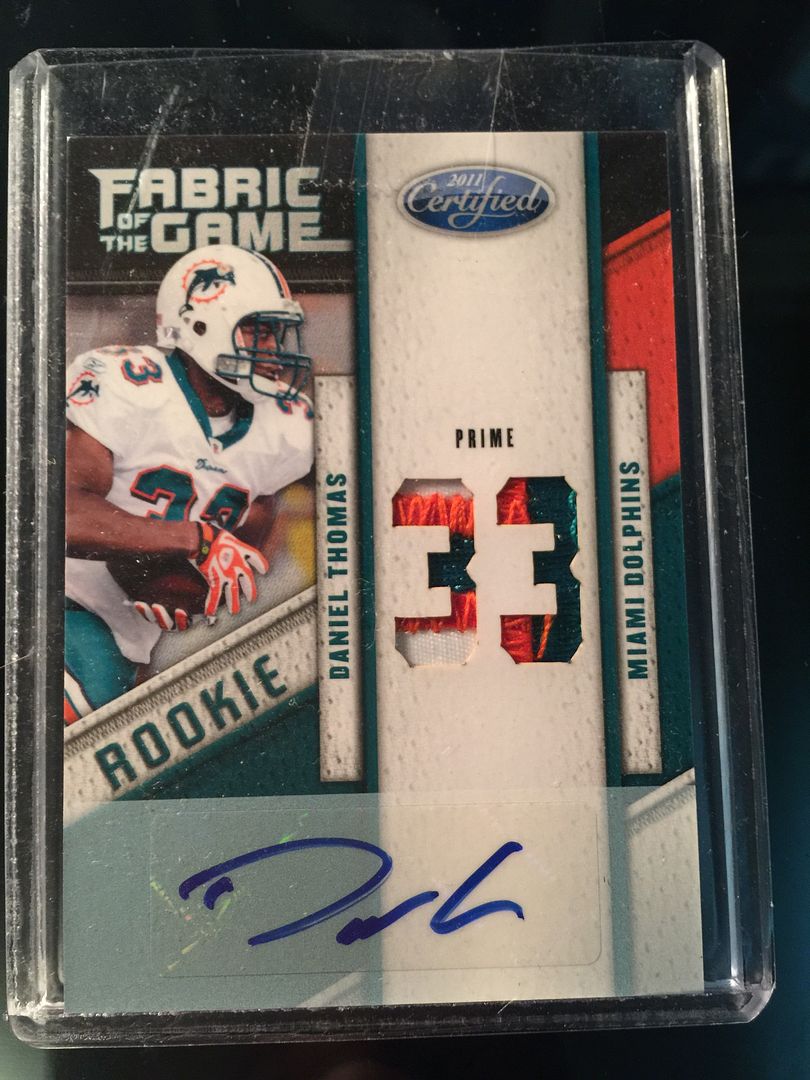 /25 Finest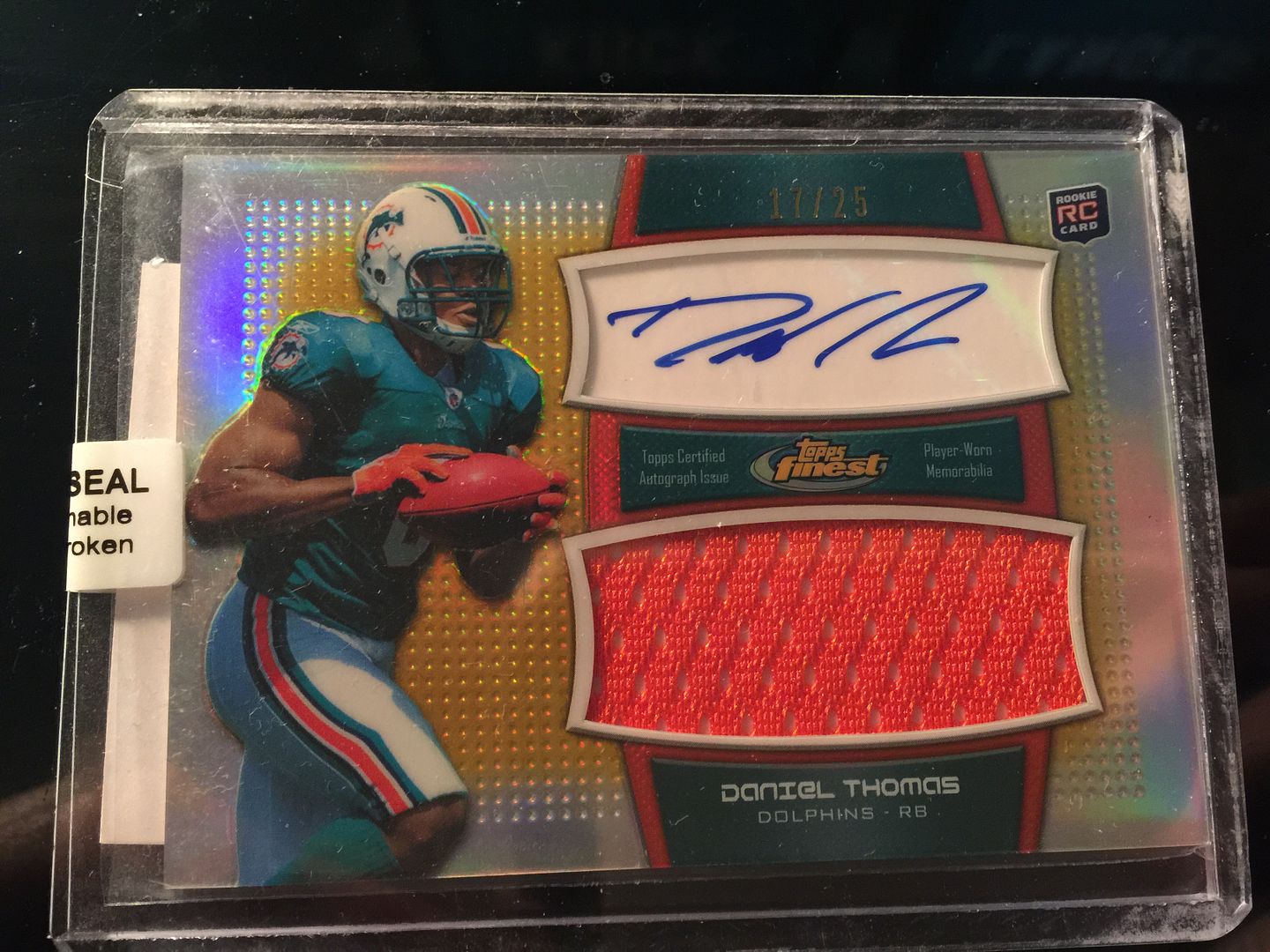 ---
/15
3/5
4/5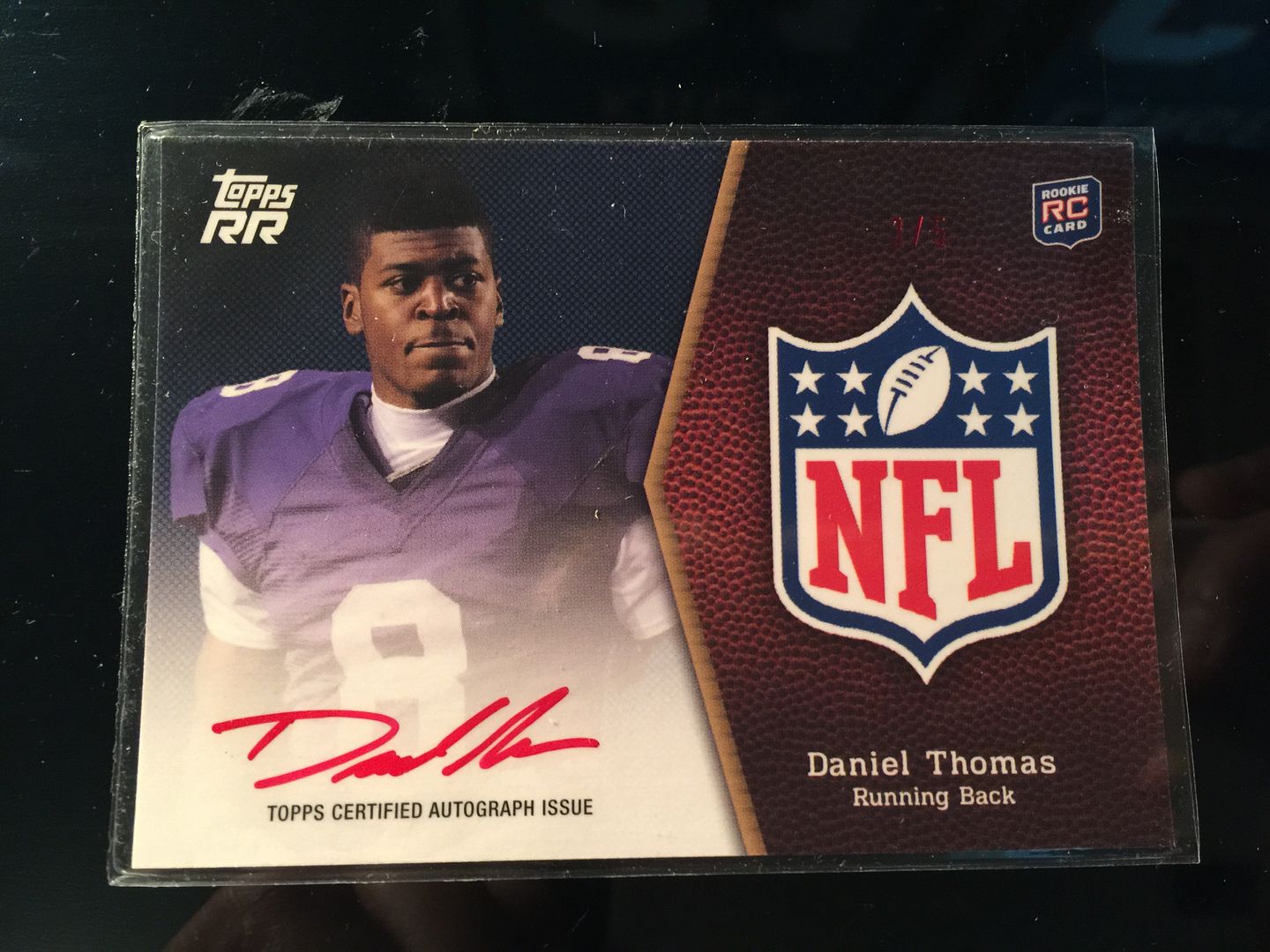 /5 Vernon Crown Non-die cut
And lets welcome a few Players to the team !
Mr Ajayi …. (Steal of the draft!)
SP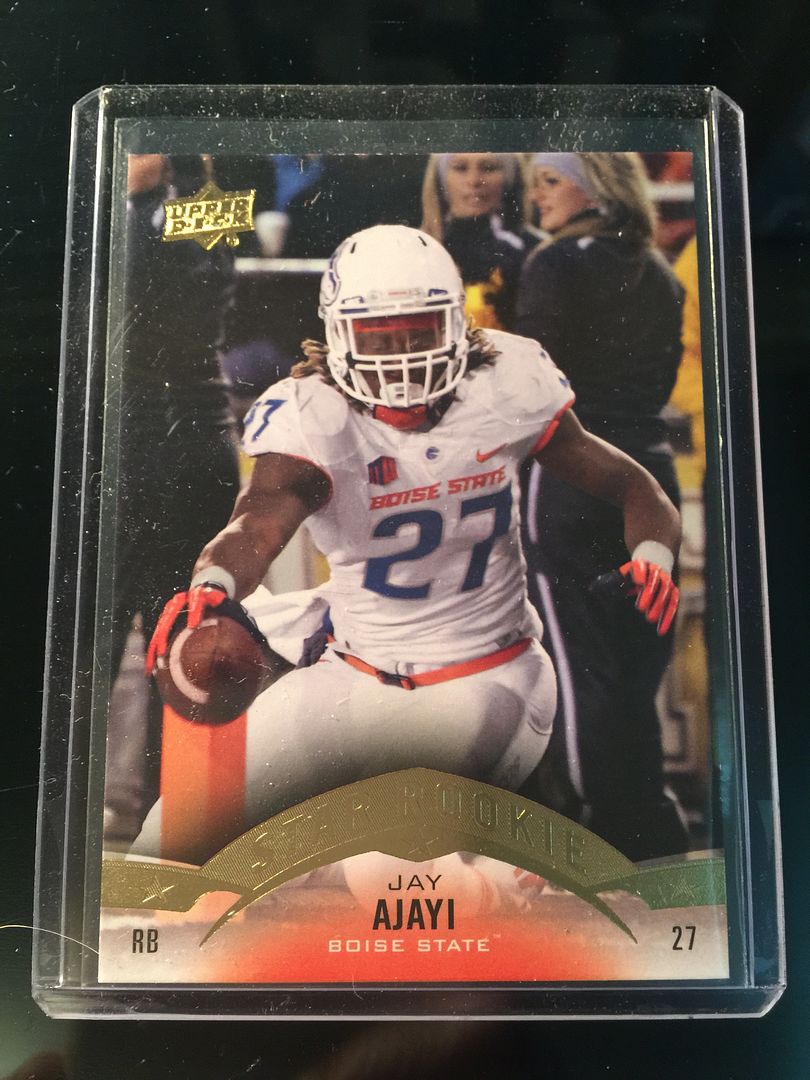 Leaf Metal Draft
07/24 Suh Elte Die Cut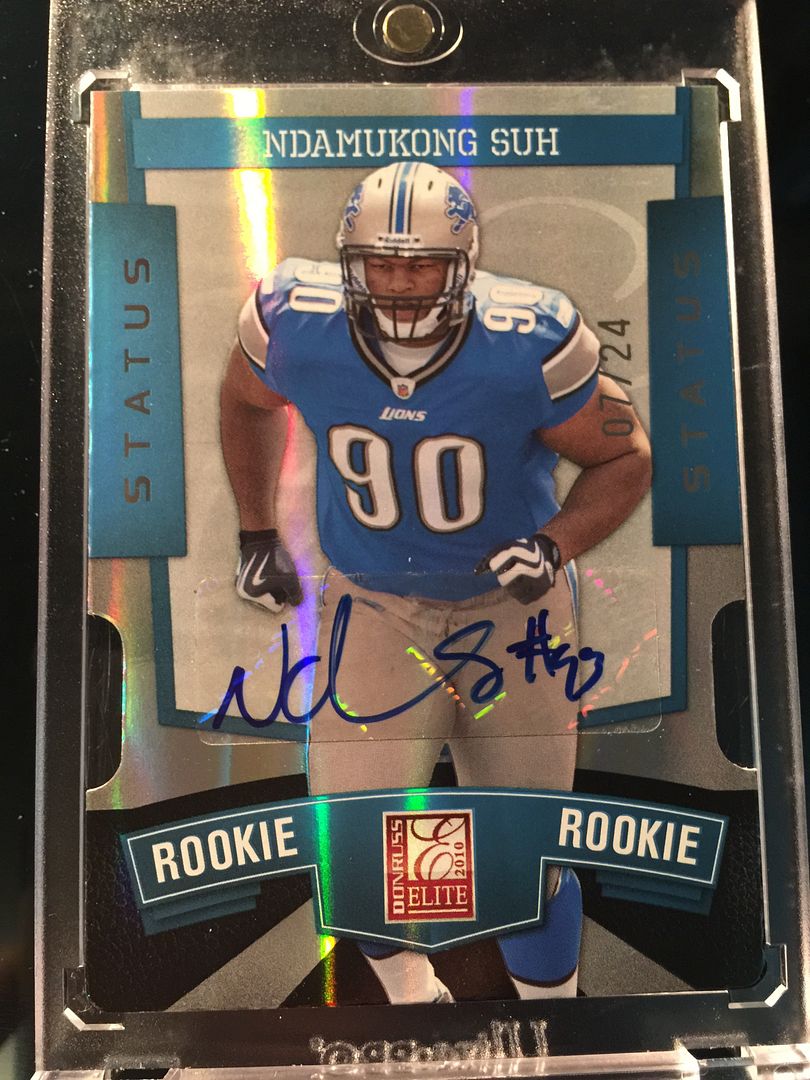 1/1's
1/1 Moreno Magenta Chrome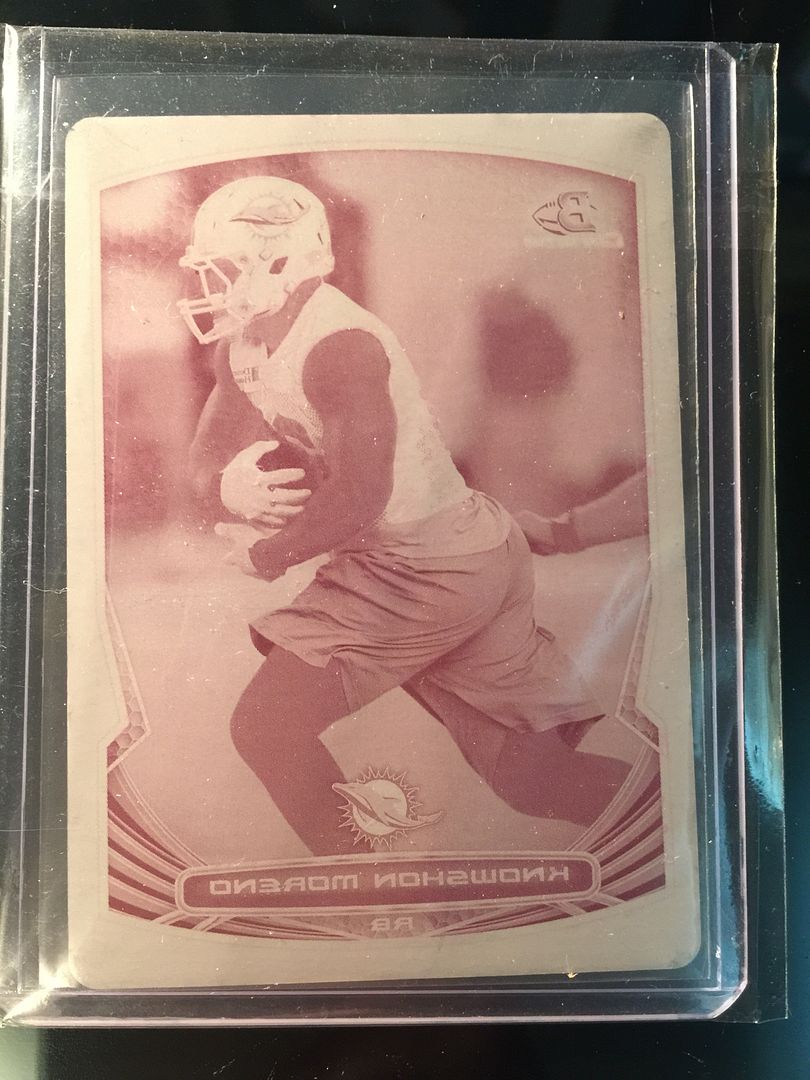 1/1 Williams Chrome Mini Plate
1/1 Vernon Momentum Black Plate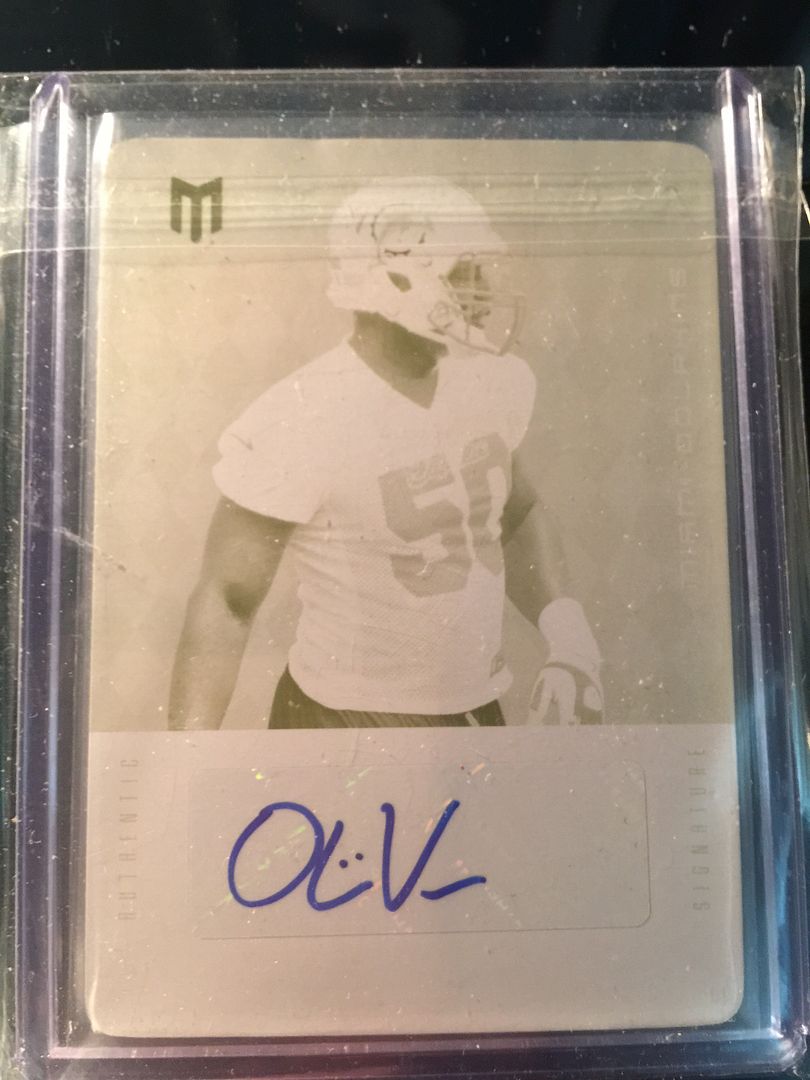 ---
1/1 Jordan White Whale …. grrrr so pissed at this guy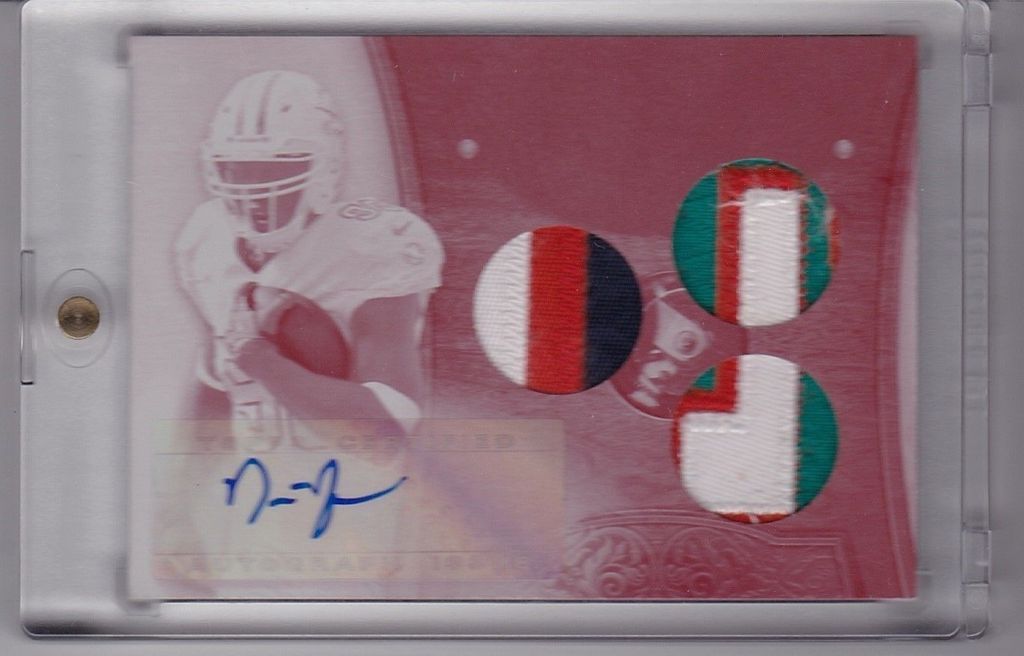 1/1 Sims Limited
1/1 Sims Certified Black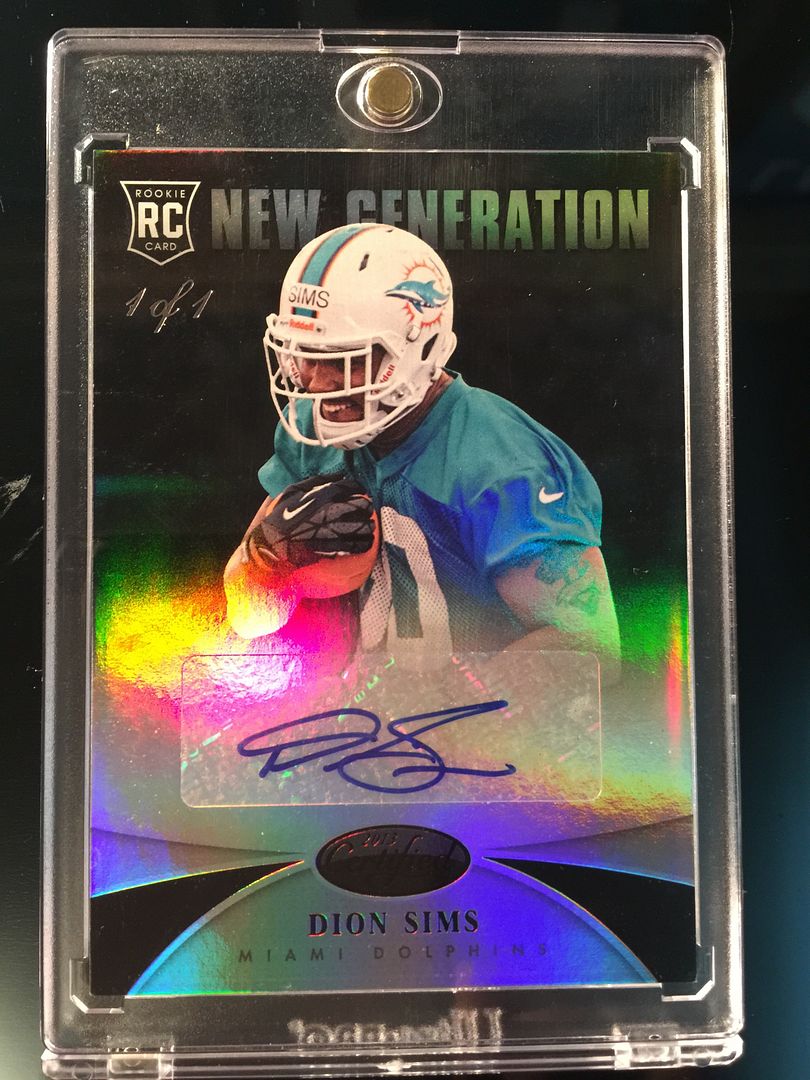 1/1 Brown Limited NFL logo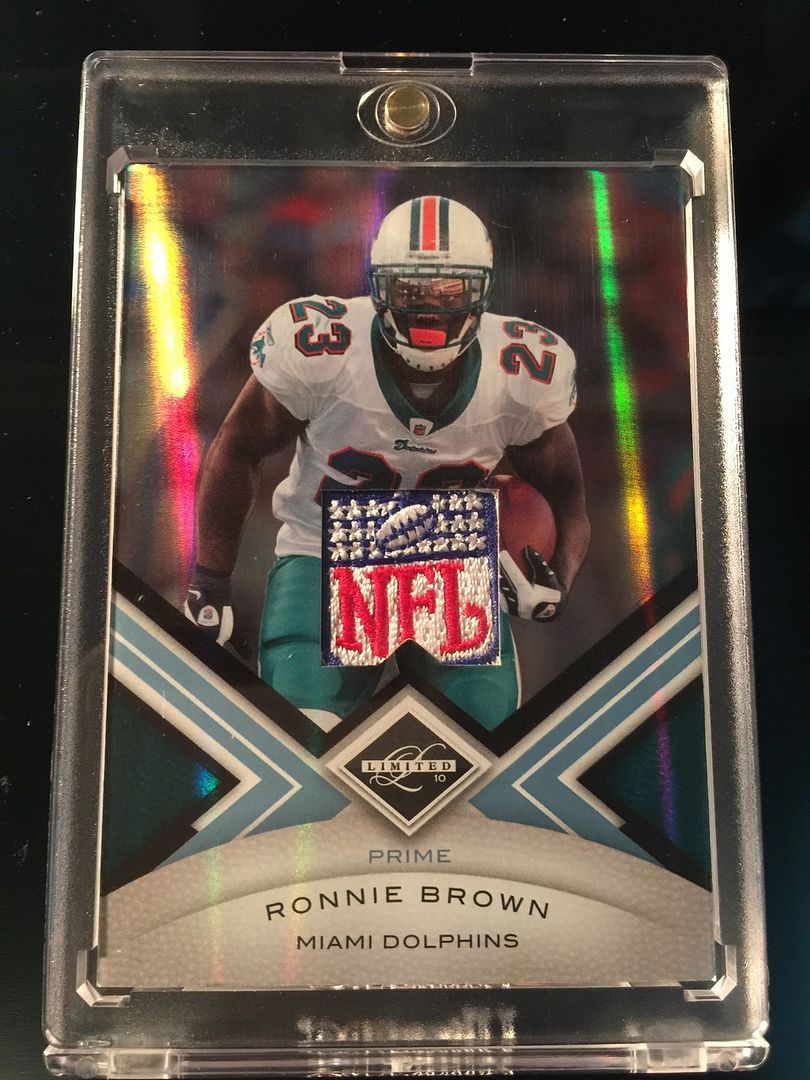 Thanks for looking and Happy Memorial Day!