As several of you know I've taken a shining to Kris Bryant.....
This is disturbing even to myself as I'm a lifelong Brewers fan.... And clearly the rivals of the Brewers are who? The Cubs! Lol.
Anyhow, I'm looking to add to my Bryant collection. I have several stars for trade , odds and ends for set collectors, 2015 singles and SPs...
There are some Bryant's that I need of more rare variations that I will
Open up my PC for and trade dupes of Bryant's I have for as well...
Also looking for a 2011 Mike Trout Topps Update Red Border variation!
So if you have some color variations, something rare, or any of the heritage minor league variations or colors - shoot me an open offer or PM and also mention what you're looking for if my org doesn't show anything you're looking for, as I'll be adding some things over the next couple days that I would move for Bryant's.
Thank you folks ! Let's make a deal!
Here are some of what's up for grabs: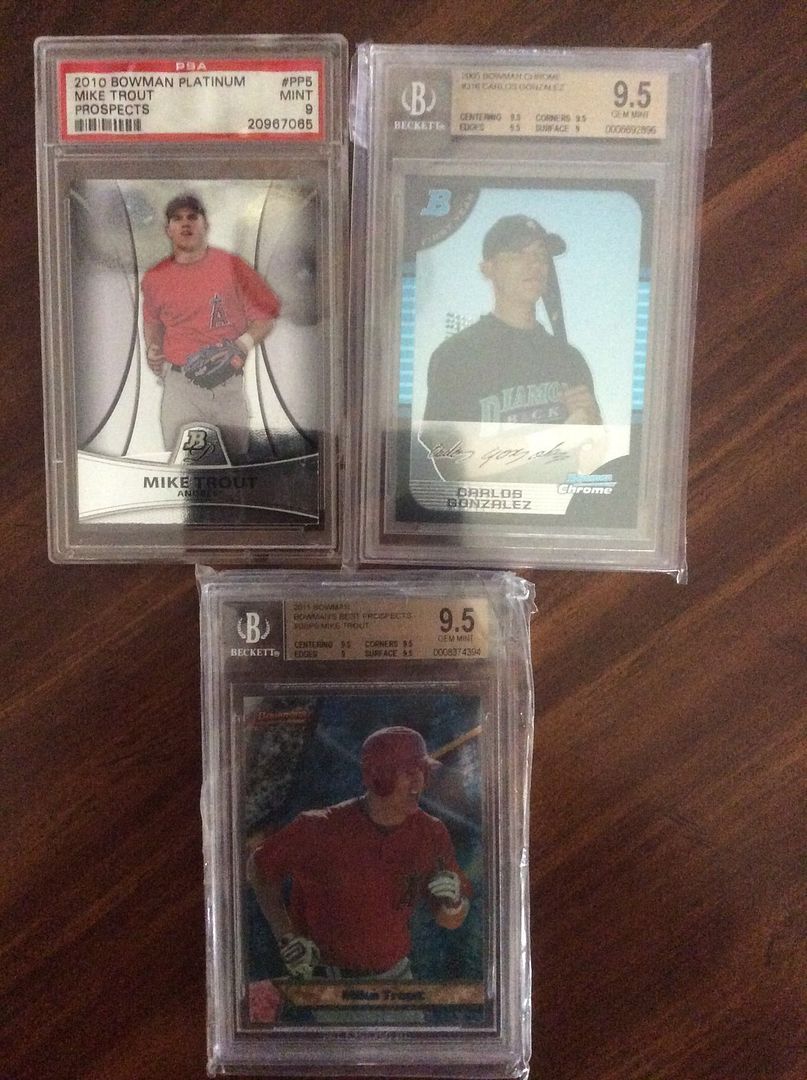 The 3 bowman are green refractors :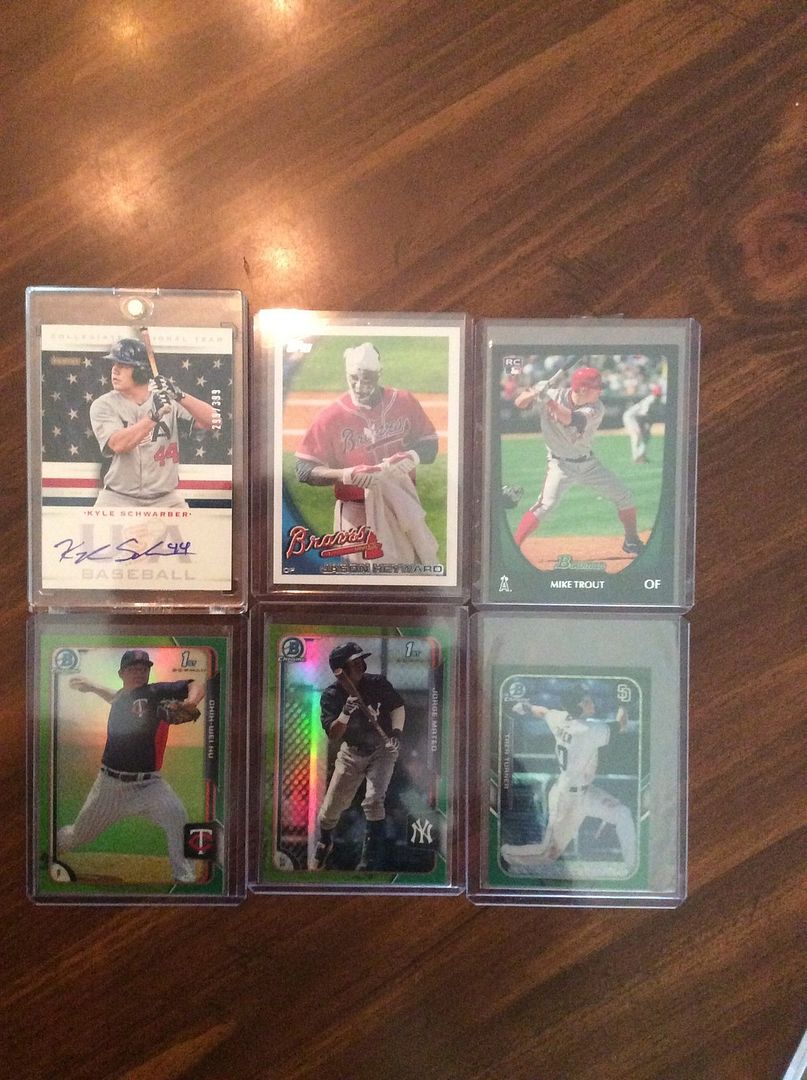 How about some vintage RC's?: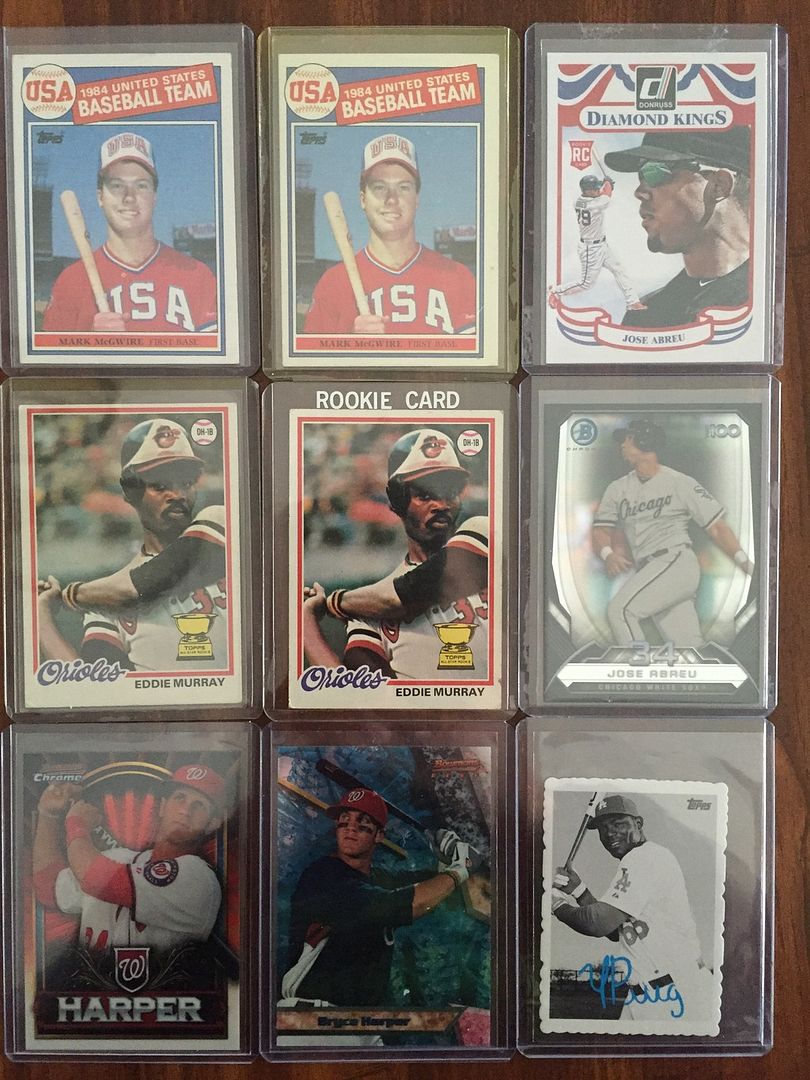 Or a couple more Bowman green refractor mini farm's finest /99 and some bowman color: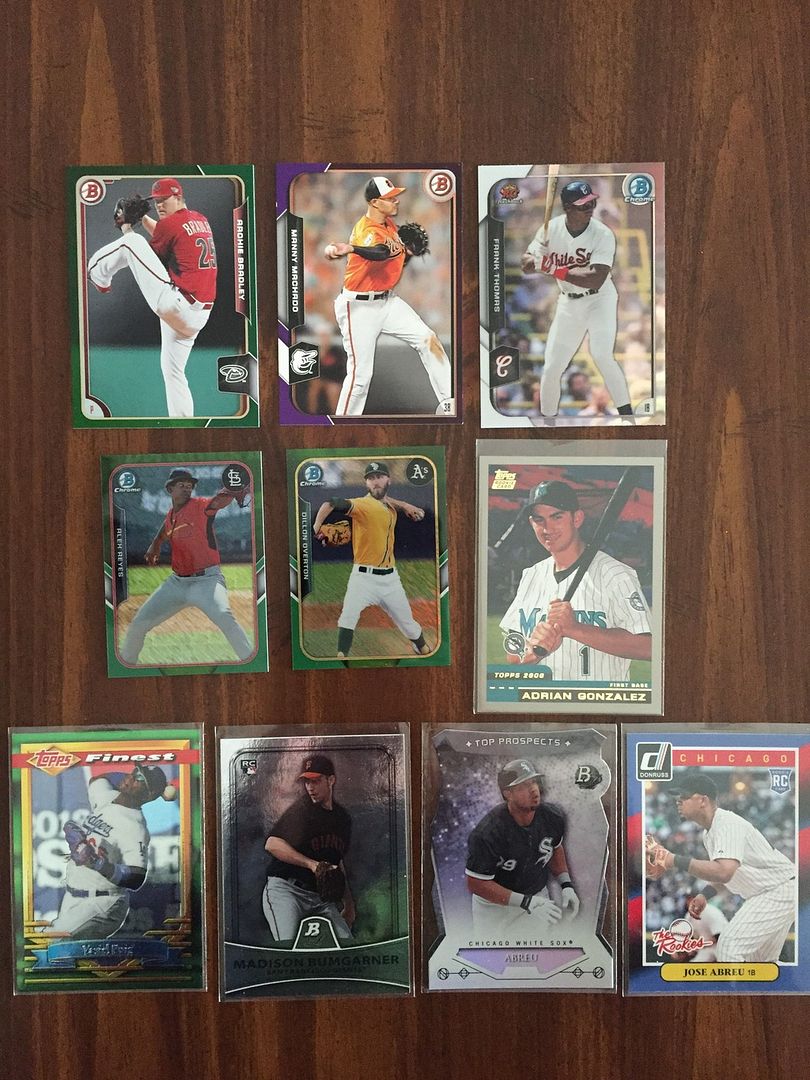 The sterlings are each purple refractors (BHam is purple ref auto!)- Ripken is a gold signature!!:
How about some Orange wave refractors? Some autos? Or Brugman of 50??:
And finally....only for some special Bryant or combo of Bryant's this beauty: (will need to be blown away!)