First I was really happy to add these to my collection:
Wait what?? That's 1990 Pro Set. What is so great about those?? They are still printing them. If you put them in a box together they will multiply. Why are you showing those off?
Let's flip them over and find out: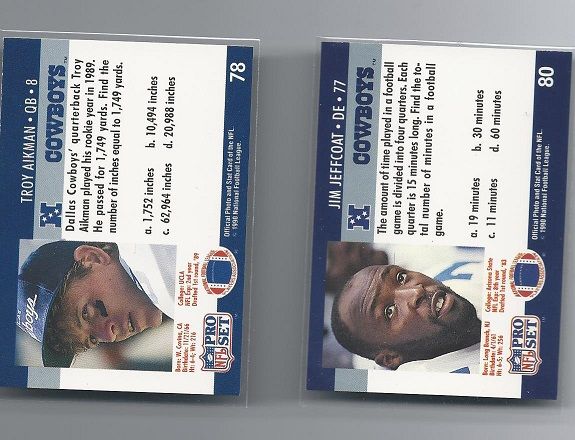 That's right the rare Pro Set fact parallels only issued to schools in Cincinnati. Those were the last two I needed to make the complete team set for the Cowboys. If only they had included Emmitt's rookie in this. Imagine what that would go for?? I believe the Tom Landry in this is rarer than his rookie card from the 50's.
Some other great pickups in the mail to fill some holes:
Finally I picked this Jason Witten Auto 5/6 from my local flea market yesterday. So overall it's been a great two days of collecting.