2015 has been a huge year for me so far. Hard to believe its only Febuary! It all started with this card...
First and foremost as i do in almost all my Thread. Id like to thank the following Collectors for all the trades
(Hofcollector, Matt), (GTBrian23, Brian), (ne12bc12, Rob), (dmbcrush22, Steve), (CrakumsGT, Greg), and my boy (Odyssey, Dan) who is currently down range serving our Country PROUD!
Looking forward to your return bro few more weeks man.
Ive had a few busy weeks between work and being out with the flu i havent posted pics in a while, so these are all from the last few weeks. There are a few other cards that i havent had a chance to take pictures of. Then last night i worked a monster trade with Dan... He was the lucky one to get his hands on the last card in the thread. When all cards in trade are in hand ill post what i received. Its hard to believe i moved the card as quick as i did, but Dan made it well worth my while and i dont see to many other collectors that would of passed up the offer.
Any way here is what i have been up too... If you are interested in any please let me know, but most of these i will have to be blown away to move. Not meaning i wont but none of these came cheap...
This thread has just about ever card i have chased this off season in it. Harper, Abreu, Bryant, Trout, HOF relics etc.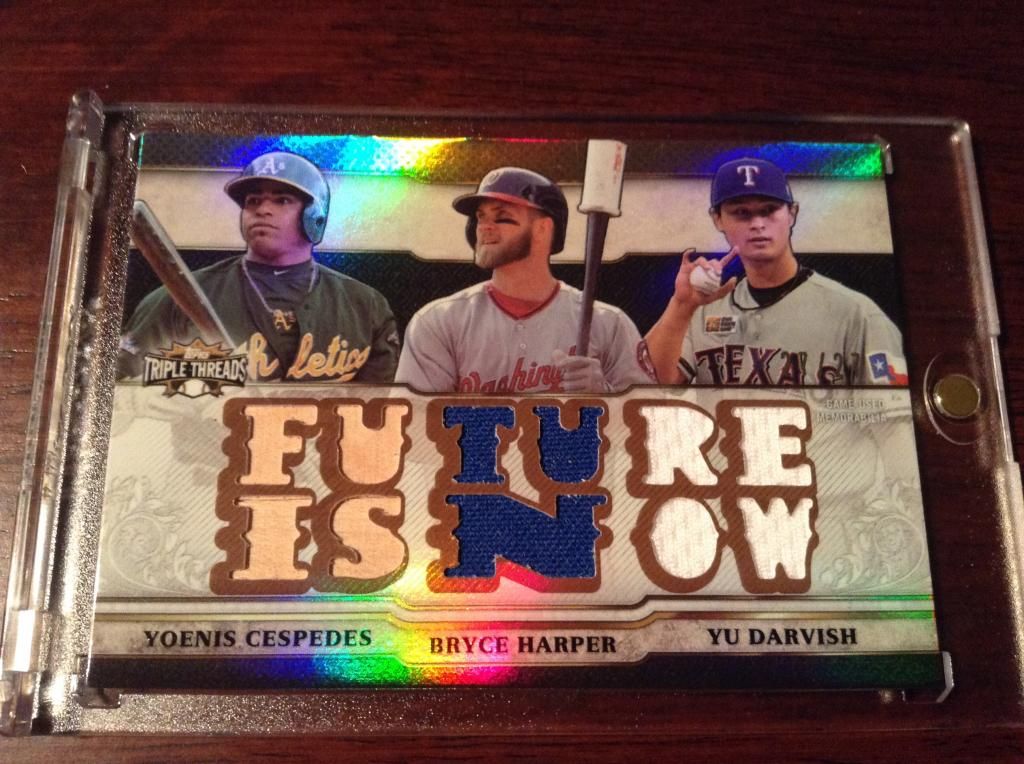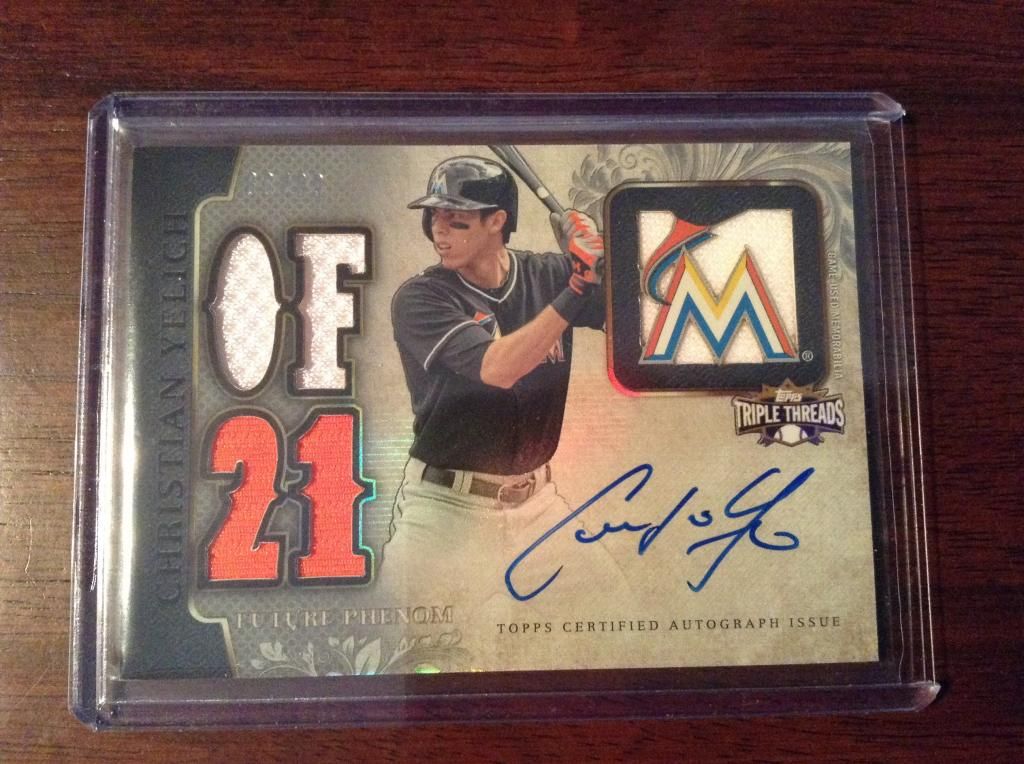 Front of card (Next two pictures are the same card)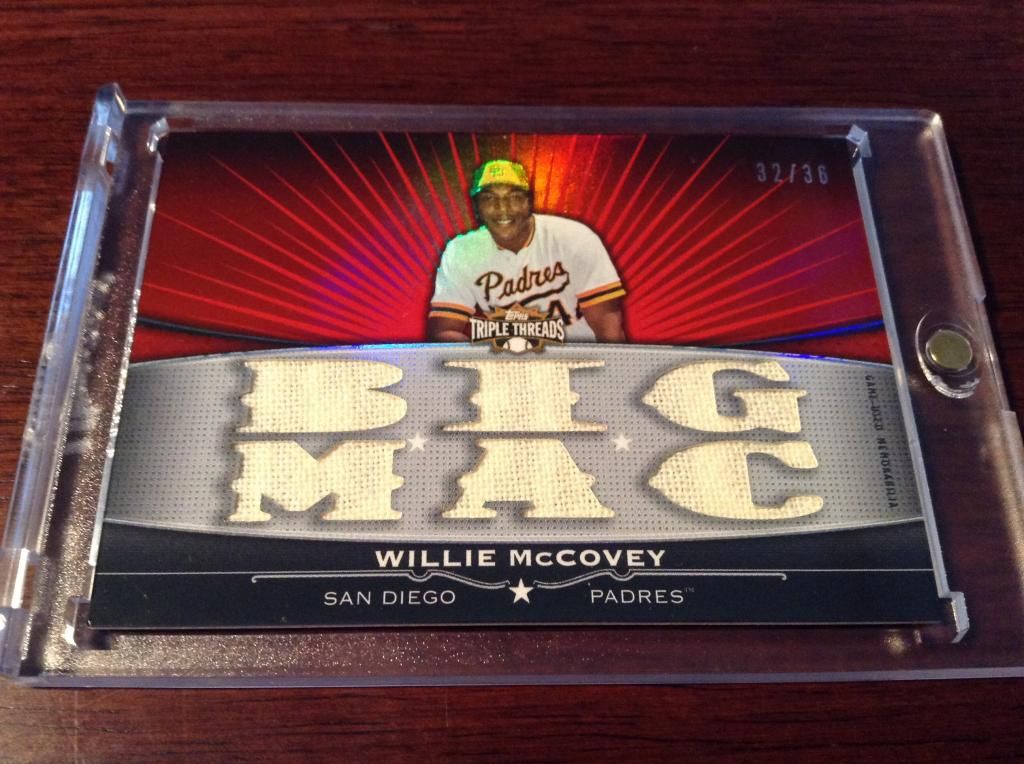 Back of Card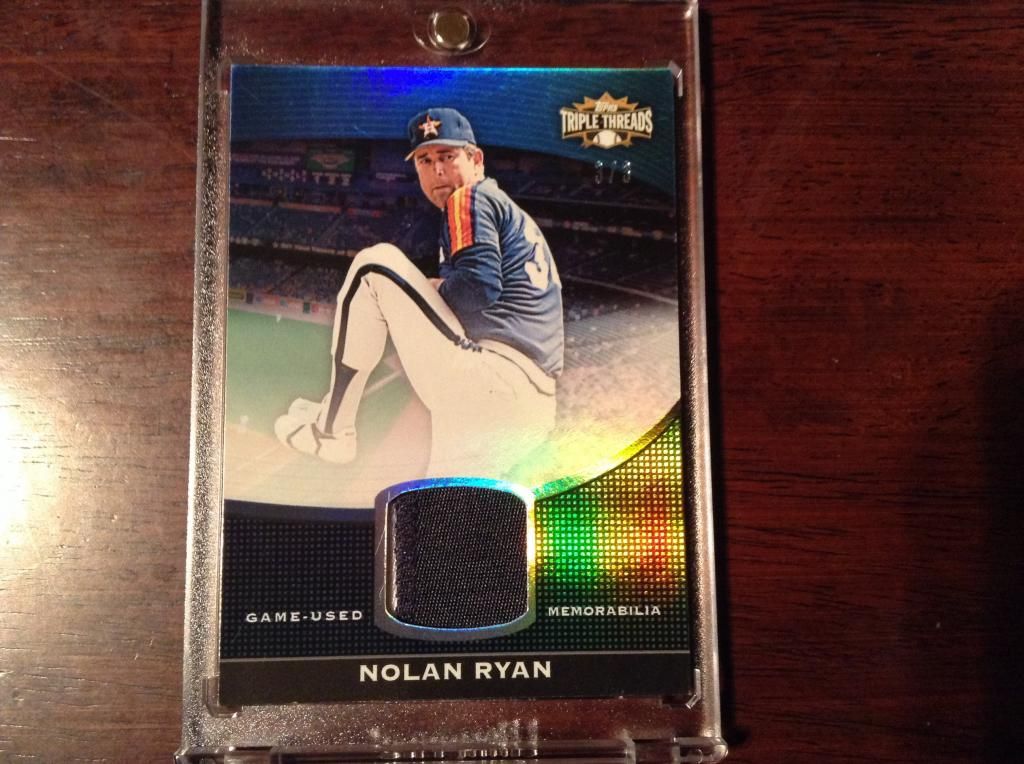 ---
And now the BIG CARDS!!!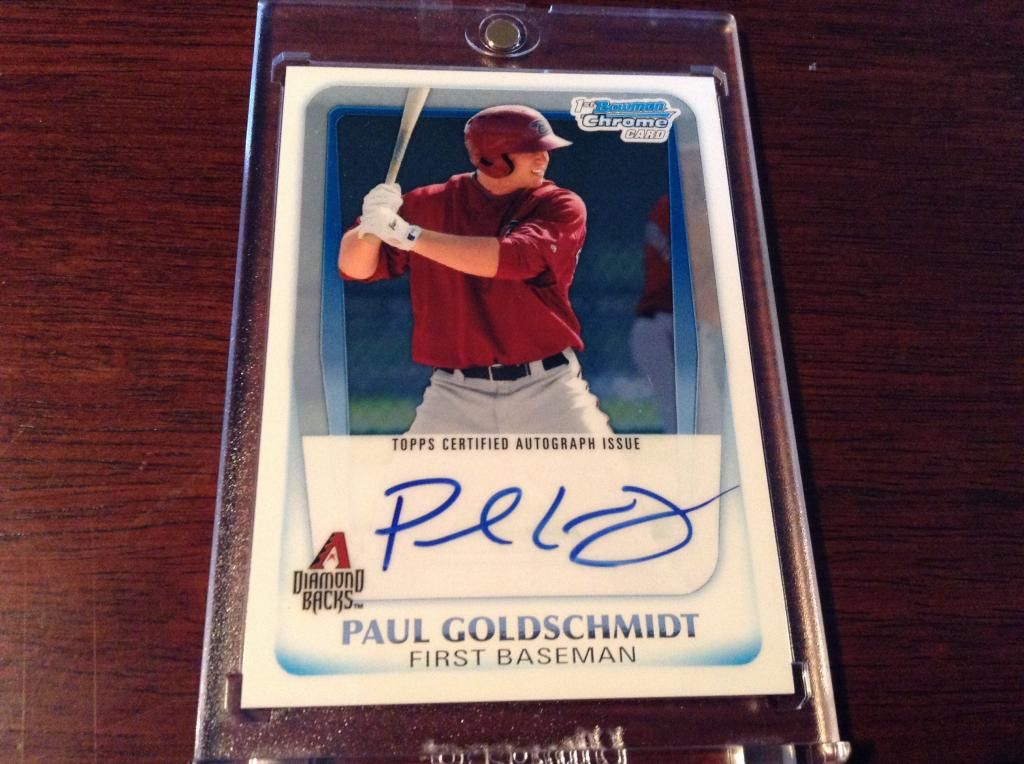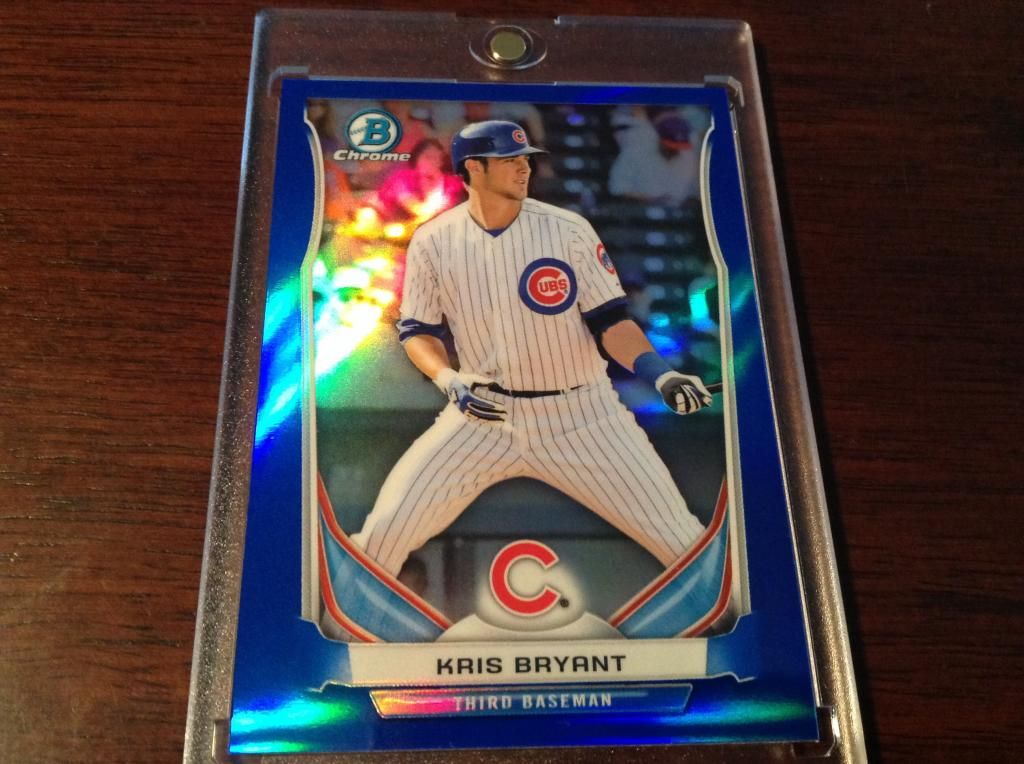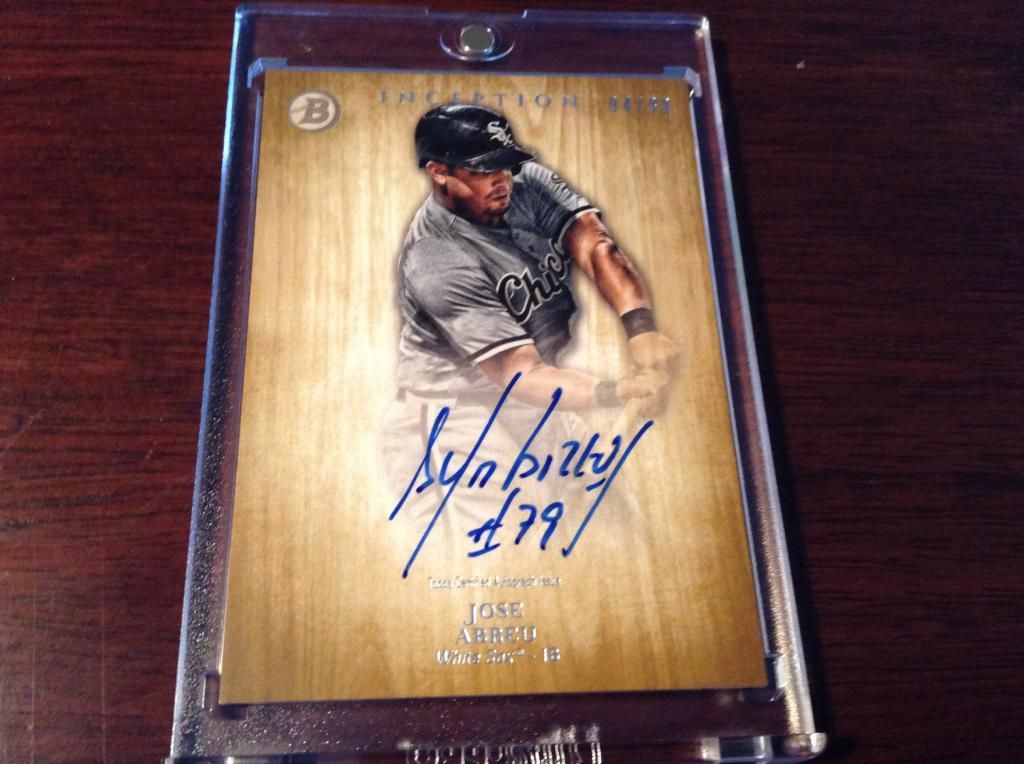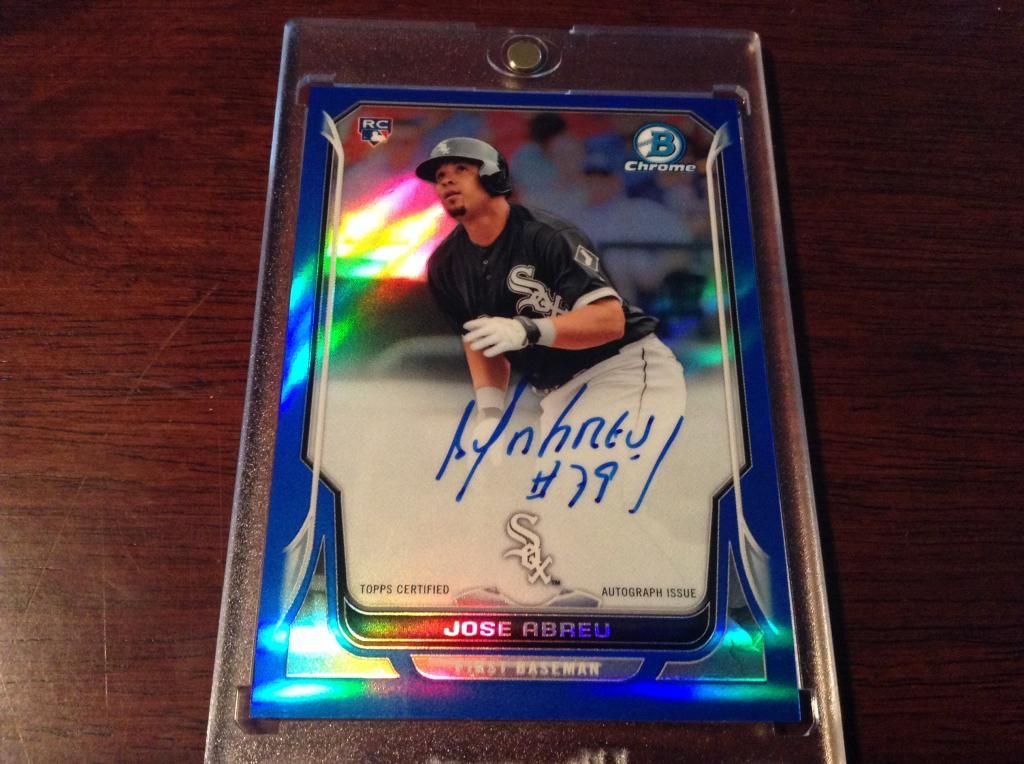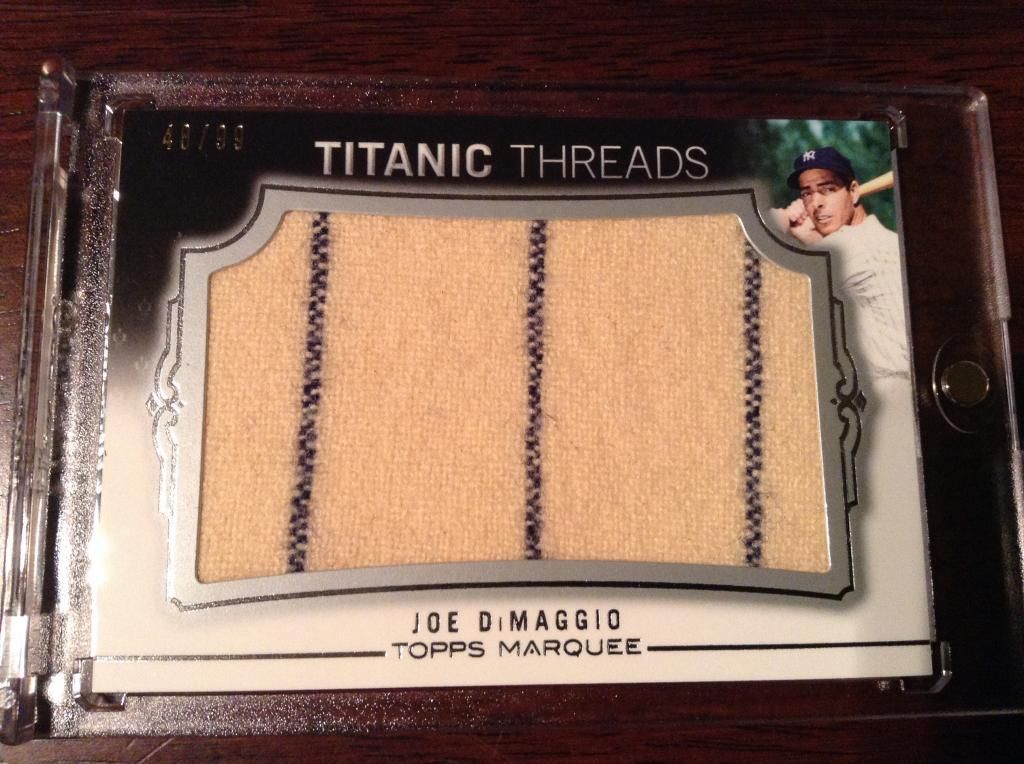 ---
My most wanted card is now checked off my list! Thanks Matt
My biggest pull of my life and it has already exchanged hands. Like I said the offer was way too good to pass up. Sorry to everyone who was interested in the card. Dan came in with an offer that blew me away. HE WASN'T LETTING UP TIL IT WAS HIS!!! Ill post pictures what this card was turned into. Enjoy Dan I want to see it when you have it in hand!!!