I will be putting up 10 Lots total, not all at once though. The first 3(three) now w/prices and the rest every hour or so until done. Most will be cards but anything may pop up. You can buy the lot at any time for $200 but once the last lot is added, there will be a new total. I will add the already discounted prices marked for each lot. It might be like $230, so buying early can save. NOTE: there might be a few FREEBIES included.
1/10,,40 Autos,,No super players but they have to be worth a buck apiece $40...
2/10,,Pete Rose '76 Kelloggs #55,,BVG 8.5. Almost never see these Graded because they are condition sensitive (Cracking) $15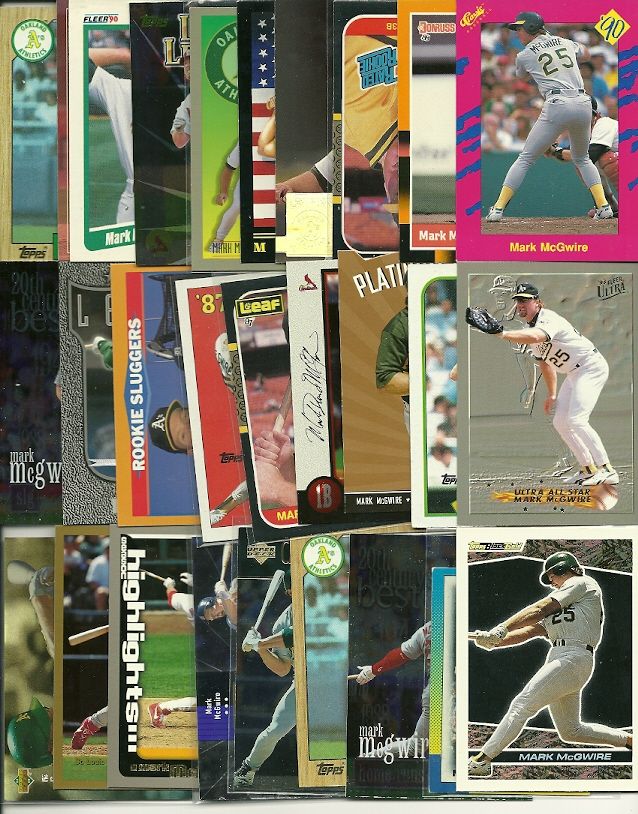 3/10 Mark McGwire,,36 Random cards,,McGwire still holds some value though,,$35 Lot...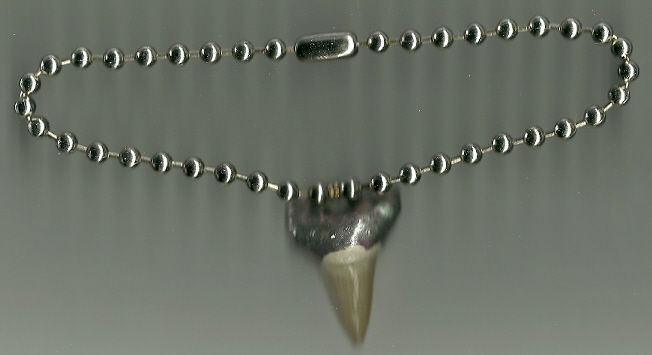 4/10,,Shark Tooth Necklace..!00million year old Fossil Shark Tooth. 16" Stainless Chain (choker Biker style). I make and sell these for $150...Lot price $90.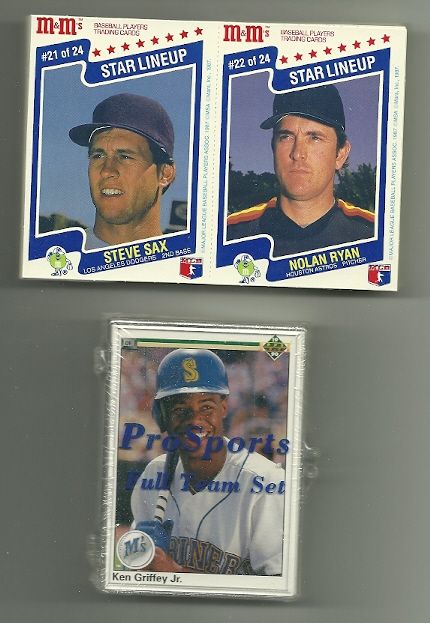 1990 Griffey Team Set "Don't Strike Out with Drugs" (hard set to find) and 1987 m & ms Sar Lineup, 24 Card Set in perf Pairs....Lot $15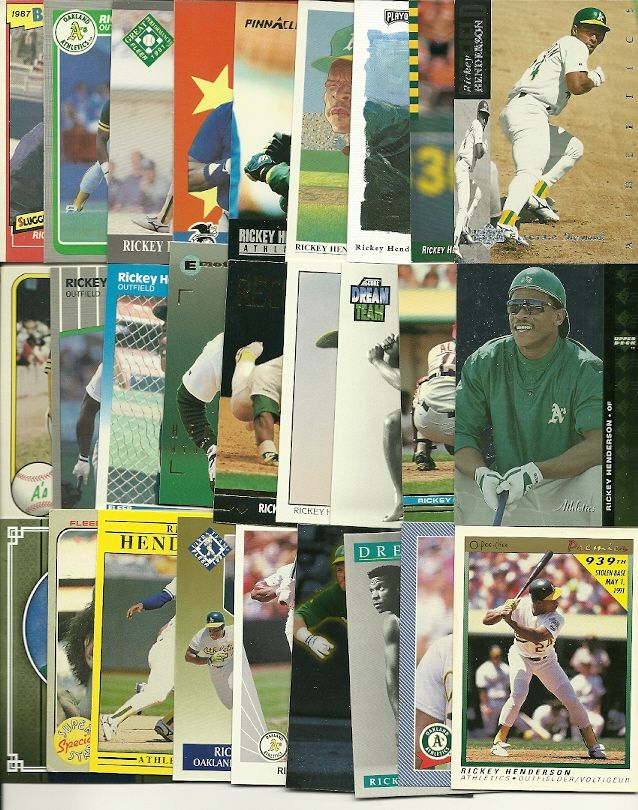 6/10..Ricky Henderson 130 Card Lot..$40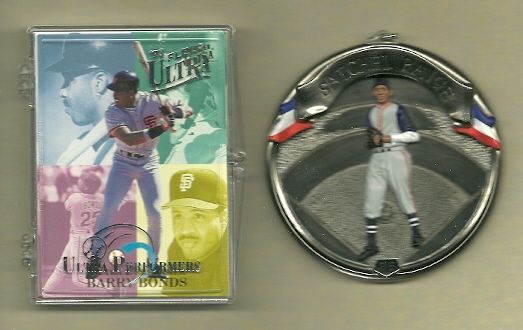 7/10,,Satchel Paige,,1996 Hallmark Commemorative Pendant. 1993 Fleer Ultra, 10 card Special Set "Ultra Performers", very hard to find....$25
[running total $260]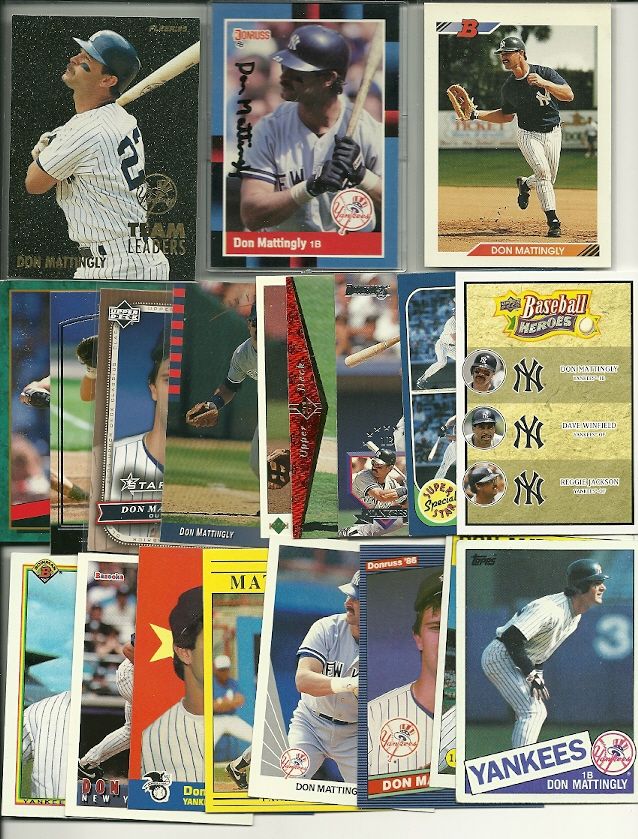 8/10,,Don Mattingly,, 60 Card Lot... $40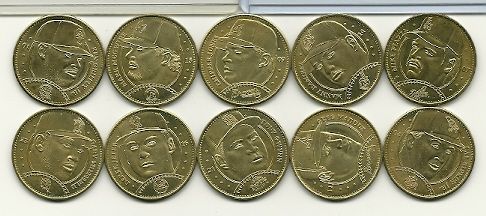 9/10,,1997 Pinnacle Mint Coins, Top 10 Players. Griffey, McGwire, Piazza, Ripken, Ramirez (m), Sheffield, C Jones, Maddux, Gwynn, Jeter...$25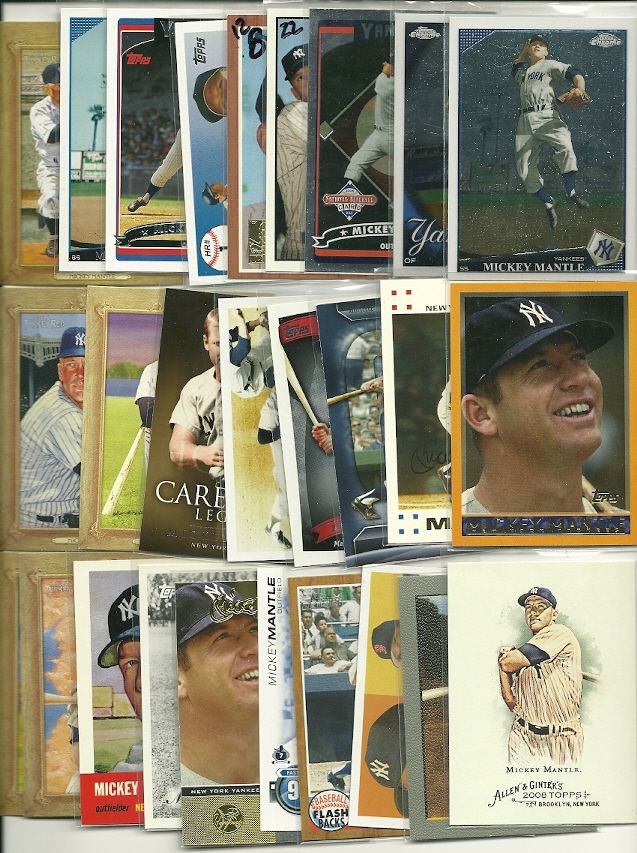 10/10,,Mickey Mantle,,25 card Lot...$50
[running total $375]
Have FUN ! ! !
NOTE: NO PP, PMO or Cash only,,,Mel