I purchased an Edge Signature Proofs Silver AU /10 this weekend and was stoked to see it'd arrived today! However, as I removed it from the package I couldn't help but be a bit disappointed. Check out the pics, scanner doesn't pick it up, the auto looks worse in person.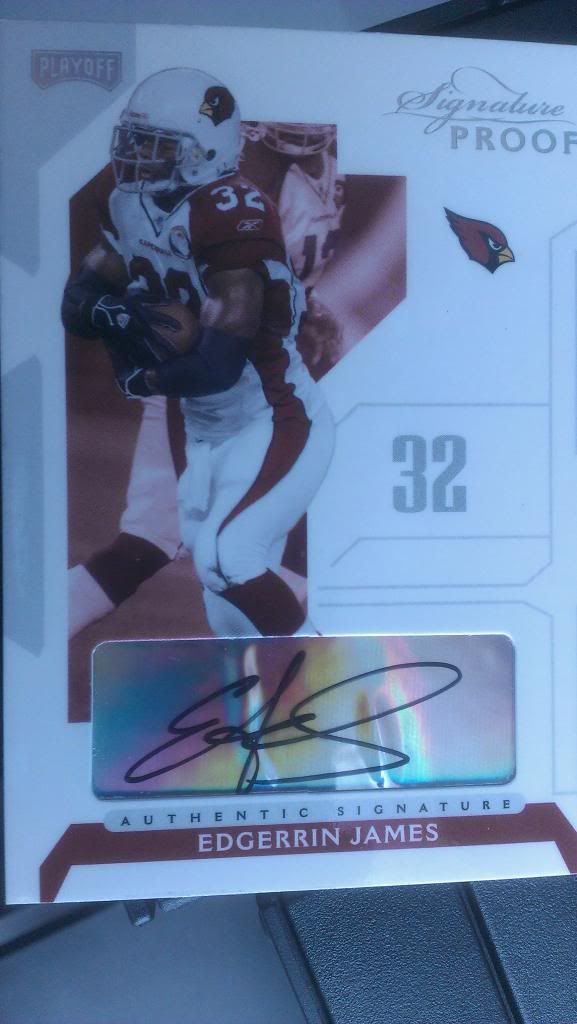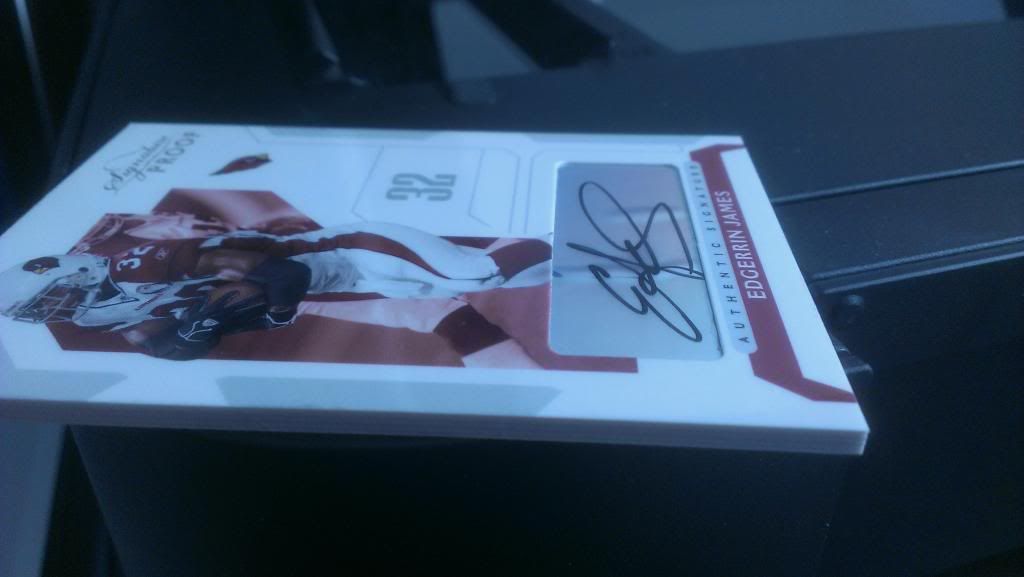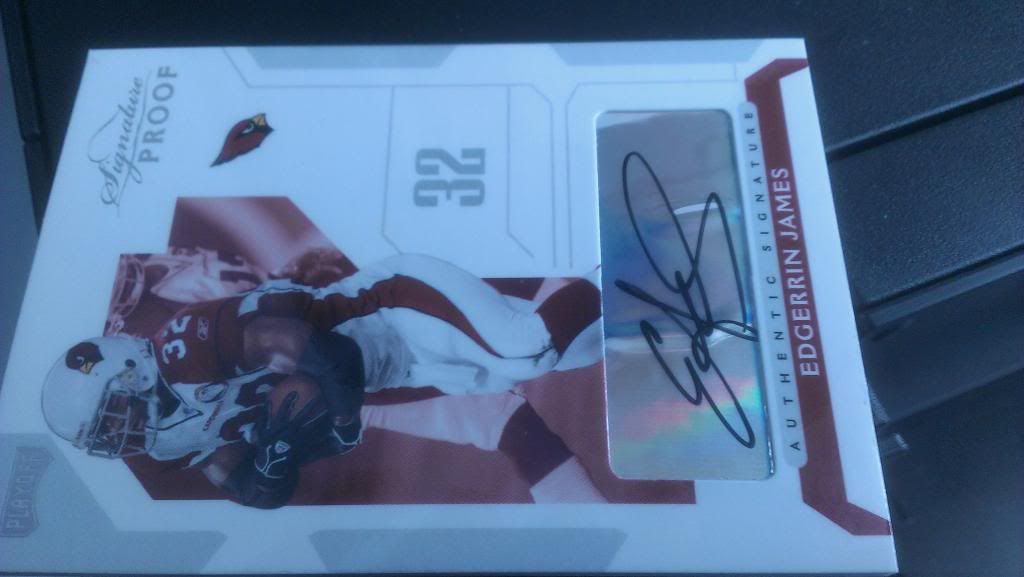 Well, I contacted the seller, here's our exchange:
"Hi [seller],
I received this card today, thank for shipping so quickly! I have a question though, why weren't the two bubbles in the sticker mentioned in the listing? I can kind of see them in the scan/pic in the listing now that I'm aware of them, but initially I thought that was just a glare from the sticker.
Thanks,"
--------------------------------------------------------------------------------
Dear [buyer],
"to be honest i move so many cards i didnt even notice myself im posting new ones all the time keeps me busy but i do stand by my return policy if your not happy with it. i do try to ship them out as soon as the orders come in so that all my customers get what they order as quickly as possible."
Now, when someone starts a sentence with "to be honest" I automatically start to question their honesty. I want to give the guy the benefit of the doubt, but it's almost impossible not to notice the bubbles the second you pick the card up. Busy or not, that's something worth mentioning in the listing.
My question: should I send it back for a refund? Doesn't seem like a partial refund is an option, but maybe ask?
This card is pretty rare, and I got a decent price (though above my original offer)... I don't know when I'd find another, and while I'm happy to have it in my collection for rarities' sake the bubbles make the auto unattractive.