Hello All,
I could no resist the price on these from Dave & Adams. Was trying to see if I could get some of the Rainbow Masked Men I need for my set. Got 2 of the 8 I needed. Also looking to get the Redemption/Puzzle cards. Got 47 so I only need 45 more to redeem. If anyone has them to trade PLMK. I will start with Box #1 then #3 and finally #2 since that is where the major hit came from. I have a running joke with Dan from ITG and that is every time I busted boxes at the Expo I always pulls a Roy Auto or GU'd. Enough chatter on with the show.
Box #1 - Nothing major a nice two color swath for Storm Phaneuf
Box #3 - Again nothing major - A plus was all three Autos are NHL players
Box #2 - Here is the best box of the group. First I pull another Roy GU'd.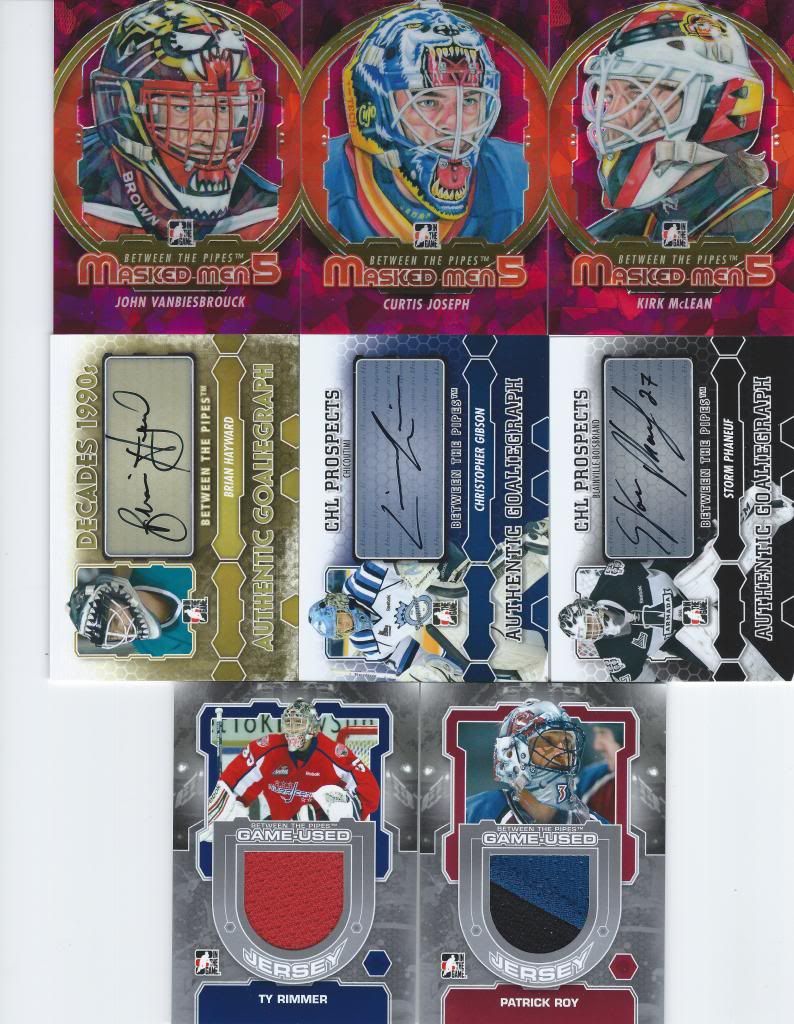 And here is the Major hit from this box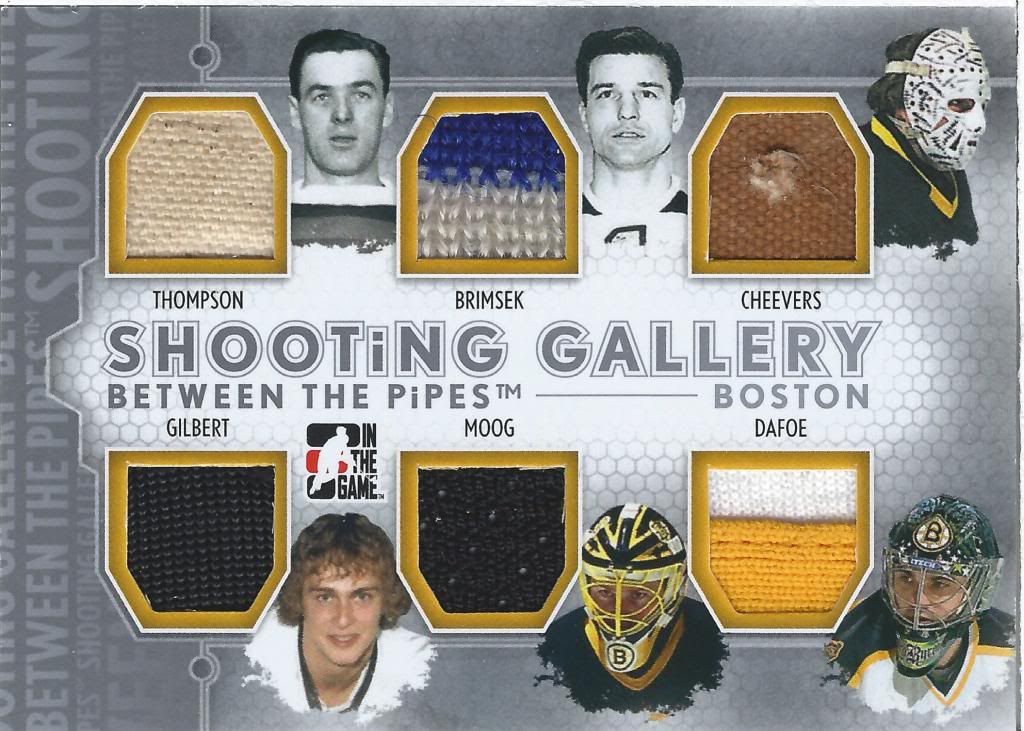 Comments are welcomed. Most all the cards are available for trade.