I am going to be picky on many of these since its a good amount of PC. I collect ROOKIE YEAR Autos of Luck, Wilson, and Kaepernick in that order so unless I am getting a card I would rather have of those players I probably won't trade the ones I have. If you want something highend have highend to offer. If interested in something please SEND OVER AN OPEN OFFER and I'll check your org.
Apparently I have to repost anytime I add cards or remove lots of traded ones because I cannot edit my thread since it has over 100 scans.
Platinum Green Refractor Auto Bat JP Arencibia
Bowman Chrome Blue Refractor Autograph Josh Bell
Bowman Chrome Autograph Ryan Braun
Sp Authentic By The Letter Patch Autograph /25 Stephen Drew
Sweet Spot Glove Autograph Bob Gibson (Incoming)
Topps Tier One Autograph Roy Halladay (Incoming)
Bowman Chrome Blue Refractor Autograph Billy Hamilton
Bowman Chrome Blue Refractor Autograph Billy Hamilton
Bowman Sterling Autograph Billy Hamilton
Topps Tribute Black Refractor Jersey Autograph Josh Hamilton
Ultimate Rookie Signatures Autograph Josh Hamilton
Bowman Chrome Refractor Autograph Courtney Hawkins
Bowman Platinum Green Refractor Autograph Brad Holt
Topps Tribute Jersey Autograph Matt Kemp
Upper Deck Clear Cut Elements Jersey Autograph Ken Griffey Jr.
National Treasures Cut Autograph Harmon Killebrew
Five Star Autograph Juan Marichal
Bowman Chrome Refractor Autograph Wyatt Mathisen
Bowman Chrome Autograph Shelby Miller
Bowman Chrome Refractor Autograph Jesus Montero BGS 9.5
Topps Five Star Silver Autograph Matt Moore (Not actual scan of card, incoming)
Topps Starling Quad Jersey Autograph /10 Albert Pujols (Auto Faded)
Bowman Chrome Refractor Autograph Colby Rasmus
Bowman Chrome Autograph Colby Rasmus BGS 9.5
Bowman Sterling Jersey Autograph Colby Rasmus
Bowman Chrome Xfractor Autograph Colby Rasmus
Bowman Chrome Refractor Autograph Corey Seager
Upper Deck Premier Blue Autograph Joey Votto (Has white showing on corner)
Sweet Spot Blue Foil /25 Autograph Robin Yount
Topps Tribute Triple Autograph /24 Jason Heyward/Mike Stanton/Dominic Brown
Bowman Chrome Xfractor Autograph Joe Mauer
Razor Autograph Mike Stanton
Tristar Dual Autograph Red /25 David Mailman, Anthony Rizzo
Ultimate Decades Signatures Autograph /50 Bo Jackson (Incoming)
Bowman Platinum Green Refractor Autograph Manny Machado (Incoming)
ITG Silver Up Close Signatures Autograph /190 Manny Machado (Incoming)
Bowman Chrome Refractor Autograph Gary Sanchez (Not actual scan of card, incoming)
Bowman Chrome Refractor Autograph Jorge Soler (Not actual scan of card, incoming)
2010 Bowman Chrome Autograph Manny Machado RC (Incoming, vhtg)
2010 Bowman Chrome Refractor Autograph Anthony Rizzo (Not actual scan of card, incoming)
Football:
National Treasures Patch Autograph Eric Berry
Certified Dual Jersey Autograph Sam Bradford
Spx Winning Materials Dual Jersey Drew Brees
Crown Royale Patch Autograph Ryan Broyles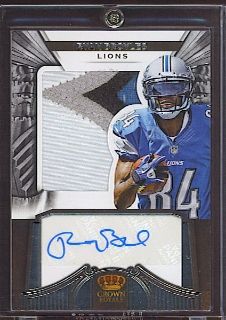 Bowman Chrome Autograph Andre Caldwell
Exquisite Silver Holofoil Patch Autograph /75 Jamaal Charles
Bowman Sterling Gold Refractor Autograph /25 Randall Cobb (Incoming)
Donruss Classics Autograph Marques Colston
Leaf Limited Jumbo Prime Patch Autograph Josh Freeman
Contenders Autograph Blaine Gabbert
Rookies & Stars Longevity Jersey Robert Griffin
Rookies & Stars Prime Patch Autograph /49 Robert Griffin
Momentum Triple Prime Patch Robert Griffin
Panini Black Prime Patch Autograph Robert Griffin
Panini Black Prime Patch Autograph Robert Griffin
Fleer Retro Autograph Robert Griffin (Incoming)
Topps Inception Prime Patch Robert Griffin
Topps Supreme /50 Autograph Robert Griffin
Absolute Spectrum Autograph Stanley Havili
Upper Deck Icons Letter Autograph /16 Chuck Howley
National Treasures Game Used Nameplate Letter 1/1#d DeSean Jackson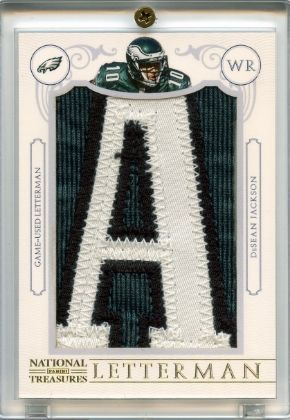 Topps Five Star Game Used Nameplate Letter 1/1#d DeSean Jackson
Exquisite Silver Holofoil Patch Autograph /75 Desean Jackson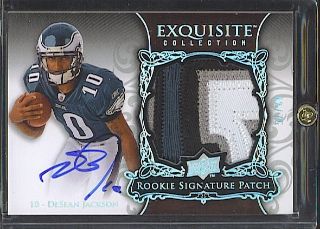 Inception Patch Autograph LaMichael James
Finest Gold Refractor Patch Autograph LaMichael James
Contenders Playoff Ticket Autograph /99 LaMichael James
Donruss Classics Jersey Keyshawn Johnson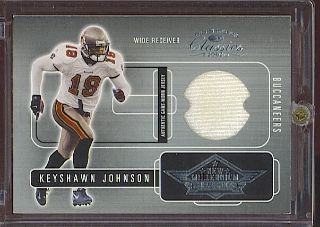 Gridiron Gear Autograph Lamont Jordan
Press Pass Red Autograph Colin Kaepernick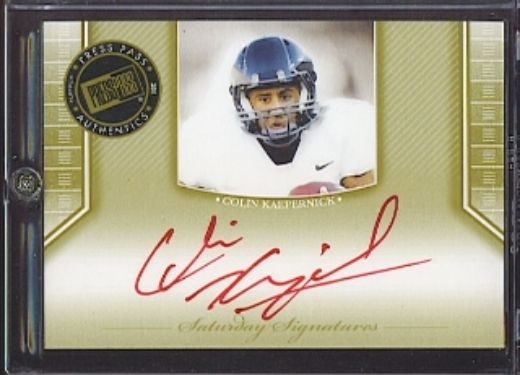 Leaf Metal Autograph Colin Kaepernick
Leaf Metal Young Gun Autograph Colin Kaepernick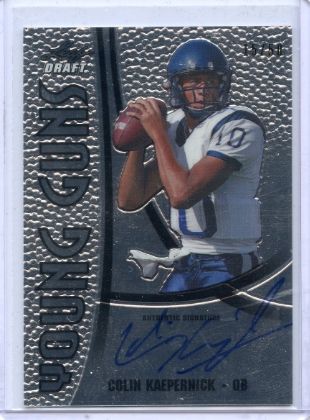 Contenders Autograph Colin Kaepernick
Contenders Autograph Colin Kaepernick
Topps Prime Quad Jersey Autograph Colin Kaepernick
Sp Authentic Patch Autograph Colin Kaepernick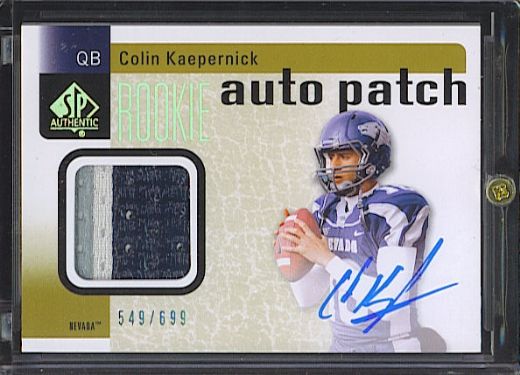 Gold Standard Patch Autograph Colin Kaepernick
Press Pass Bronze Autograph Colin Kaepernick
Contenders Autograph Jake Locker
Contenders Autograph Jake Locker
Press Pass Head of the Class Autograph /25 Jake Locker
Inception Jumbo Logo Shield Patch 1/1#d Ryan Mallett
Topps Prime Quad Jersey Autograph Ryan Mallett
Sage 5 Star Autograph Ryan Mallett
Absolute Jumbo Prime Patch Ryan Mallett
Absolute Star Gazing Jumbo Prime Patch Ryan Mallett (Has creasing)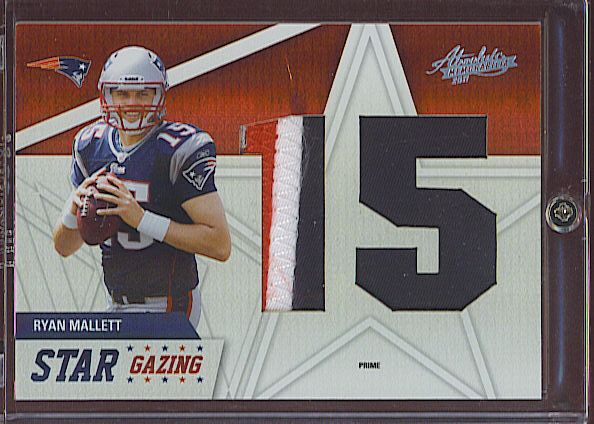 Bowman Sterling Blue Refractor Jersey Autograph Ryan Mallett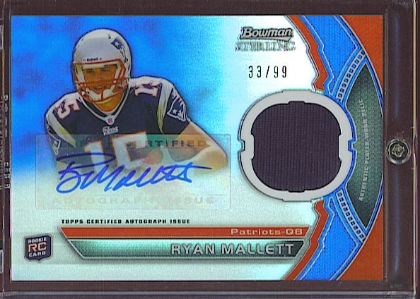 Plates & Patches Patch Autograph Ryan Mallett
Topps Supreme Red Autograph Ryan Mallett
Topps Five Star Book Triple Jersey Autograph Ryan Mallett
Prestige Letter Patch Autograph Ryan Mallett
Prestige Helmet Autograph Ryan Mallett
Hot Prospect Patch Autograph Eli Manning
Triple Threads Jersey Autograph Doug Martin
Prestige Autograph Deandre McDaniel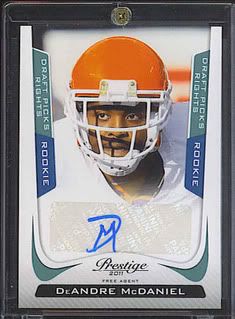 ---
Topps Superfractor Nameplate Letter 1/1#d Darren McFadden
Plates & Patches Patch Autograph Von Miller
Limited Jumbo Patch Autograph Von Miller
Topps Platinum Autograph Carlton Mitchell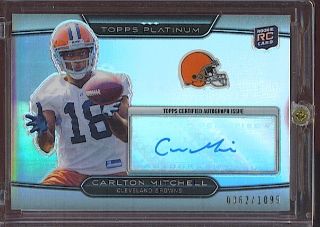 Fleer Jersey Rob Moore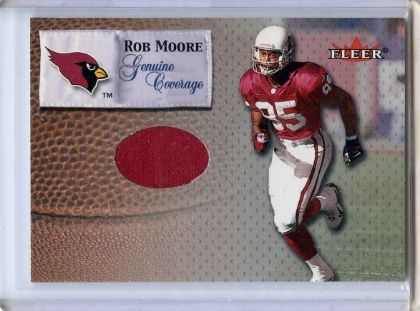 Contenders Autograph Cam Newton
---
Certified Dual Jersey Autograph CAm Newton
Press Pass Fanfare Autograph Brock Osweiler
Plates & Patches City Limits Jersey Adrian Peterson
Prime Signatures Autograph /5#d Troy Polamalu
Leaf Draft Autograph Gold /20 Christian Ponder
Topps Platinum Patch Autograph /30 Darrelle Revis
Contenders Autograph /75 Trent Richardson BGS 9
Strata Clear Cut Jersey Autograph Trent Richardson (Incoming)
Upper Deck Jersey Michael Robinson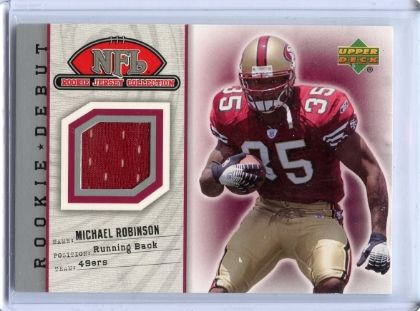 Contenders Autograph Matt Ryan
Leaf Limited Patch Autograph Matt Ryan
Threads Silver Autograph Jimmy Smith
Contenders Autograph Matthew Stafford
Totally Certified Gold Patch Autograph Ryan Tannehill
Contenders Autograph Demaryius Thomas
Limited Jumbo Jersey Autograph /10 Demaryius Thomas
Contenders Playoff Ticket SP Autograph Mike Wallace
Strata Jersey Autograph /40 David Wilson
Prime Signatures Patch Autograph David Wilson
Contenders Playoff Ticket Autograph /99 David Wilson
Bowman Sterling Gold Refractor Patch Autograph David Wilson
Momentum Triple Jersey Autograph David Wilson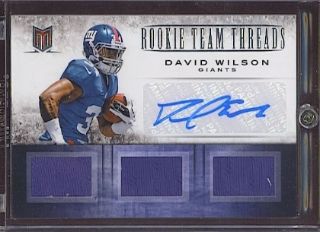 Certified Fabric of the Game Prime Patch David Wilson
Panini Black Prime Patch Autograph David Wilson
Inception Autograph David Wilson
Leaf Metal Autograph Russell Wilson
Panini Black Prime Patch Autograph Russell Wilson
Panini Black Prime Patch Autograph Russell Wilson
Triple Threads Jersey Autograph Russell Wilson
Topps Supreme Autograph Russell Wilson
Limited Jumbo Jersey Autograph Russell Wilson
Press Pass Fanfare Autograph Russell Wilson
Limited Monikers Autograph Jason Witten
Press Pass Paydirt Blue Auto /50 Russell Wilson
Prestige Draft City Destination Autograph Russell Wilson
Leaf Young Guns Autograph Sp Russell Wilson
Finite Signatures Autograph Peyton Manning (Incoming)
Basketball:
Sweet Spot Ball Autograph Magic Johnson
Luxary Box Autograph Dwyane Wade