I have bought collections in the five figures, and multiple other massive deals but when it comes to my PC I am very cheap. I have to because I will never sell one of my Keary Colbert cards...short of finding the 264/xxx for SPA and SPX which I will donate to bob if I ever find them. Also because Keary is not very valuable.
A little side tracked lets get to the card. I have been staring at this thing for years! I have offered many many times over the years and exchanged emails with the seller in the past and they would never move on the BIN ( $150 ). I think dave tried to buy it won time for me actually. Tonight was different. I have been doing pretty well with auctions and had a very good national ( Which I spent my Profits on furniture for my house ). So this purchase was partly treating myself and part me just being straight up tired of seeing this damn card just sitting idle on ebay.
Is is right up there with my Largest Colbert purchases
1. Leaf certified Emerald $75
2. This card
3. letterman 1/1 $67
This card is probably only worth $25 but it is a RC year card and ive never seen another one in nearly 10 years.
drum roll....
.
.
.
.
.
.
.
.
.
.
.
.
.
.
.
.
.
.
.
.
.
.
.
.
.
.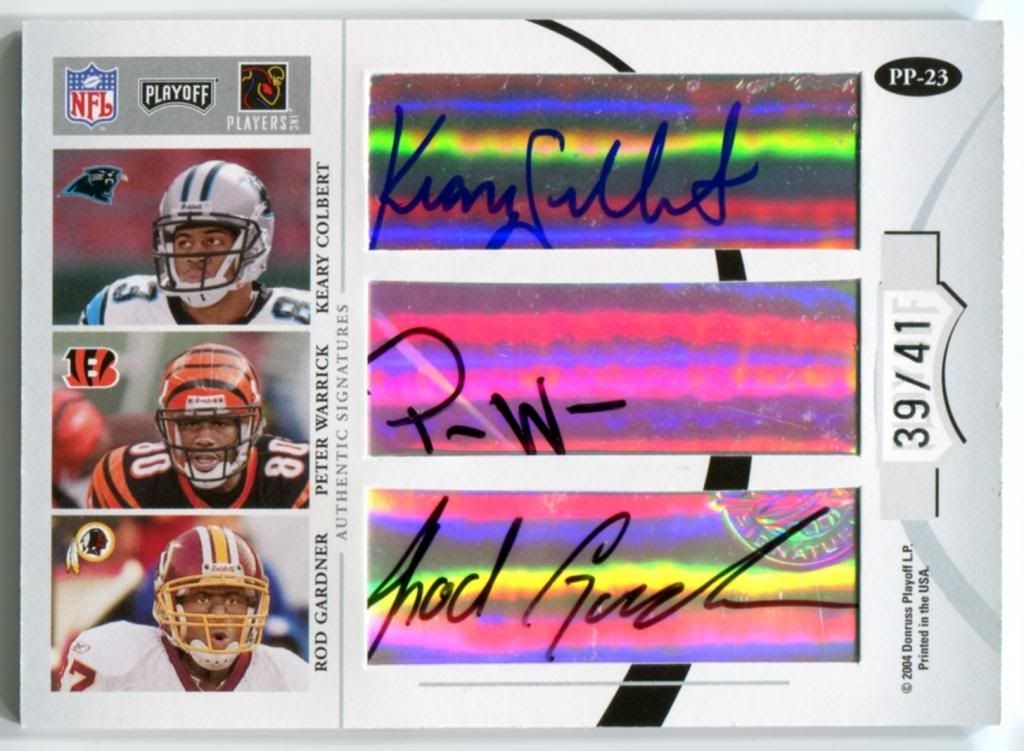 Overall I am happy to atleast own the card now, if I find another one down the road for cheaper ill buy it and just average my price so I feel better about myself.
Im in the home stretch when it comes to autos
The only one out for sale I need is a SPX dual patch auto with Michael clayton.
As always thanks for the view!
-chad
edit*
This is also my second 6 way auto in the past two weeks!!!!