So I may have been a little absent from the boards in recent weeks, but I definitely haven't been absent from collecting! I've made a few trades with some great trades on here, pulled some decent cards from a few retail boxes and packs, traded my youngest brother my $250 Xbox headset for $25 & $100+ worth of cards and my gf also made a few big trades and got me some surprise cards for my PCs! So I guess I will stop stalling now and show you guys the goodies!
And I would like to point out, I hate mobile photobucket....it ALWAYS turns my cards so I have to retake the pic and replicas. I got sick of it this time so I just left them alone. So sorry about the sideways and upside down pics lol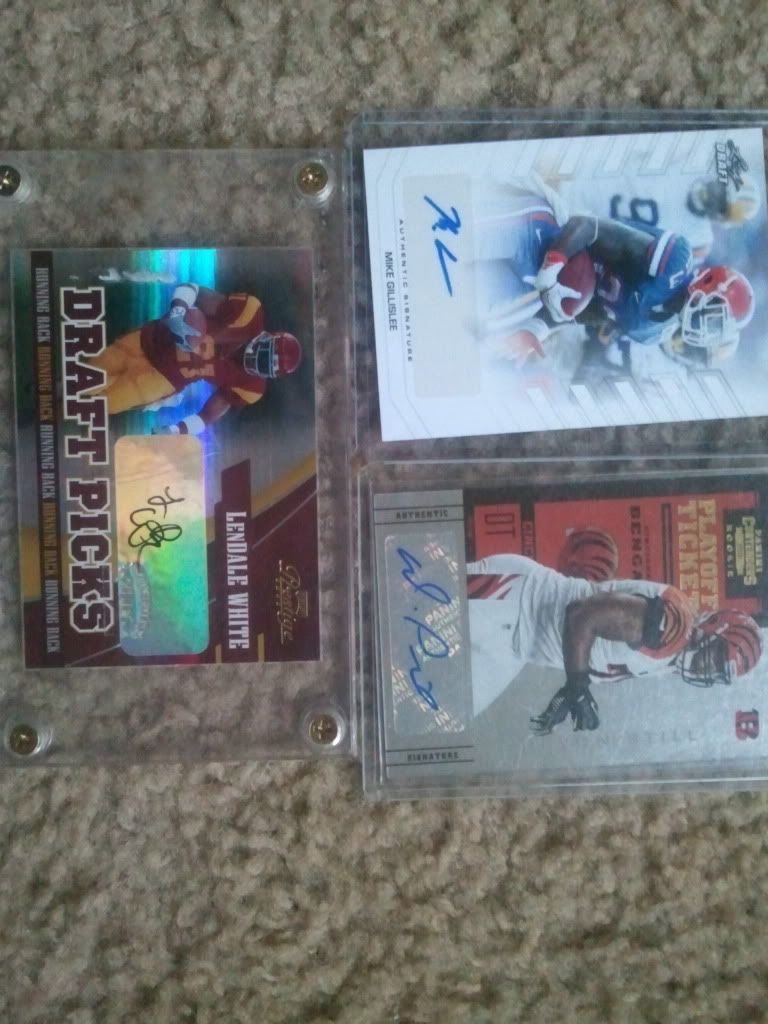 Still /99, White /50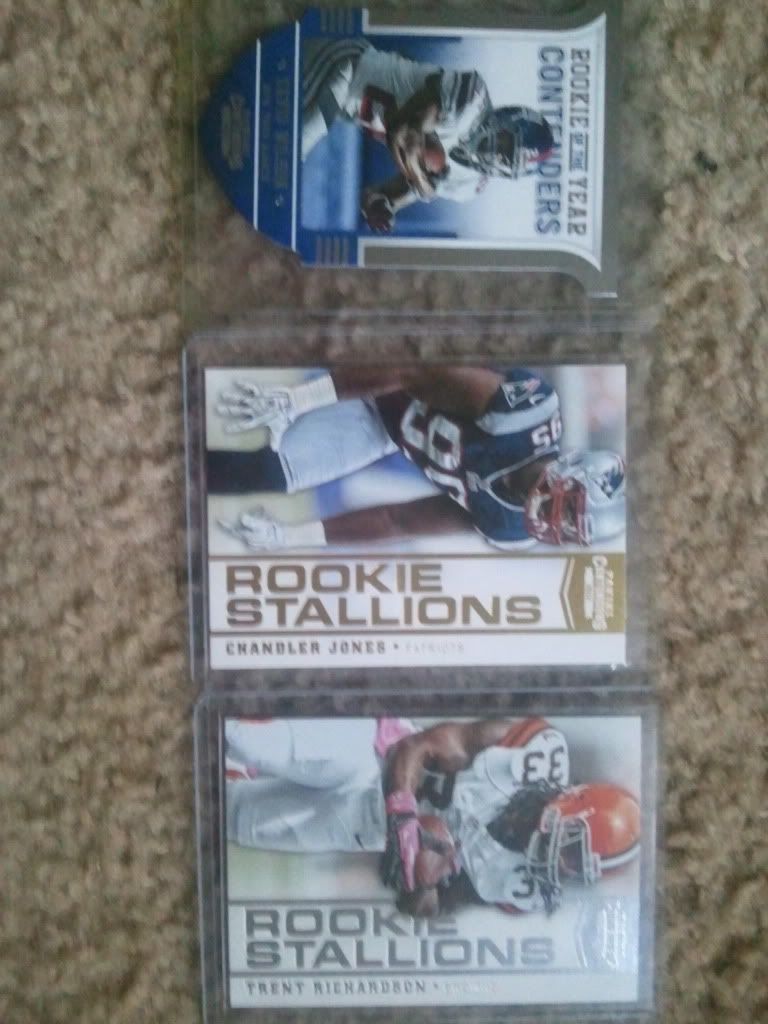 Jones /100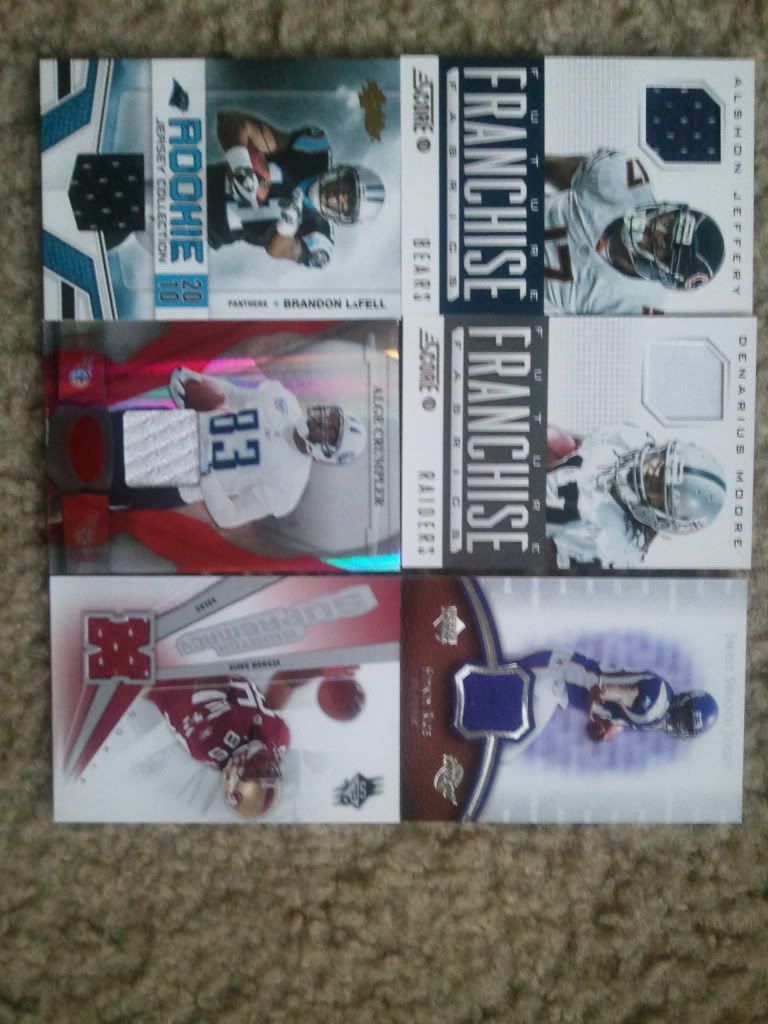 Crumpler 001/150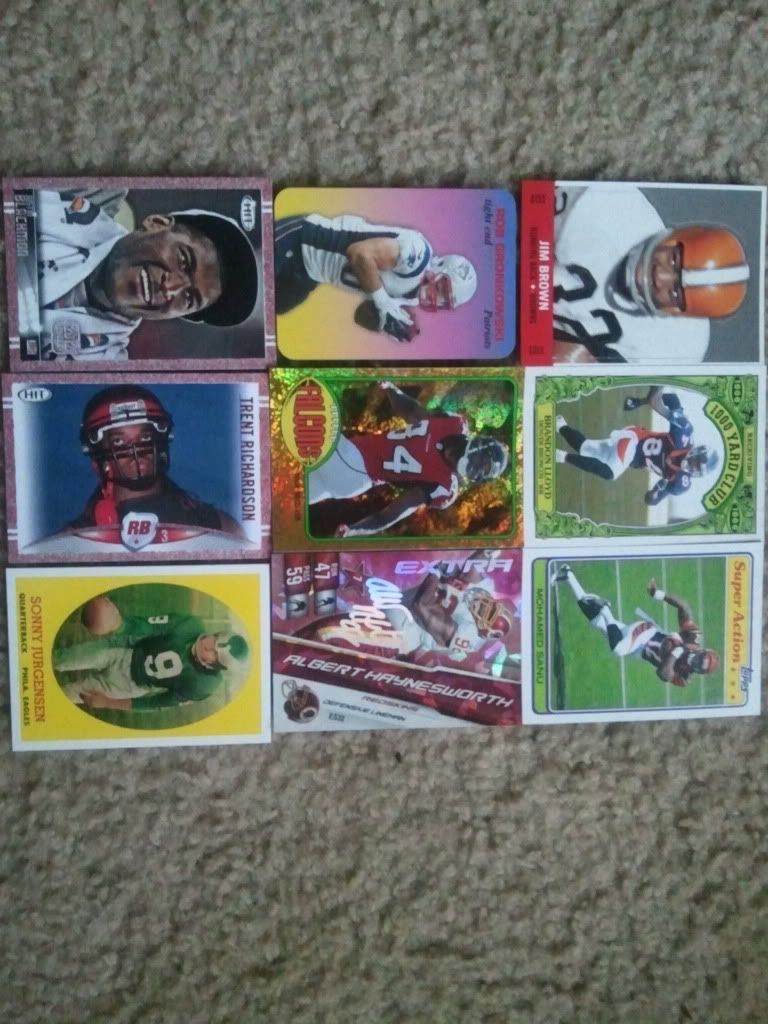 Sanu is 1:100 packs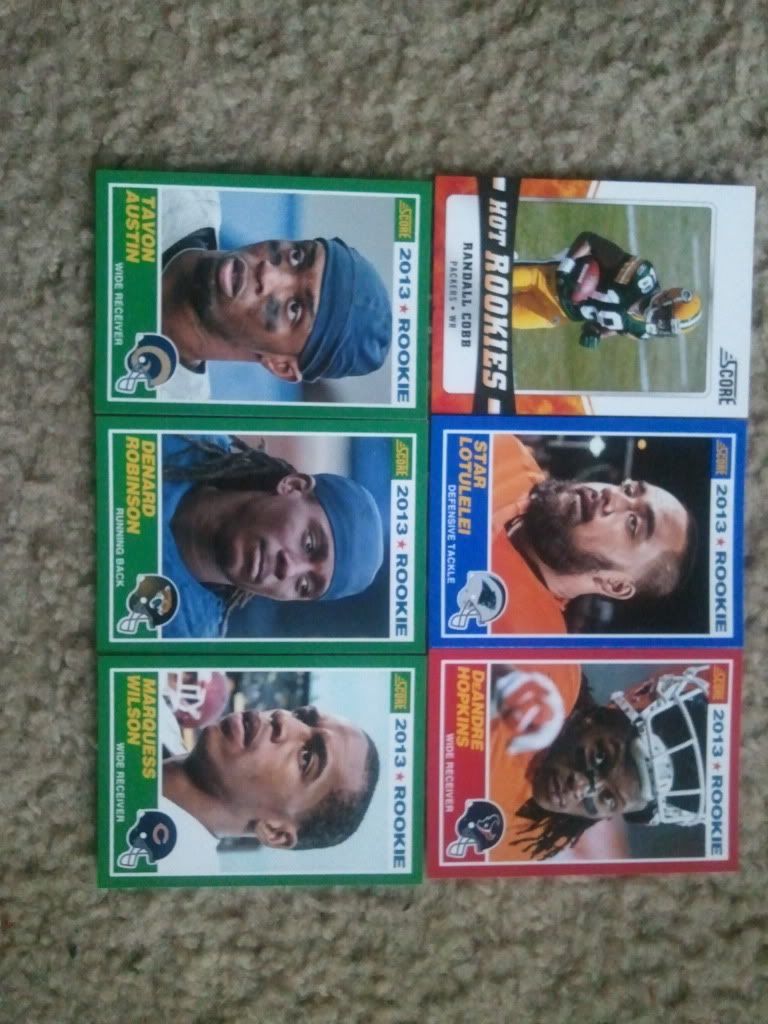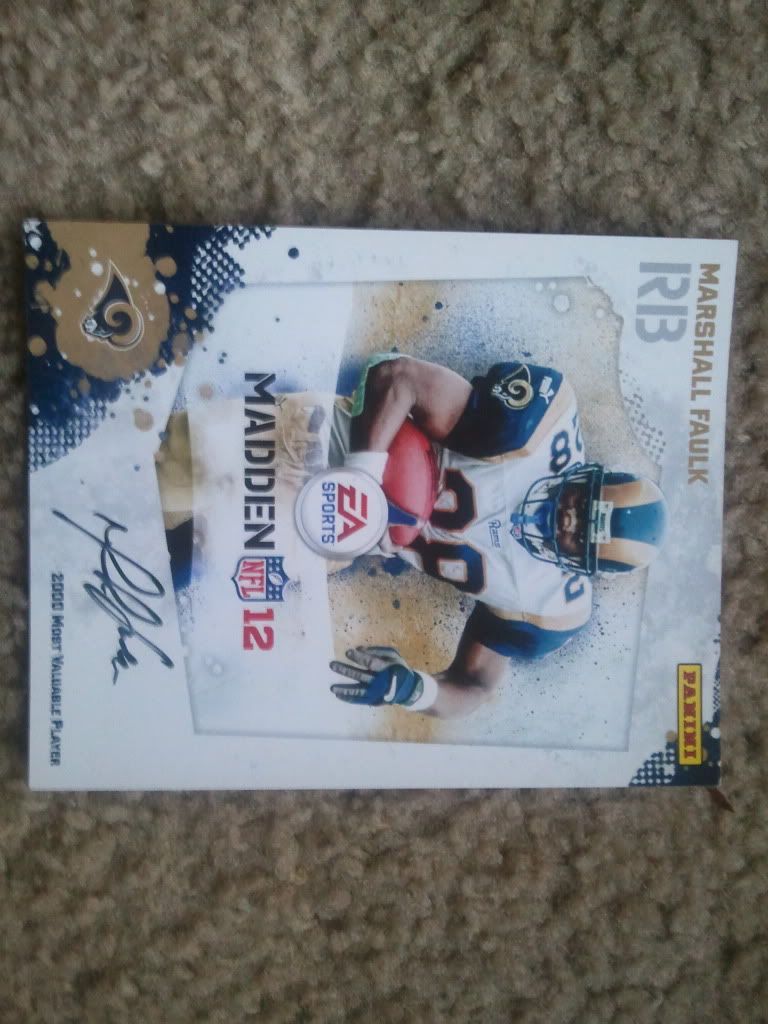 My 2nd one of these (one of the benefits of having a friend who is a manager at gamestop!)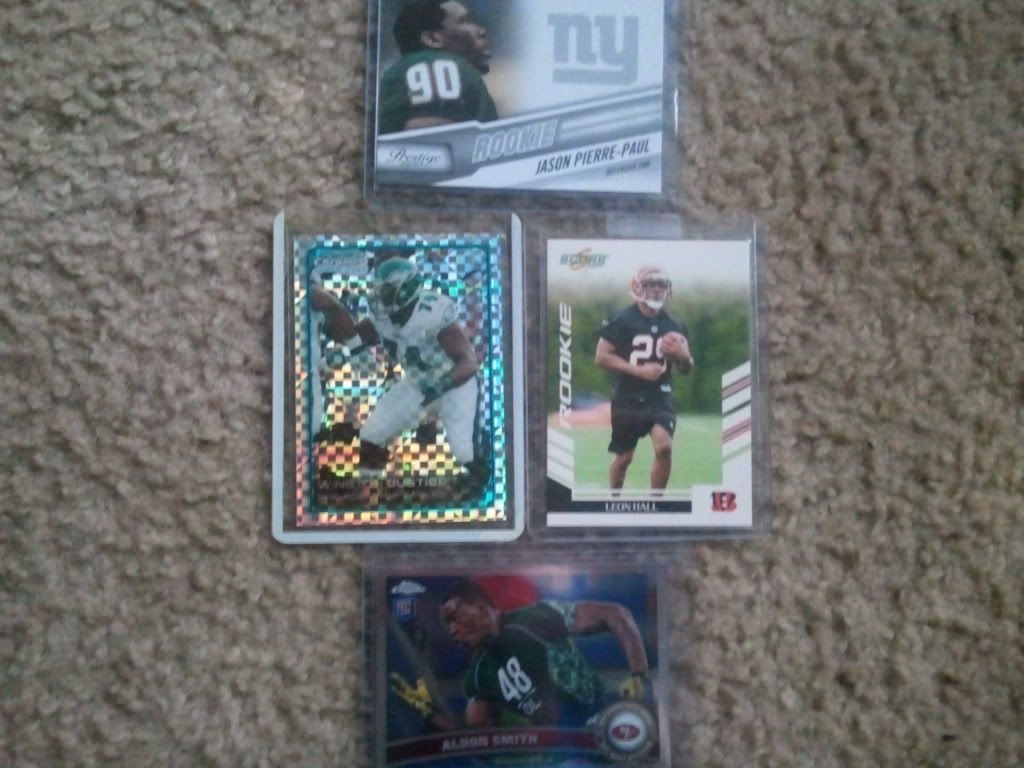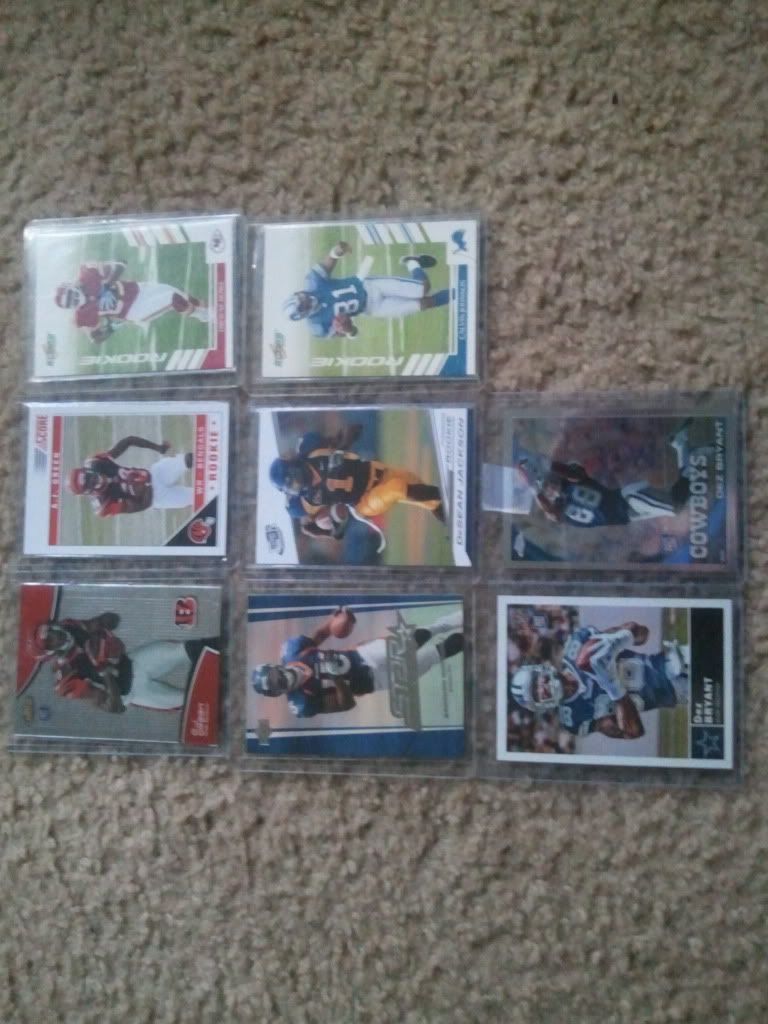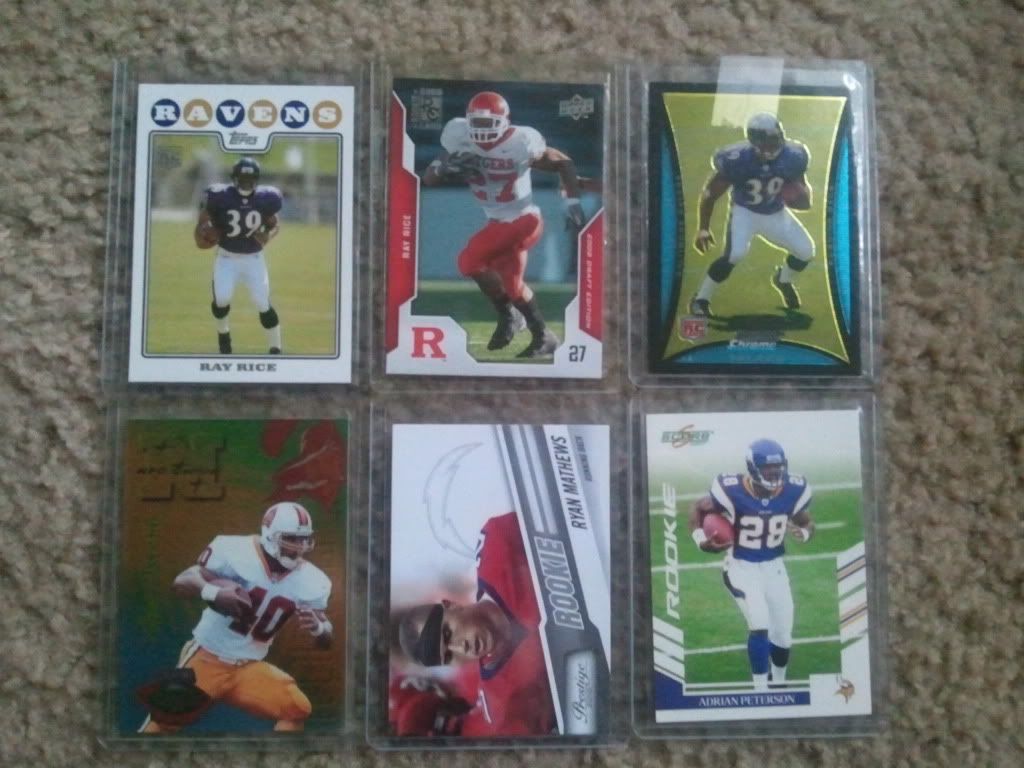 (Bottom left is Mike Alstott)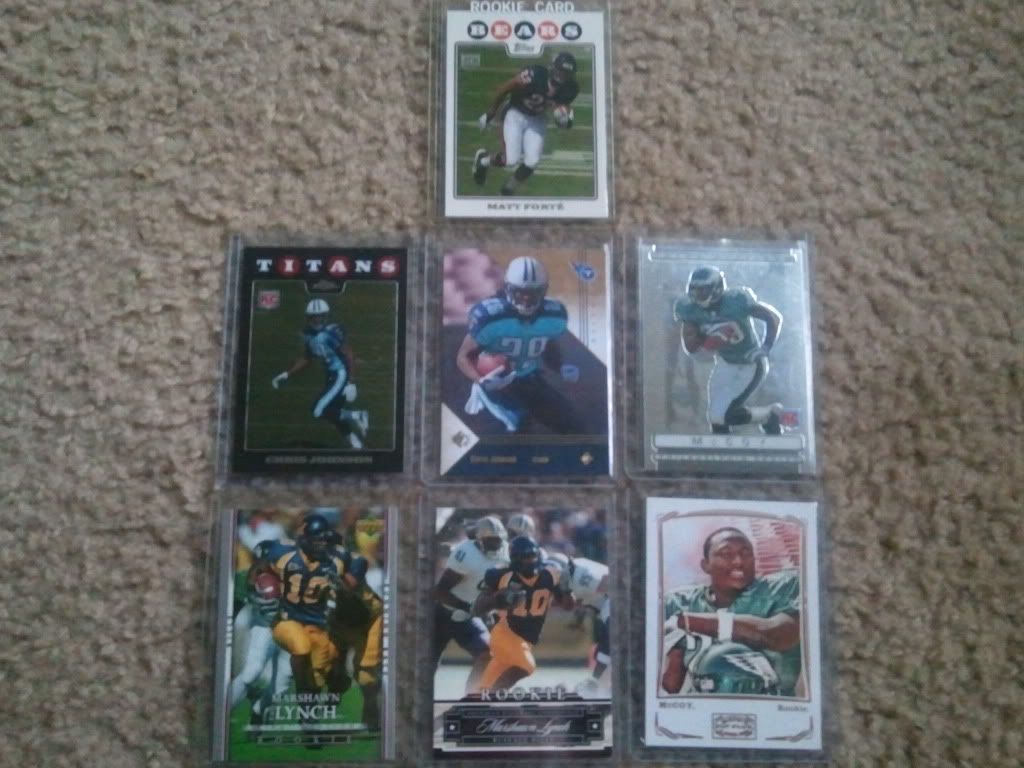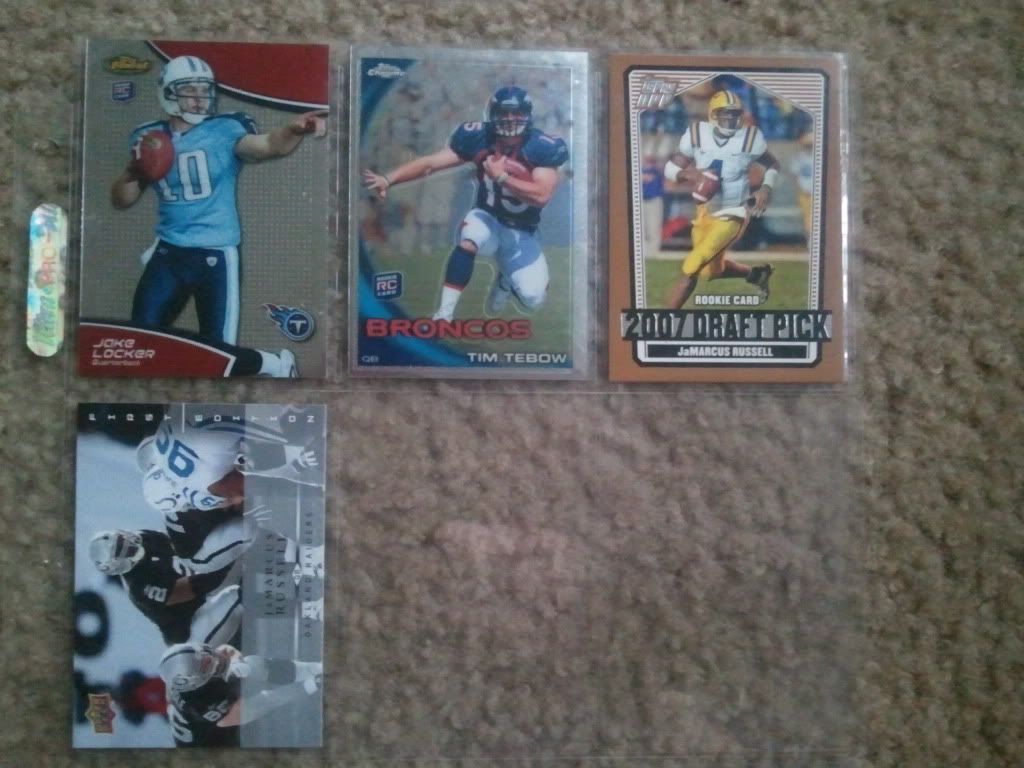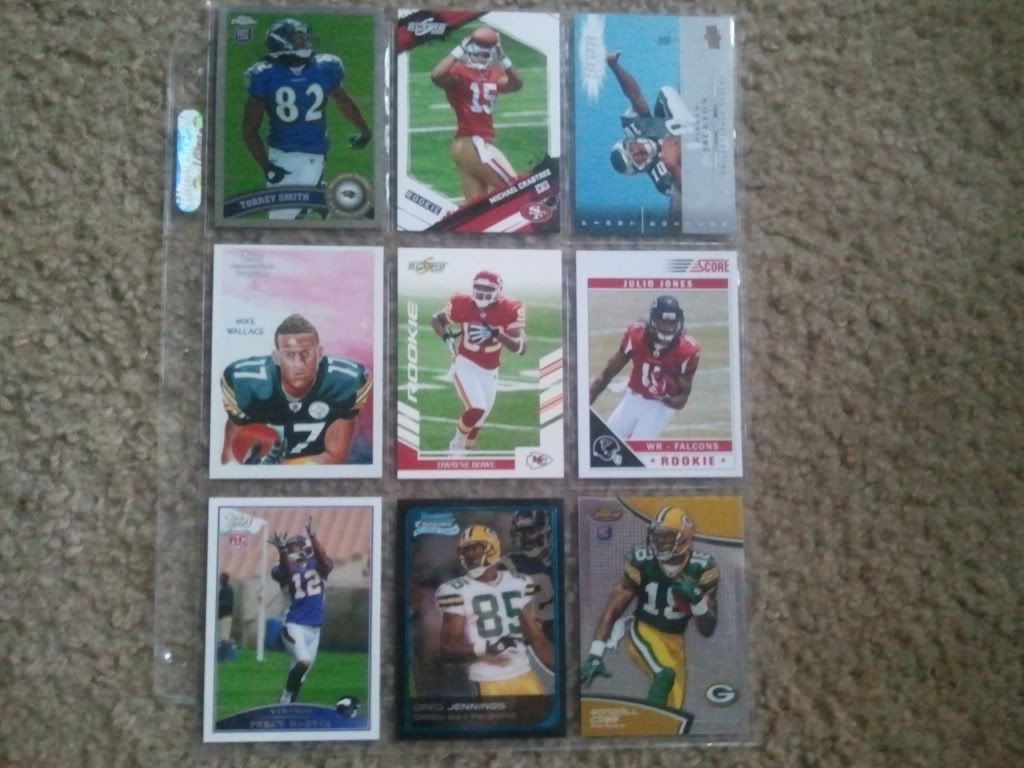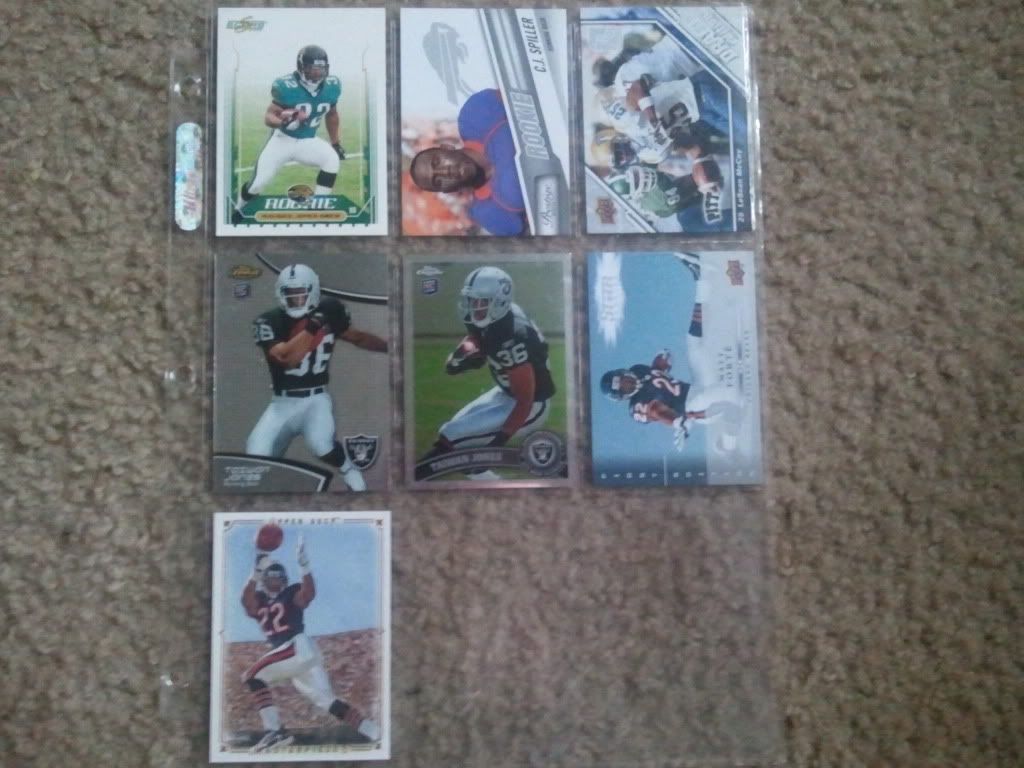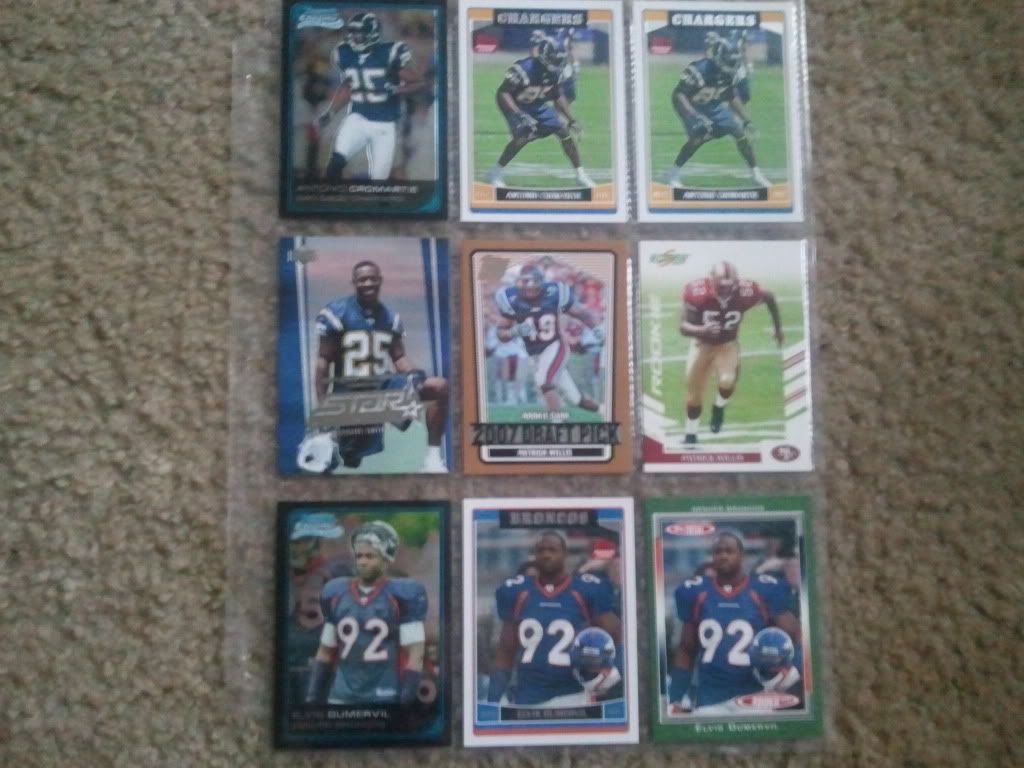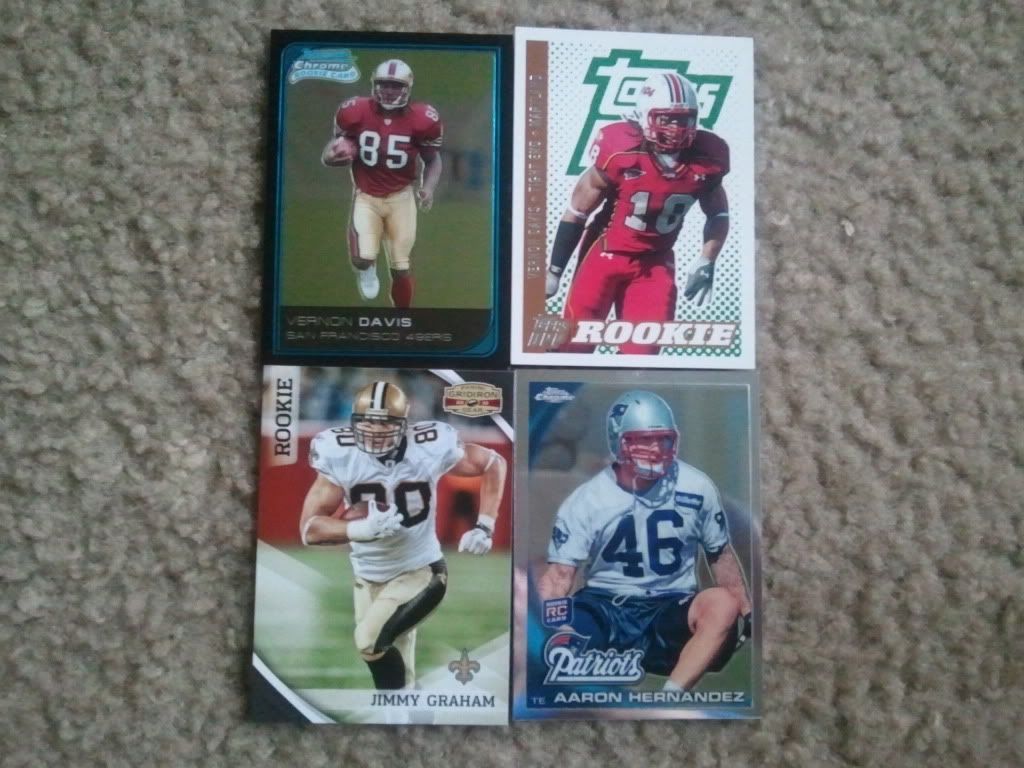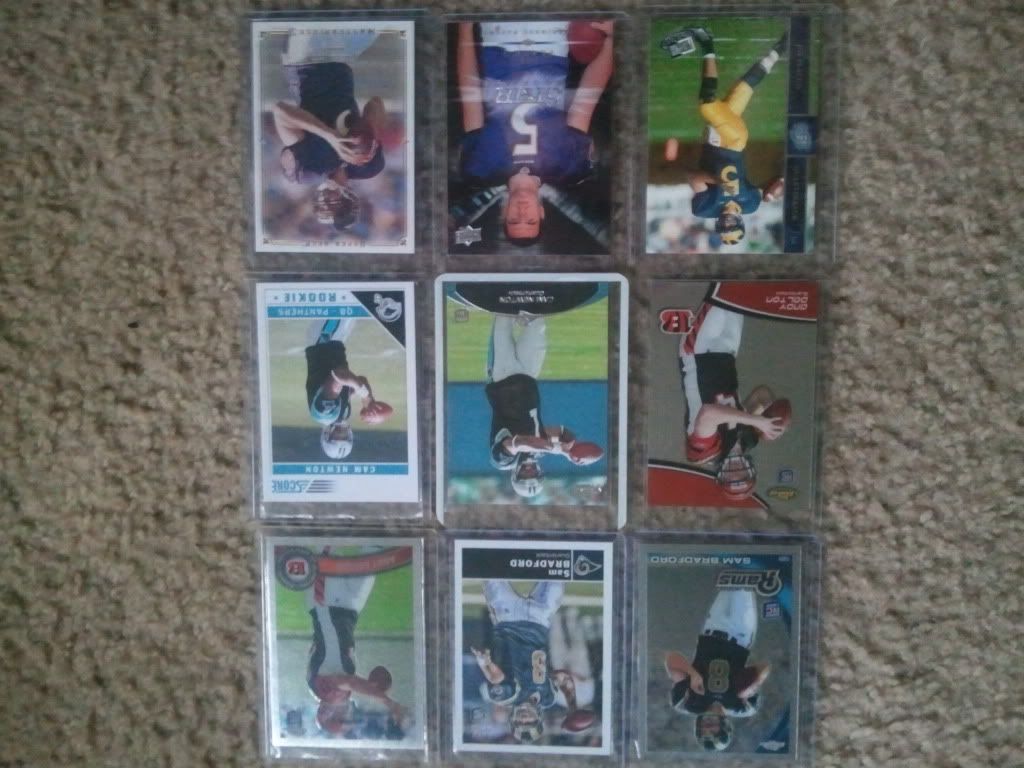 (Sorry it's upside down)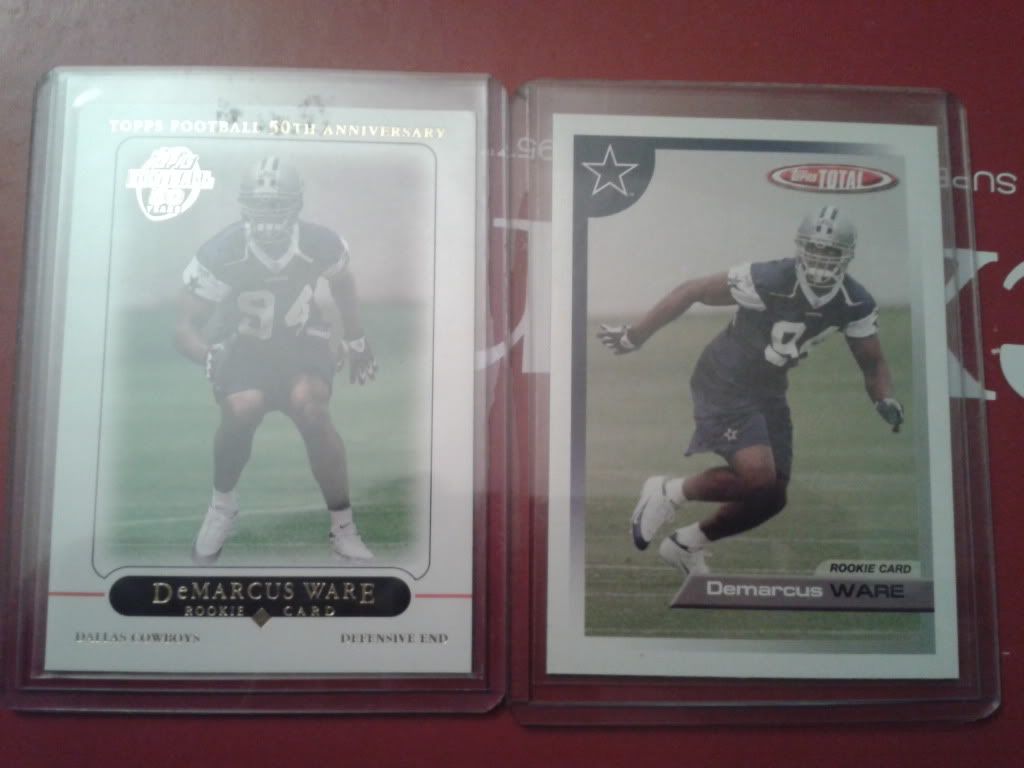 Thanks for looking
now that I've got this new job I will be having many many more maildays!