Looking mainly for Bowman Chrome autos, once I get them, I will sell. Yes I could sell what I have and buy the autos I need, but would rather cut out the middle man
Bryon Buxton Bowman Chrome AU
Luis Sardinas Bowman Chrome AU
Jairo Beras Bowman Chrome AU
Jake Odorizzi Bowman Chrome AU
Adam Eaton Bowman Chrome AU
Carson Kelly Bowman Chrome AU
Matthew Skole Bowman Chrome AU
Clayton Blackburn Bowman Chrome AU
Paco Rodriguez Bowman Chrome AU
Tyler Skaggs Bowman Chrome AU 2013
Dylan Bundy Bowman Chrome AU 2013
Anthony Gose Bowman Chrome AU
Todd Frazier Bowman Chrome AU
Rickie Weeks Bowman Chrome AU
Bowman Chrome Rookies:
All of these are needed in the Bowman Chrome version, only looking to trade, preferably PWE low end deals. Will not buy.
Roy Halladay
Rafael Furcal
Josh Hamilton
Adrian Gonzalez
Matt Cain (2002 Bowman)
Jose Bautista
Joey Votto (2002 Bowman)
Keith Foulke
Travis Hafner
Jake Peavy
Justin Morneau
Francisco Liriano
Shipping under 10$ is 2.50, international shipping will be negotiated with the buyer. I will not pay for it all on my own and will not ship internationally for 2.50
All of these are best offers.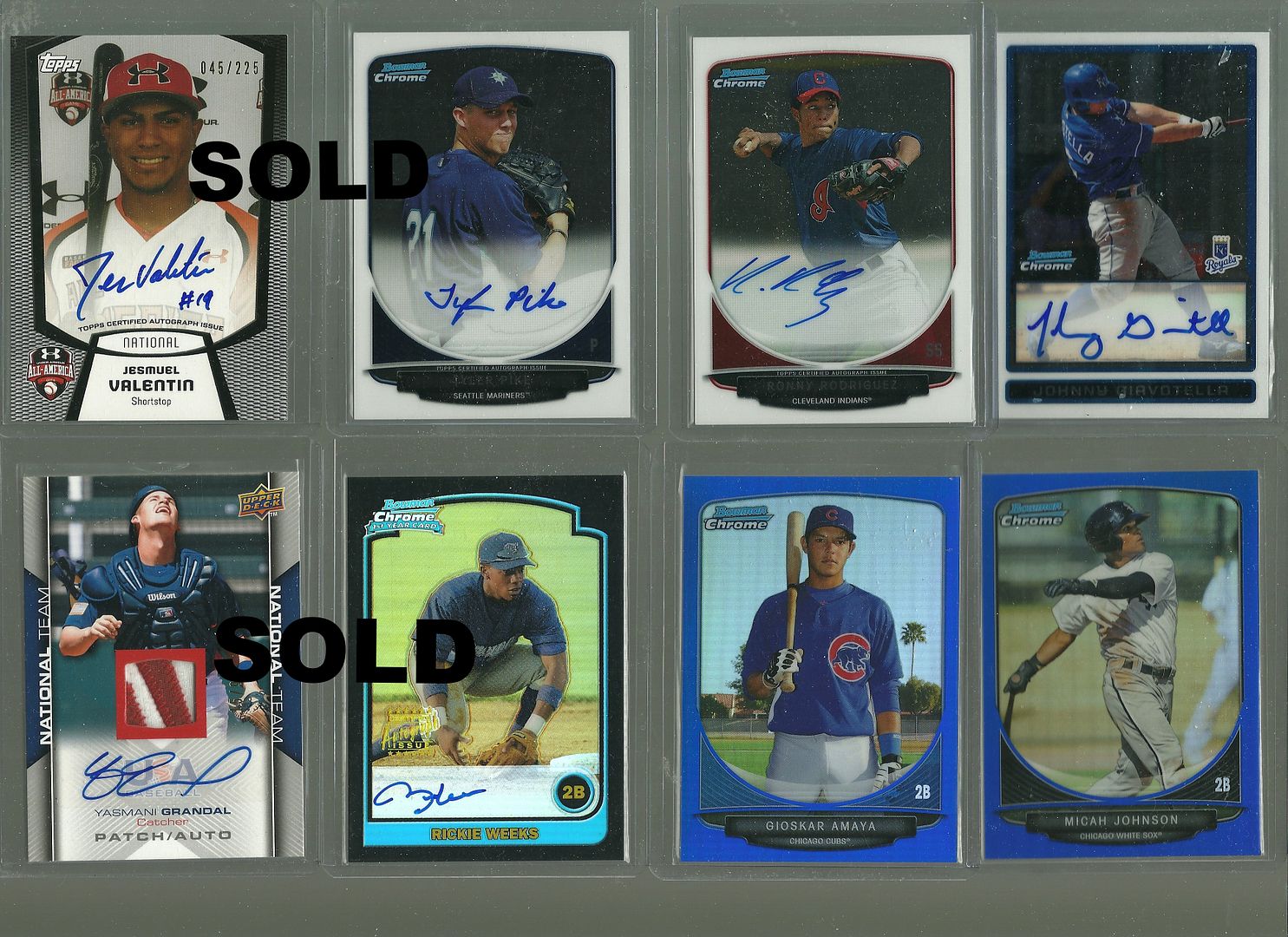 Jesumel Valentine Under Armour 10
Tyler Pike 5
Ronny Rodriguez 5
Yasmani Grandal Patch 20
Gioskar Amaya Blue 3
Micah Johnson Blue 3
Johnny Giovatella 5
Rickie Weeks Refractor 10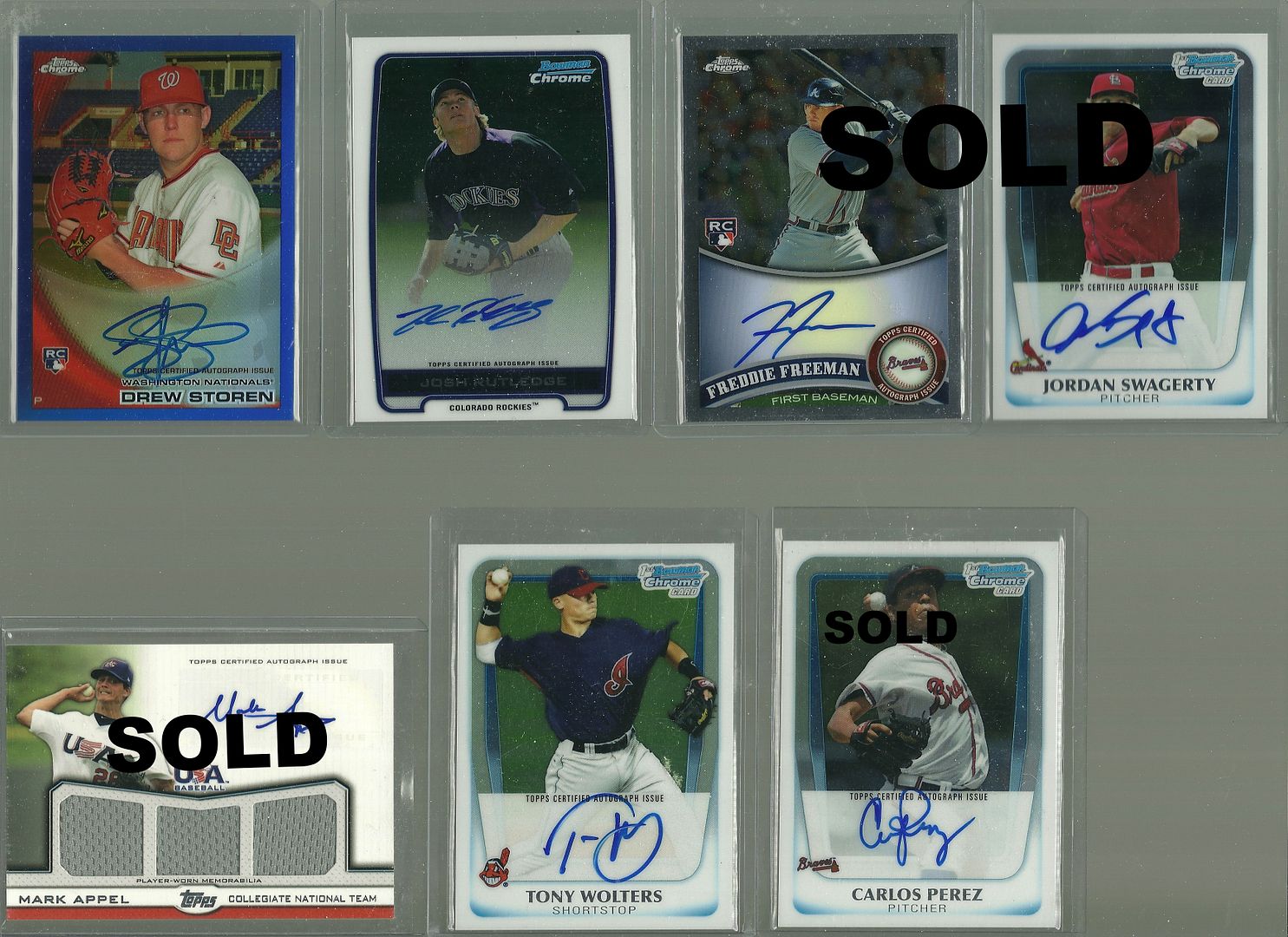 Jordan Swaggerty 5
Freddie Freeman 15
Mark Appel (Last one sold for 70), so I dunno, gonna say 30
Tony Wolters 5
Carlos Perez Braves 5
Drew Storen Trade Only
Josh Rutledge 5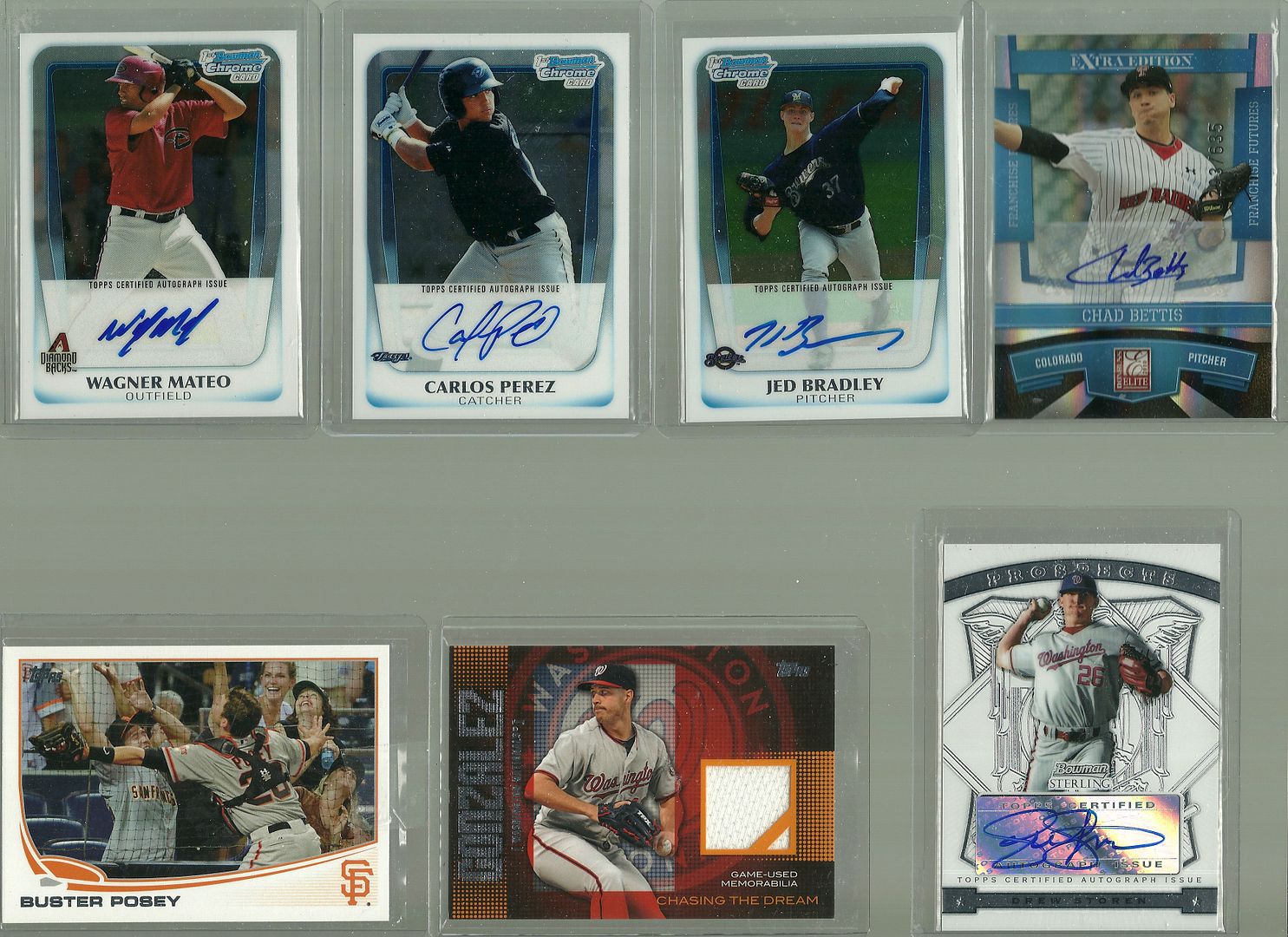 Jed Bradley 7
Carlos Perez Astros 5
Wagner Mateo 5
Chad Bettis 5
Drew Storen Sterling 5
Gio Gonzalez 3
Buster Posey 8
Taijuan Walker (Pending)
Robbie Ray 5
JD Martinez 5
Reese Havens 5
Tommy Joseph 6
Andrew Susac 5
Drew Storen 5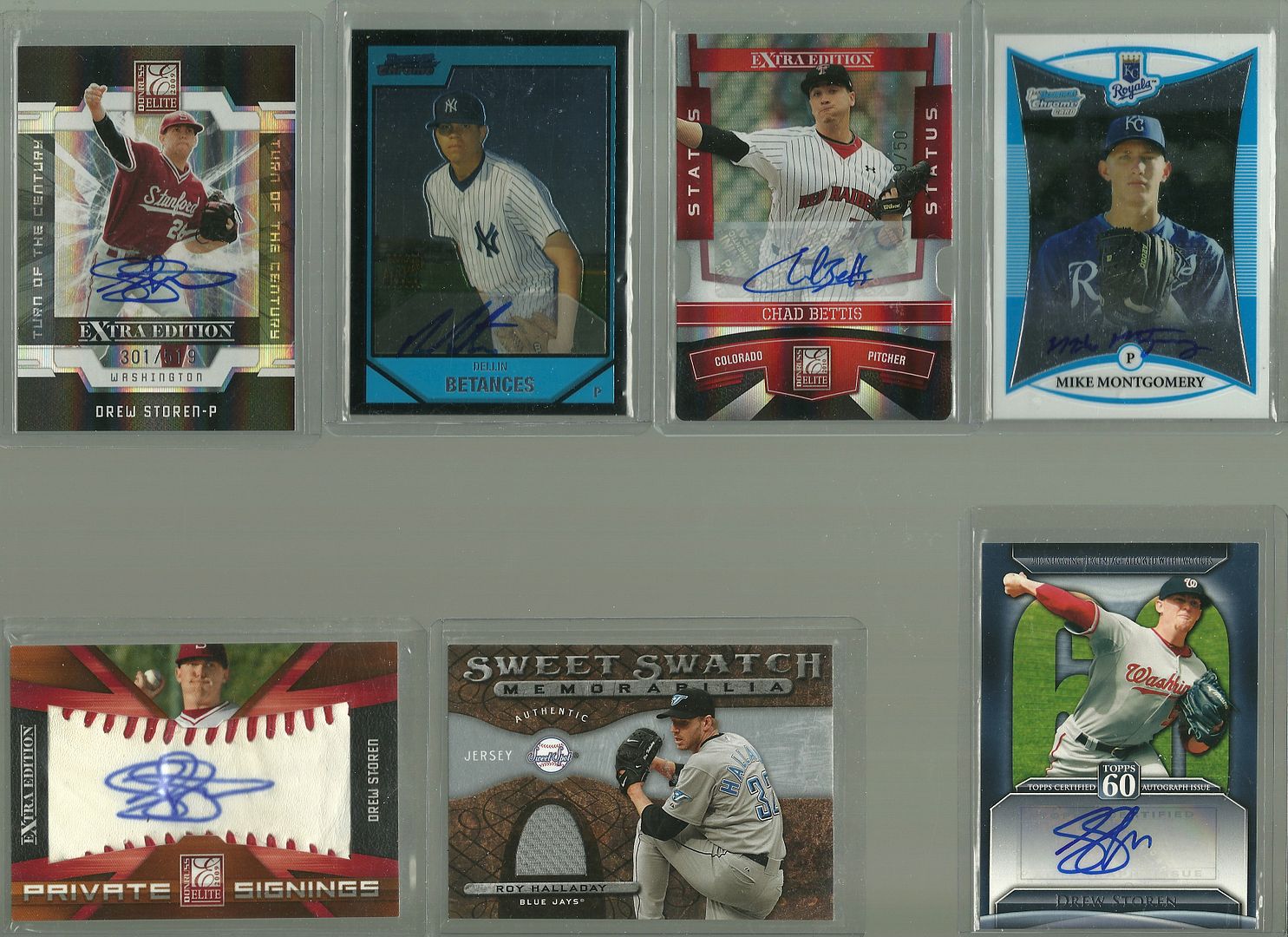 Drew Storen 5
Roy Halladay 3
Drew Storen 5
Dellin Betances 7
Chad Bettis /50 8
Mike Montgomery 5
Drew Storen 5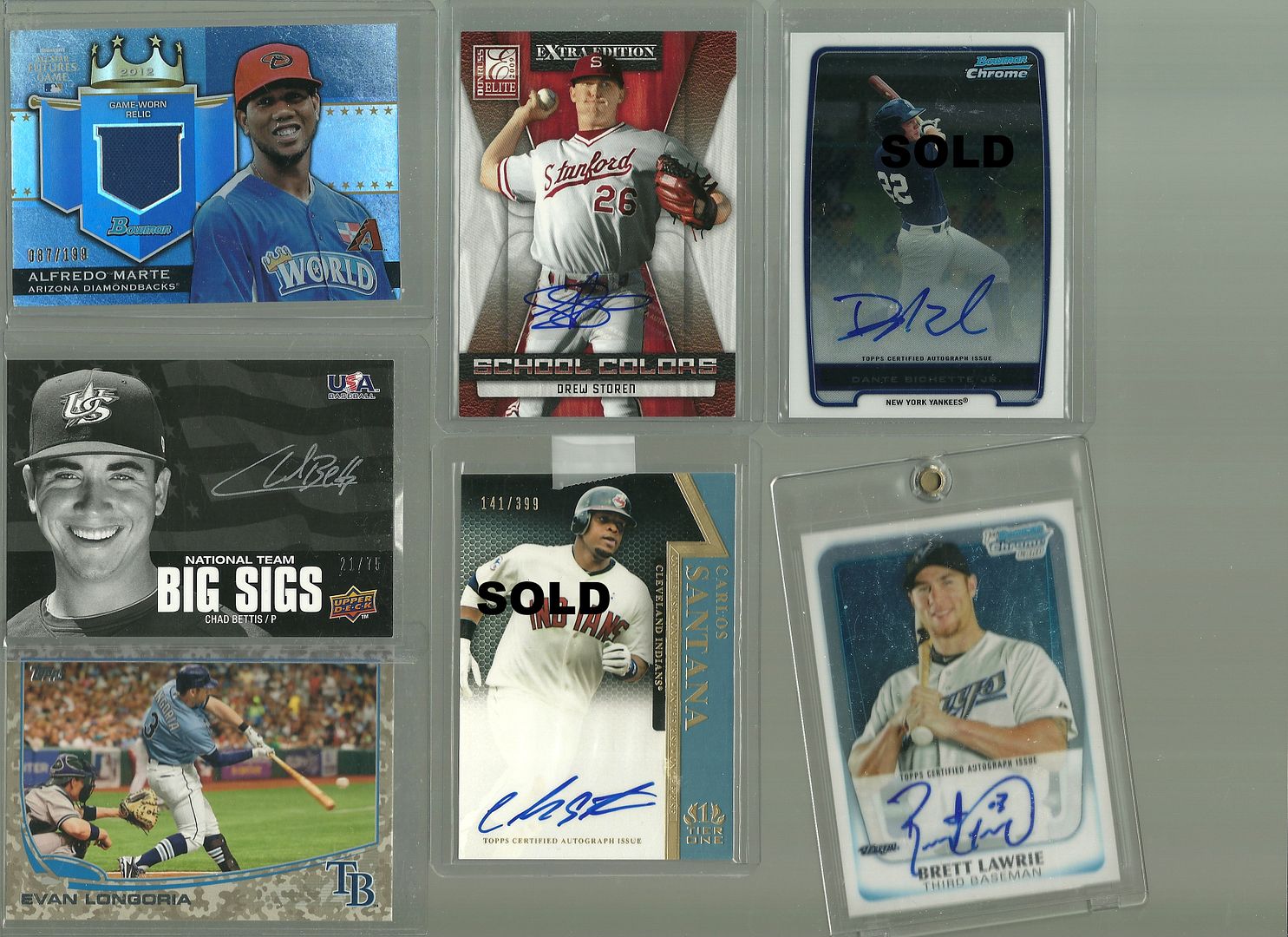 Brett Lawrie 150 or best offer
Dante Bichette 8
Drew Storen 5
Carlos Santana 10
Alfredo Marte GU 3
Chad Bettis Big Sigs 5
Evan Longoria Camo 10
---
Random inserts, refractors, rookies 1-3$ each, unless noted. Trade for rookies hopefully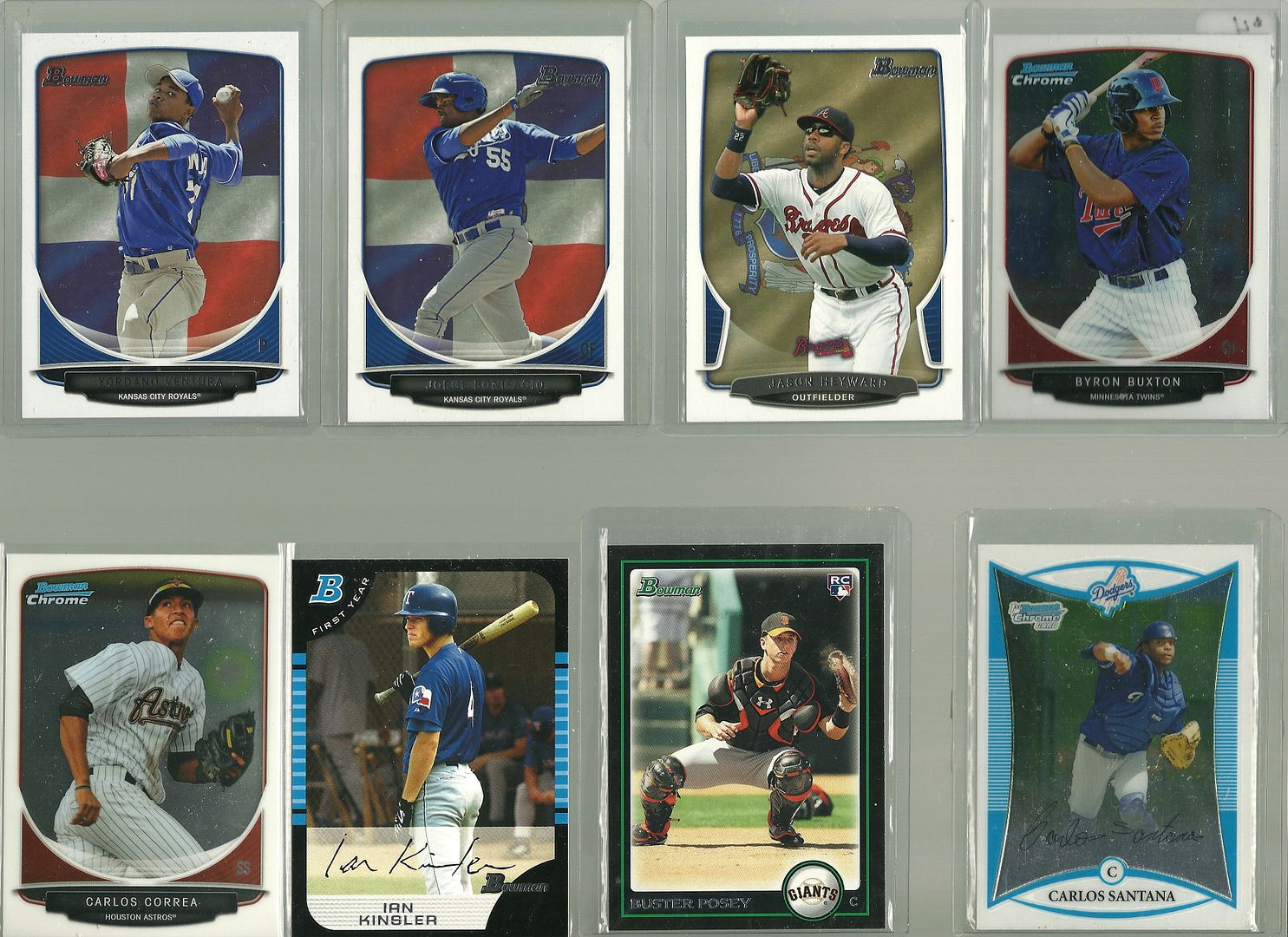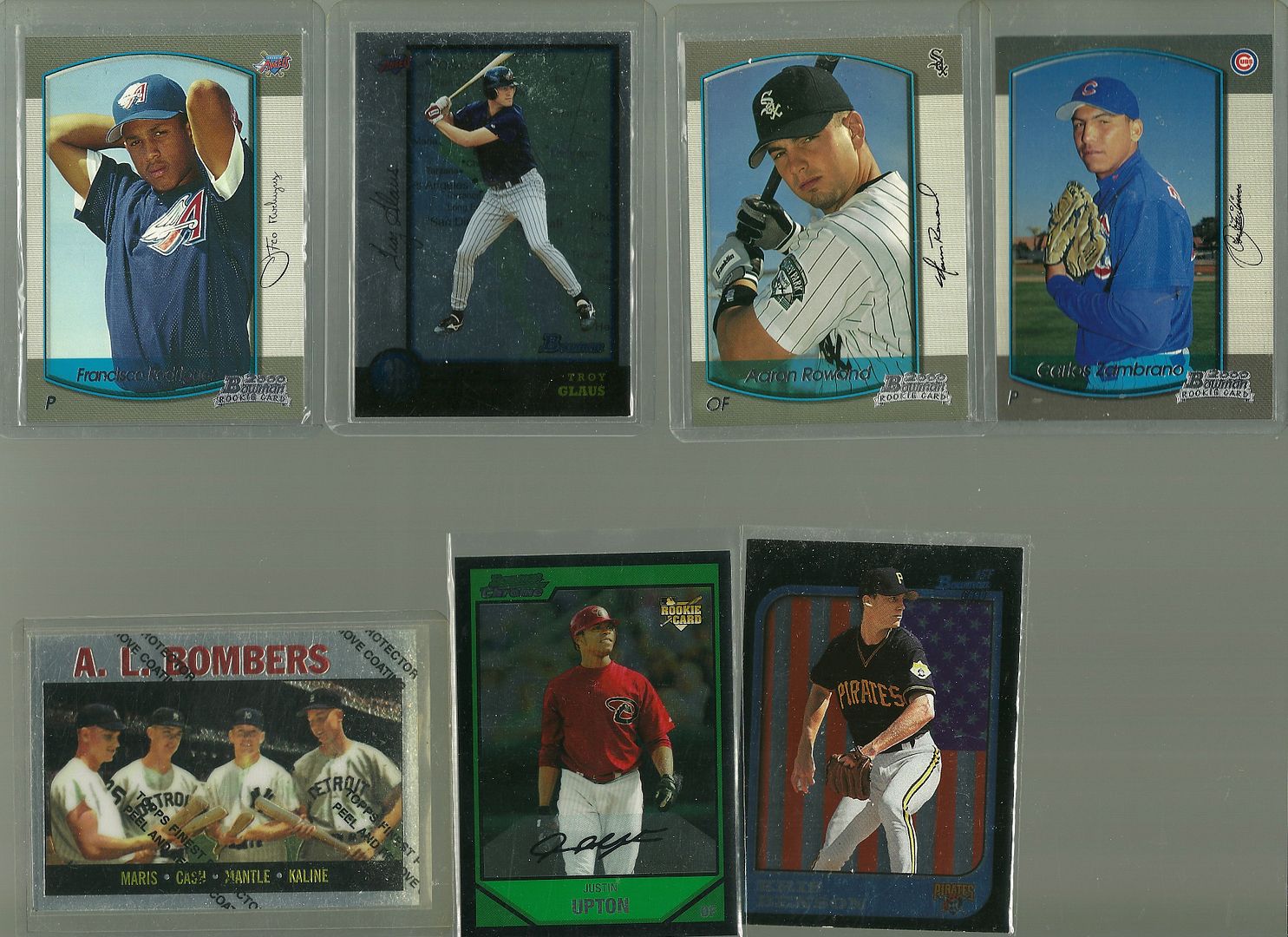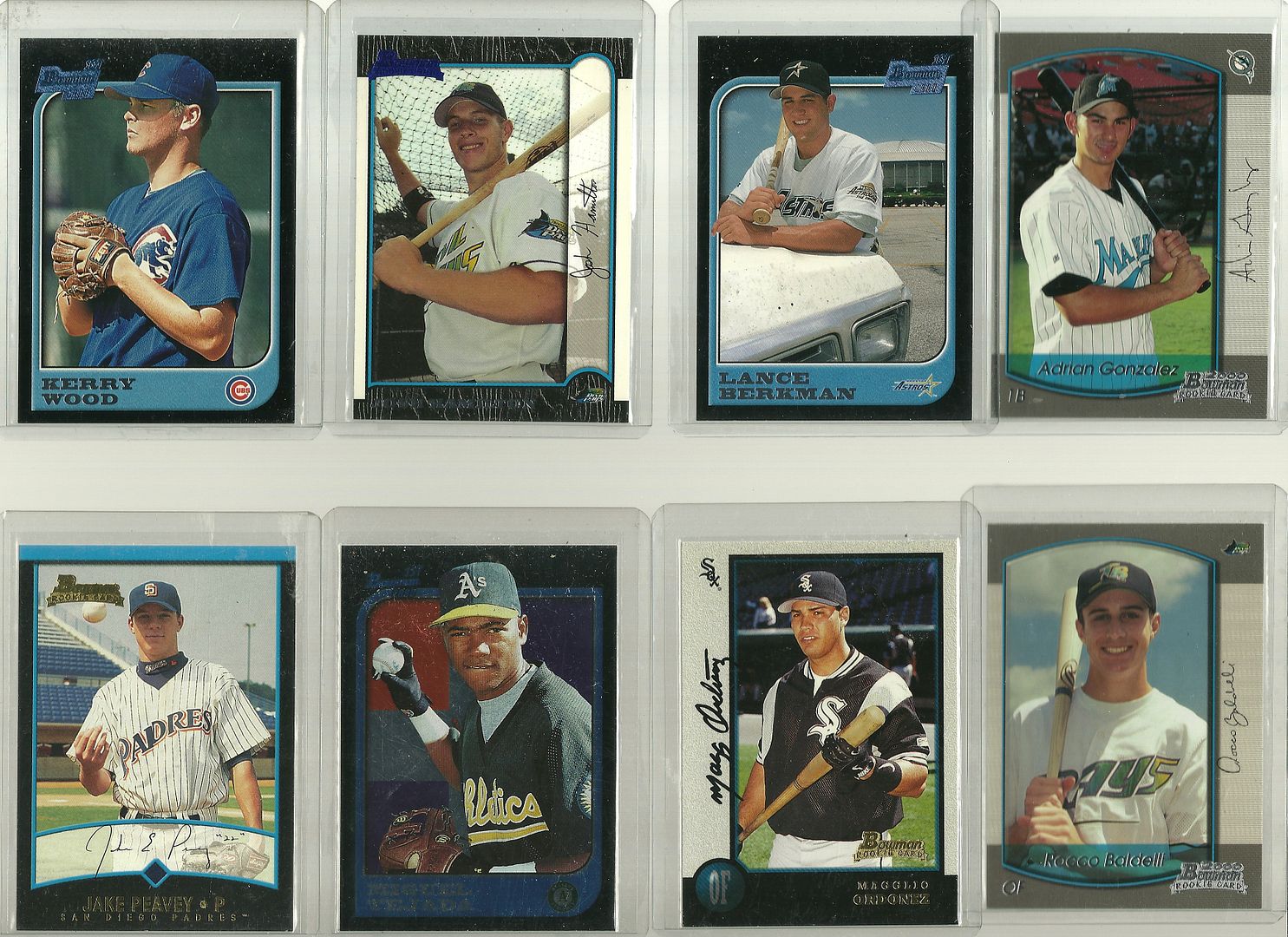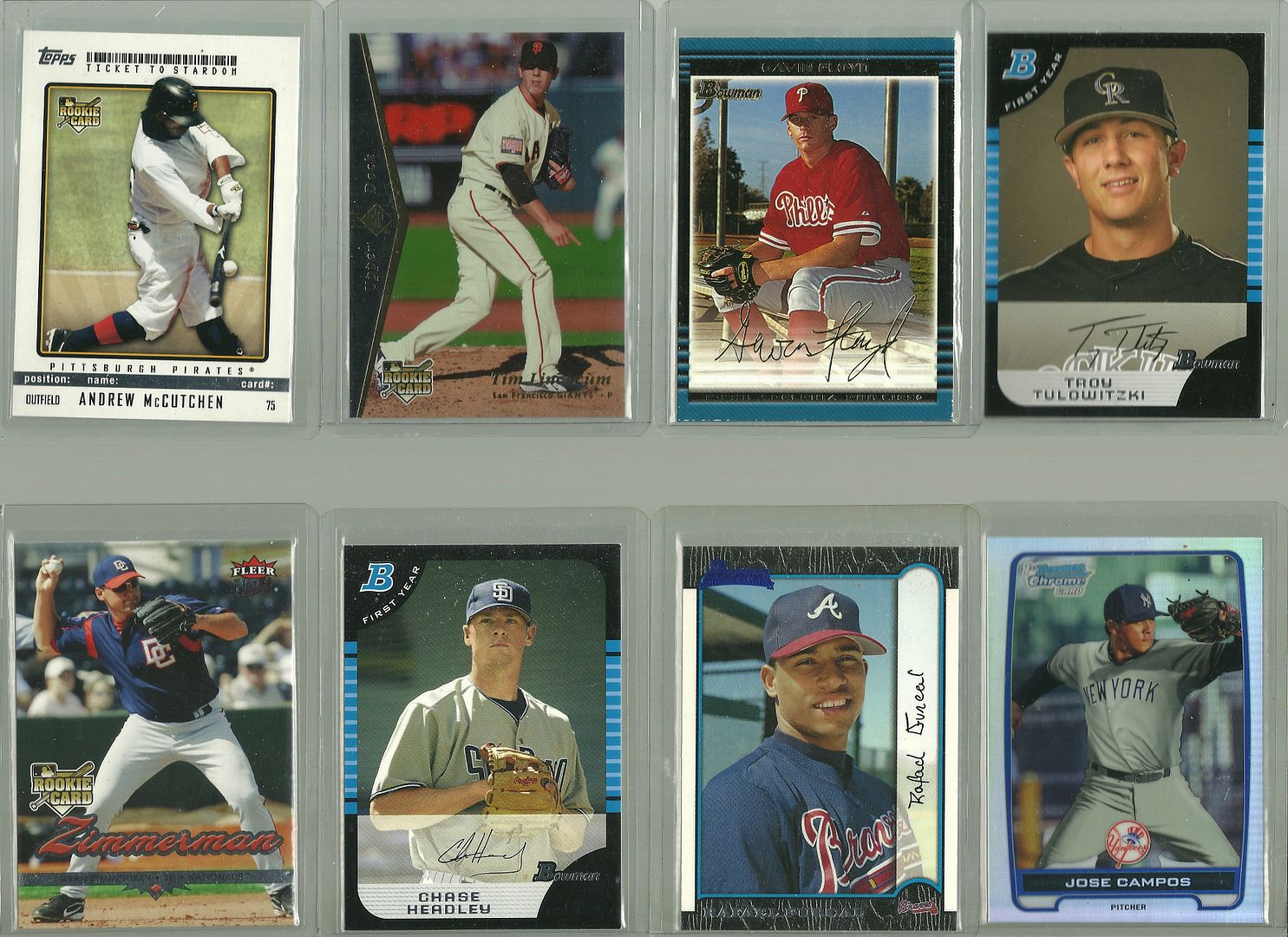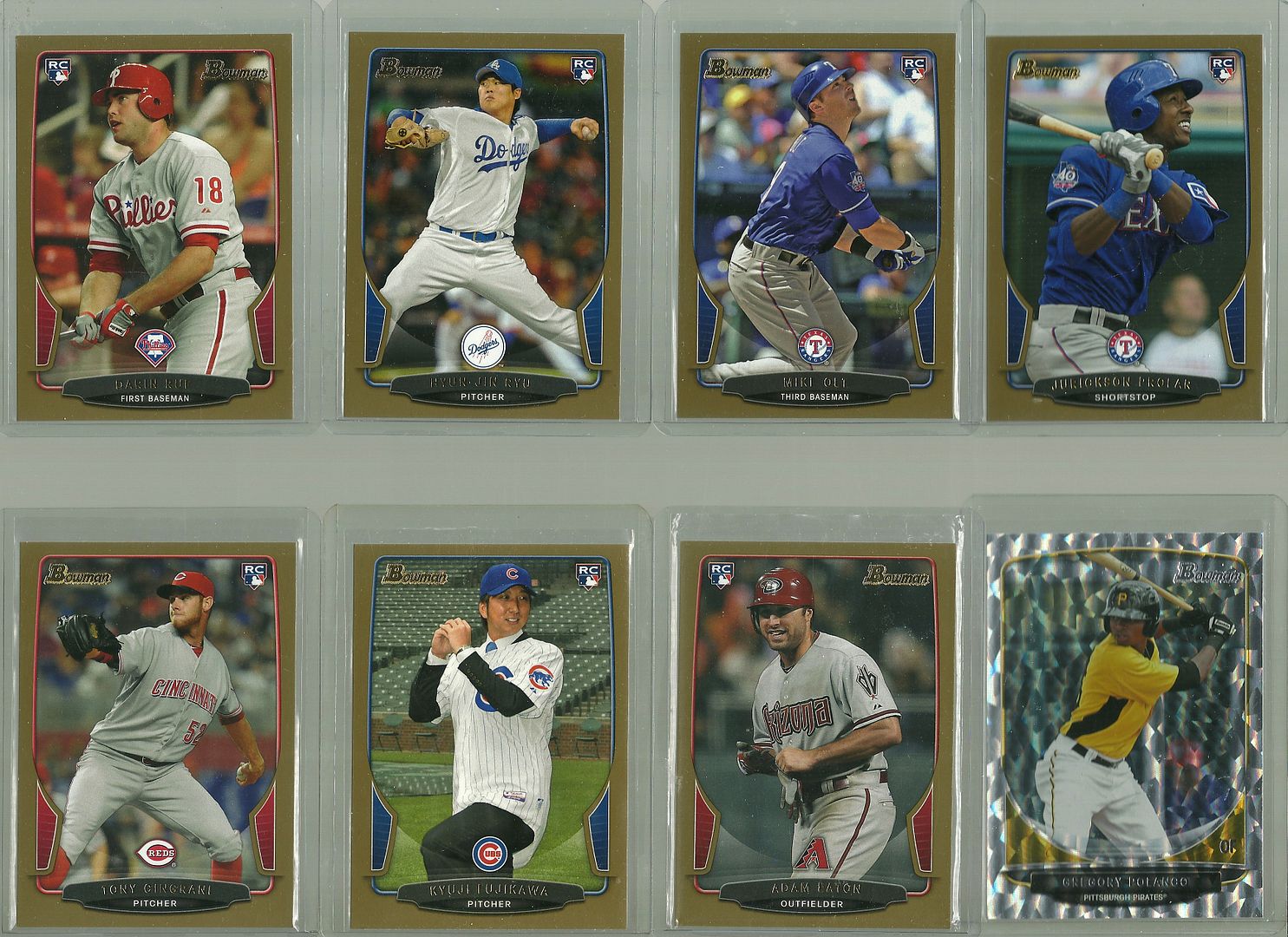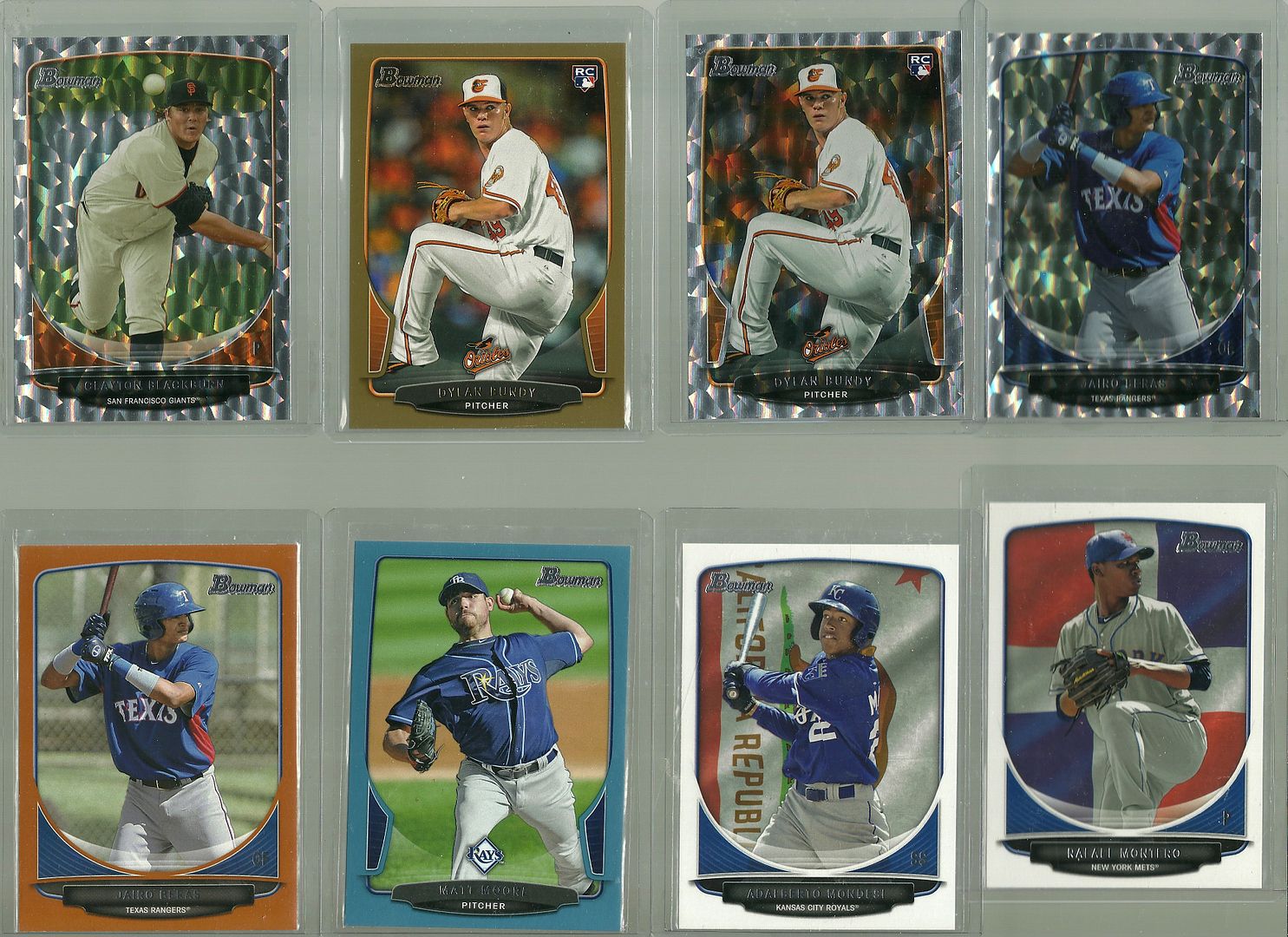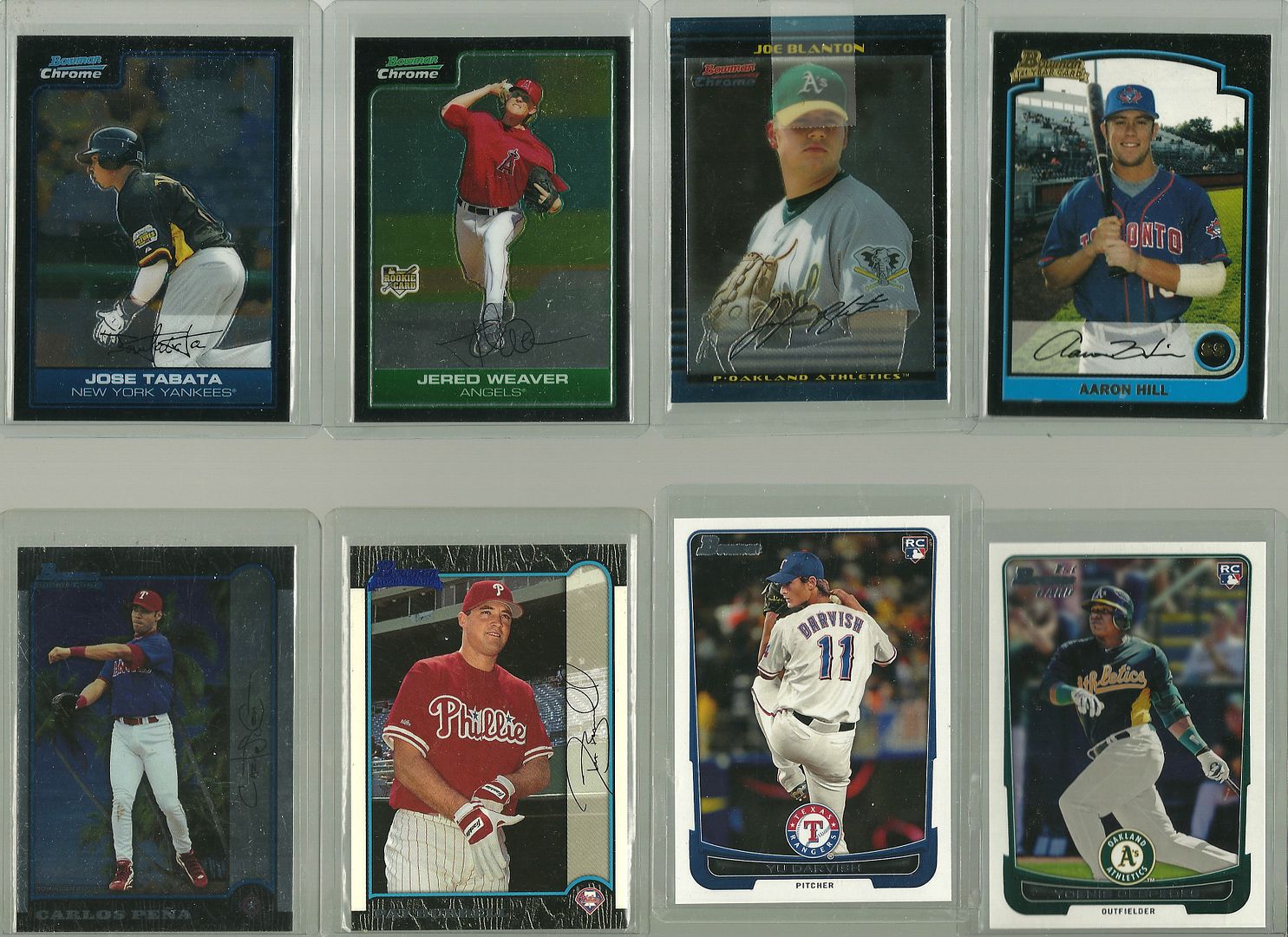 ---
[URL=http://s801.photobucket.com/user/njguarino/media/scan0114-1_zps656c4f79.jpg.html]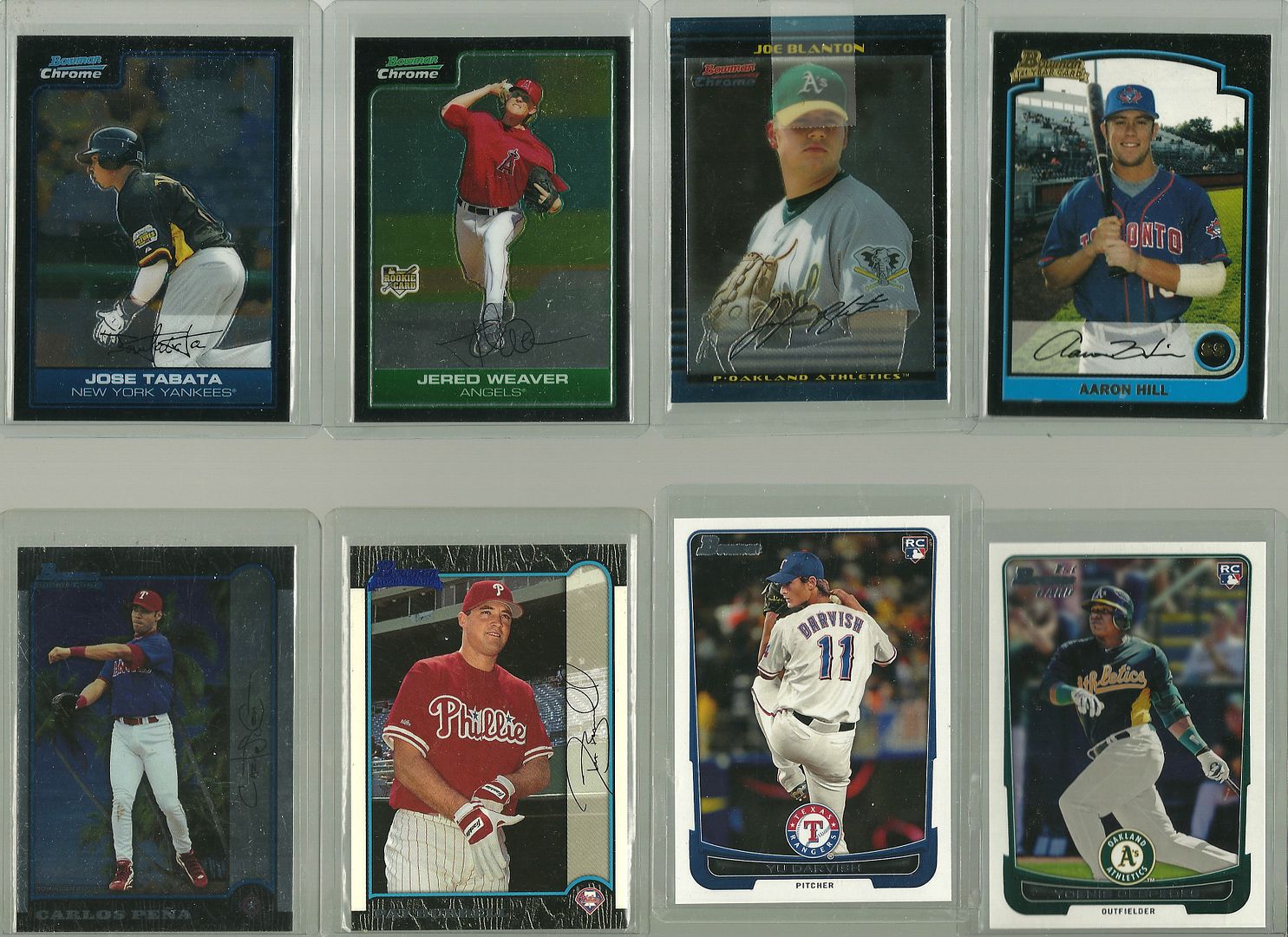 ---
[URL=http://s801.photobucket.com/user/njguarino/media/scan0090-4_zps18694219.jpg.html]
Andrew Aplin Purple 150
Wyatt Matheison Gold 40
Carlos Correa SOLD