I'm just curious, because today it's snowing like a monkeylover in Anchorage.
That makes 9 consecutive months with measurable snowfall.
I have seen a few others on the facebooks mention snow in the states. Kinda funny, the USS Anchorage is being christened today in the port with several hundred Navy guys who will probably put my state on their blacklist.
So, is your neck of the woods having as strange of a winter/spring as mine?
Here's my wife's car this morning: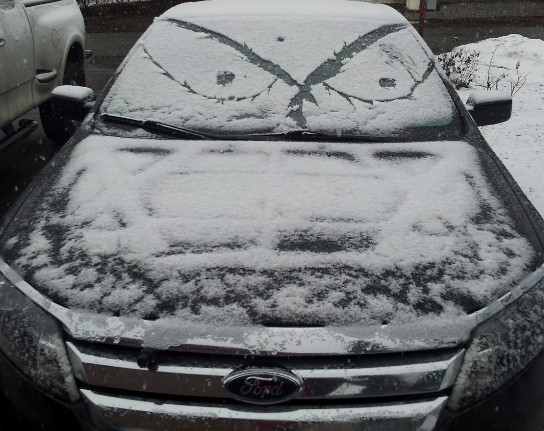 Fusion is angry.