Went to the lcs trade night and the Classic was on the clearance rack and I was happy I got a box of the Contenders.
Young #/50 Knowshon #/299 McCoy and McGaha #/499
Out of the Contenders I did not pull any #d base or inserts. I do like the die cuts they inserted this year though.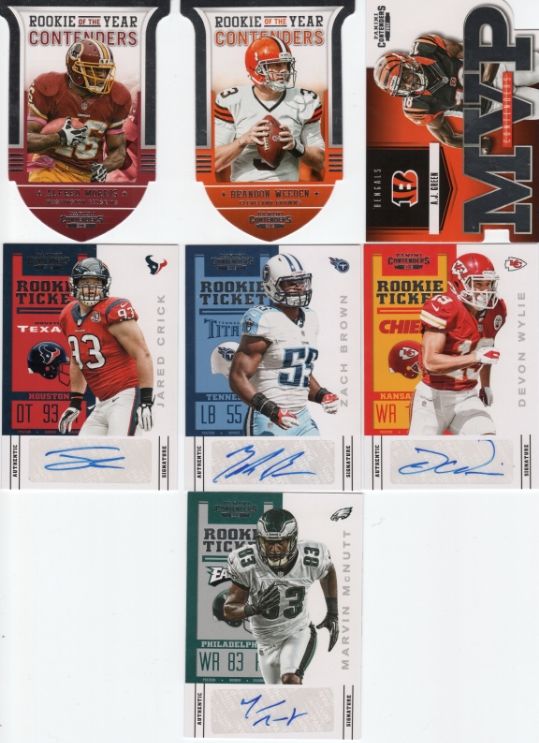 The two autos that made the box.