I sent in a little side submission on my own, just to see if my grades would turn out better (or worse!). On the overall, I averaged what I always do...a couple nice ones, a couple not so nice ones, and a couple in the middle. LOL
1999 Topps Autographs 8.5
Not really happy with this one, but...it is what it is.
1999 Fleer Focus Fresh Ink 8.5
Same feeling about this one, but I expected the 8.5 grade. These are notoriously rough on the corners and edges.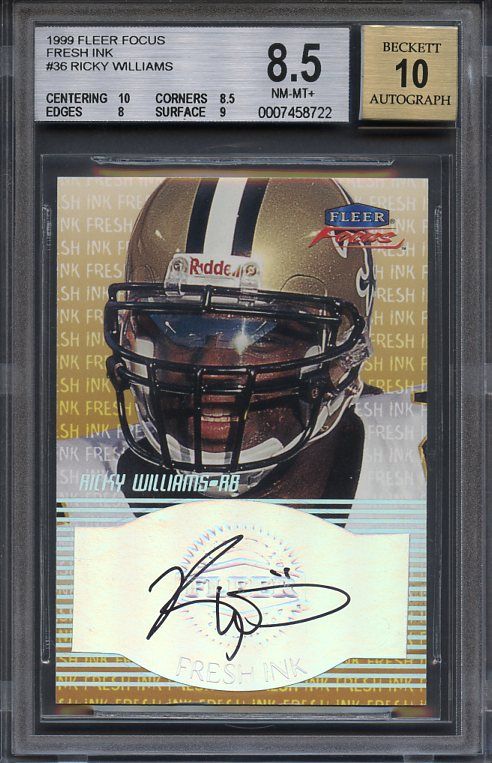 1999 Fleer Mystique Fresh Ink 9
None graded higher and no other 9's.
2000 Playoff Hawaii Promo Autographs Proof Set 1/1 Authentic
The front of this card is pristine, but the back right corner has a major ding hence the blue label. I knew it wouldn't be pretty and this card deserved more than a white label.
They gave it a 10 auto grade, but didn't put it on the label. Might have them fix it next go around...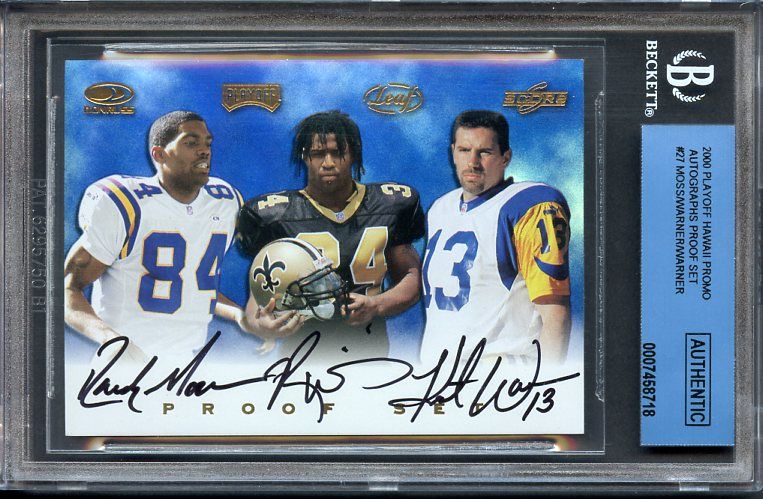 2009 Topps Magic Autographs Bradshaw /25 9.5
These tend to grade well, so now I'm spoiled and expect 9.5's on all of them! LOL
and the monster in the group...
1999 Playoff Promo Triple Auto /50 9.5
Oh yeah. That's really all I can say.
No other 9.5's and none graded higher. I was absolutely giddy!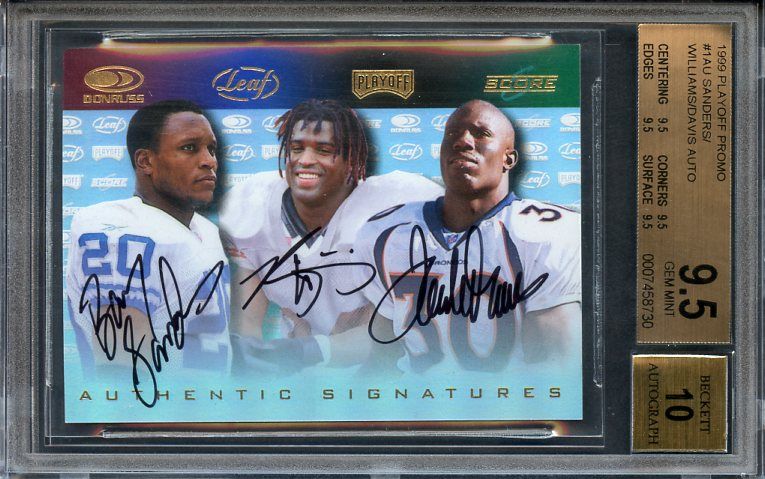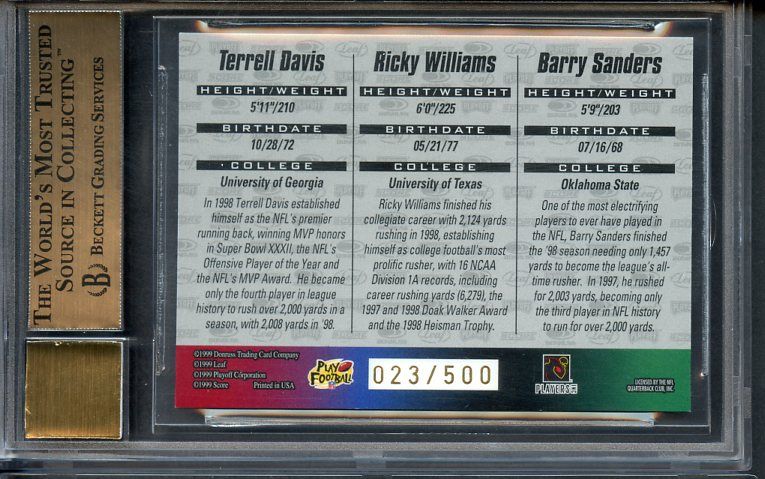 Hope you enjoyed! Comments welcome, as always.