Hey guys just a few things mainly from the last show i worked and some cheep ebay pickups.
1st a card i have been wanting for a long time.
1999 SPA John Avery RC #/2000 Doesnt sound like much but gets me closer to having all the Dolphins SPA rc's.
then a new tanny add
Prestige Gold. (trade)
A new Gadsden Holo Gold #/199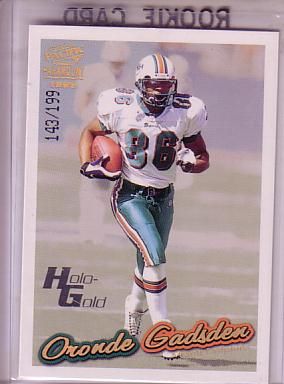 Few Tannehill jersey cards (both in trade)
R&S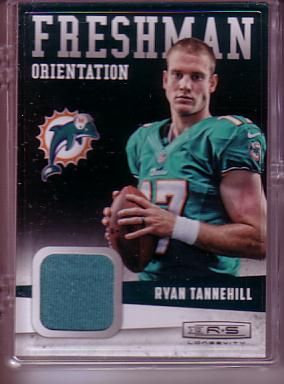 Strata #/296
New Egnew #/99 (trade)
and lastly.
A Contenders Koa Misi Auto RC this is a SP and needed it for my Dolphins Contenders PC.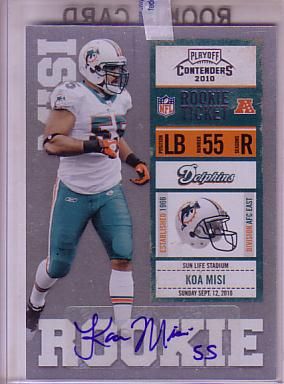 Thats it for now guys thanks for looking.