I'm at it again!
Love this product. Always lots of great-looking refractors and have had particular luck pulling MJ refractors (3 out of 6 boxes).
This might as well have been called a 1-box break, however, as the only scanned hit from the first box is the McDyess atomic refractor.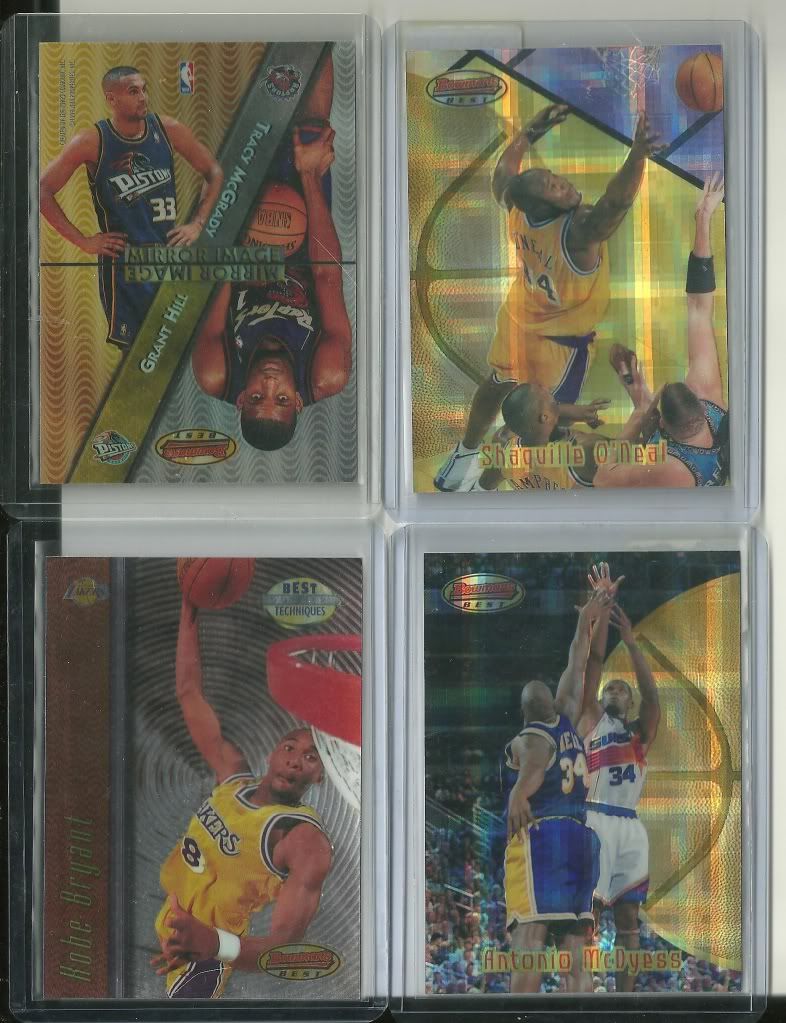 Second box had the rest of the goodies. On the other side of the Hill/McGrady mirror image refractor is Garnett/Shareef Abdur-Rahim. Abdur-Rahim HAUNTS my old school breaks. Thankfully the rest of the players on the card make up for his lousiness haha.
All are FS/FT as usual. Thanks for looking!