Went to Fred Meyer tonight with my GF to do a little shopping, and since i quit my job im a pretty poor 24 year old so i havent really been able to buy any boxes in a few weeks (its been killing me...lol) but they had these weird, $7.99 boxes that comes with 4 misc. packs plus 50 random cards so i figured why not give it a try. I wasnt expecting a whole lot, but i think i at least got my $8 worth lol. Here are the "better" cards that i pulled.
The Reyes is the A&G back i believe
the Ty Cobb hologram one is probably my favorite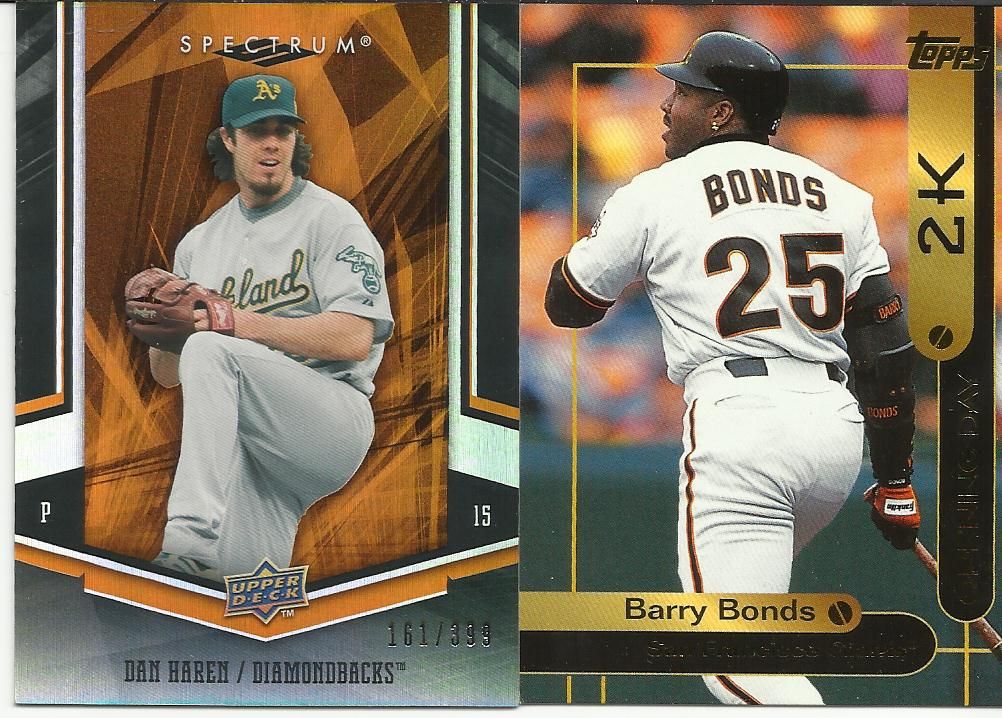 and my only #d card. Nothing too special but at least its a decent pitcher.
The Barry Bonds was a nice surprise, another one to add to my PC