Hey all,
It's been a heck of a long time since I have been involved in the hobby, but I am returning here after a year hiatus. (Some of you will know my former user name(s)... I think I was running with osphoenix/PhoeniXxX/I don't remember)...
Regardless, the last year has been a journey I will never forget, and it feels nice to finally be back on my feet and operating like a human being again. So, I apologize to anyone who was looking for me, and I am here to stay now.
So, without more sappy background info, let's get into this... I broke 4 boxes of UD Srs1, and am getting ready to get to trading again. (Yeah, I'll send first again...Gah!...LoL)
Here is the break (PLEASE excuse the pictures if they're too big/small, it's been a long time, and the formatting has changed since my last picture post)
Requisite Radiance - Josh Gorges - Montreal Canadiens
Signature Sensations - Harri Sateri - San Jose Sharks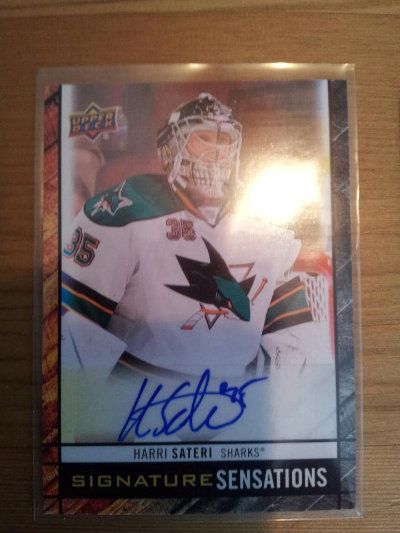 Signature Sensations - Valtteri Filppula - Detroit Red Wings
UD Exclusives #/100 - PK Subban, Brayden Holtby, James Reimer
||
Game Jerseys - Josh Bailey, Luke Schenn, James Van Riemsdyk, Brandon Dubinsky, Seymon Varlamov, Jarome Iginla, Carey Price, Jordan Eberle (PC)
||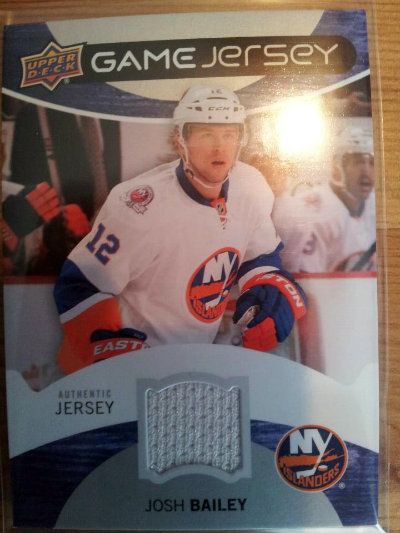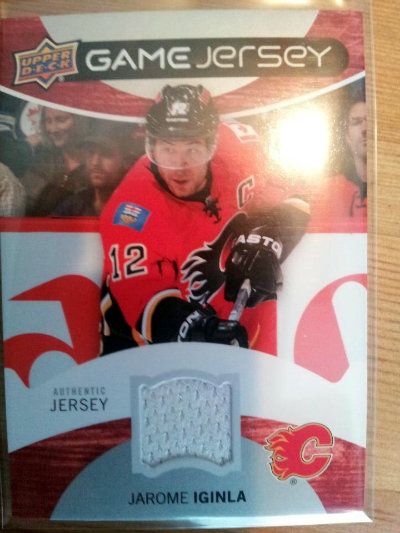 ||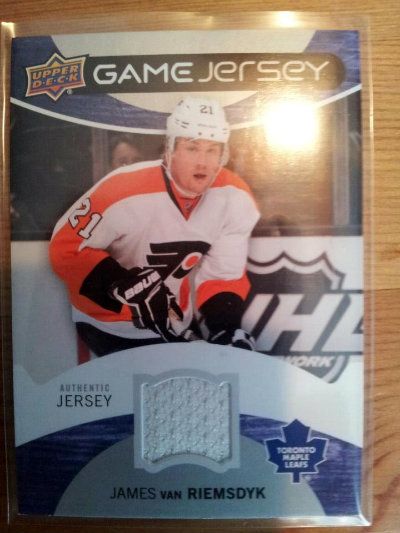 ||
||
Young Guns List:
+ Check List +
Ryan Hamilton - Toronto
Jaden Schwartz - St.Louis
Jake Allen - St.Louis
Brandon Manning - Philadelphia
Mark Stone - Ottawa
Chet Pickard - Nashville
Robert Mayer - Montreal
Warren Peters - Minnesota
Tyler Cuma - Minnesota
Scott Glennie - Dallas
Brenden Dillon - Dallas
Ryan Garbutt - Dallas
Shawn Hunwick - Columbus
Akim Aliu - Calgary
Sven Baertschi - Calgary
Michael Hutchinson - Boston
Toby Krug - Boston
Lane MacDermid - Boston
Mat Clark - Anaheim
Also a few of the random inserts (MVP, 1970 Hockey Heroes, Canvas, etc etc).
Since I am just getting back it will take me a while to get my ORG up and running, but if you need anything listed above, let me know and I'll get that set up ASAP.
Thanks guys, and I look forward to re-meeting all the "old timers" and people I have not met...
Cheers!
Tim