Stopped by the LCS today, picked up a 5 boxes of crown. I dont care for the cards much, except the Patch autos are amazing.
First picture has golds #99 and greens #49. I didnt include anything base or rookie over 100.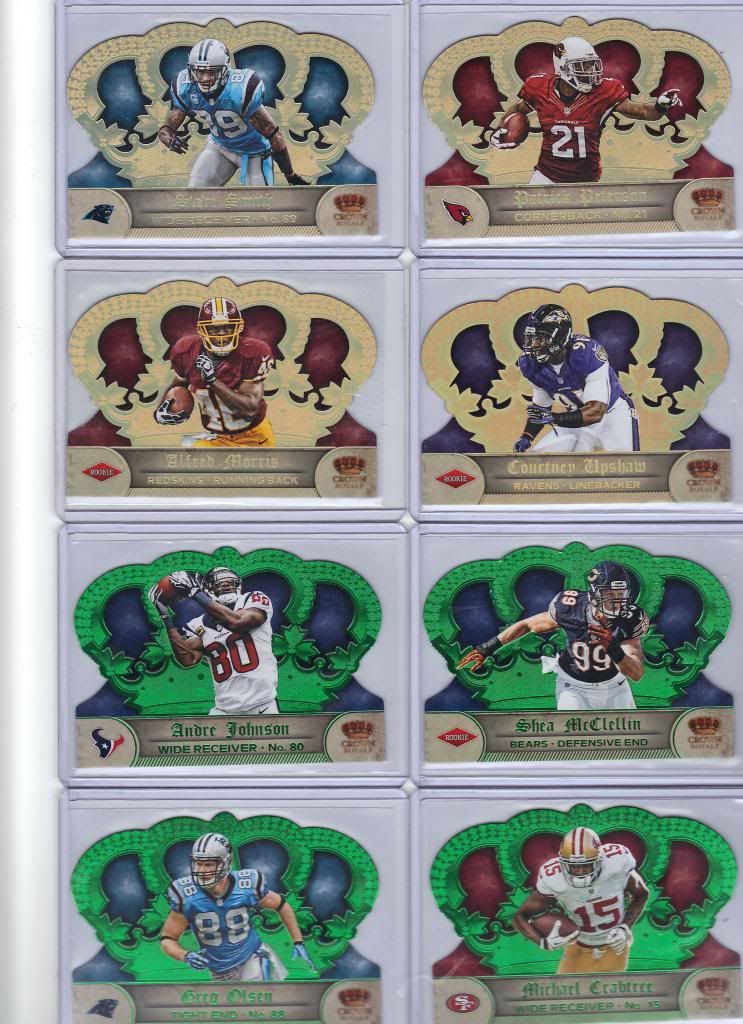 Next up is a couple aaron rodgers (ill package em on the bay)
and the Purple #25 and the Blue #5.
I havent seen another card like the pettigrew. I think its a miscut. Or a non cut. No other cards ive seen like that are uncut. so... who knows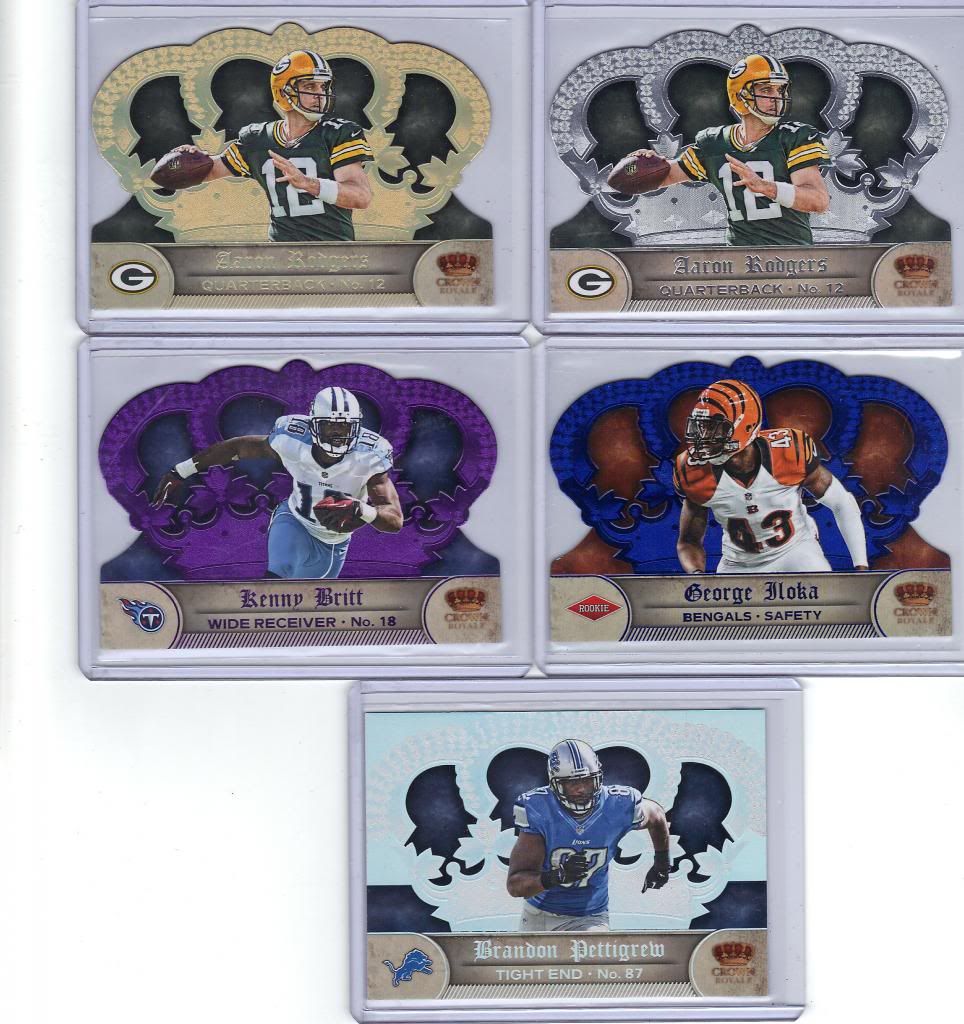 Next pic cards are #100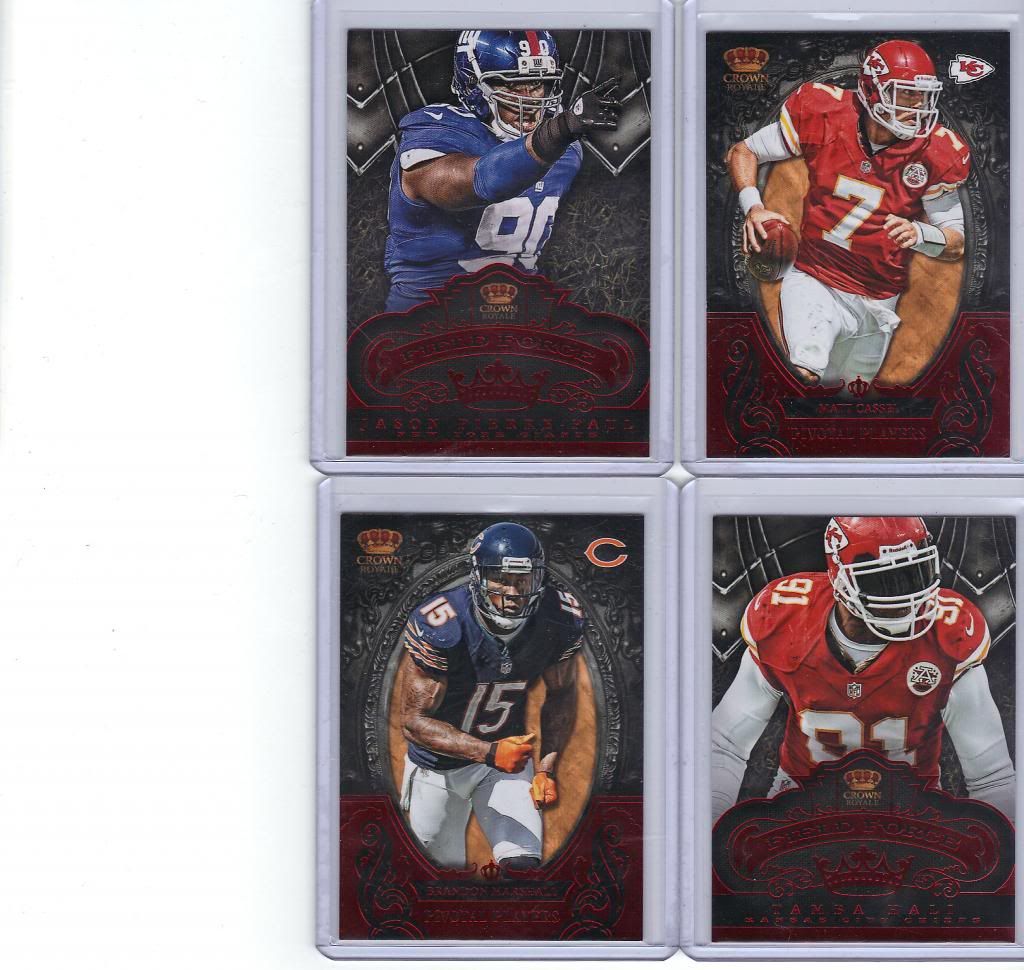 Jersey cards - Sunday soldiers #99, Rookie Royalty Pead #149, Green Rookie Royalty #49
All of these are #245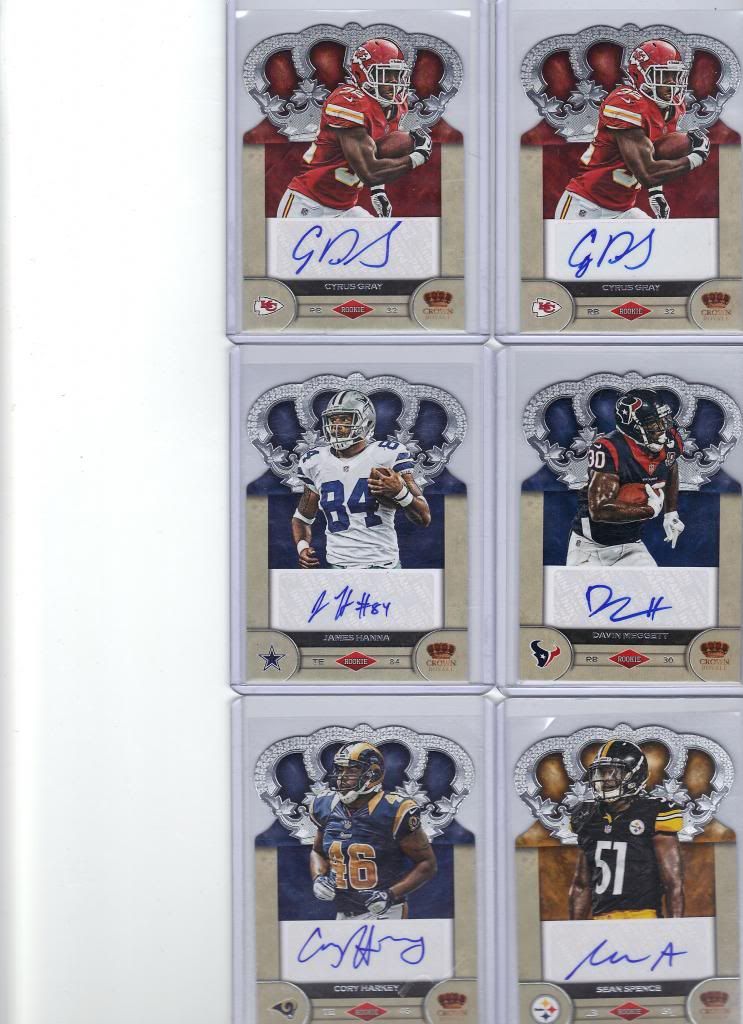 Next pic is as follows. - Purple auto #25, Weeden and Wright to #149, and the Quick (SICKKKKK PATCH) #349, and the Osweiller #249
and youve all been wondering what the heck the Theismann reference had to do with anything. Here it be.
All all FS or Trade, but only looking for Iowa Hawkeye sick patch autos
3 color patch #3/9 and the Other is #17/25