So, I decided to break a few boxes yesterday and did alright. Couldn't hit any extra autos. Got 0 from Longevity, 1 from each of the Certified, and 3 from Black. Still fairly happy, except I wish I would have gone with a couple other boxes and skipped the Black.
I don't do any trading, but would entertain any offers if someone is interested in any of the cards below.
The LCS owner threw the Longevity box in for me when I purchased the 3 boxes which I really appreciated.
Here are not all the hits but what I consider the highlights:
Freshman Orientation Materials
Doug Martin
RGIII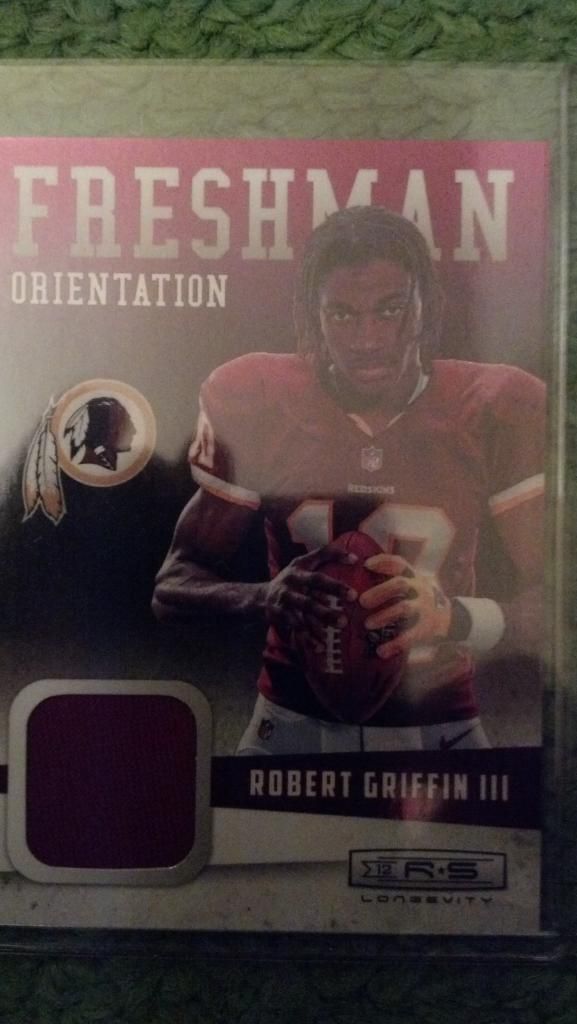 Panini Black
Fleener Rookie Signatures Prime Gold #/99
Wells, James, Plummer Black Materials Triples Prime #/7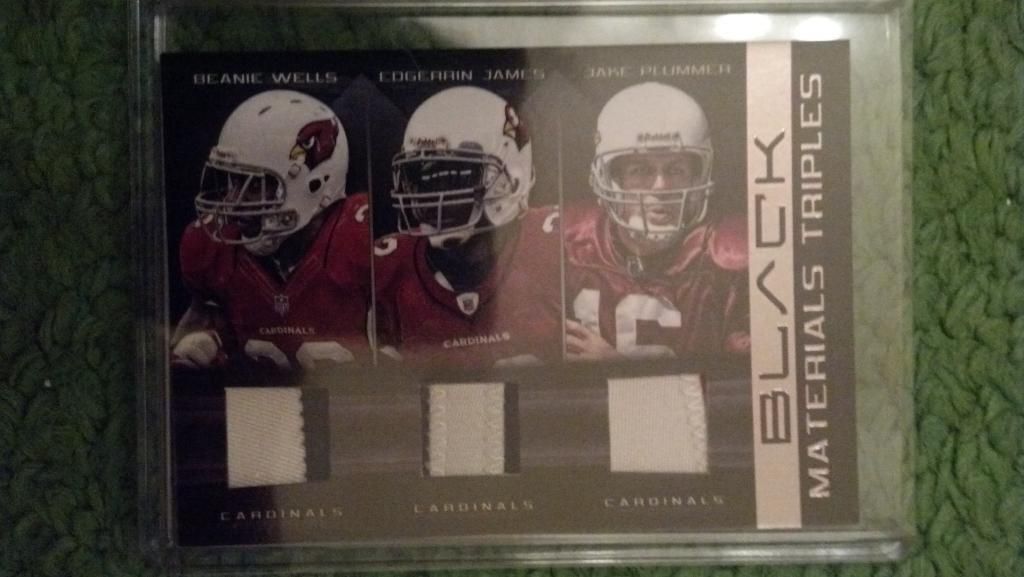 Certified
Foles Certified Skills
Lott Immortal Materials #/199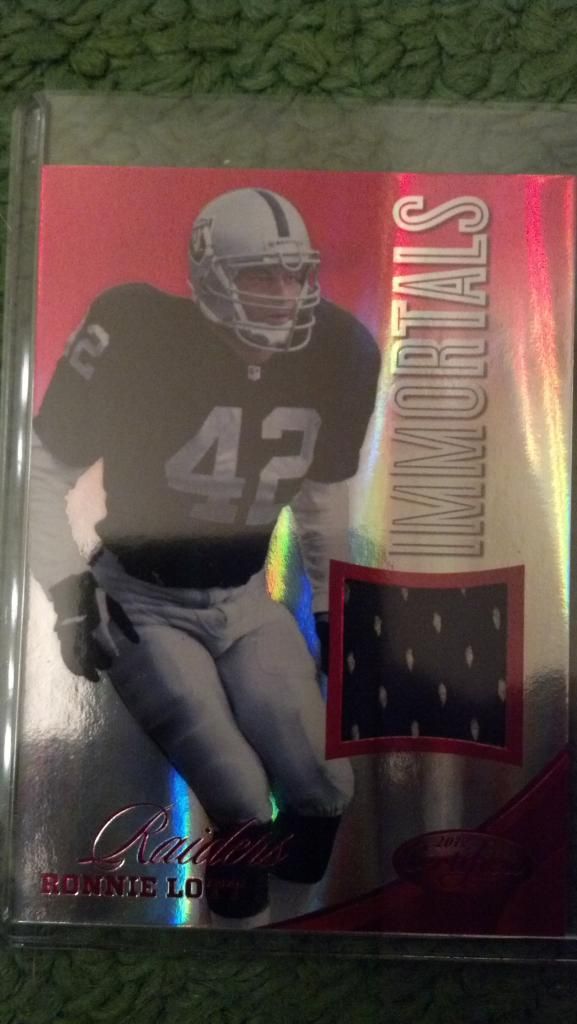 Allworth Immortal Materials#/99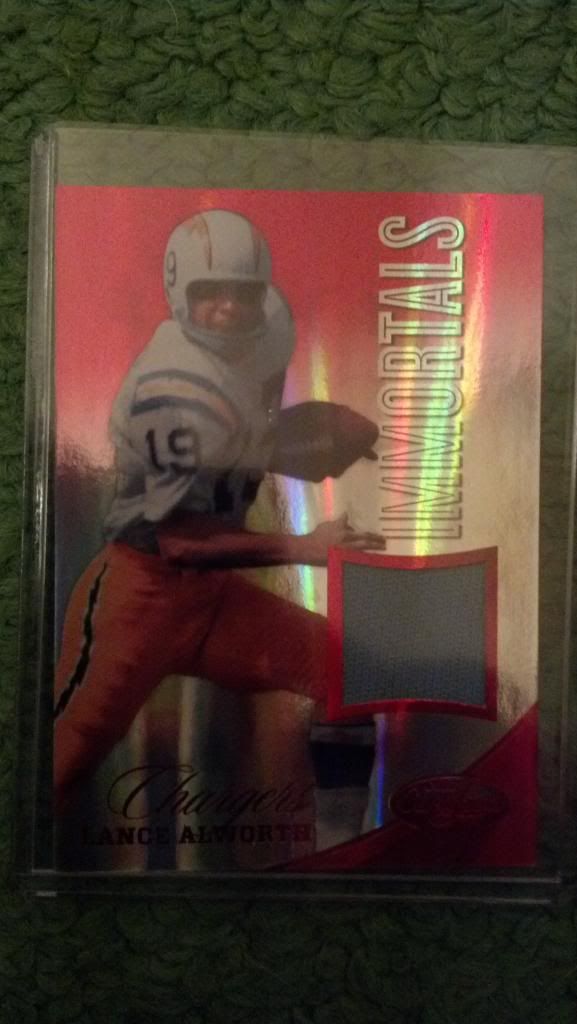 Jack Lambert Immortals Emerald #/5 (No picture
Celek Mirror Red Materials #/49
Dwayne Allen Freshman Fabric #/499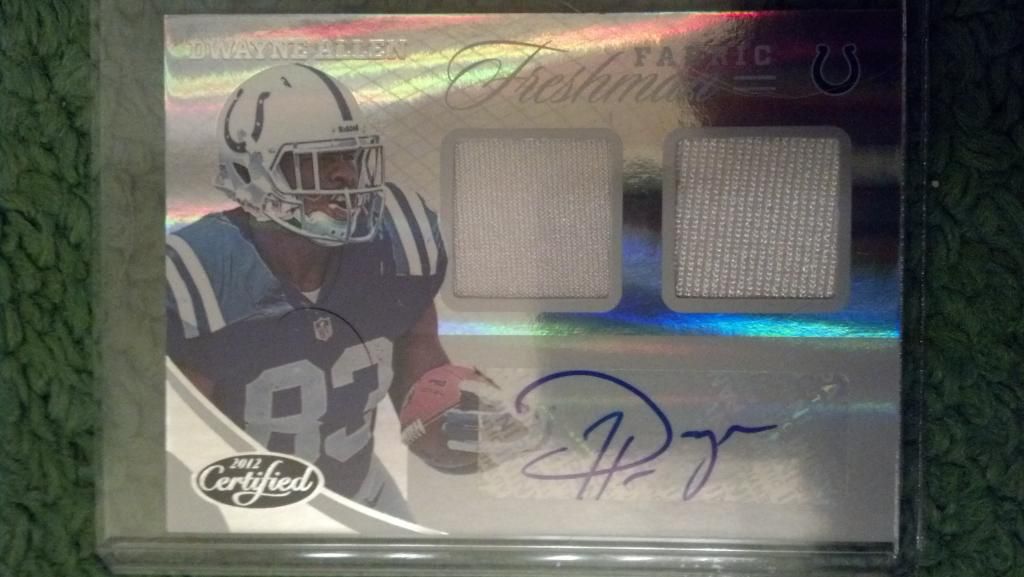 and the card that saved the day for me
Andrew Luck #/299 Freshman Fabric
Not very low numbered but my first Luck or RGIII auto