So a packet arrived in the mail today and I ripped it open expecting to find the Bananagrams game my Mom was so pumped about. That would've been nice of course, but there's something about already knowing what you're going to get that takes a bit of the fun away. What a fine surprise, then, to instead find out this bubble mailer was actually from a Santa of the secretive persuasion. Inside, I found a note from a fellow member warmly expressing well-wishes and appreciation for my involvement on these boards. The cards I found expressed the same: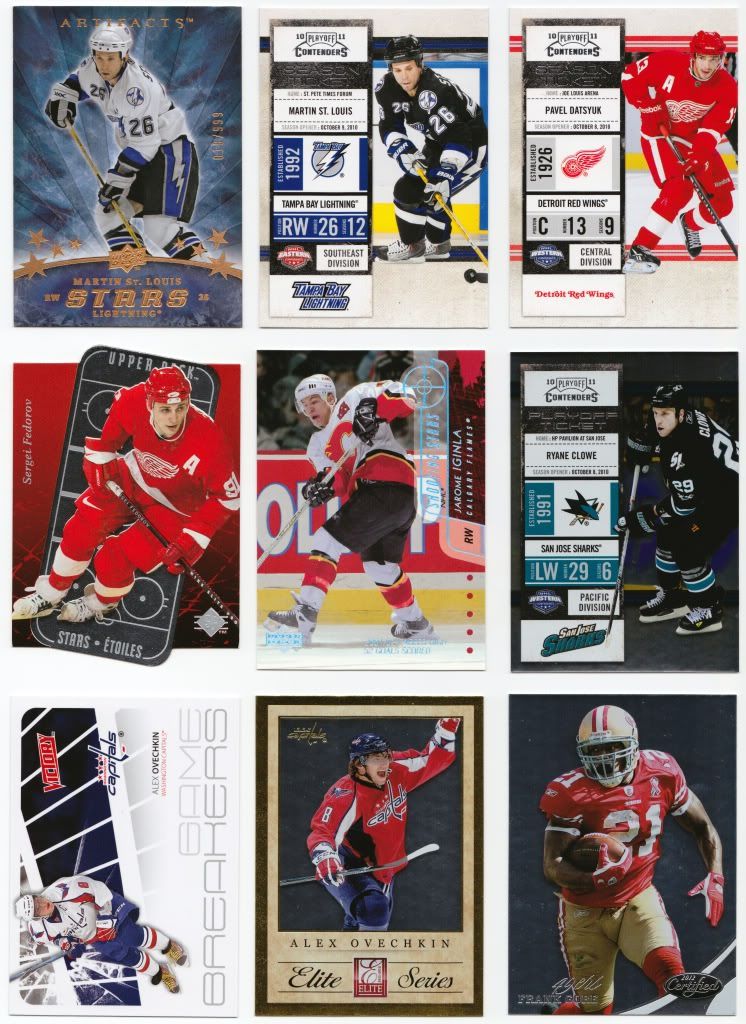 Other than Frank Gore - who's my favorite RB, but who plays a sport I don't actively collect - I have PCs of every single one of these guys. It was obvious that this person went out of their way to make sure everything included would be of a player I like. It's definitely the thought that counts. Even better though if that thought also includes some serious loot.
On that note, here's what I found under the proverbial tree: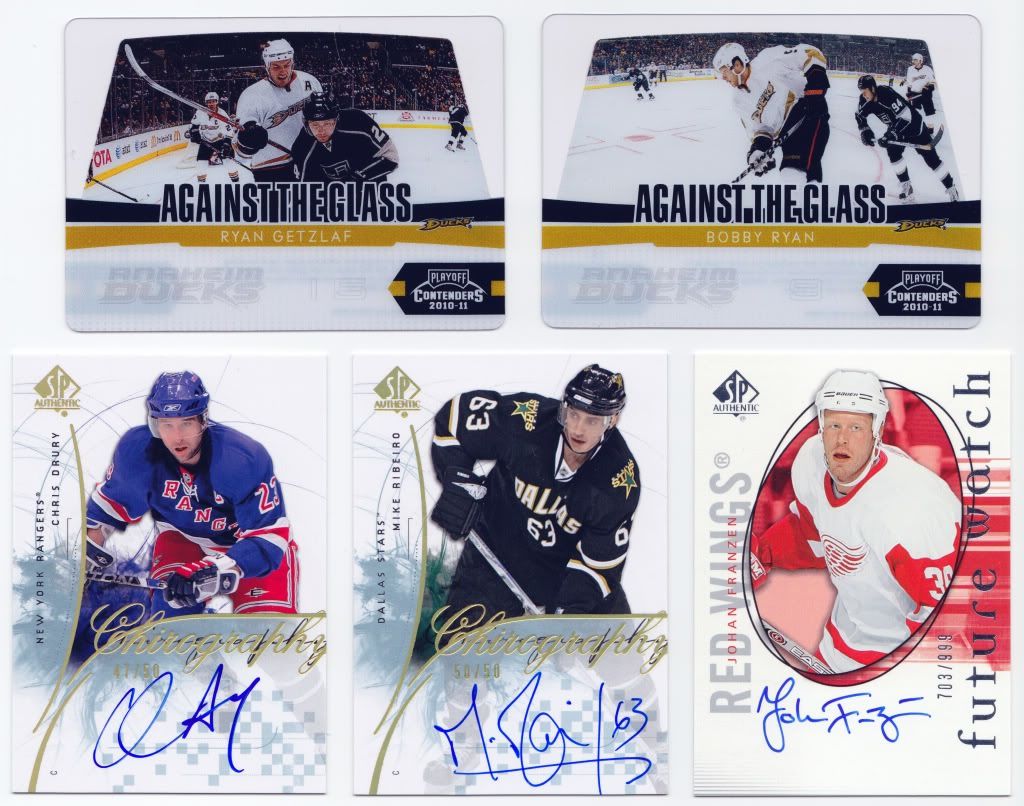 As a result of this bounty, I've got a 2nd 2005-06 FWA to join my Steve Bernier. Yeah, I'd call that an upgrade. Those beautiful and hard-to-get Chiros doubled the size of my collection, adding to the Modo and Weber already in my collection. And partly because I'm a bad Sharks fan who arguably collects Ducks more actively than Sharks, the pair of Against the Glass cards might very well be my favorite of the bunch. Hrm, was Getzlaf an Alternate Captain the last time he put someone into the glass?
As for my Secret Santa, I think I have an idea of who you are but I want to see a few more people open their presents before I hazard a guess. Thanks very much for bringing me all these great gifts, Santa!
-RiceBondsMntna2Young