So, last week I showed everyone my Mika Noronen jersey, used by him during his very short stint with the Canucks. As promised, today, I present to you a significant jersey of a relatively unknown goaltender named Chad Johnson.
He was draftd by Pittsburgh and played six NHL games in his career (so far), from 2009-10 to 2010-11.
This jersey that I am about to show you, was worn in his first ever NHL start, a 2-1 shootout loss against the Atlanta Thrashers on January 7, 2010, the game in which he also recorded his first NHL point. He also recorded his first NHL win in this jersey.
This jersey was worn in 4 of his 6 career games, and it is the one featured on almost all of his NHL issued hockey cards.
So here is the front parts of the jersey: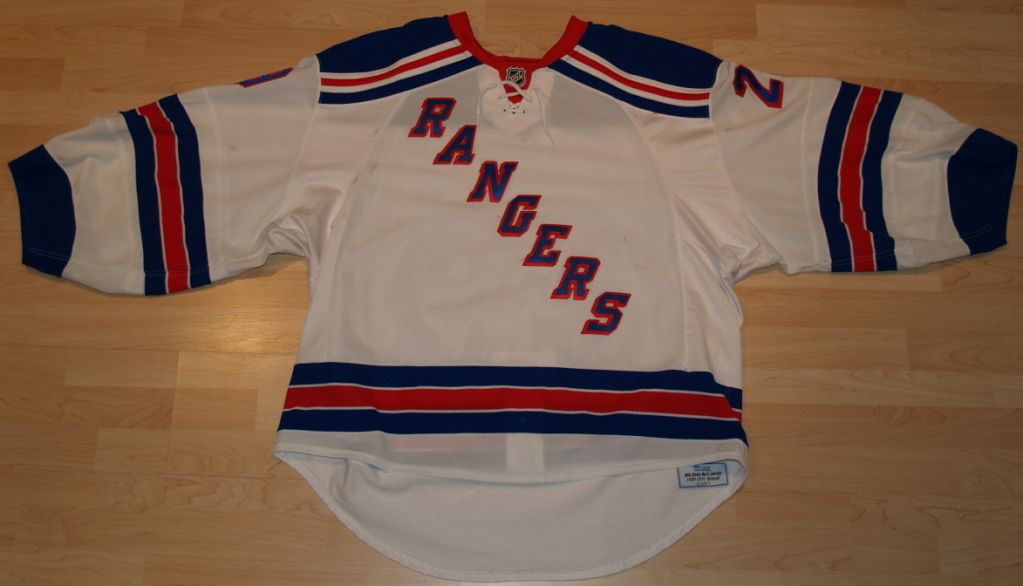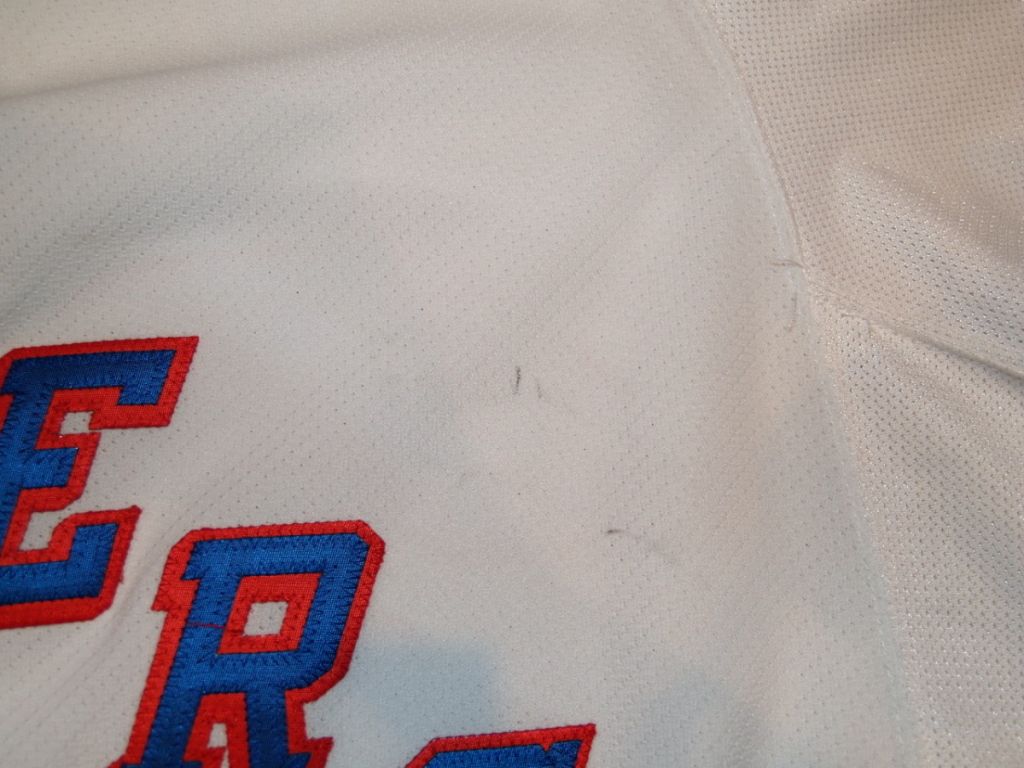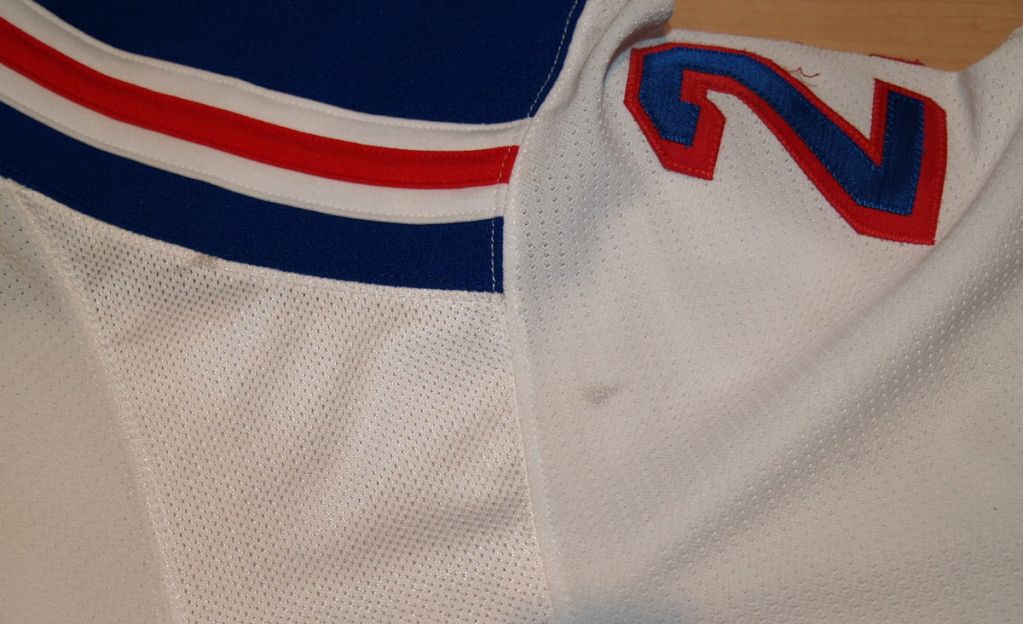 And the back: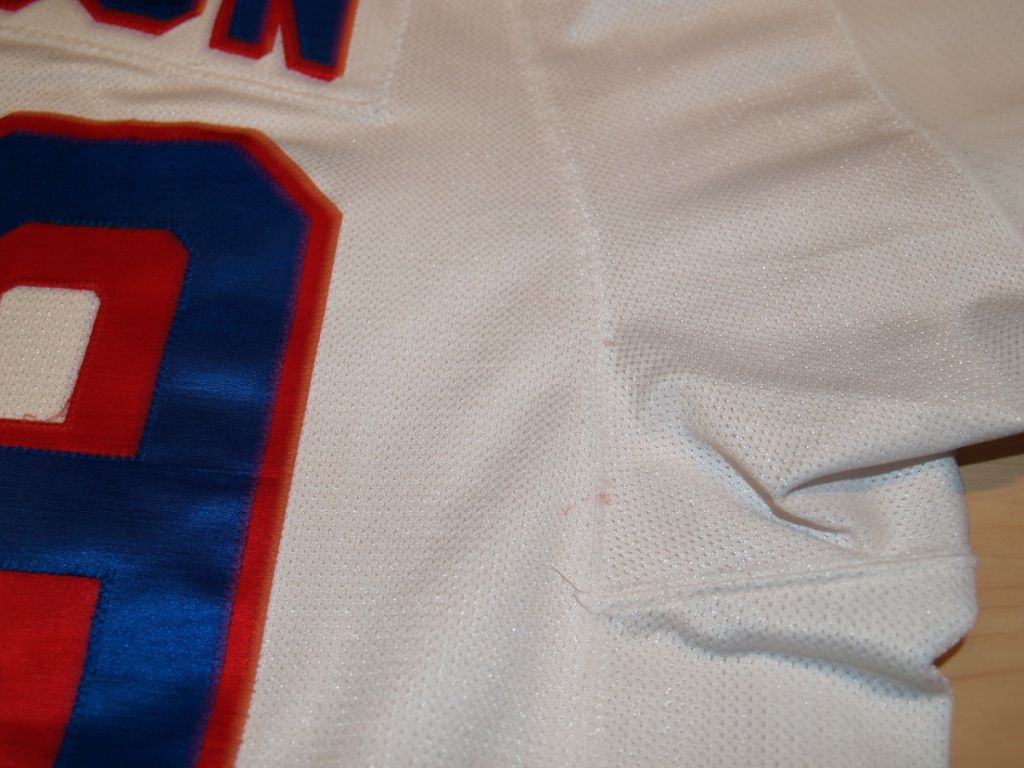 And even though it is not exactly necessary since he wore it for 66% of his career games, here is a photomatch from his first career start:
http://www.gettyimages.ca/detail/news-ph...o/95681320
Don't argue if you "don't see the marks", this is Meigray certified as being this jersey, so don't be the celebrated professor who has to change the world by trying to shatter someone else's.