A little while back I stopped in to the LCS and there was a regular ripping 2010 Plates & Patches, since it had dropped in price. He told me even though the redemptions were "expired", He's still been able to type them in and receive the cards.
I bought 2 and pulled 2 redemptions, both for Dexter McCluster no less..
Flash foward to a few day back, and I receive an update about my redemptions, telling me they were shipping, and listing extra cards being thrown in.
Yesterday, a fat bubble mailer showed up in my box. Here was the contents :
First, my 2 redemptions:
01/25 - A saw the "NO AUTOGRAPH" stamp and figured that was why I got extra cards.
357/599 - Well, this one was auto'd, nice patch too....
Now, the "BONUS" cards they sent me along with these :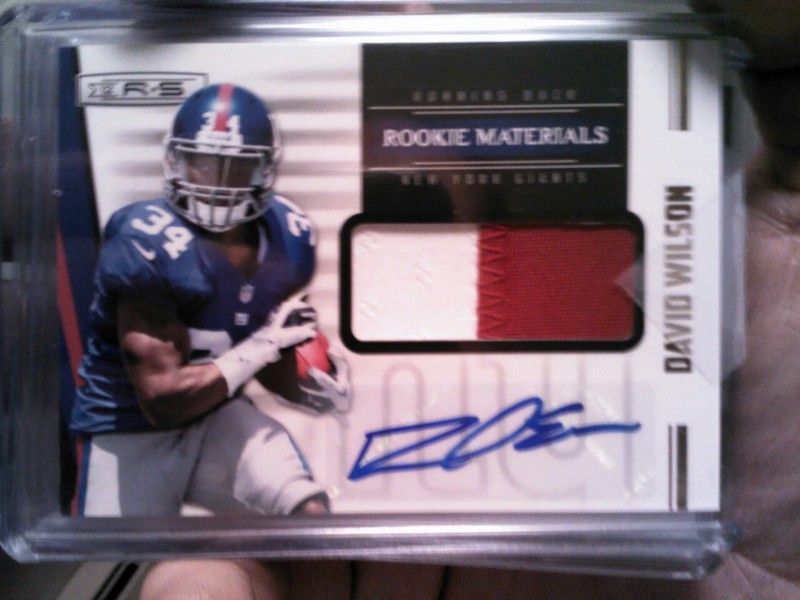 18/49!! - Nice even 2 color patch, with auto. Thought it strange to get a card from a pretty brand new set as an extra...
And then I saw this card :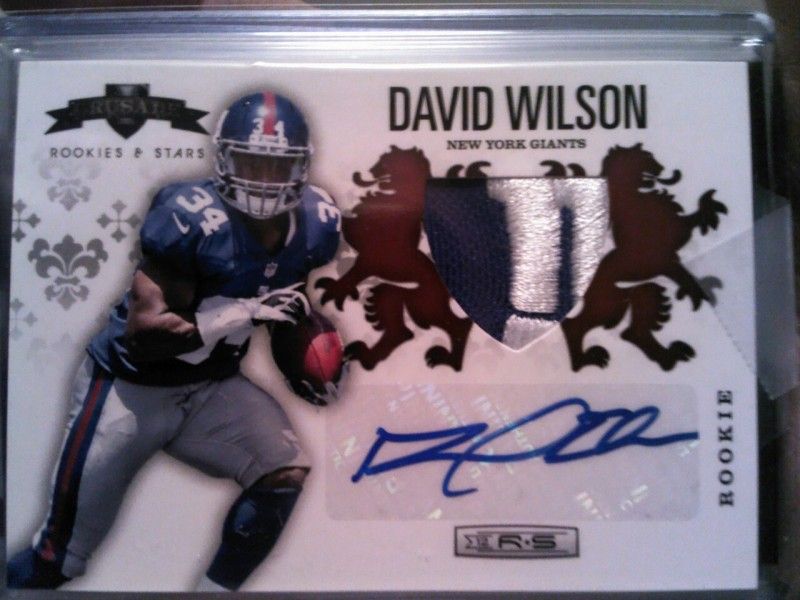 02/25!!!! - AND it's the freakin' "N" off the "NY" crest on the yoke of the jersey!!! PLUS! PLUS!! IT'S AUTO'D!
I don't know why Panini sent me 2 NY Giants cards, of the same player no less. Maybe they saw the New York address and figured I might be a fan. No complaints, these are awesome cards...
THANK YOU PANINI!! I'M NOT ALWAYS YOUR BIGGEST FAN, BUT YOU HOOKED A BRO UP BIG TIME!!