I picked up a box of this product last week and pulled a dual of 2 astronauts. I've seen some really nice pulls from this year's edition, and decided to push my luck at least once more. So glad I did!!
I opened the box and could see it was an older cut auto, but didn't read the auto right away :
Then I turned it to the side and read the top of the slab: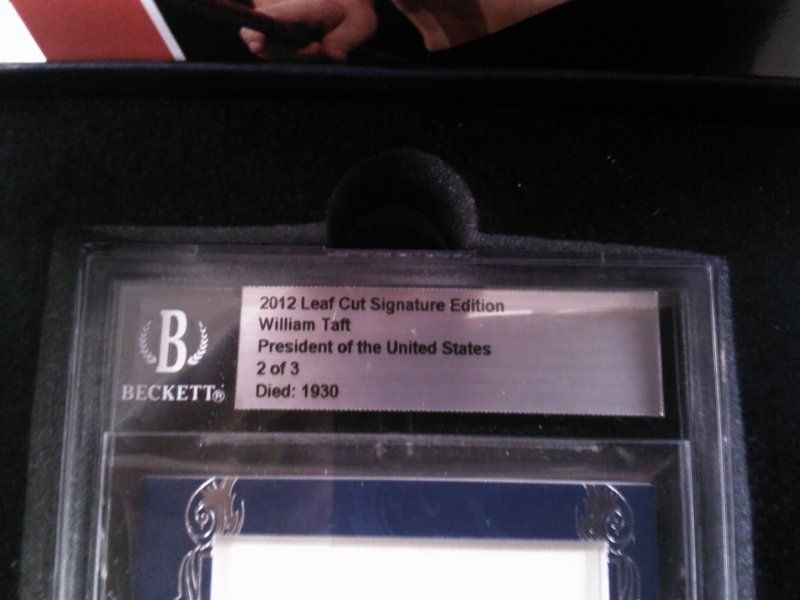 NICE! First United States President auto for me!!